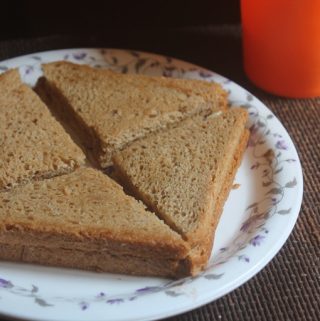 Honey Butter Sandwich Recipe
Healthy honey butter sandwich which is great to put in your kids snacks box. This is one of the easiest sandwich you could ever make.
Bread Slices - 4

Butter - 2 tblsp

Honey - 2 tblsp

Salt a pinch
Take butter, honey and salt in a bowl and mix well.

Take bread slices, apply butter on both sides.

Cut it into pieces.

Serve.