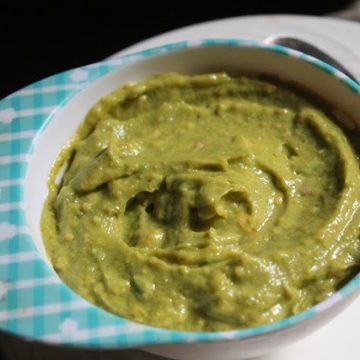 Avocado Puree for Babies
Avocado Puree for Babies with step by step pictures. Avocado is a popular first food for baby and it is full of nutrition that your growing baby needs.
Take a ripe avocado. It has to be fresh and ripe. Cut them in half and remove the seed.

Use a spoon to scoop the flesh from them.

Now take all the flesh in a bowl and mash it well using a fork or spoon or masher.

You can even put them in a blender and puree them.

Now add sugar to taste and mix well.

Pour this into sterilized clean bowls and feed your baby.