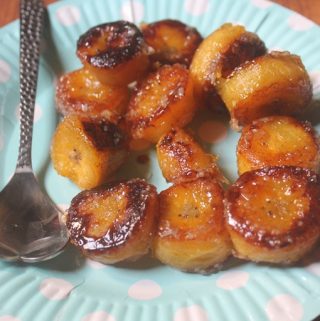 Cinnamon Sugar Banana Roast Recipe
This cinnamon flavoured bananas are so delicious. You will be making this over and over again. It is perfect to put in lunch box for kids.
Heat ghee in a nonstick pan, add bananas and cook till it is caramelized.

Sprinkle over sugar and cook till it is melted and coated all over bananas.

Add in cinnamon and mix well.

Serve.