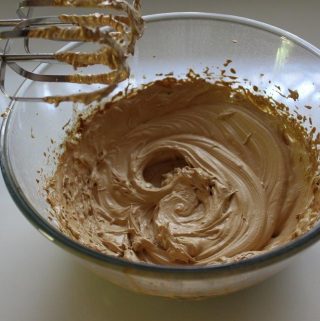 Coffee Whipped Cream
No Butter, No Cream Frosting taste amazing when decorated over cakes. This coffee whipped cream taste amazing.
Take coffee, sugar, hot water in a bowl. Mix well.

Use a hand blender to whip this till it gets light and fluffy. It will take around 3 to 5 mins.

You can use this as frosting for any cake.