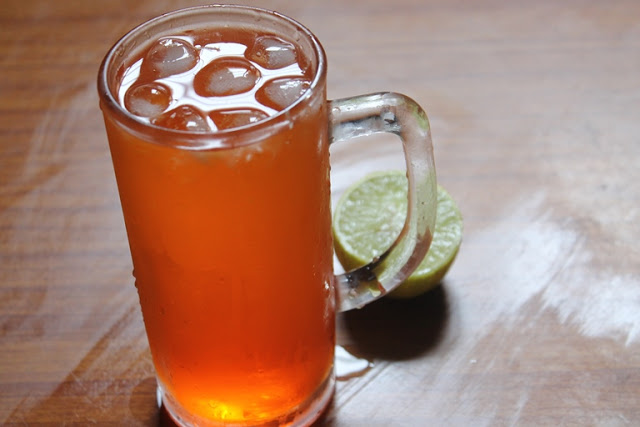 This is a drink which i made couple days back. It is just like my watermelon sarbath, so easy to make and so delicious and refreshing.The main ingredient for this is sarbath. If you can find it in your place then great. But i am planning to create that stuff at home. If i succeed in that, will share it..It is also called as Nannari Sarbath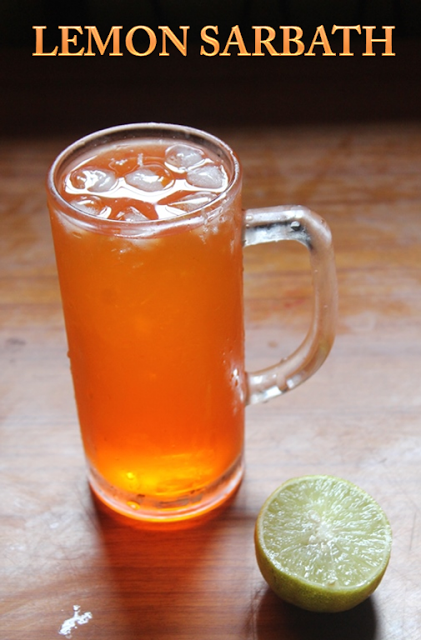 Hope you will give this a try and let me know how it turns out for you..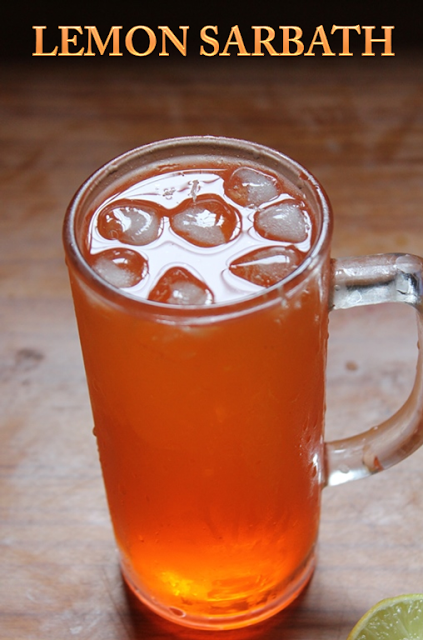 Preparation Time : 5 mins
Serves: 2


Ingredients:
Lemon – 1 large
Sarbath / Nanari Sarbath – 1/4 cup or as needed
Icecubes as needed
Ice cold water as needed
Method:
Mix everything together and serve immediately. Adjust sarbath as you wish.
Pictorial: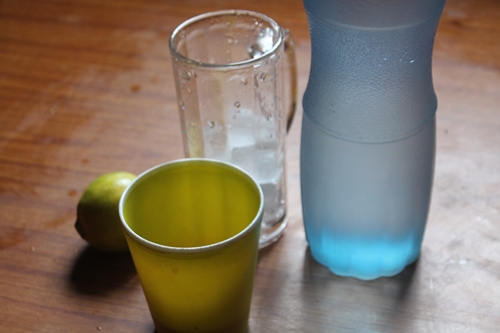 Take your ingredients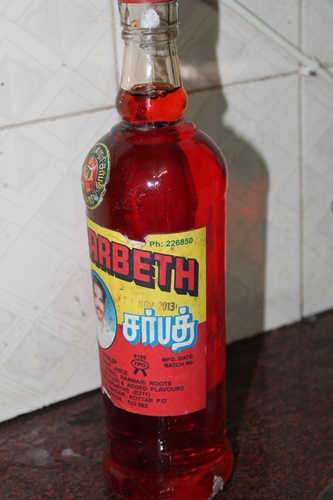 This is nanari sarbath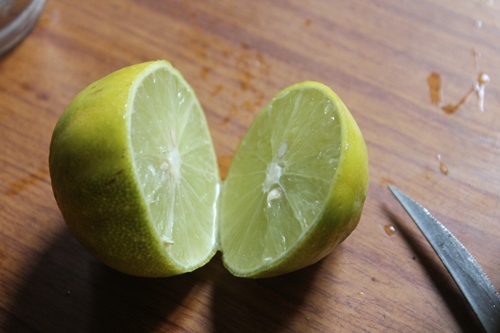 Slice your lemon in half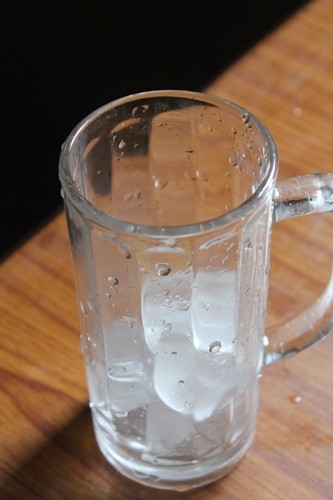 fill ice cubes in a cup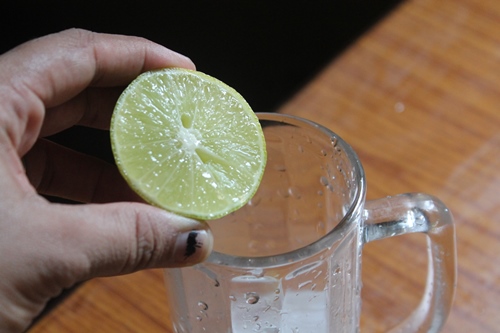 squeeze in some lemon juice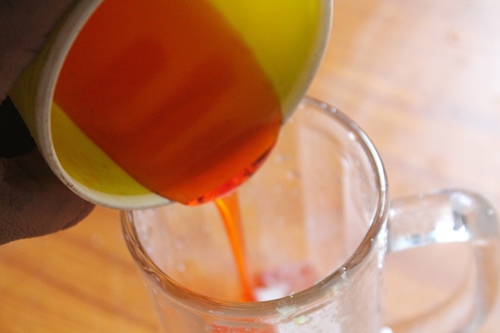 pour in sarbath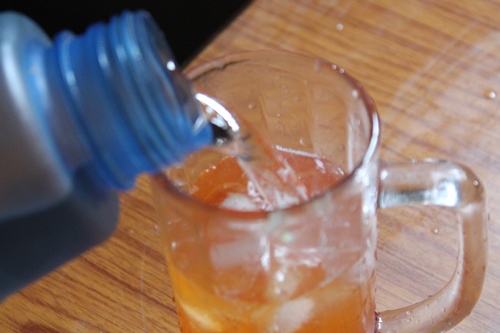 add in cold water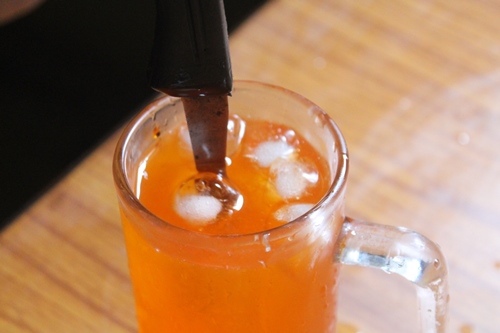 mix well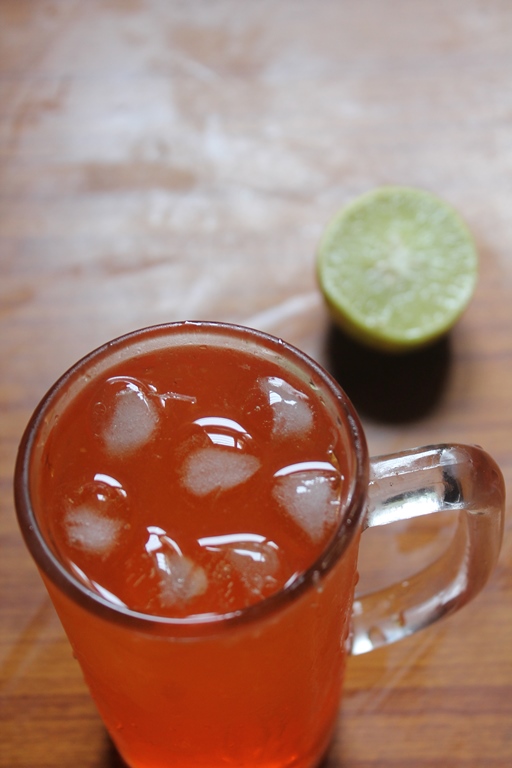 Serve