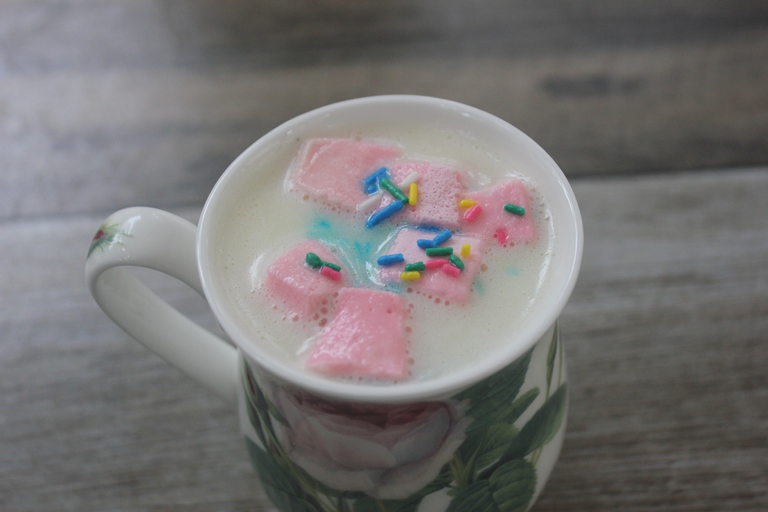 Peppermint White Hot Chocolate Recipe with step wise pictures.
Soothing and comforting white hot chocolate which is not only tasty but is very refreshing as well. It taste so delicious and cools your throat instantly.
White Hot chocolate is a soothing drink. This one is so calming and soothing for body while hot chocolate is rich and decadent. This has just plain white chocolate, milk and mint extract. Use good quality white chocolate for maximum taste.
Similar Recipes,
Hot Chocolate, Hot Cocoa .Hot Chocolate Mix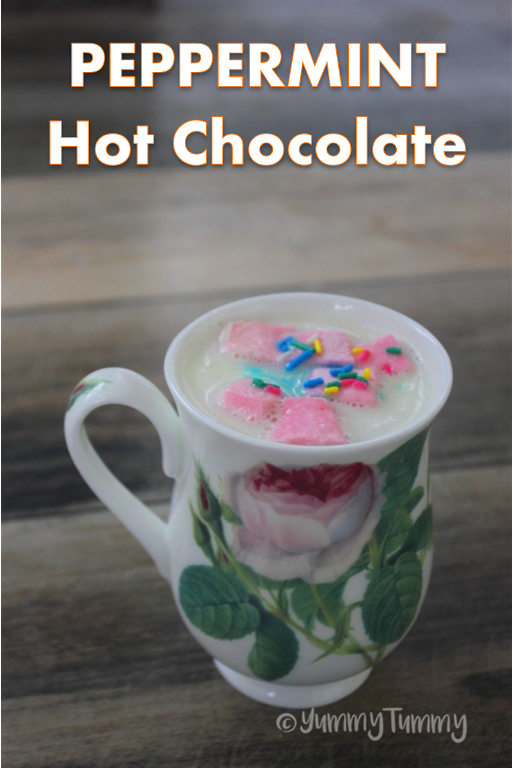 Hope you will give this a try and let me know how it turns out for you.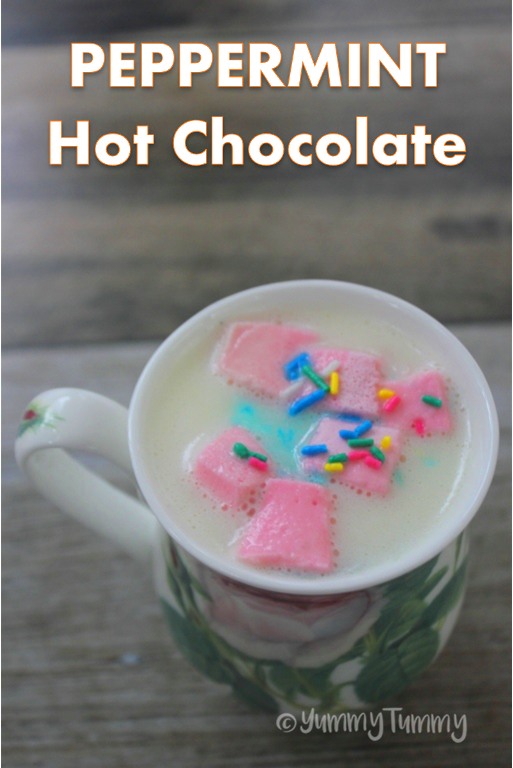 Peppermint White Hot Chocolate Recipe
This white hot chocolate has a hint of peppermint extract and it taste so refreshing. Perfect for cold weather.
Ingredients
Milk - 1 cup
White Chocolate - ⅓ cup
Cornflour / Cornstarch - ¼ tsp
Peppermint Extract - few drops
Sugar if needed
Marshmallow for serving
Instructions
Take milk, white chocolate chips and cornflour in a sauce pan.
Heat and keep mixing till chocolate is melted.
Take it off the heat and add peppermint extract.
Whisk well till frothy.
Serve topped with marshmallow.
Pictorial:
1)Take milk in a sauce pan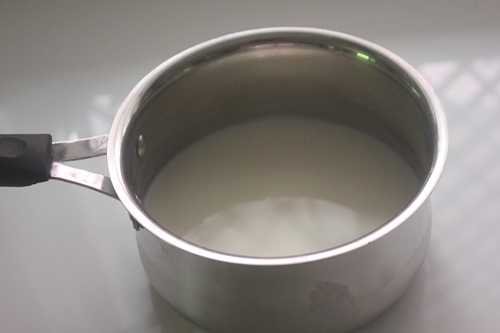 2)Add white chocolate chips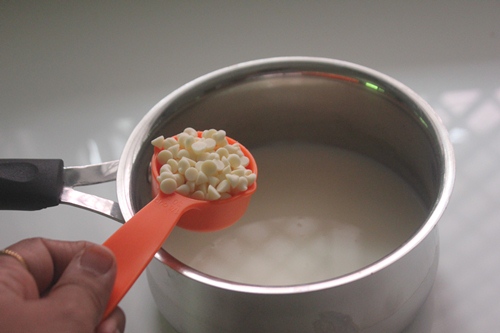 3)add cornflour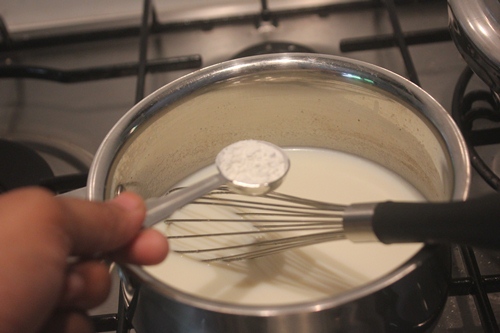 4)Mix well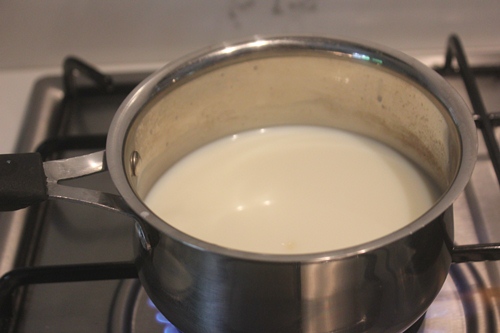 5)Keep mixing and keep cooking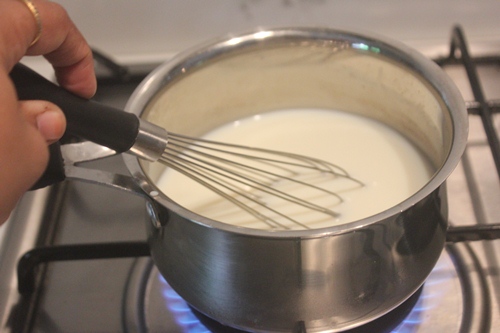 6)Cook till white chocolate is melted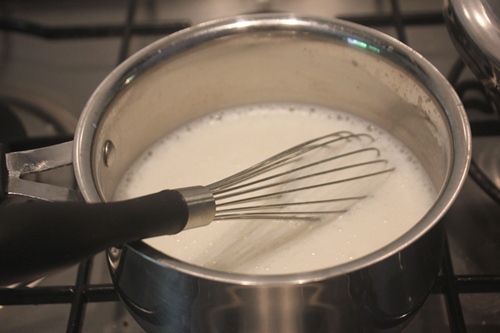 7)Remove it off the heat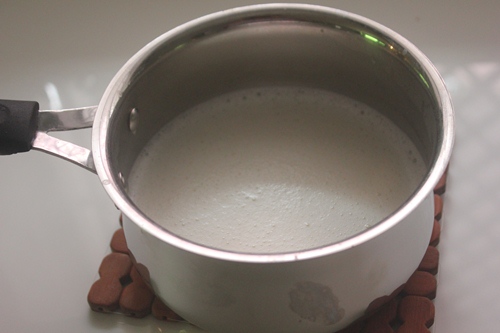 8)Add few drops of peppermint extract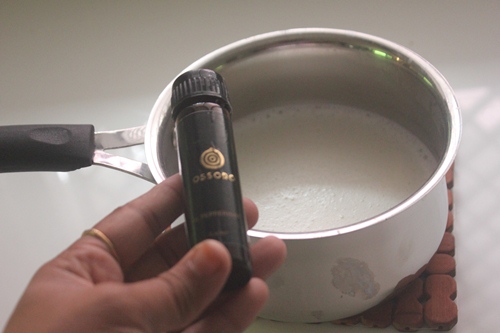 9)Mix well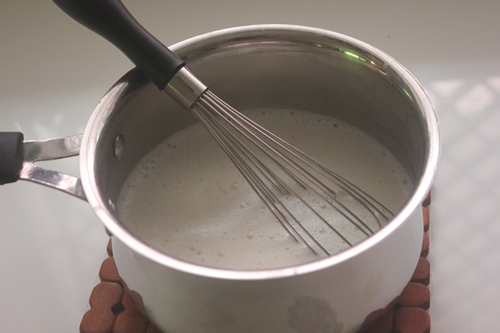 10)Serve