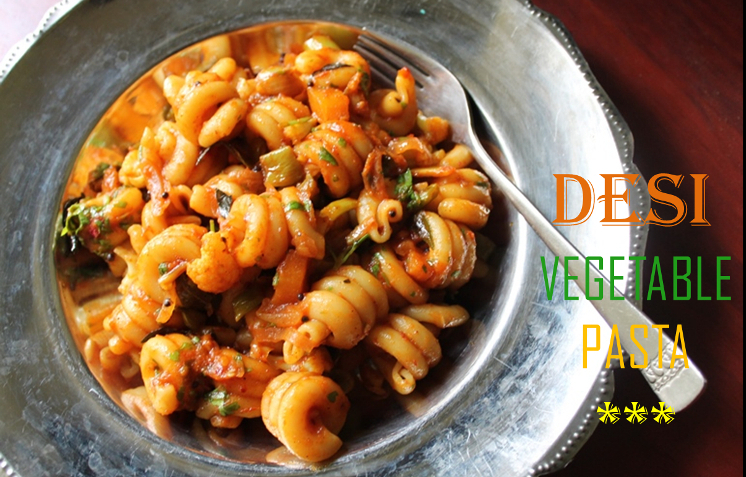 Pasta
, such a versatile ingredient, you could probably cook it thousand of ways..I have quite a few recipes in my blog. You can check all of them
here
.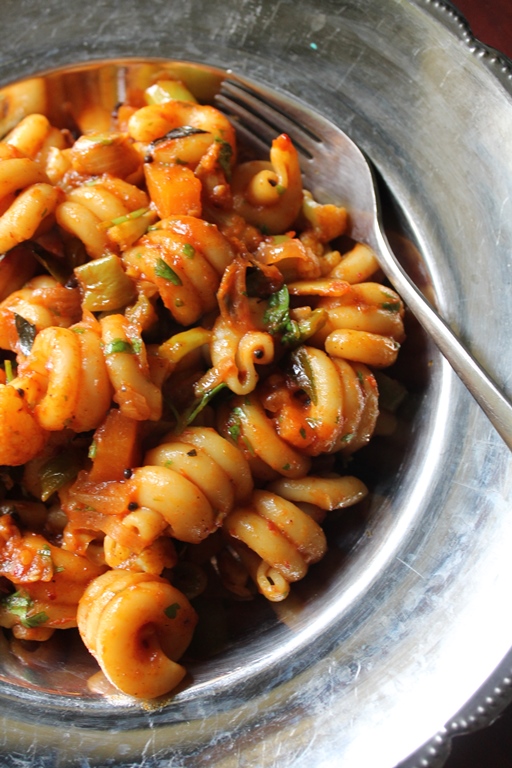 This is a different pasta recipe with a indian twist. i added some indian spices to it to make it indianized, and it really worked. So try this out and let me know how it turned out..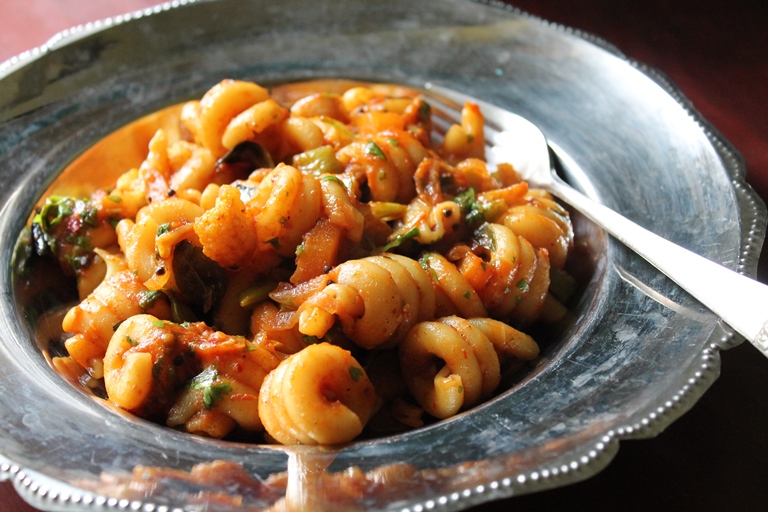 Preparation Time : 10 mins
Cooking Time : 30 mins
Serves : 2 to 3
Ingredients:
Pasta – 1 cup dry ( I used trottole pasta)
Onion – 1 small sliced
Garlic – 4 cloves
Curry leaves – 1 sprig
Mustard Seeds / Kaduku – 1 tsp
Carrots – 1 small chopped into small pieces
Beans – 6 chopped into small pieces
Cauliflower – 1/2 cup chopped finely
Tomato – 1 large pureed
Chilli Powder – 1 tsp
Coriander Powder – 1 tblspn
Turmeric Powder – 1 tsp
Cumin Powder – 1 tsp
Garam Masala Powder – 1 tsp
Salt to taste
Sugar – 1 tsp
Coriander Leaves / Cilantro – 3 tblspn finely chopped
Water – 1 cup
Oil – 1 tblspn
Method:
Cook pasta in lots of salted water as per package directions. Drain it and set aside.
Now heat oil in a kadai. Add in mustard seeds, garlic and curry leaves. Let them sizzle for a min.
Add in onions and saute for a min.
Now add in all veggies and saute for a min.
Add in all spice powder and mix well. Add in tomato puree , salt and sugar. Add in 1 cup of water and cook till the veggies are cooked.
Now add in 1/4 cup more water and bring it to boil. Add in the cooked pasta and toss well. Let it cook and simmer for 5 mins or so, till the pasta absorbs the masala and all the masala gets stuck to the pasta.
Add in coriander leaves and mix well. Serve.


Pictorial: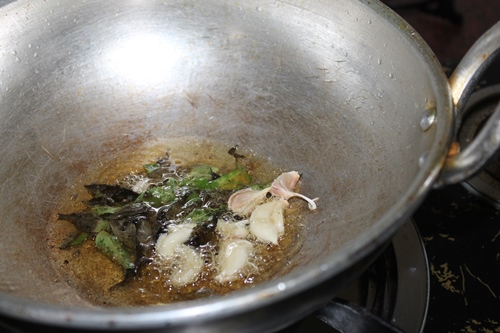 Heat Oil, add in garlic cloves, curry leaves and mustard seeds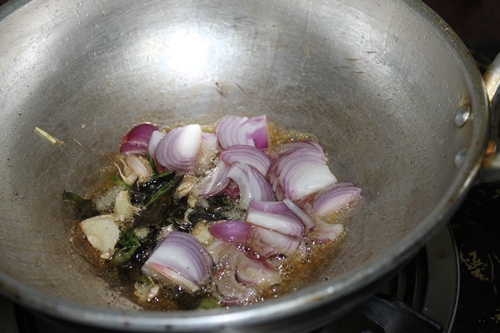 Add in onions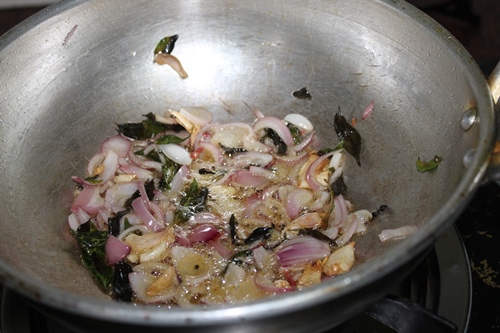 Saute for a min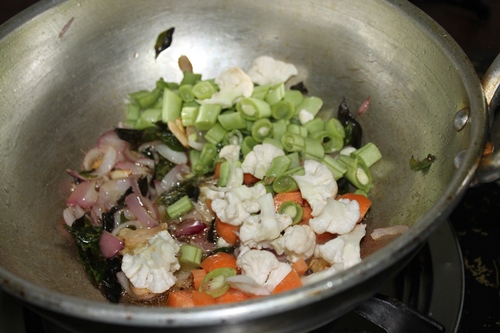 Add in chopped veggies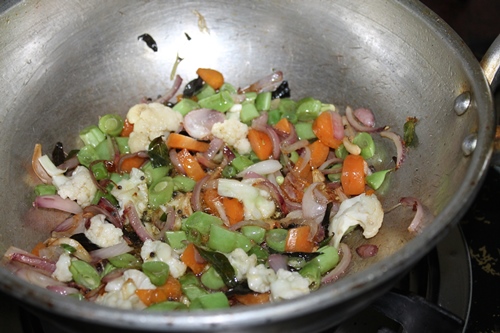 Saute for a couple of mins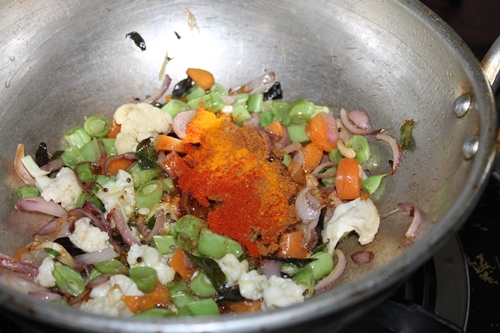 Add in spice powders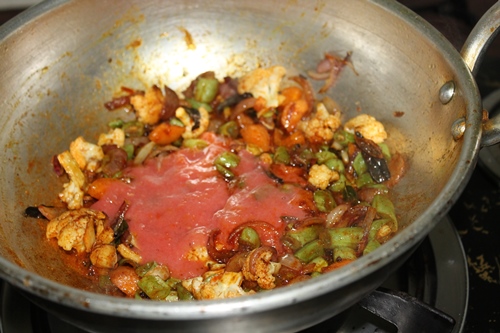 Tomato puree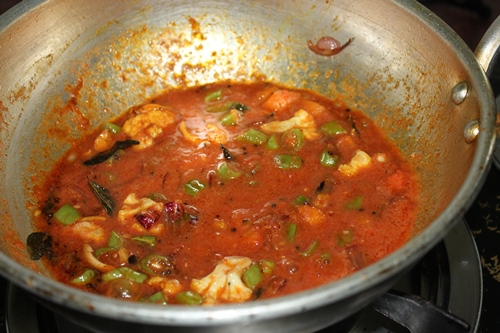 Add some more water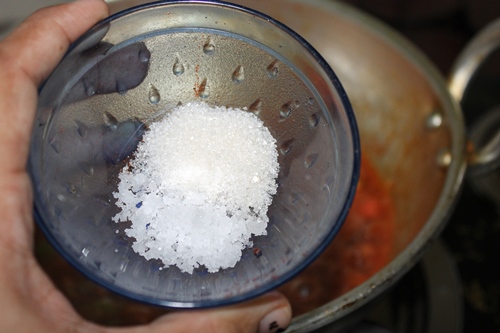 Add in salt and sugar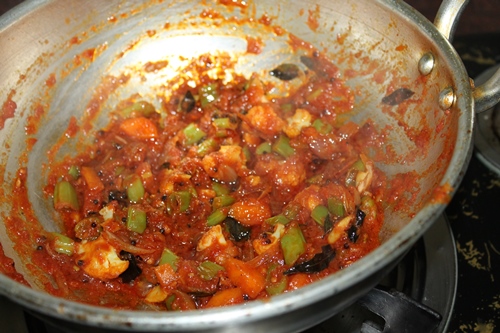 cook till the oil separates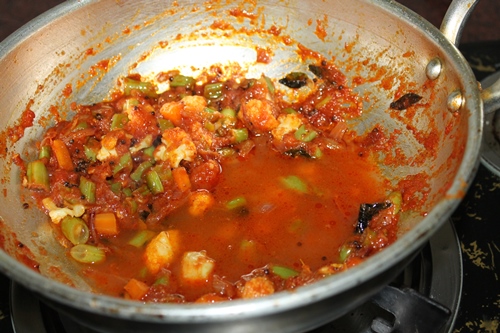 add some more water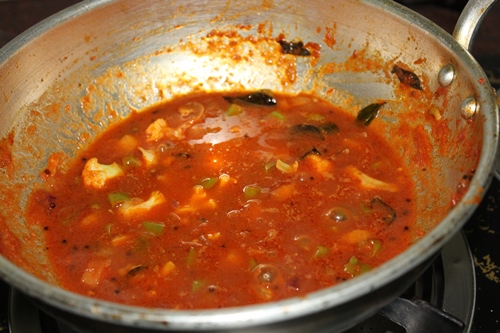 Bring it to a boil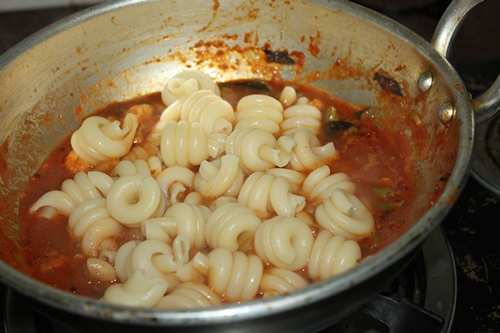 Add in cooked pasta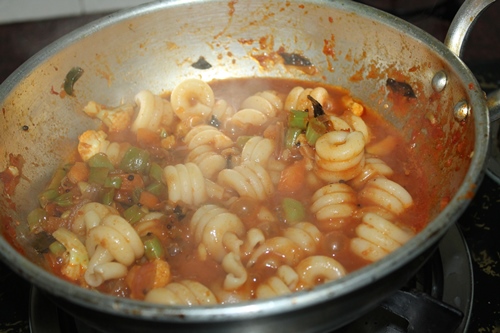 Let it cook in the sauce so it absorbs the sauce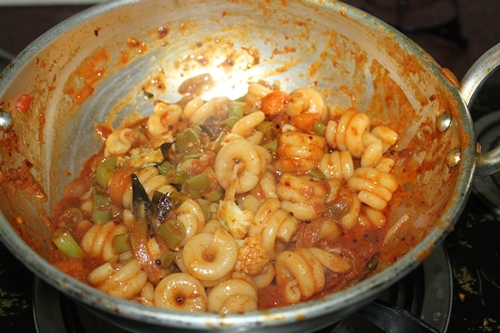 Now it is getting thick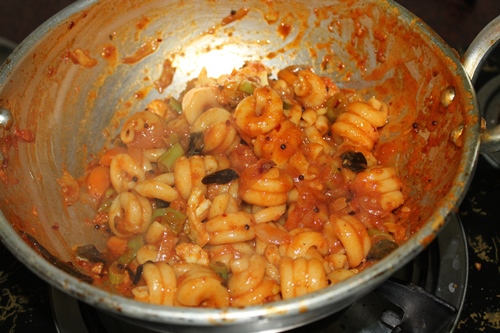 And all the masala has coated the pasta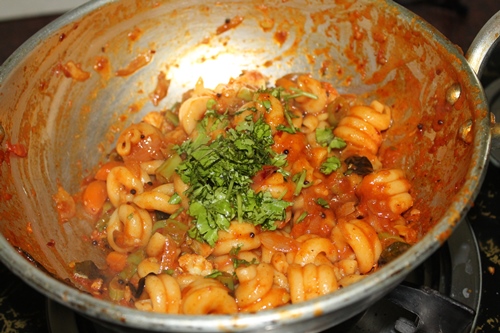 add in some chopped coriander leaves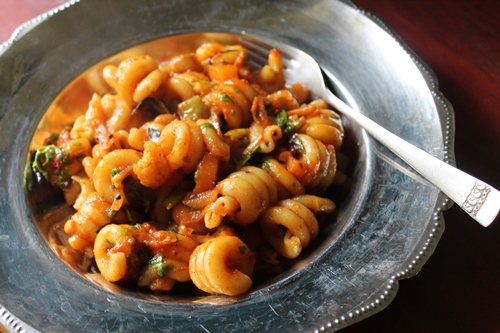 Serve
I am Aarthi, a happy homemaker, mom of two beautiful girls, married to my high school sweet heart. My goal is to teach people that cooking can be way more easier and joyful than they think. Yummy Tummy features recipes all over the world with step wise pictures which surely shows the ease of cooking.