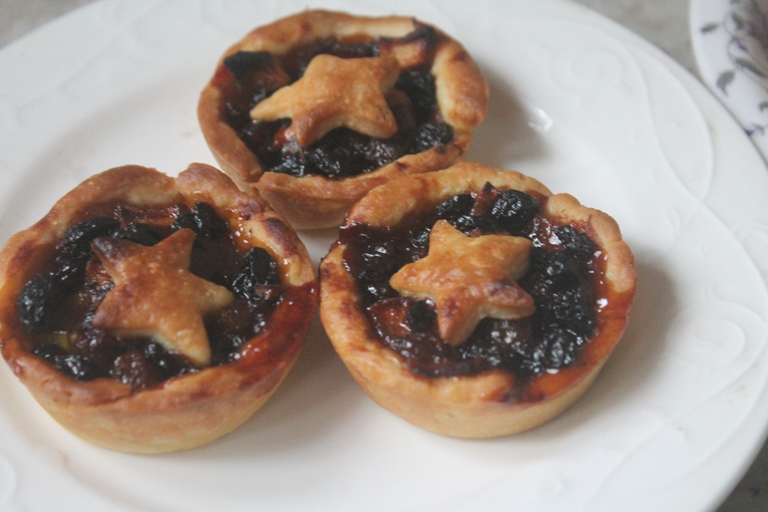 Christmas Mince Pies Recipe – Christmas Mincemeat Recipe with step wise pictures.
Delicious cute mini mince meat pies which are super easy to make and delicious to eat. This is a eggless version which you will love for sure.
This desert is so easy to make and taste so delicious. It is a great make ahead desert. You can make the pastry and filling in advance and keep in fridge. Whenever you need a sweet treat just take a portion and make it. It is such a easy one.
Similar Recipes,
Custard Tart
Apple Pie
Pineapple Pie
Oreo Tart
Lemon Curd Tart
Paneer Tart
Chocolate Fruit Tart
Eggless Fruit Cake Cookies Recipe – Christmas Recipes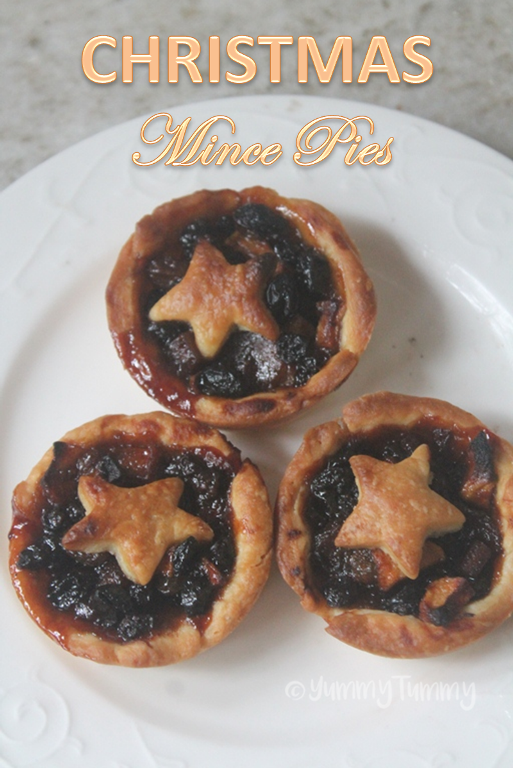 Hope you will give this a try and let me know how it turns out for you.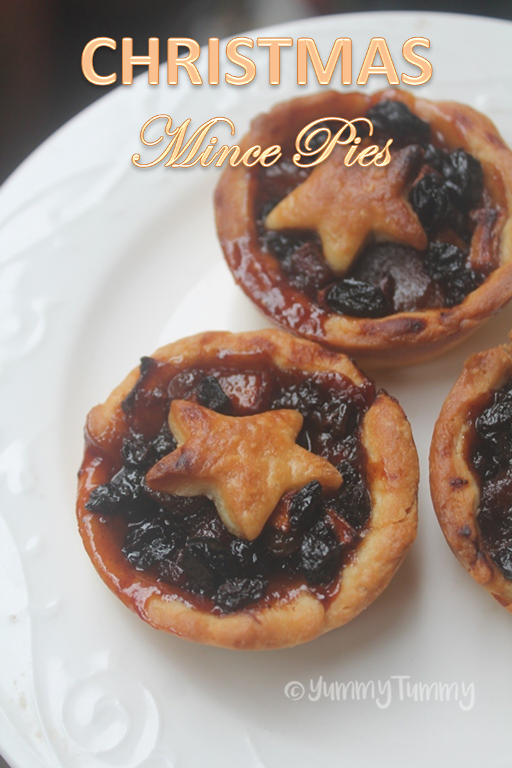 Christmas Mince Pies Recipe
Delicious cute mini mince meat pies which are super easy to make and delicious to eat. This is a eggless version which you will love for sure.
Ingredients
(I used ½ cup raisans,1/4 cup sultanas, ¼ cup currants, ⅛ cup dates, ⅛ cup candied peels, ⅛ cup prunes & ⅛ cup of mixed dried fruits like strawberries, kiwi, ginger, pineapple & cherries)
Rum or Orange Juice or Wine - 2 tblsp
Basic Shortcrust Pastry Dough - 1 batch (Recipe here)
Brown Sugar - ¾ cup
Cold Butter - ¼ cup grated
Apple - 1 peeled, chopped finely
Cinnamon powder - 1 tsp
Cloves - ⅛ tsp
Nutmeg - ⅛ tsp
Salt a pinch
Instructions
Take all dried fruits in a bowl add some rum or orange juice or wine and toss well. Let it steep for 1 to 2 days.
Now mix apples, brown sugar, spices, salt and butter over the dried fruits and mix well. This is the filling.
Preheat oven for 180 degree C.
Roll out the pastry between two sheets of cling wrap or parchment paper. Cut out small rounds to fit your nonstick muffin pan.
Spoon some filling in.
Now cut out some mini stars in the remaining dough. Place a star over the pies.
Now pop this in a preheated oven for 25 to 30 mins.
Remove it and cool down for 5 mins.
Serve.
Pictorial:
1)First make a batch of basic sweet shortcrust pastry dough. Check this link for recipe.
Basic Shortcrust Pastry Recipe / How to Make Shortcrust Pastry Dough without Eggs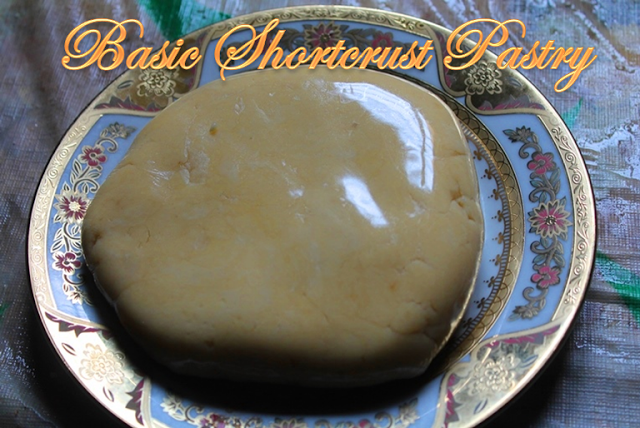 1)Take your dried fruits. I used more than i needed for this recipe because i wanted to makes someother recipes using these fruits too.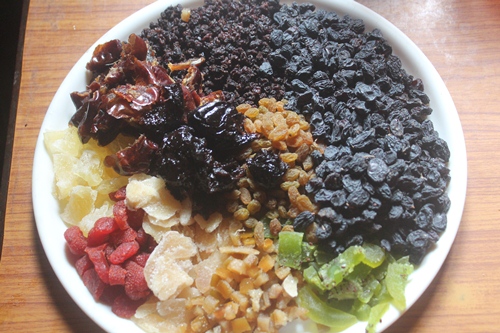 2)Take it in a container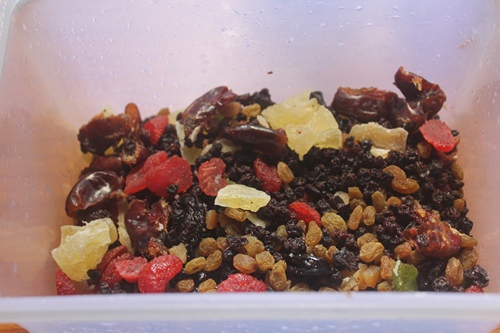 3)Add in rum or wine or orange juice.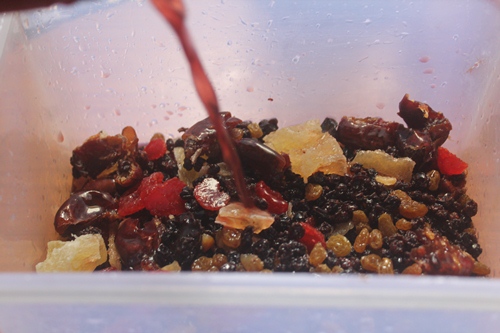 4)Mix well and leave to steep in fridge for a week or atleast 2 days.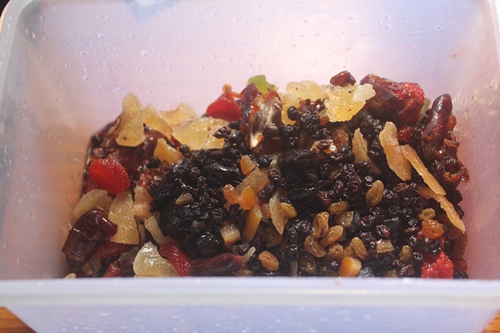 5)This is how it looks after it is been steeping for 1 week.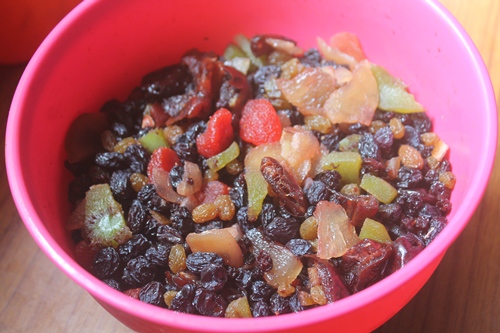 6) I took a portion of the mix in a bowl because i soaked the fruits in bulk for variety of recipes.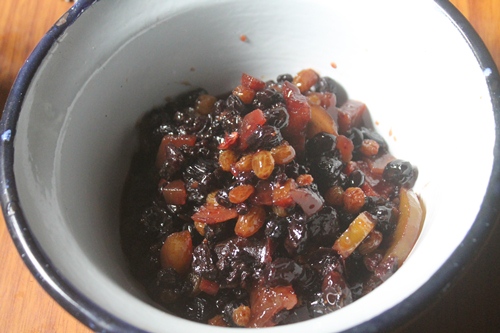 7)Add in some finely chopped peeled apples.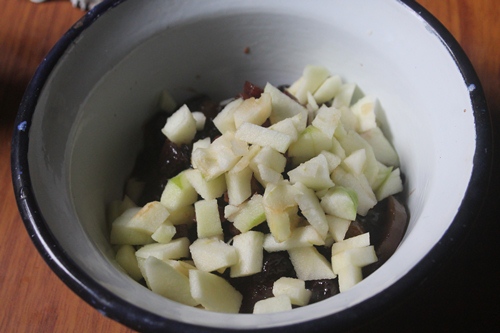 8)Add in brown sugar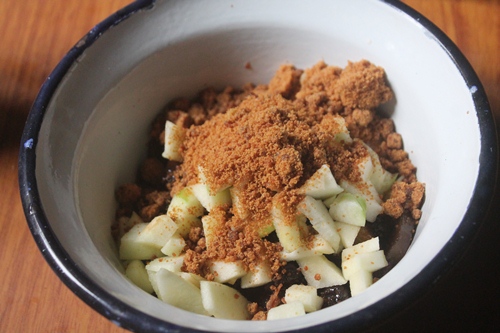 9) Add a pinch of salt, cinnamon, cloves, nutmeg.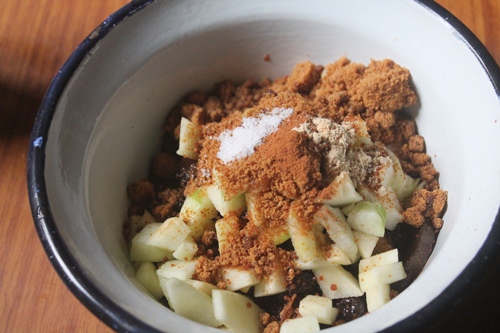 10)Add in some grated cold butter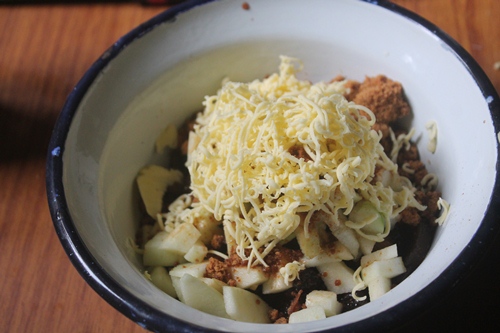 11)Mix well.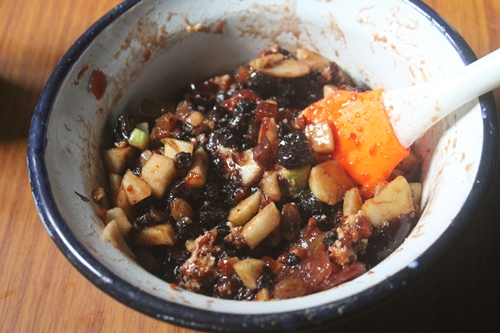 12)Now take the pastry between sheets of cling wrap.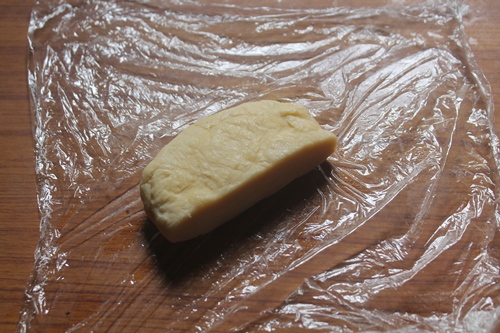 13)Roll it out thin.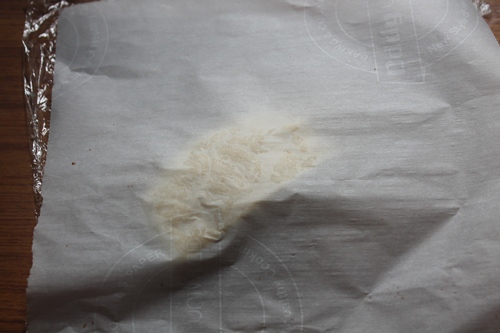 14)Peel off the top layer.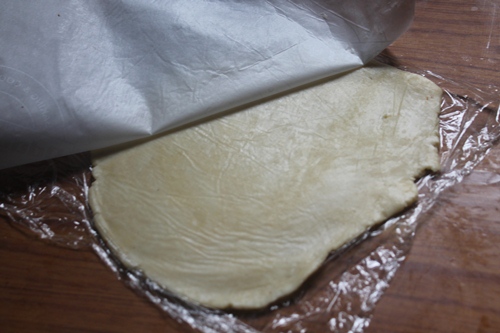 15) Cut it into large pieces.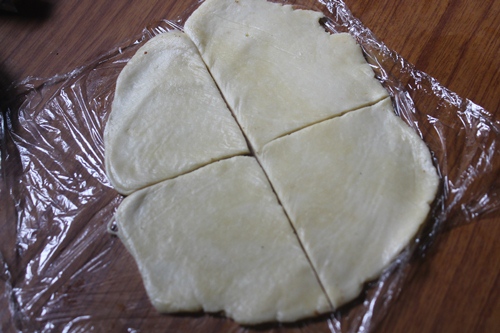 16) Press it into a nonstick muffin mould.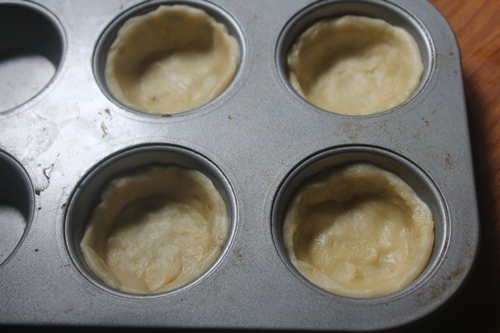 17)Spoon some of the mixture in.
18)In the leftover dough, i cut out small stars.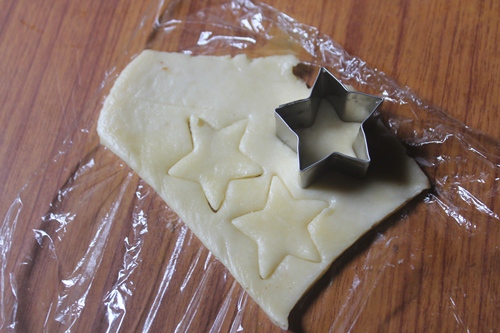 19)Top the pies with the star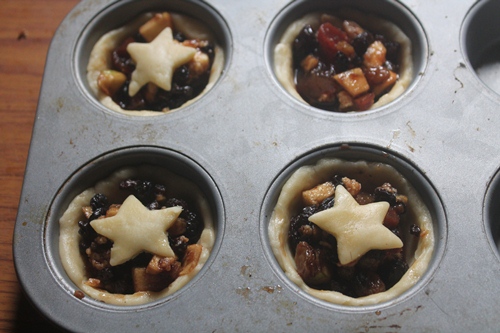 20)Bake it in a 180 degree C preheated oven for 25 to 30 mins.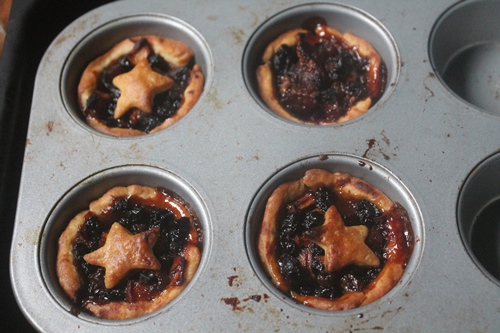 21)Remove it and serve.