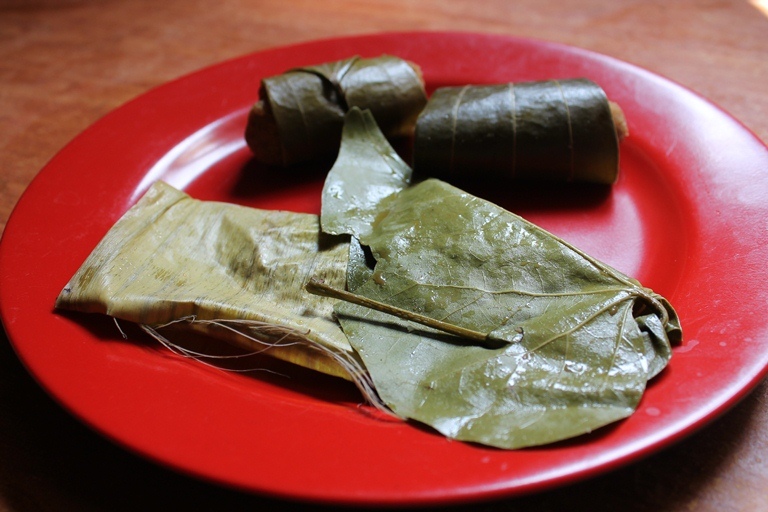 I made this Paniyaram along with Therali Kolukattai  on ganesh chaturthi, but never got a chance to post it till today. This one is going to be a long post, so bare with me.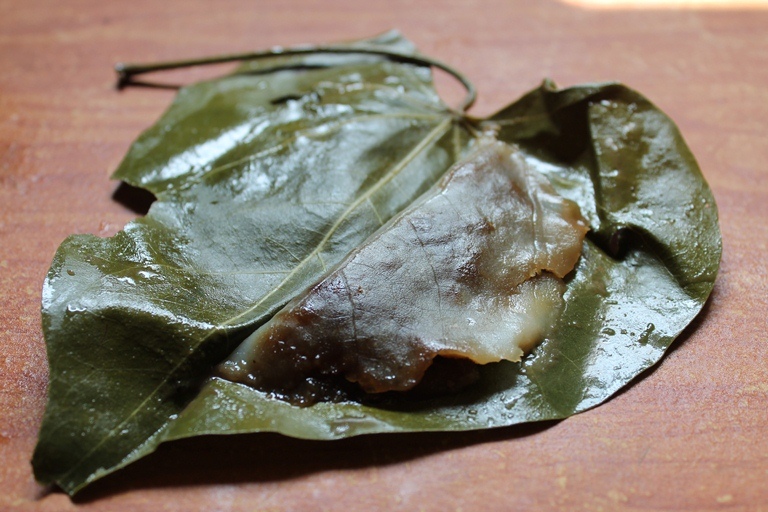 This recipe is from my grand mother, it is like a very traditional recipe in our place. This is a compulsary one on ganesh chaturthi. Traditionally we make it in the heart shaped leaf which is known as arasa maram leaf. But it is hard to find, so you can make this in plain banana leaf. But for people who cannot get banana leaf, you can make it in aluminium foil too.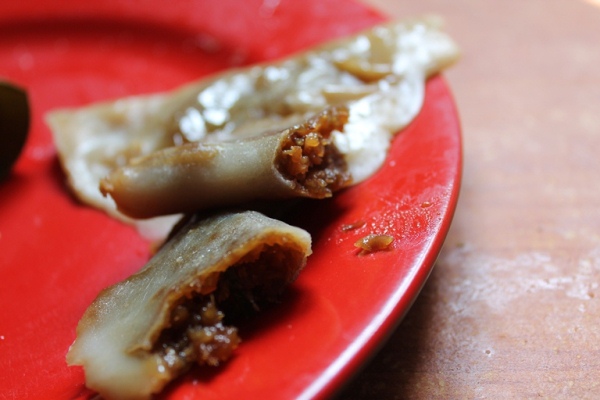 The outer layer will be very thin and chewy, which contains the sweet coconuty filling. It is simply amazing. There is one more stuffing which is made from jack fruit which goes into this. I will post that in another post. That one is my favorite.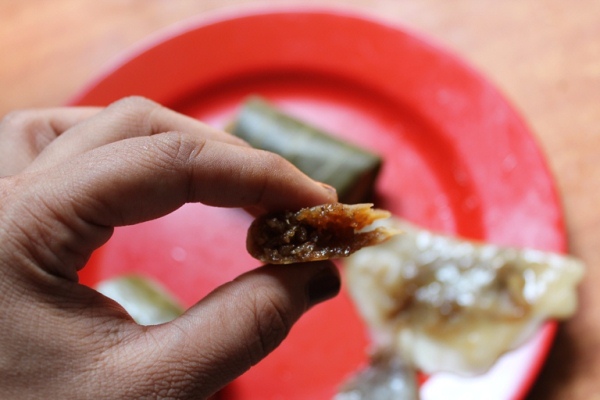 Preparation Time : 30 mins
Cooking Time : 45 mins
Makes – 15 to 18
Ingredients:
Banana Leaf / Arasamara Ilai – as needed

For Filling:
Jaggery / Sarkarai – 1 cup grated
Water – 1/2 cup
Coconut – 1 cup
Cardamom Powder / Yelakai – 1 tsp

For Dough:
Rice Flour – 2 cups
Water as needed
Oil as needed

Method:
Take jaggery in a kadai add water to it and mix well. Heat it up till it is melted.Strain it and pour it back in to the kadai.
Add coconut to it and mix well.
Now add in cardamom powder and mix well.
Heat it till it gets thick. Remove and set aside.
Heat some water till it boil.
Take rice flour in a bowl, Add in hot water and mix well till it forms into a smooth dough.
Now take your leaf, and grease it slightly with some oil.
Place a small ball of dough in it and flatten it thinly. Keep a tsp of filling in the center and fold it over with the leaf.
Place this in the steamer and steam it for 15 mins.
Serve.
Pictorial: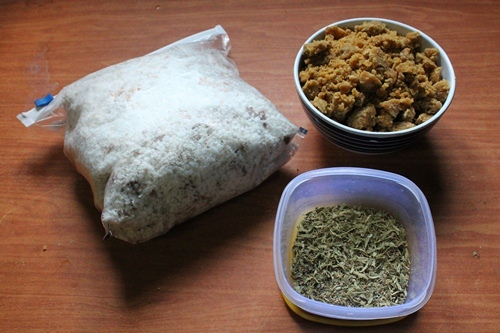 All your ingredients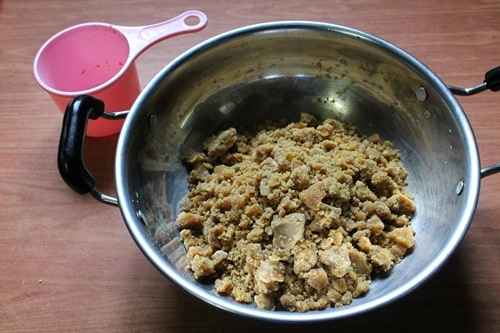 Take jaggery in a kadai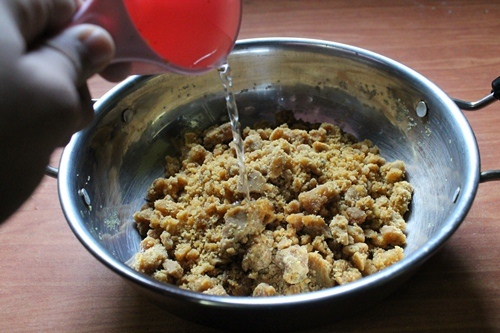 Add a dash of water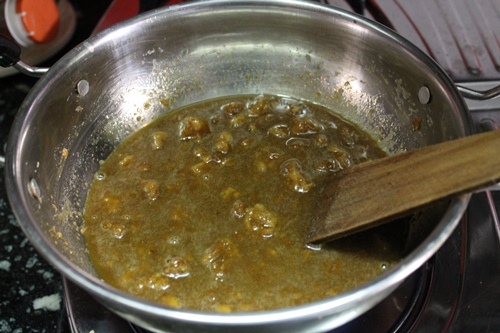 Melt it down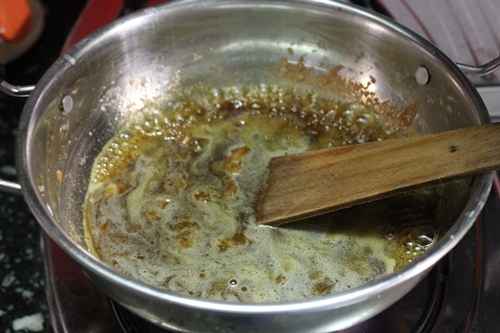 Bring it to a boil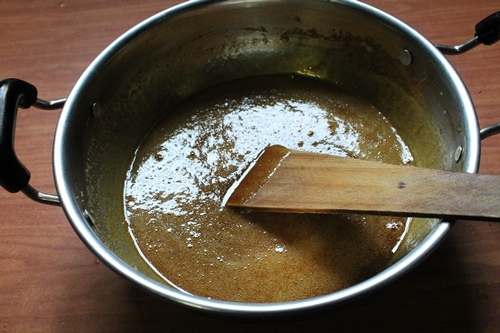 All jaggery is melted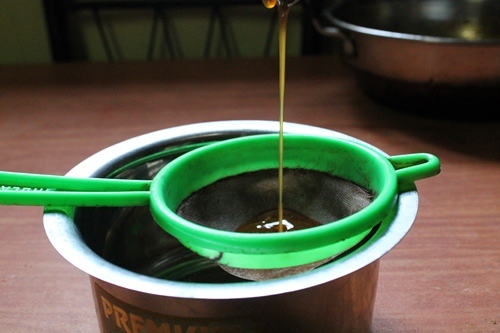 Strain it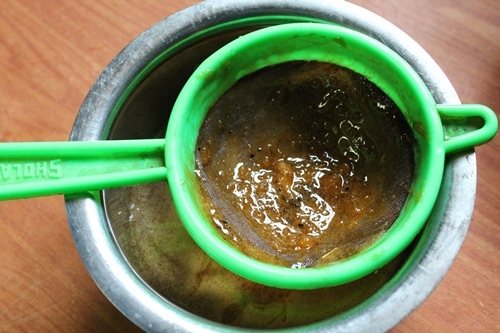 Look all the sediments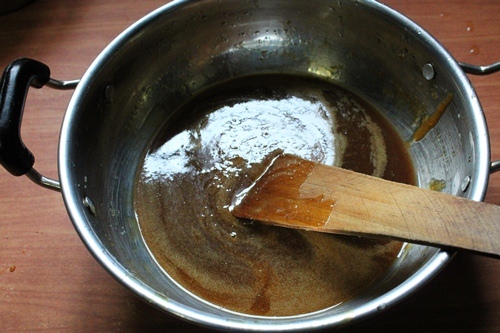 Take it back into the pan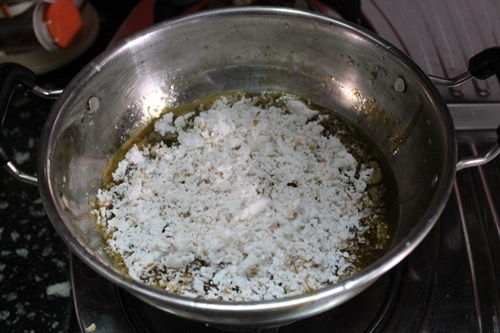 Add in coconut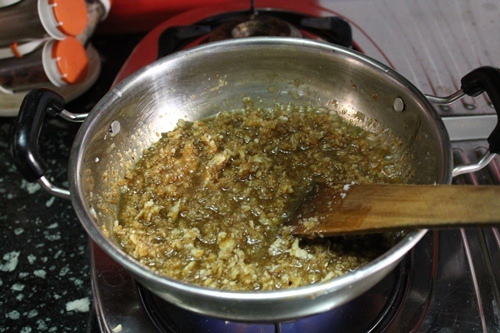 Mix well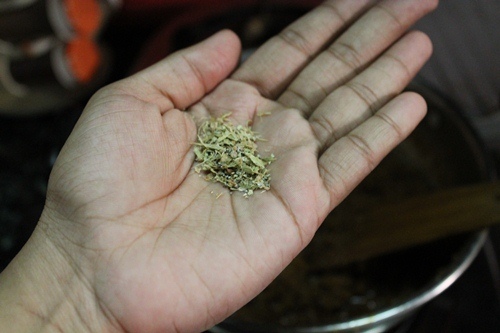 Add a dash of cardamom powder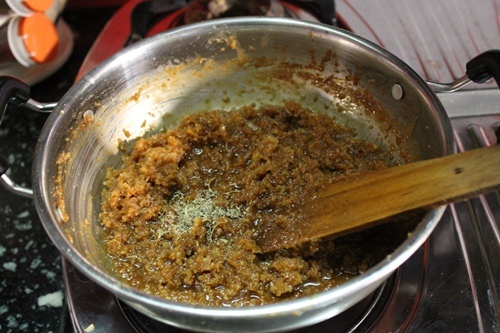 And mix well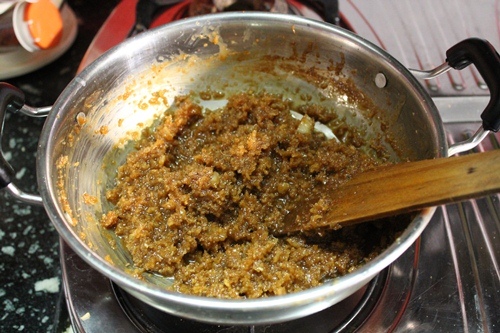 It will get thick and yummy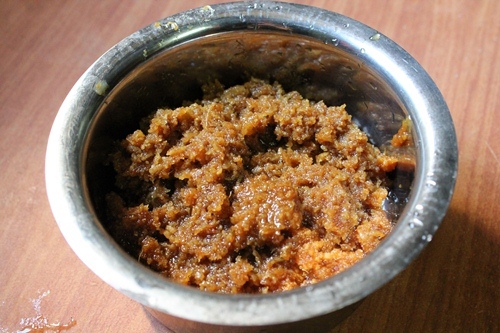 Remove it to a bowl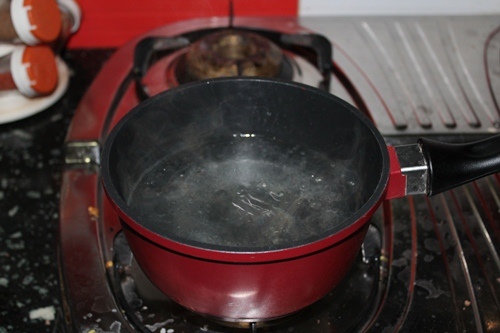 Now make the dough..Heat water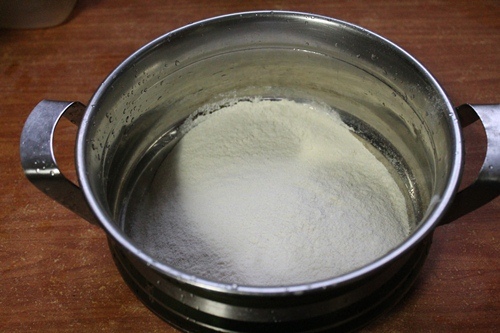 Take rice flour in a bowl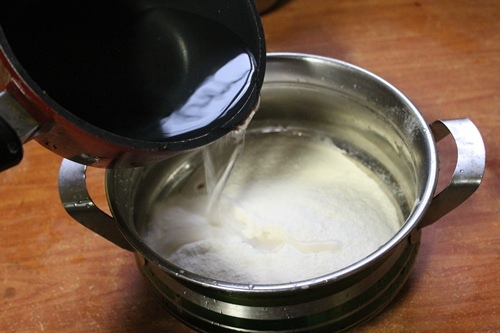 Add hot water in that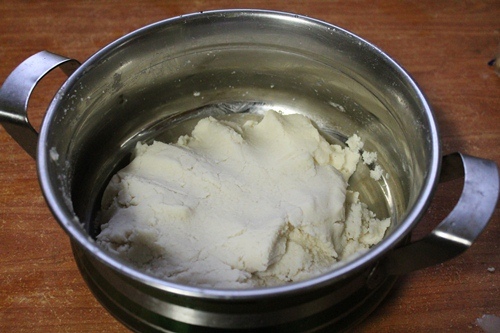 And make into a dough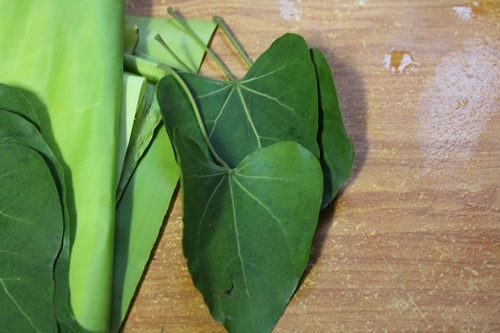 Now take your leafs..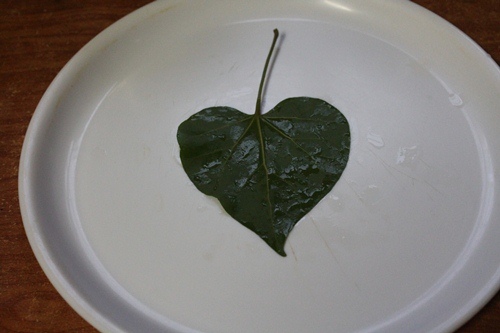 Place it on a plate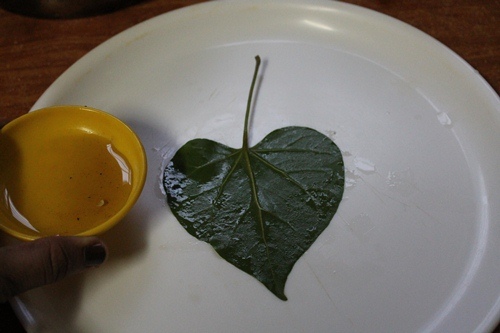 Grease it lightly with some oil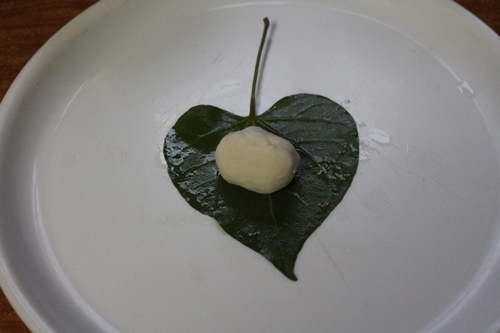 place a small ball over it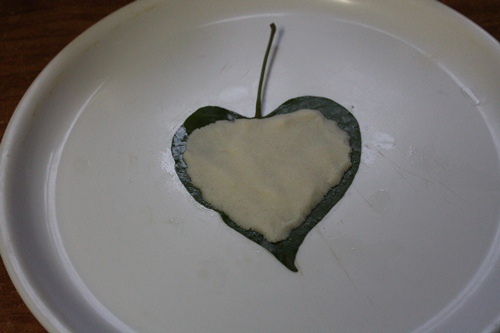 flatten it thinly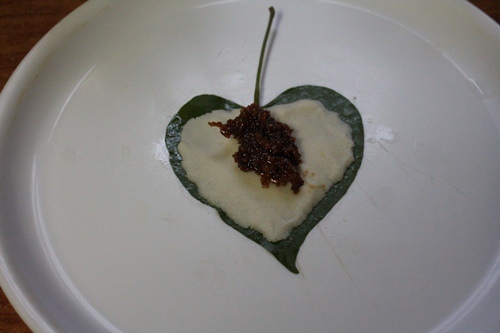 spoon some filling in the middle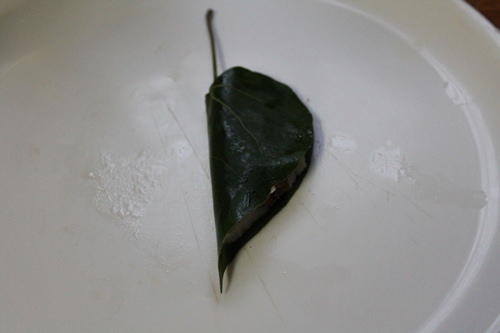 fold it over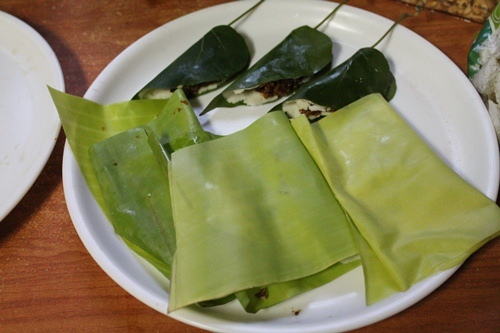 all done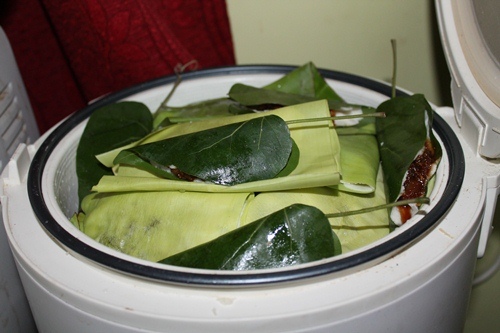 Place it in a steamer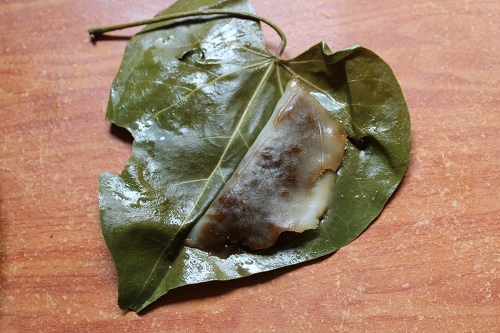 After it is steamed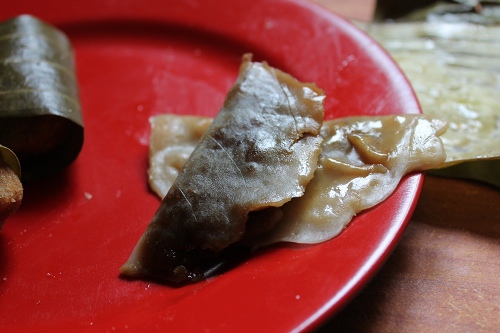 Enjoy..