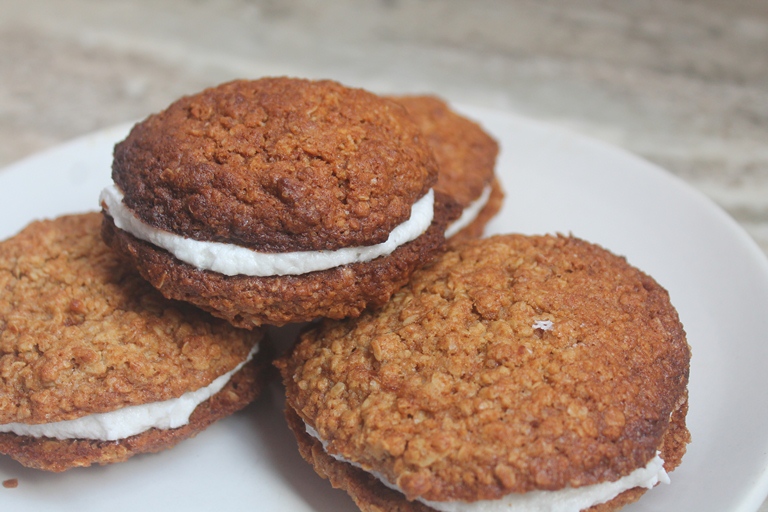 Pin
Homemade Oatmeal Cream Pies Recipe - Oatmeal Whoopie Pies Recipe with step wise pictures.
Chewy oatmeal cookies topped with buttercream which taste so delicious. This is homemade and makes a great snack to put in your kids lunch box.
Whenever you look for cookies out there on internet, this cookies will pop out sure..It is quite a popular cookie recipe. This cookie is great for any parties and special occasion. For parties make these cookies tiny and your can pack in individual wrappers.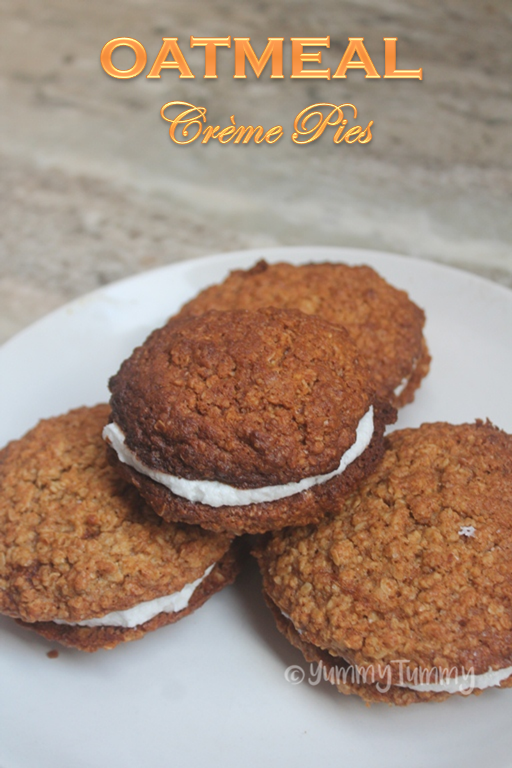 Pin
Hope you will give this a try and let me know how it turns out for you.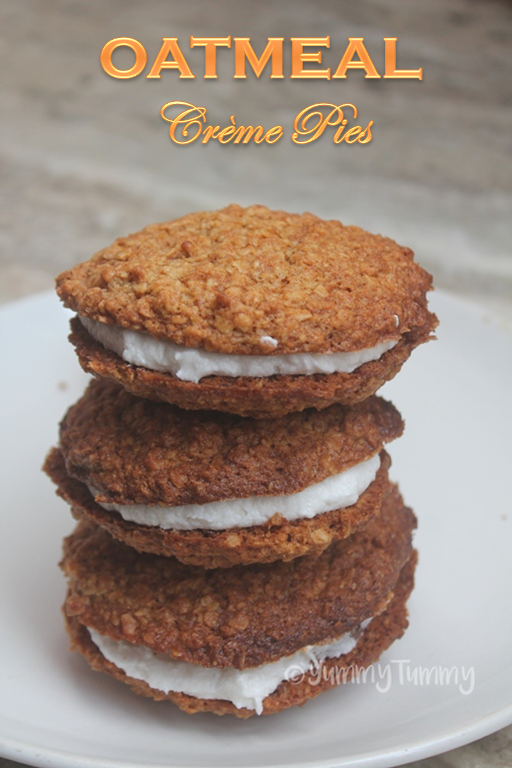 Pin
📖 Recipe Card
Oatmeal Creme Pies Recipe
Oatmeal Creme Pies Recipe. Chewy oatmeal cookies spread with buttercream and sandwiched together. This taste so yummy and perfect to put in your kids lunch box.
Print
Pin
Rate
Ingredients
Unsalted Butter - ½ cup

110 grams

Brown Sugar - ½ cup

100 grams

Sugar - ¼ cup

50 grams

Egg - 1

Vanilla Essence - 1 tsp

Honey - 1.5 tsp

All Purpose Flour / Maida - ¾ cup

90 grams

Oats - 1.5 cup

120 grams

Salt a pinch

Baking Soda - ½ tsp

Cinnamon Powder - ½ tsp

Cloves

- ¼ tsp

Vanilla Buttercream Frosting as needed
Instructions
Preheat oven to 190 degree C. Line a baking pan with parchment paper and set aside.

Take butter and both sugar in a bowl and whisk well. Add vanilla and mix well.

Add in egg and mix well.

Add in oats, flour, cinnamon, baking soda, salt and cloves. Mix well.

Now take a small portion and place it on the baking pan. Pop it in oven and bake for 10 mins till it gets golden brown. Remove it and set aside to cool completely.

Take a cooking and spread buttercream under side and sandwich with another cookie.

Chill for 30 mins to firm up.

Serve.
Join us on Facebook
Follow us on Facebook
Share by Email
Share on Facebook
Pictorial:
1) Preheat oven to 190 degree C.Take butter in a bowl.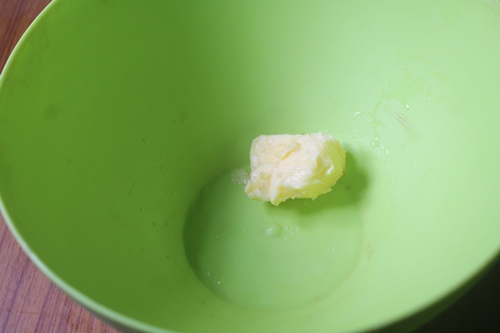 Pin
2)Add brown sugar and normal sugar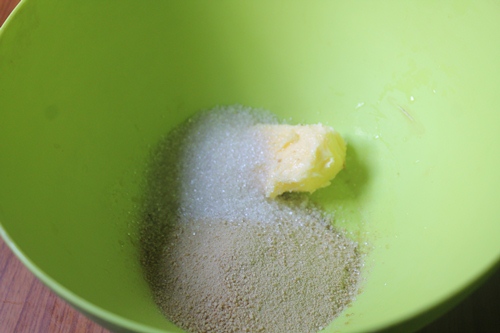 Pin
3)Whisk well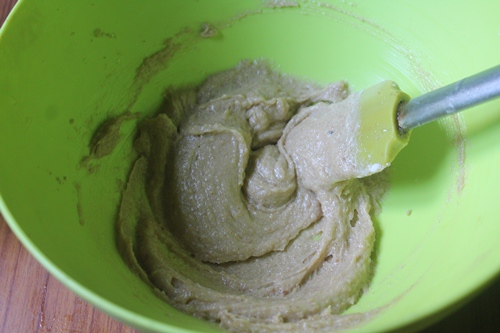 Pin
4)Add in egg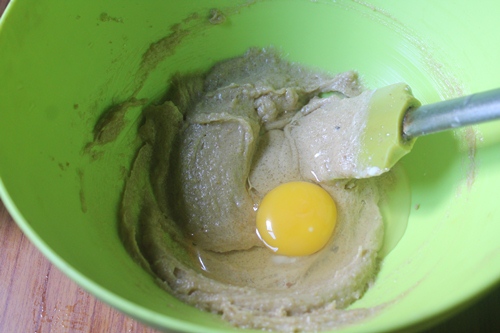 Pin
5)Add in vanilla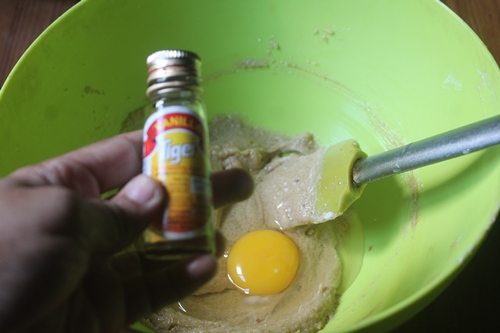 Pin
6)Add in honey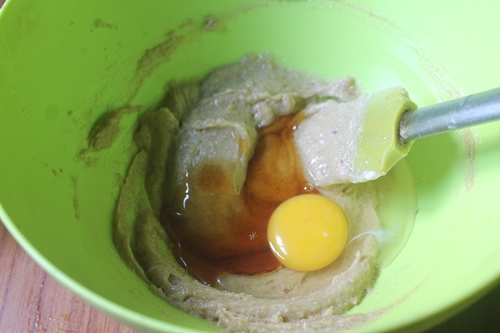 Pin
7)Mix well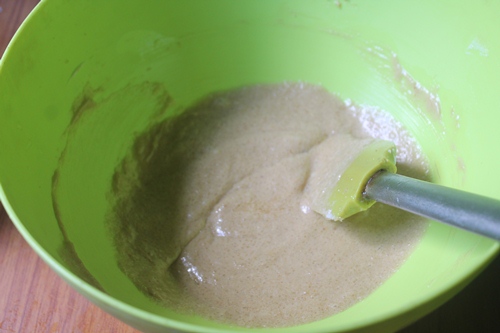 Pin
8)Add in flour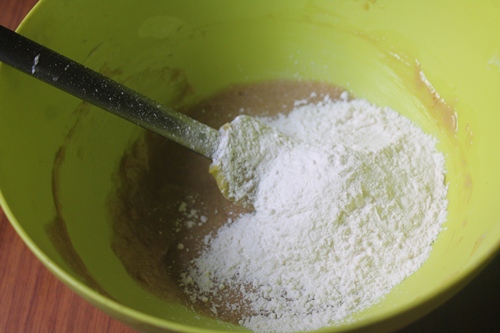 Pin
9)Add in oats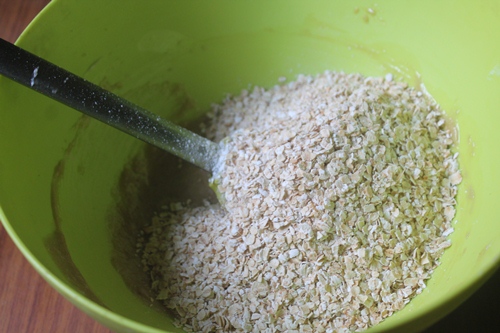 Pin
10)Add in salt and baking soda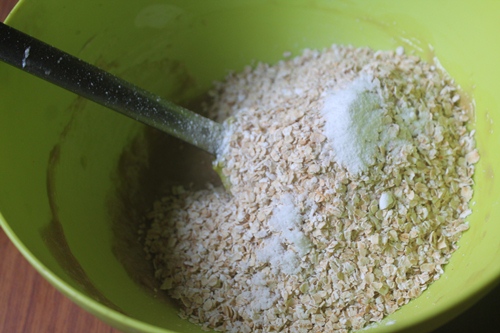 Pin
11)Add in cinnamon and cloves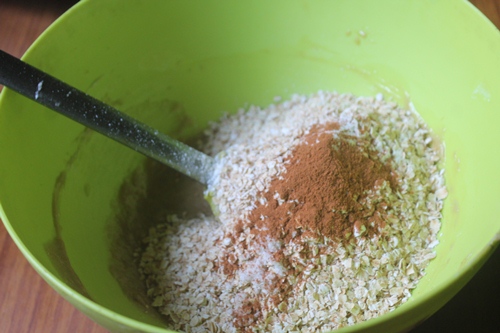 Pin
12)Mix well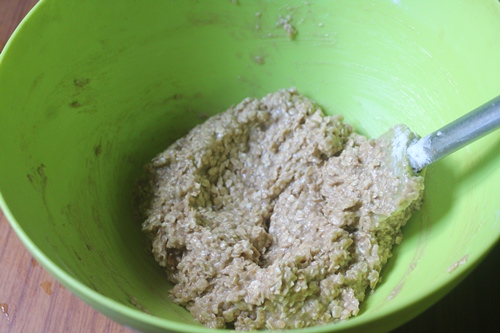 Pin
13)Line a baking pan with parchment or foil and grease lightly.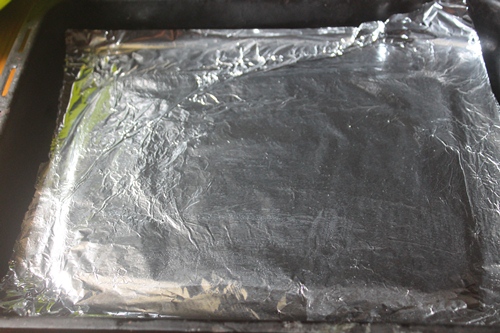 Pin
14)Spoon small portion of the dough and flatten it gently.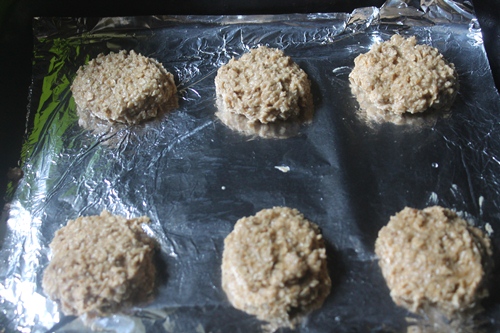 Pin
15)Bake for 10 to 12 mins till golden brown. Allow the cookies to cool down.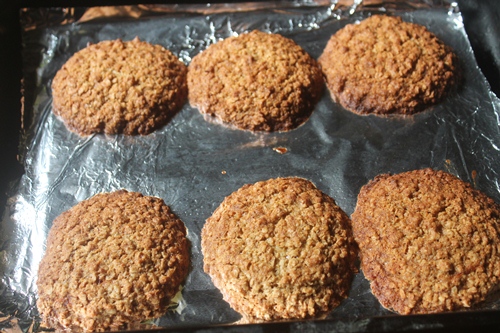 Pin
16)While the cookies are cooling, lets make the buttercream. I used white butter in this recipe. Check this link for buttercream recipe.
https://www.yummytummyaarthi.com/2011/09/vanilla-butter-cream-icing.html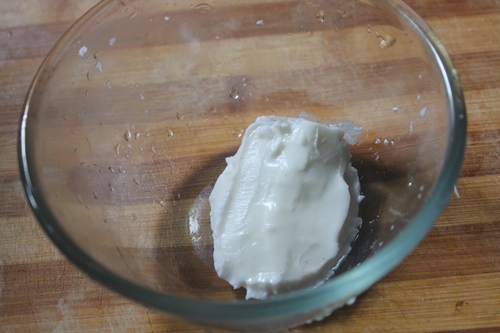 Pin
17)Add in half of the icing sugar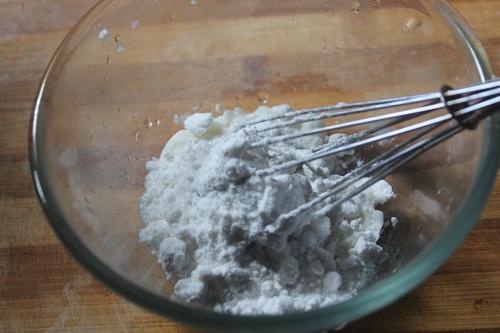 Pin
18)whisk well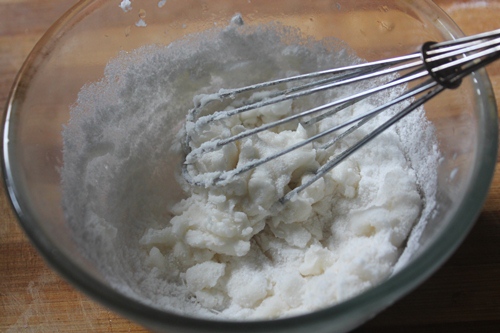 Pin
19)Add a drop of vanilla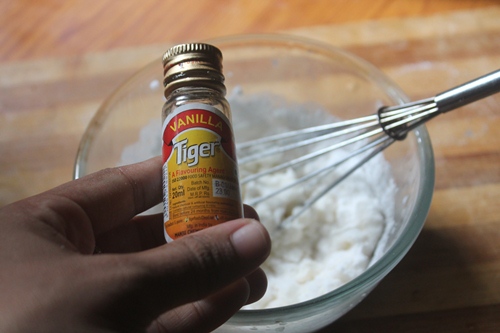 Pin
20)Add more icing sugar and whisk well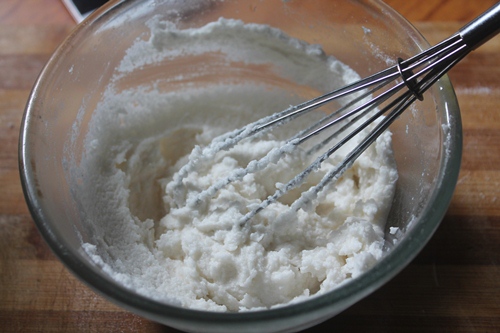 Pin
21)Now it is nice and creamy.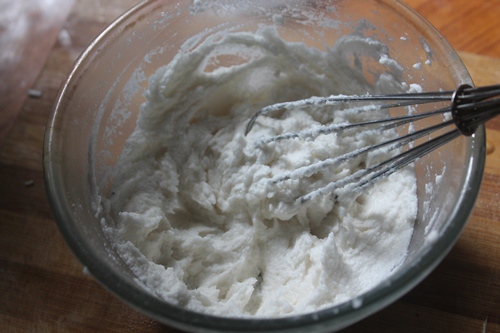 Pin
22)Take a cookies and cream for sandwiching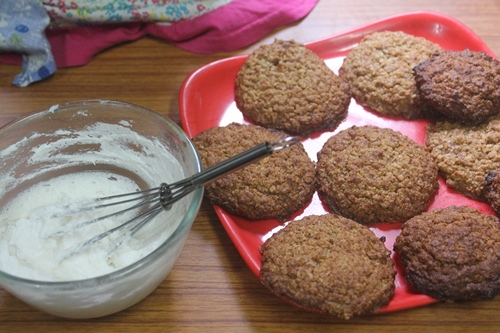 Pin
23)Take a cookie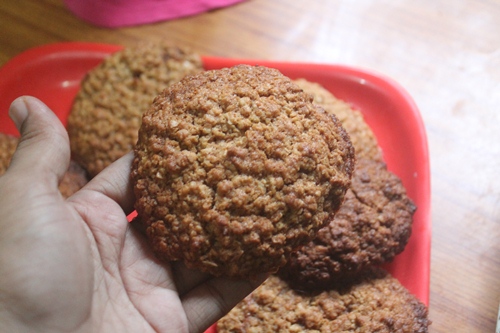 Pin
24)Spoon some buttercream on top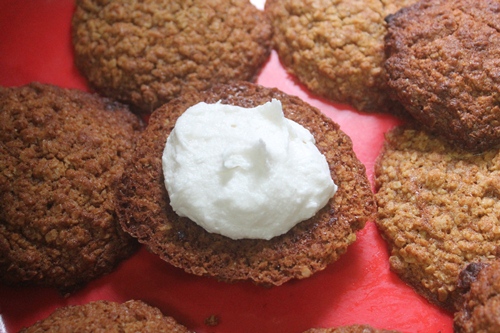 Pin
25)Sandwich with another cookie.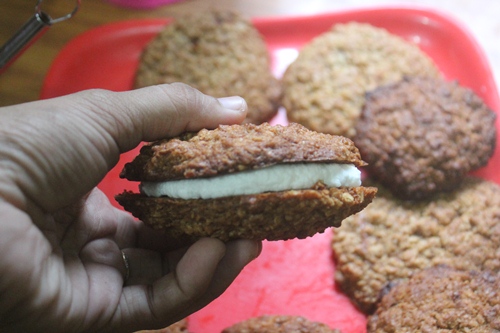 Pin
26)Done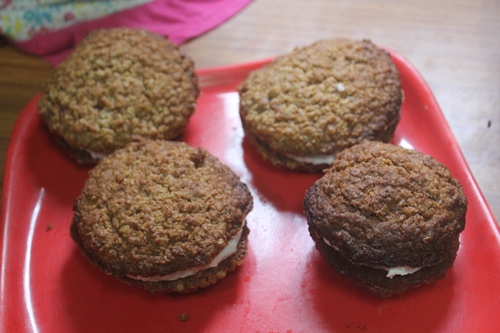 Pin
27)Serve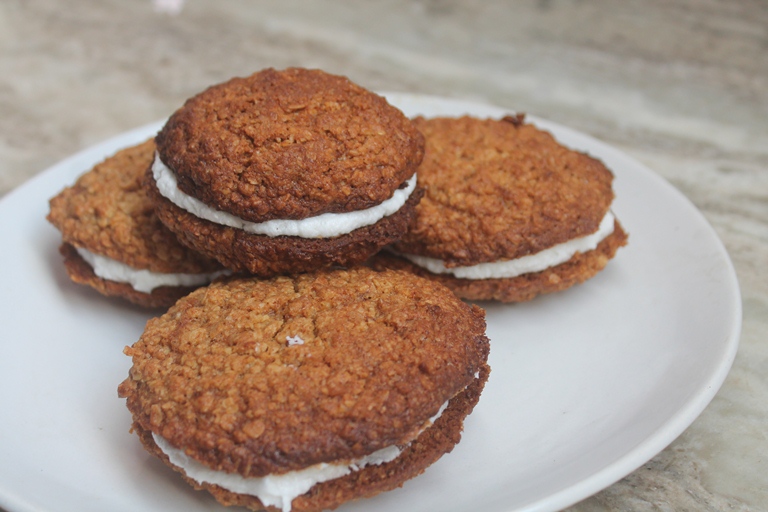 Pin