Neeragaram recipe with step by step pictures. Pazhaya Sadam or pazhayathu is a delicious dish which is highly nutritious. It is also known as ice biryani. Leftover Day Old Fermented Rice Porridge or Pazhaya Sadam, Pazhaya Kanji, Fermented Kanji, Neeragaram. Which ever way you call this, it is such a healthy recipe.
Uppum Puliyum - Side Dish for Pazhaya Sadam
This is our favorite side dish for neeragaram or pazhaya sadam. It is made with chillies, shallots and tamarind.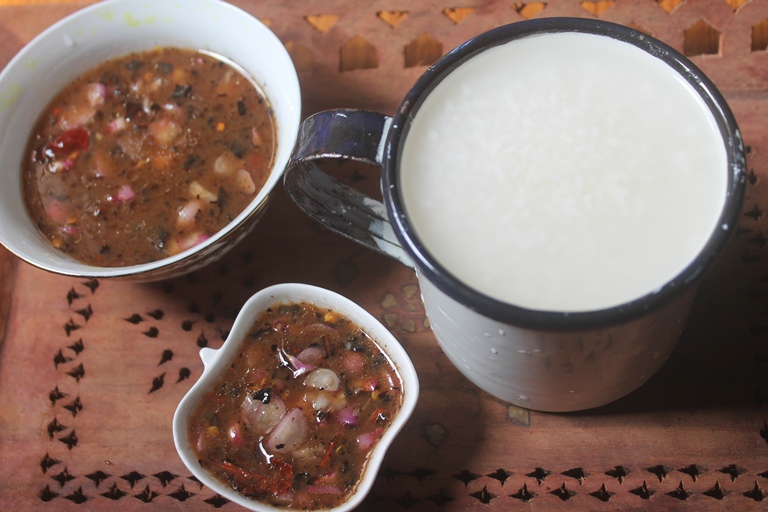 PinHealthy and very nutritious recipe made using leftover rice. This fermented rice porridge had with the tangy, spicy tamarind pachadi is amazing.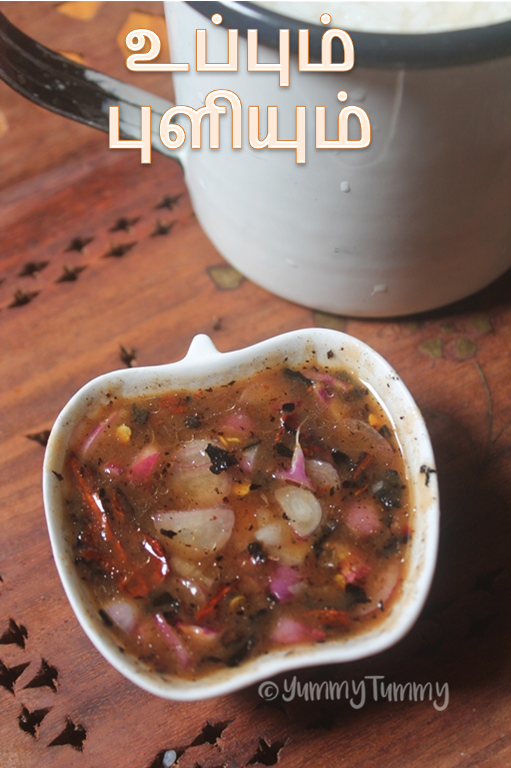 Pin
📖 Recipe
Pictorial:
1)Take tamarind in a bowl.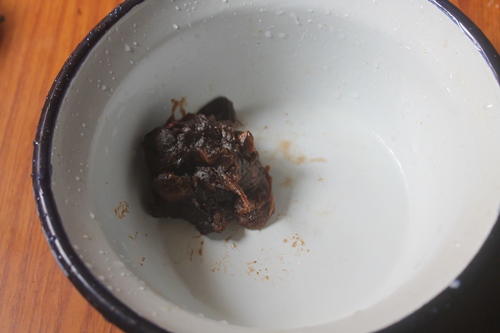 Pin
2)Add water and soak it for 10 mins. Squeeze and remove all the pulp.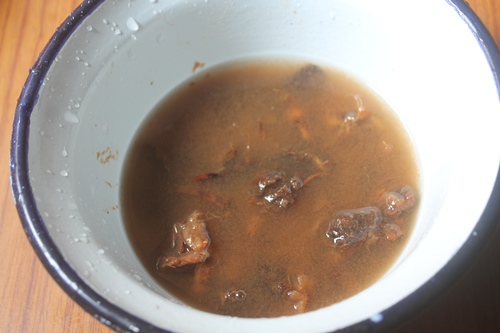 Pin
3)Strain it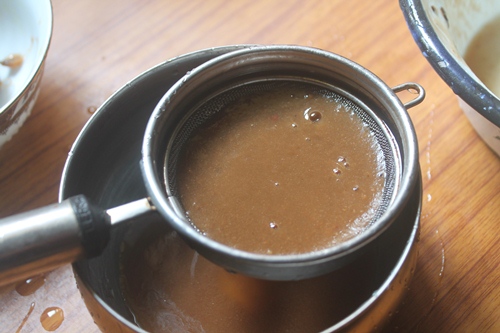 Pin
4)Take the tamarind pulp in a bowl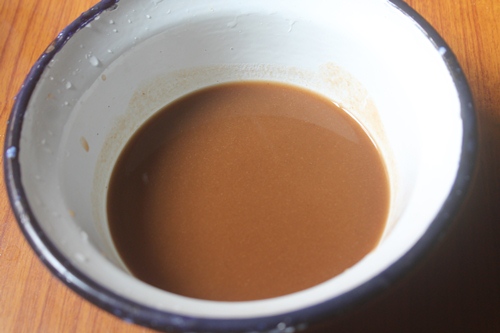 Pin
5)Add salt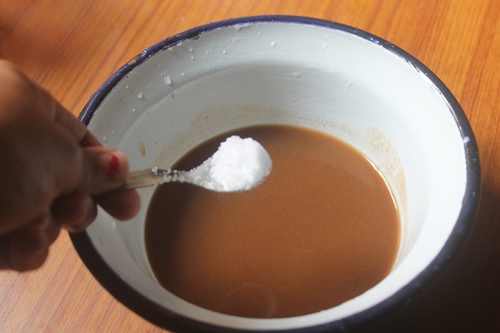 Pin
6)Add chopped sambar onions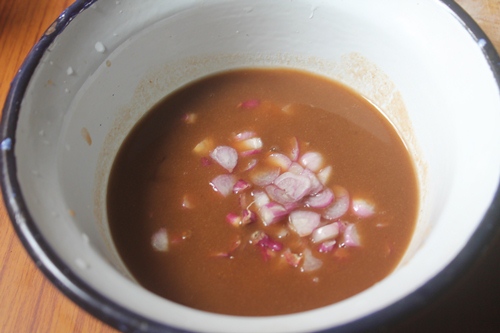 Pin
7)Take some red chillies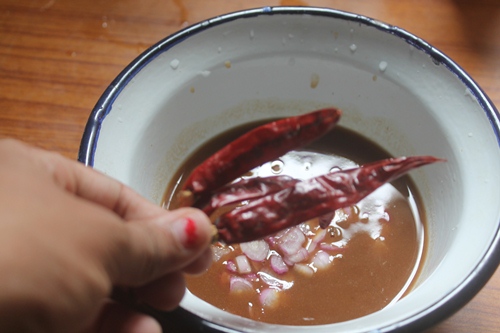 Pin
8)Toast till it is charred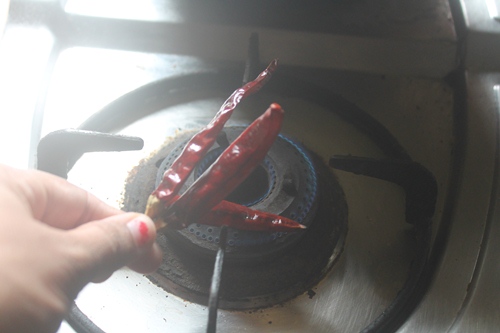 Pin
9)Take it in a chopping board and crush it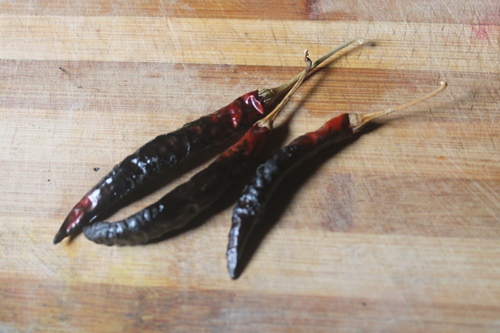 Pin
10) This adds so much flavour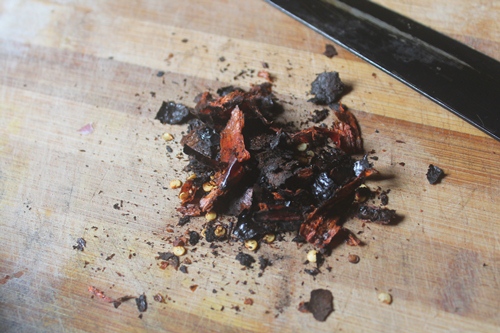 Pin
11)Add it in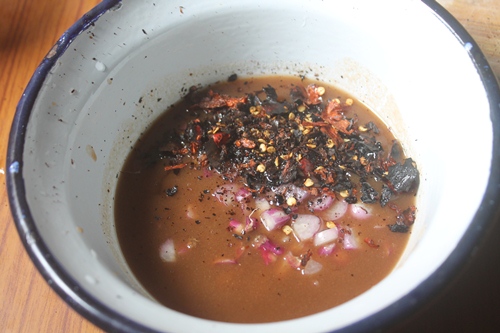 Pin
12)Mix well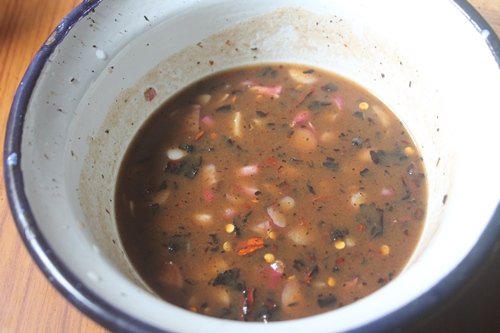 Pin
13)Add coconut oil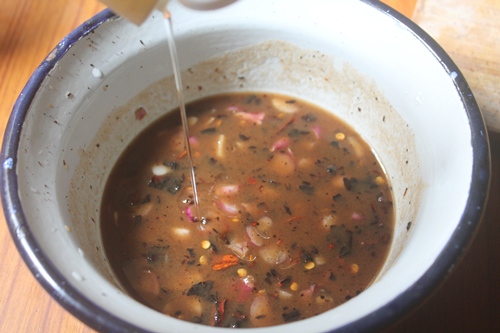 Pin
14)Mix well. Done.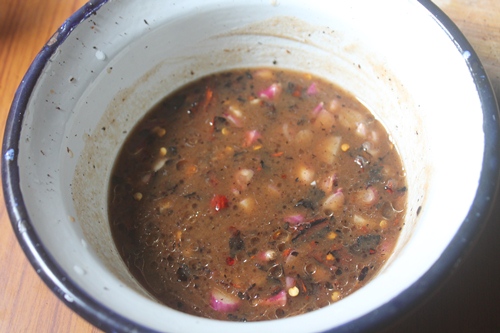 Pin
15)I soaked cooked rice in some water overnight.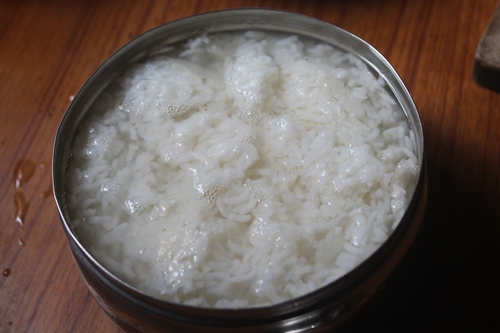 Pin
16)Next morning take it in a bowl.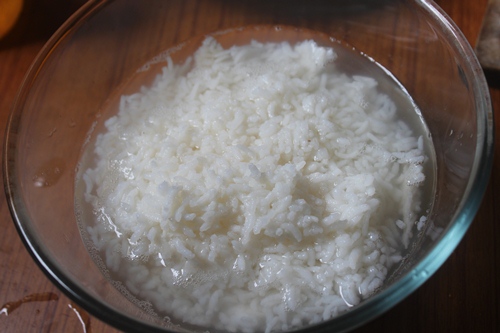 Pin
17)Add salt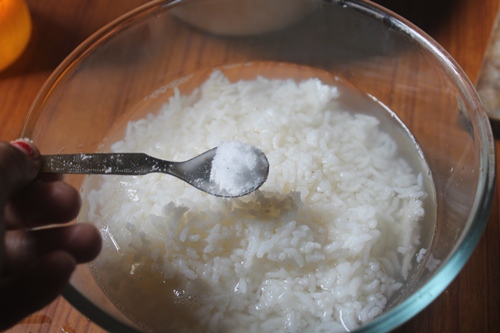 Pin
18)Mash well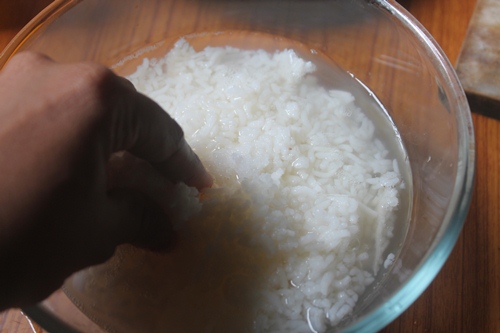 Pin
19)Done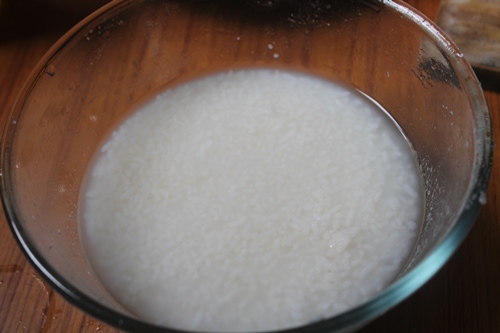 Pin
20)Serve with tamarind mix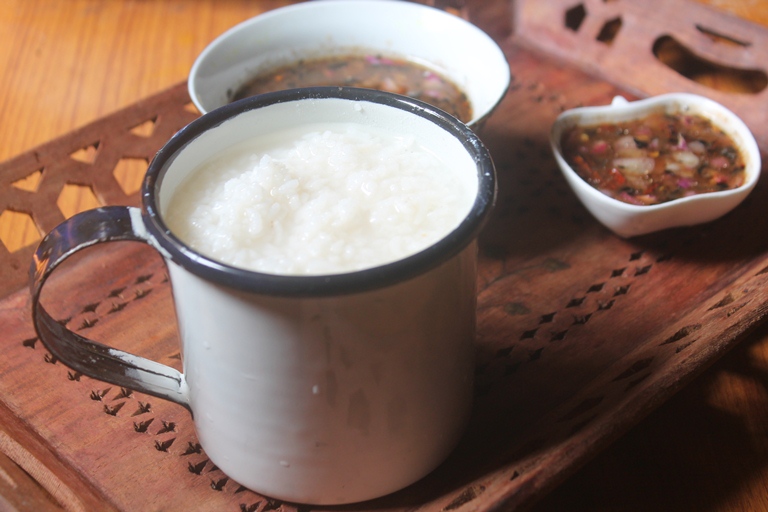 Pin