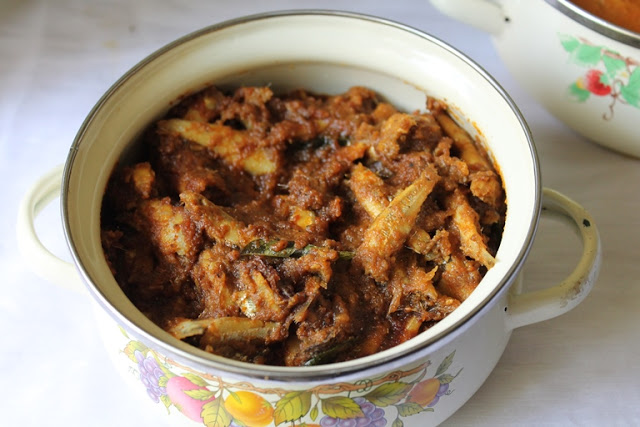 This is my hubby's all time favorite. This is such a wonderful recipe with a thick tangy masala coated all over the fish. You can make this in bulk and keep it in fridge and enjoy for a whole week. The orginal recipe says that we can store this in room temparature for 3 to 4 days. But i was scared to keep it out, so i pop this in fridge and use it accordingly.
If you are looking for more fish recipe, refer here. Also take a look at my nethili kulambu, nethili avial and nethili fry.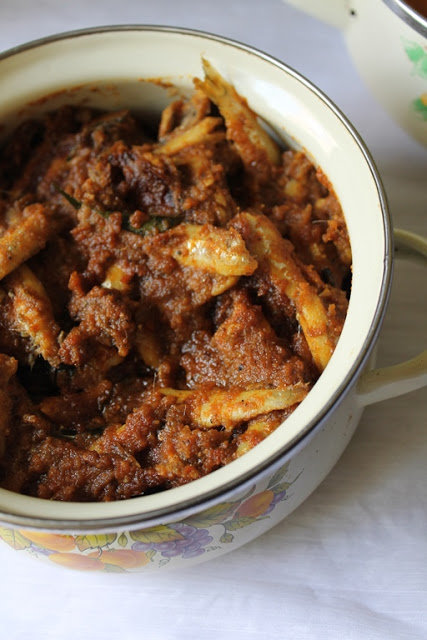 Preparation Time: 10 mins
Cooking Time : 40 to 45 mins
Serves : 4 to 5
Recipe Source: Chef Jacob


Ingredients:
Anchovies / Nethili Meen – 300 grams
Oil – 1/4 cup + 1/4 cup
Fenugreek Seeds / Methi / Vendayam – 1 tsp
Garlic – 2 sliced thinly
Chilli Powder – 2 tsp
Coriander Powder / Malli Podi – 1 tblspn
Turmeric Powder / Manjal Podi – 1 tsp
Salt to taste
Tamarind Pulp – 4 tblspn or to taste
Curry Leaves – a small handful


For Grinding:
Shallots / Sambar Onion – 20 peeled
Tomatoes – 2 large chopped
Garlic – 10 cloves
Whole Pepper – 1 tsp
Green Chilli – 2
Method:
Take all the ingredients in a blender and make it into a fine paste. Set aside till use.
Heat oil in a heavy bottom pan. Add in 1/4 cup of oil and add in fenugreek seeds and sliced garlic. Let it sizzle for a min.
Add in the pureed masala and mix well. Cook it for couple of mins.
Add in salt and all spice powders, mix them well.
Cover and cook till oil separates.
Now add in the tamarind pulp and mix well. Cook till the mix is thick and looks like a masala.
Add in anchovies fish and mix well. Cover and cook for 5 to 8 mins till the fish is tender and cooked.
Now drizzle in the remaining oil all around the sides of the pan and swirl the pan to coat the oil on all sides. Cook this for 5 to 8 mins
Throw in a handful of curry leaves and swirl the pan. Keep the flame on low and cook it for few mins. Don't stir the masala at this point, if you stir it, the fish will break. So always swirl the pan.
Cook all this till oil separates and the mix is thick.
Serve with rice.


Notes:
1)Once the fish is added and cooked, dont stir the fish with spoon. Always swirl the pan. I strongly advice you to use a nonstick pan with plastic handles.
2)Cook this till oil separates and floats on top.
3)This dish will keep well for 4 to 5 days. I keep this in a air tight container in fridge and take small amount as needed and reheat it while serving.



Pictorial: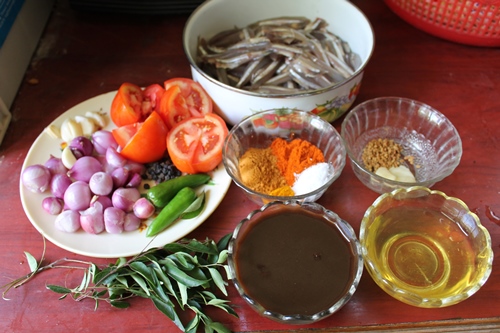 Take all your ingredients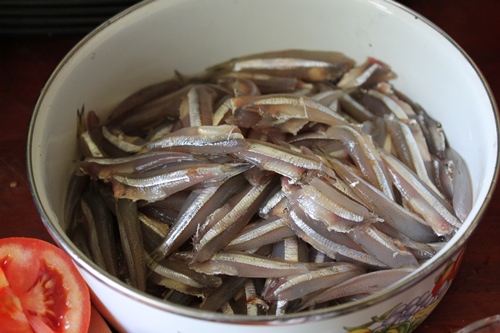 Clean anchovies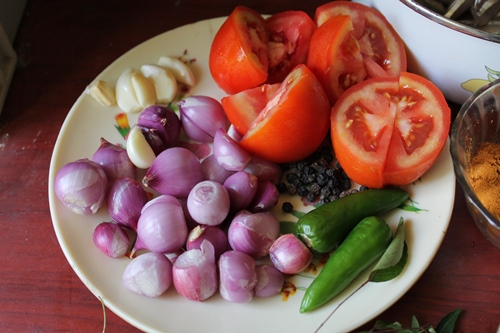 All your grinding ingredients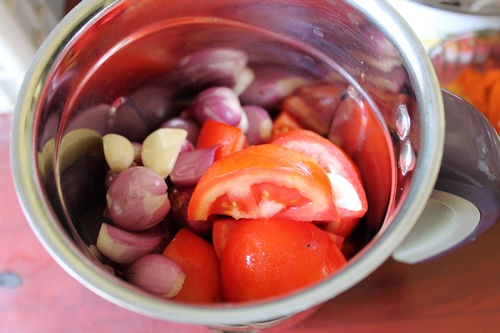 Take them in a blender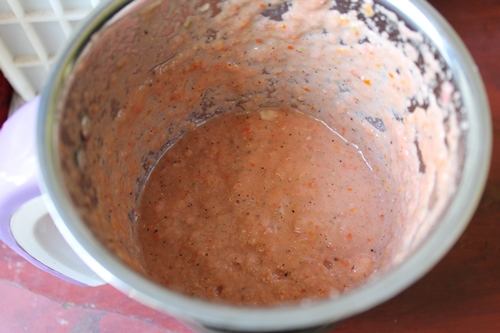 Puree them finely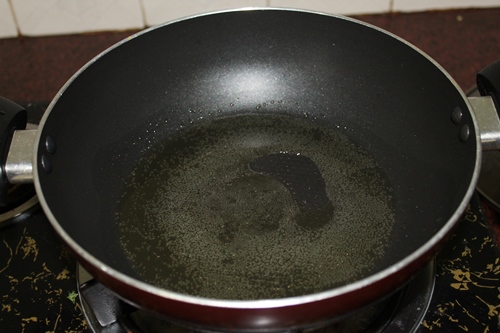 Heat oil in a kadai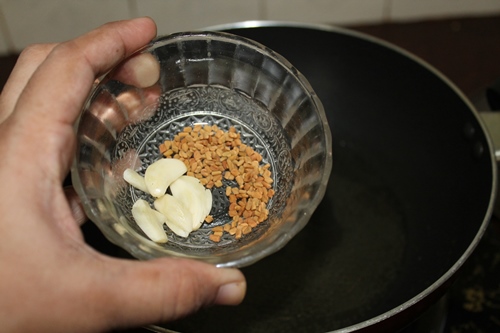 Add garlic and fenugreek seeds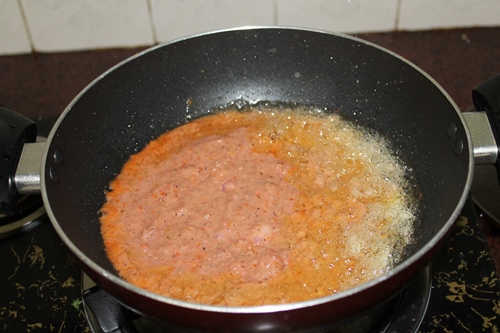 Add the pureed masala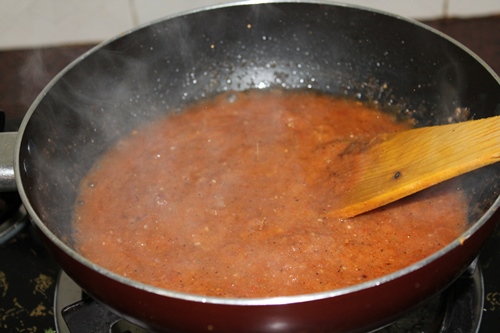 Cook them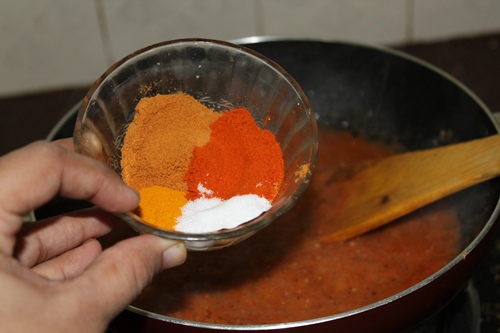 Add salt, turmeric, chilli and coriander powder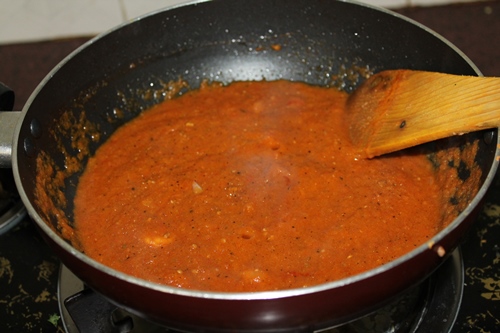 Mix well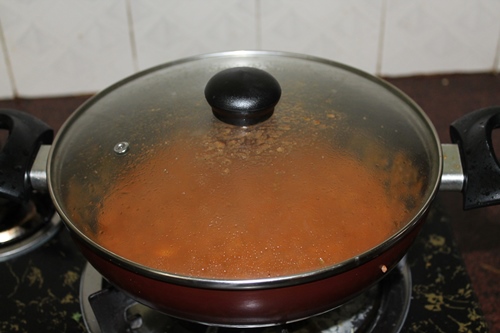 Cover and cook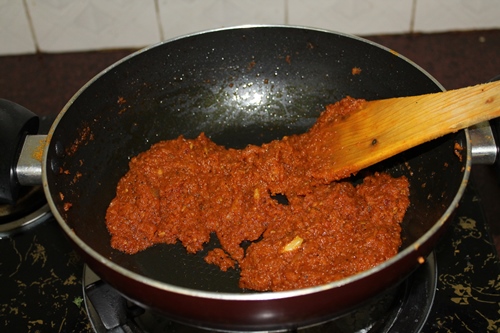 Cook till oil separates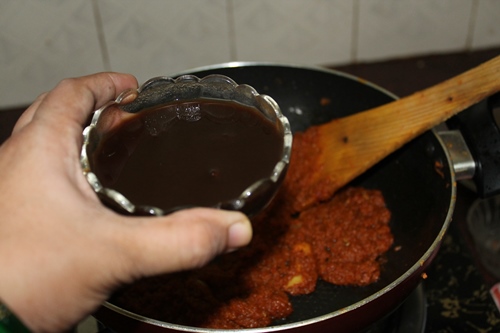 Add in tamarind pulp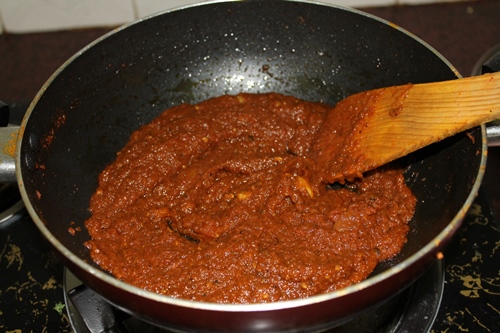 Mix well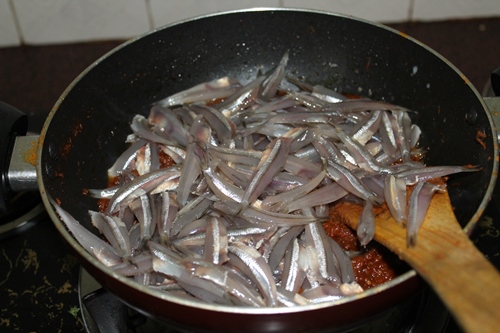 Add in cleaned anchovies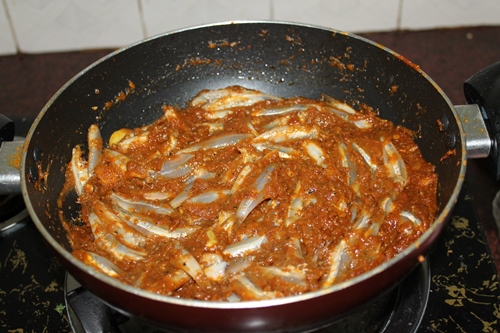 Mix well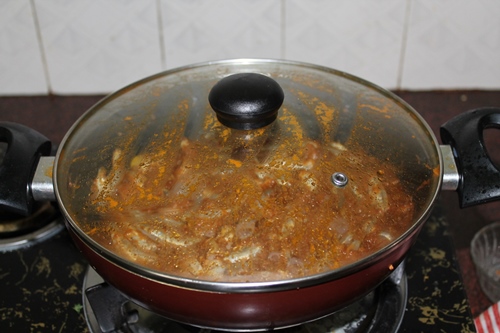 Cover and cook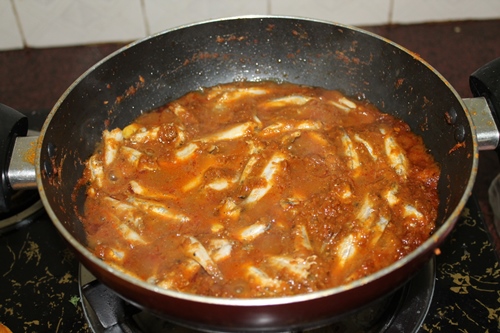 Cook till the dish is done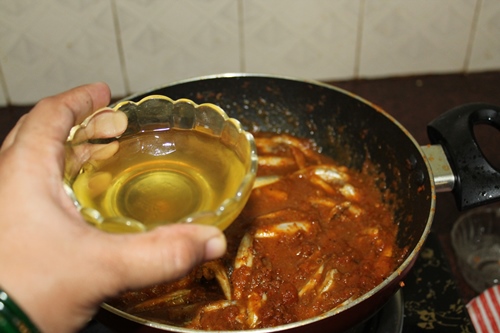 Add some more oil all around the sides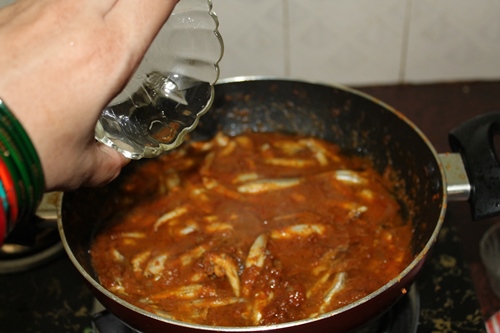 Just pour them in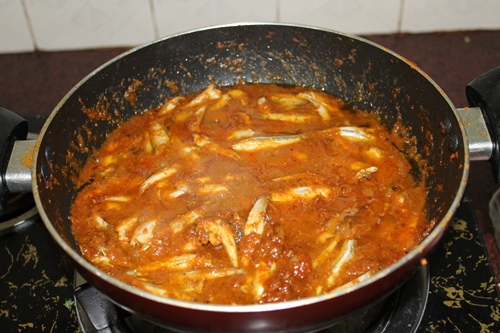 Cook again for few more mins, dont stir just swirl the pan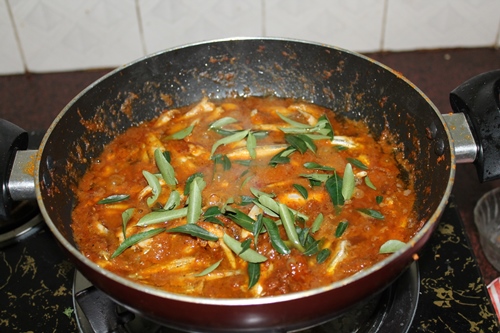 Throw in some curry leaves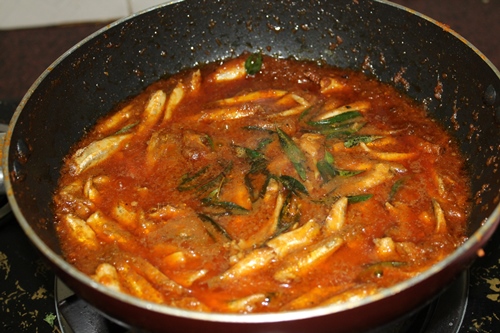 Swirl the pan, dont mix, if you mix the fish will break off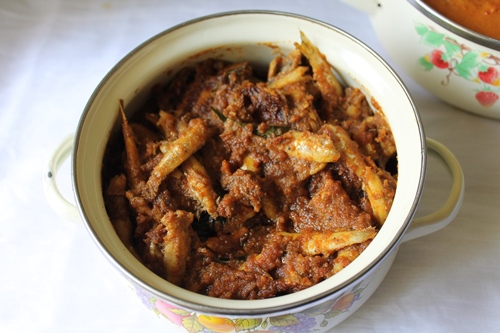 Serve
Technorati Tags:
nethili meen thokku,
fish recipes,
nethili fish thokku,
anchovies thokku,
fish thokku,
fish thokku recipes,
anchovies recipes,
fish thokku recipes,
I am Aarthi, a happy homemaker, mom of two beautiful girls, married to my high school sweet heart. My goal is to teach people that cooking can be way more easier and joyful than they think. Yummy Tummy features recipes all over the world with step wise pictures which surely shows the ease of cooking.