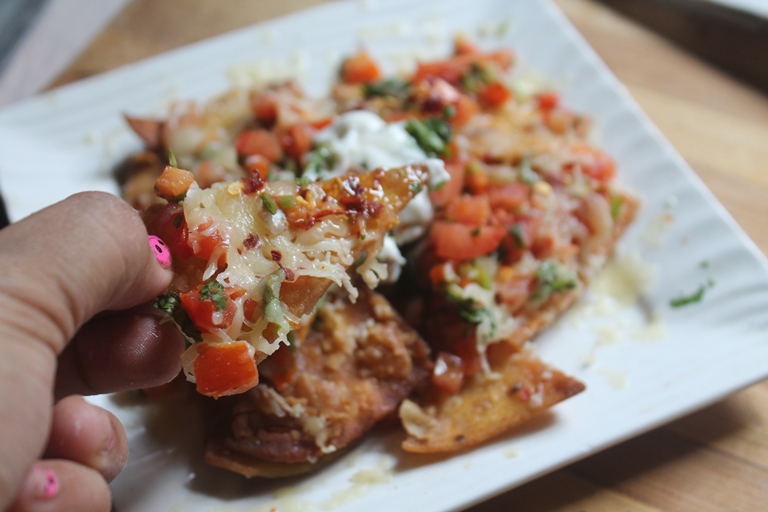 Pin
Nachos Recipe with step by step pictures
Nachos is a delicious snack for get together. It taste so yummy for parties. The molten cheese over top of crispy chips is yummy, along with salsa, it is so yum.
Similar Recipes,
Mexican Breakfast Burrito
Mexican Scrambled Eggs
Mexican Rice
Veg Fajitas
Mexican Salsa
Mexican Refried Beans
Homemade Flour Tortilla
Tres Leches Cake
Veg Quesadilla
Guacamole
Scrambled Egg Quesadilla
Veg Quesadilla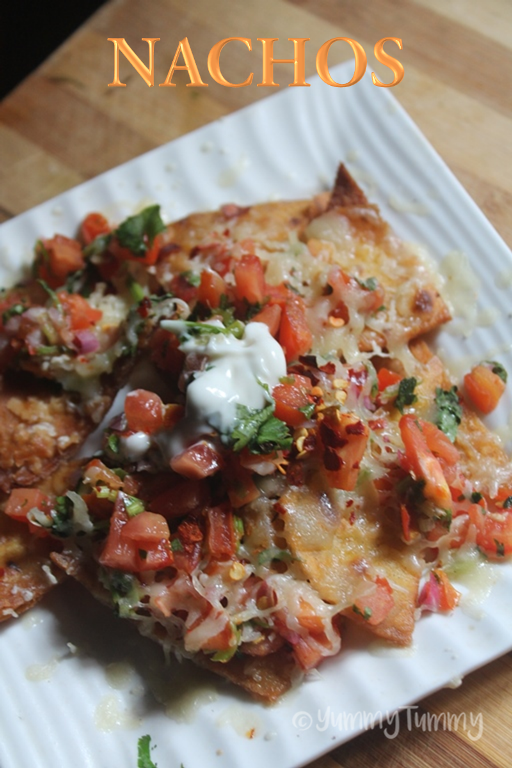 Pin
Hope you will give this a try and let me know how it turns out for you.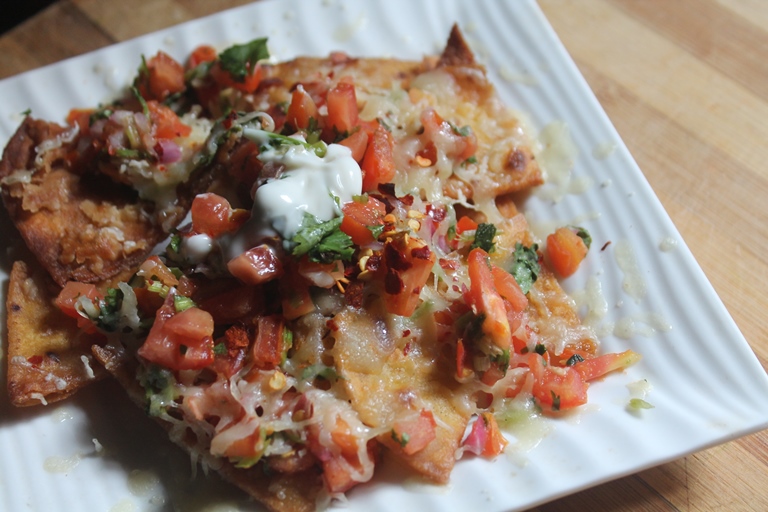 Pin
Nachos Recipe
Delicious yummy mexican nachos recipe, taste yummy and it is perfect for any get together
Ingredients
Tortilla Chips - as needed

Salsa as needed

Coriander leaves as needed

Chilli Flakes as needed

Shredded cheese as needed

Sour cream for topping
Instructions
Take a microwave safe plate, top wth chips, cheese, salsa, chilli flakes and more chips, salsa and cheese.

Pop it in microwave for a min.

Top with sour cream and serve
Pictorial:
1)Take a microwave safe plate and pile some tortilla chips on it. (Recipe here)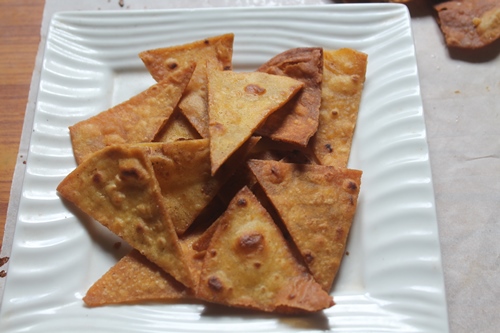 Pin
2)Spoon some salsa on top, recipe here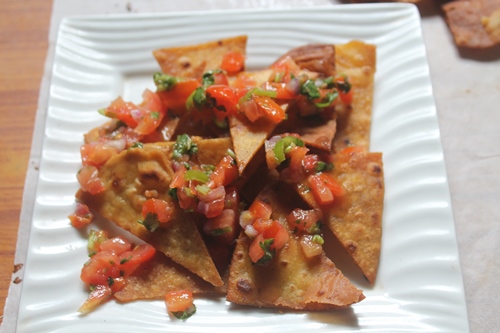 Pin
3)Top with coriander leaves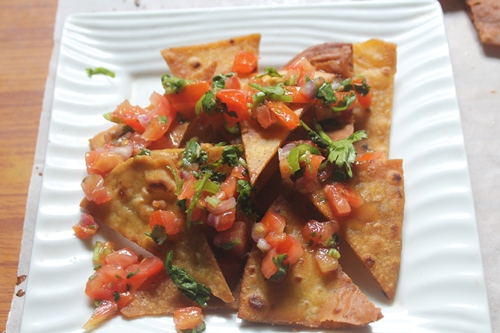 Pin4)Top with shredded cheese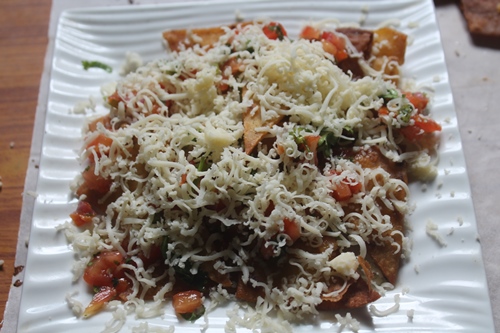 Pin
5)Top with more salsa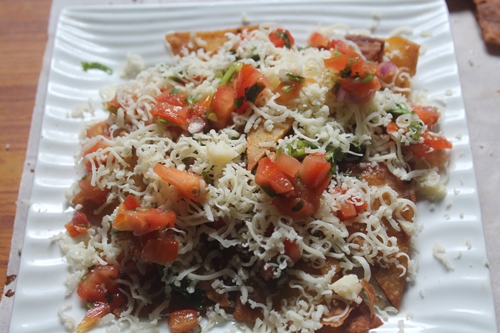 Pin
6)Sprinkle with chilli flakes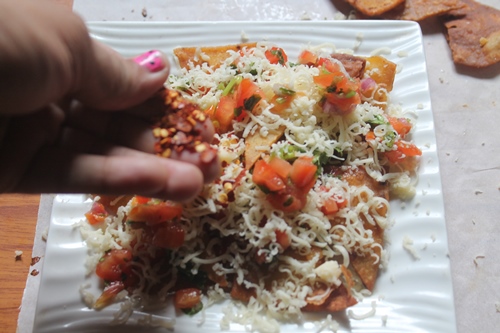 Pin
7)Ready to bake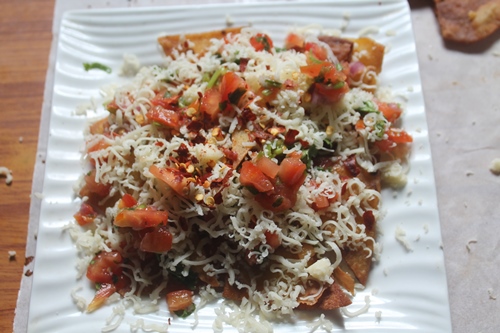 Pin
8)Pop it in microwave for 1 min.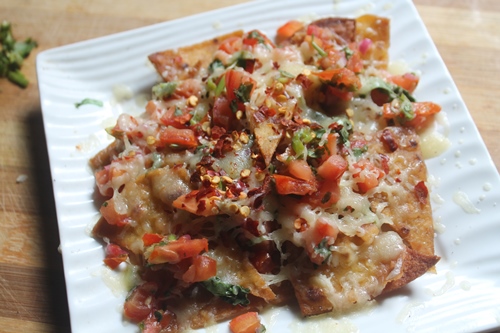 Pin
9)Top with sour cream. serve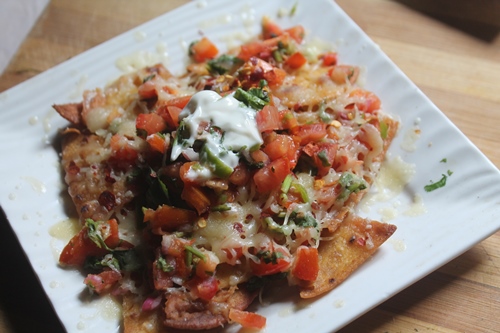 Pin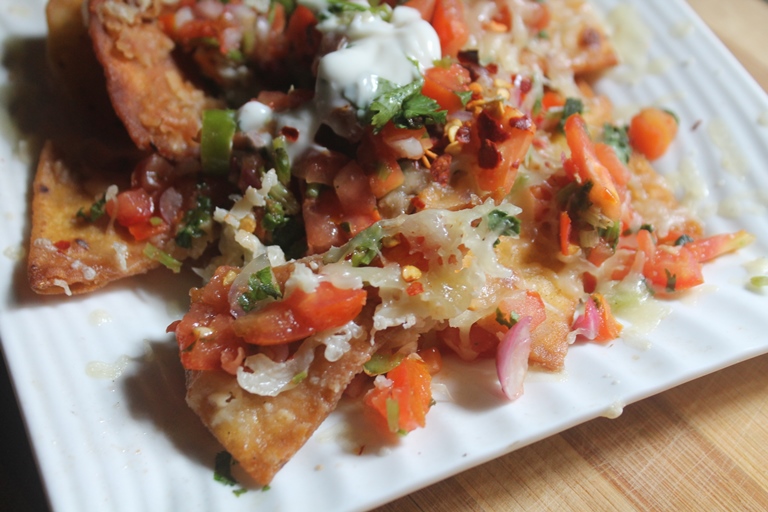 Pin