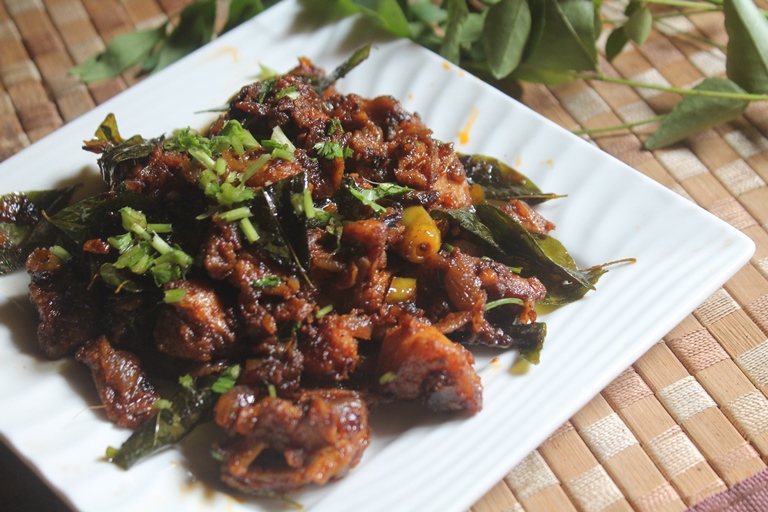 Pin
Pichu Potta Kozhi Varuval Recipe - Shredded Chicken Fry Recipe with step wise pictures.
I have shared a version of kothu kozhi in this blog, this is another version and it is more delicious and very easy to make as well. You can use any chicken in this, if you have fried chicken which is leftover, you can use that. You can also add boiled chicken.
Hope you will give this a try and let me know how it turns out for you.
Andhra Chicken Curry
Chicken Salna
Easy Chicken Curry
Traditional Chicken Curry
No Coconut Chicken Curry
Roasted Chicken Curry
Chettinad Chicken Curry
Chicken Masala
Aloo Chicken Curry
Andhra Butter Chicken Curry
and Many More..
https://www.yummytummyaarthi.com/2013/06/kothu-kozhi-kothu-chicken-kari-spicy.html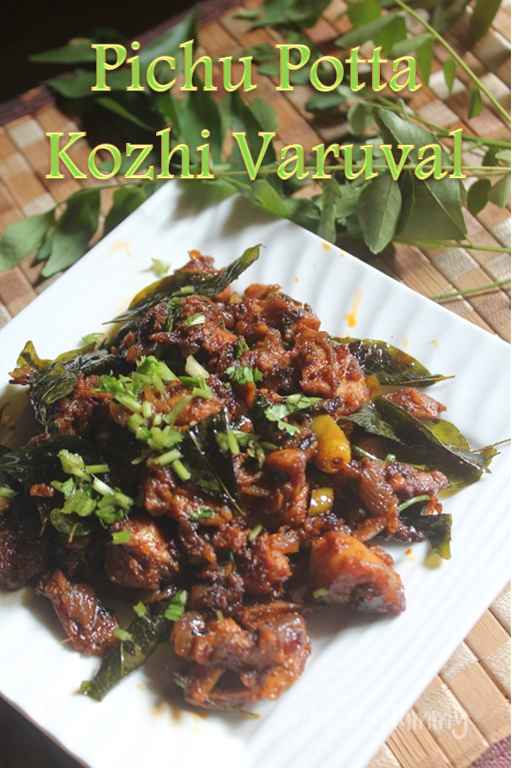 Pin
Pichu Potta Kozhi Varuval Recipe - Shredded Chicken Fry Recipe
Spicy chicken dish which taste so authentic and yummy. The chicken is spicy and delicious. Taste amazing with roti or rice.
Ingredients
Chicken - 500 grams

Turmeric Powder - 1 tsp

Coconut Oil - 1 tblsp

Onion - 1 large chopped finely

Green Chillies - 2 chopped finely

Curry leaves - a sprig

Ginger Garlic Paste - 1 tblsp

Chilli Powder - 1 tsp

Garam Masala Powder - 1 tsp

Pepper powder - 1 tsp

Salt to taste

Coriander Leaves a handful
Instructions
Take chicken, salt, turmeric powder in a pressure cooker, cover and cook for 4 to 5 whistle. Let the steam go all by itself. Open the cooker and drain the chicken, shred the chicken from the bones and set aside.

Heat oil in a pan, add onions, chillies and curry leaves. Saute for a min.

Add in ginger garlic paste and mix well.

Add in spice powders except pepper powder and salt and mix well.

Add in chicken and toss well.

Add in pepper powder and coriander leaves and mix well.

Serve.
Pictorial:
1)Take chicken, salt, turmeric in a pressure cooker, add very little water and pressure cook for 4 to 5 whistle. Simmer the flame for 5 mins and turn off the stove. Let the steam go all by itself. Open the cooker and drain the chicken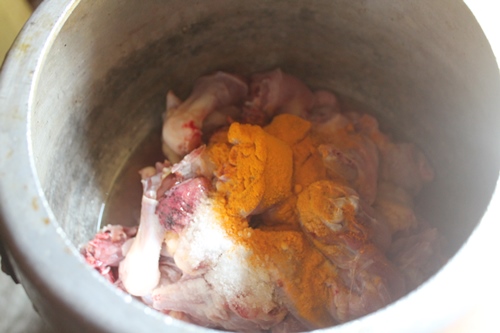 Pin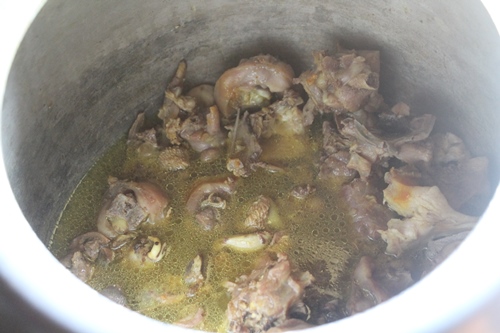 Pin
2)Shred the chicken from the bones and set aside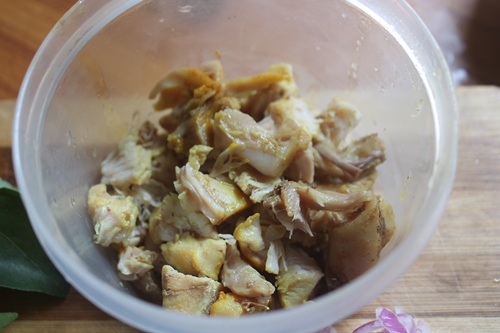 Pin
3)Prepare your other ingredients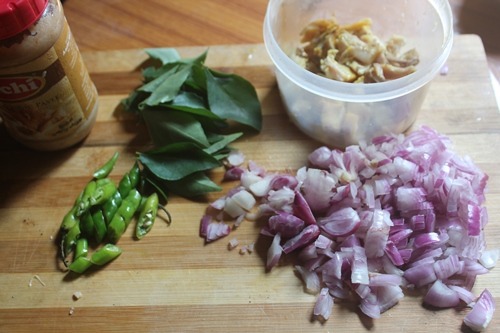 Pin
4)Heat coconut oil in a kadai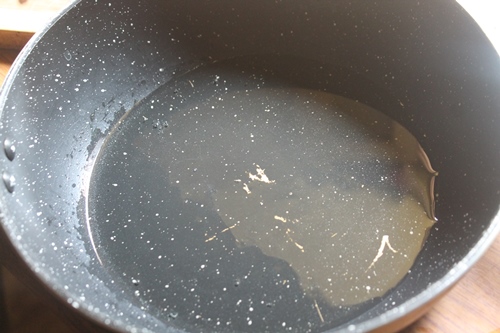 Pin
5)Add in onions, green chillies and curry leaves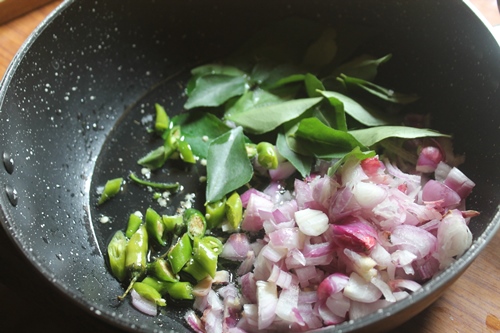 Pin
6)Saute this till lightly golden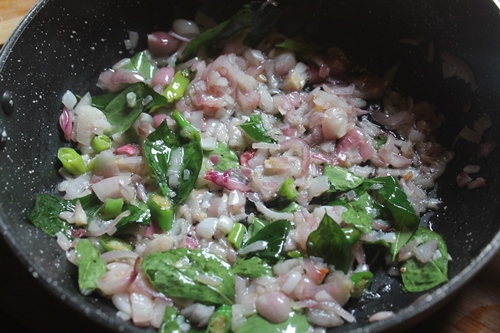 Pin
7)Now add in ginger garlic paste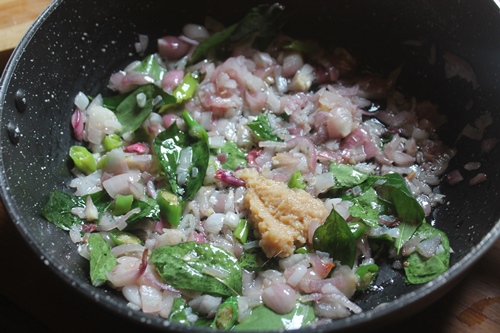 Pin
8)mix well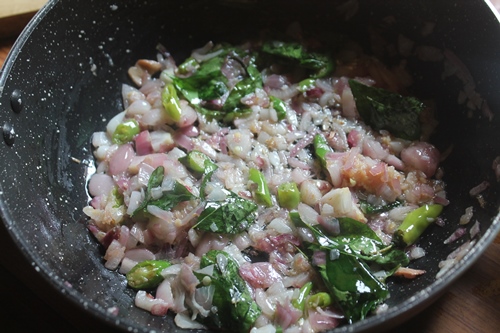 Pin
9)Add salt, chilli powder and garam masala powder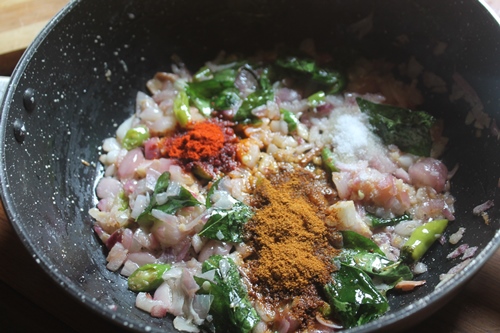 Pin
10)Mix well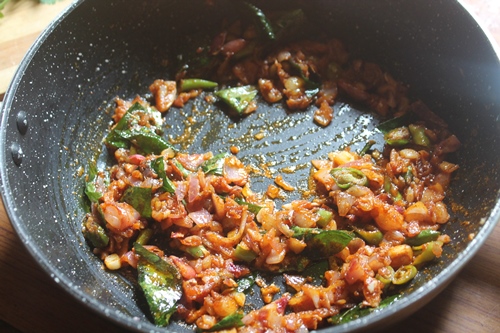 Pin
11)Add in the cooked chicken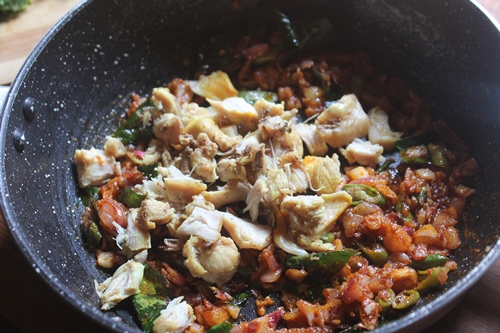 Pin
12)Toss well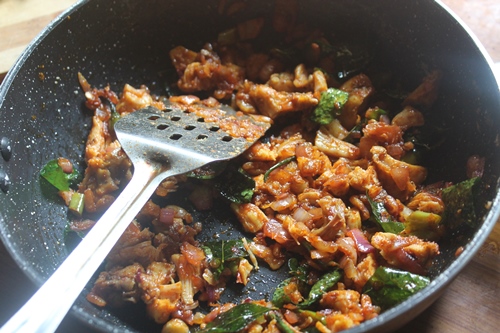 Pin
13)Fry that for few mins so it gets nice and little crispy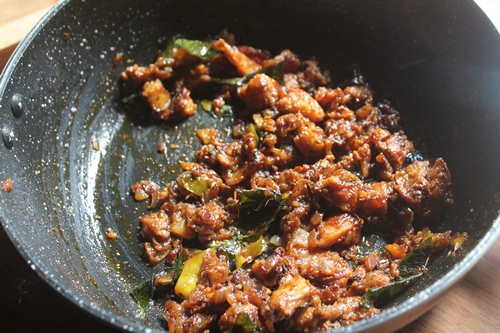 Pin
14)Add in pepper powder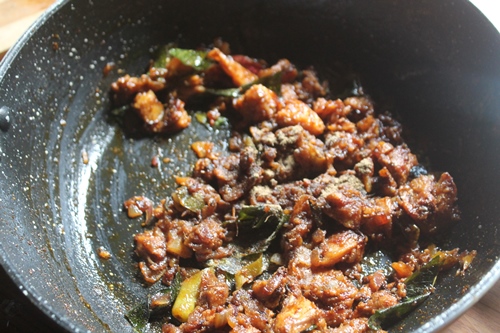 Pin
15)Add in coriander leaves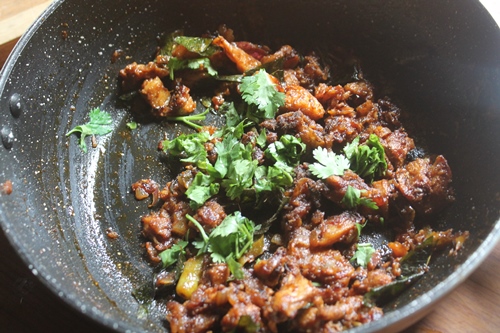 Pin
16)Serve
Pin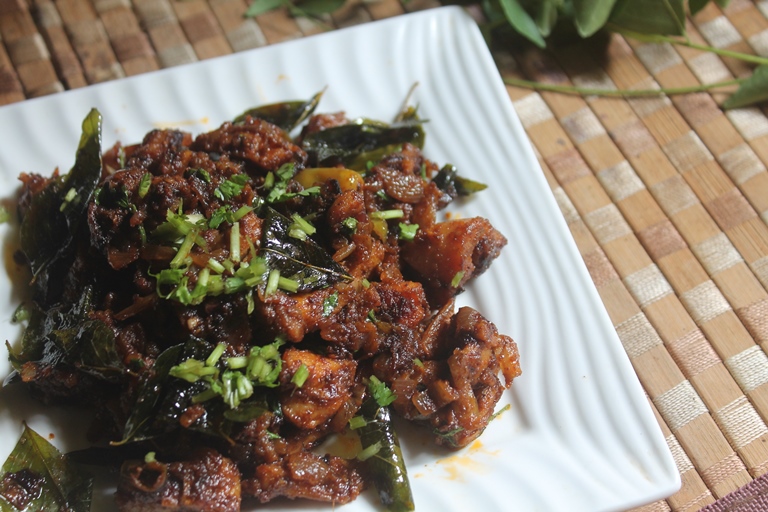 Pin