Seppankizhangu roast with step by step pictures. Easy taro root fry taste delicious with rice and sambar rice.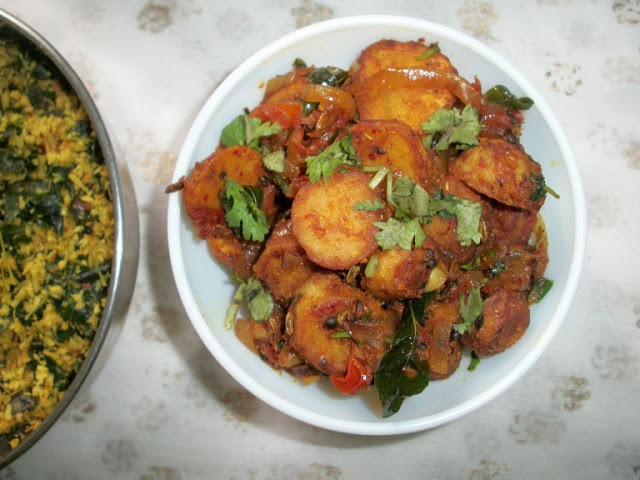 Pin
Tara Root is one of my favorite vegetable but I don't know why I haven't  posted any recipe here. These tara root has an awesome taste packed it and it is gets its best taste when it is fried in oil and tossed with some spices.
Amma adds this to pulikulambu too and it taste awesome along with some rice..I will post that recipe soon. I made this couple of weeks before along with murungai keerai thoran and brinjal pulikulambu. And it was the best meal I have ever tasted.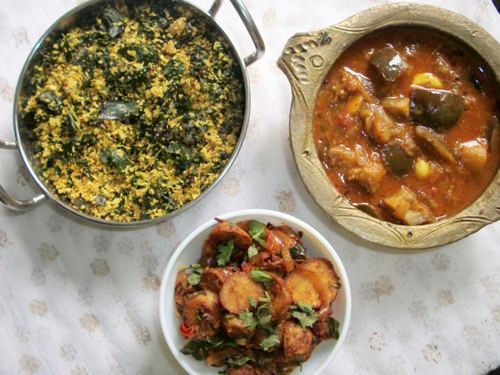 Pin
How to Make Arbi Roast
Heat oil for deep frying and add the cut up pieces and fry till light golden. Remove and drain in  a kitchen paper.
Heat oil in a pan and add mustard and fennel seeds. Add onions and curry leaves in it. Season with some salt and mix well.Cook untill it is light golden.
Add in tomatoes and mix well. Cook for 5 mins till it gets mushy.
Add chilli, coriander, turmeric and garam masala powders  in and mix well.
Add the fried colocasia and mix well. Garnish with cilantro and mix well.
Serve hot with rice.
1)Take all your ingredients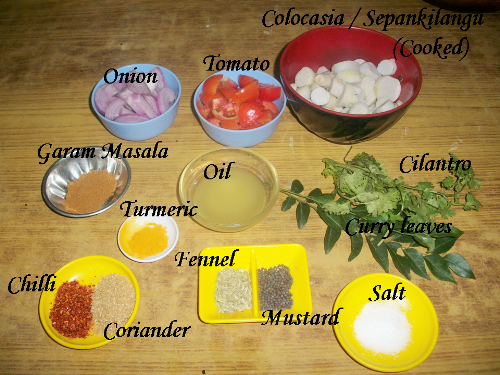 Pin
2) Slice the arbi into rounds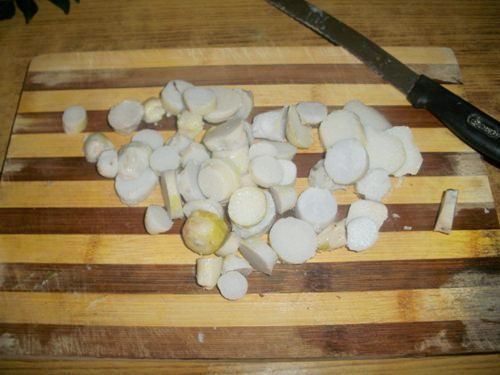 Pin
3)Heat oil for deep frying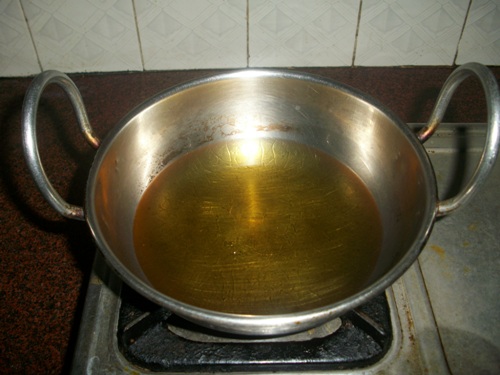 Pin
4)Add arbi in and fry till crispy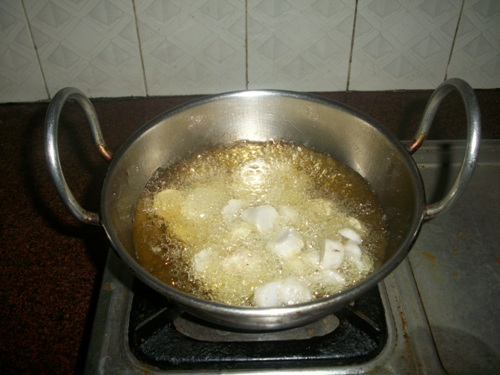 Pin
5)Drain and set aside.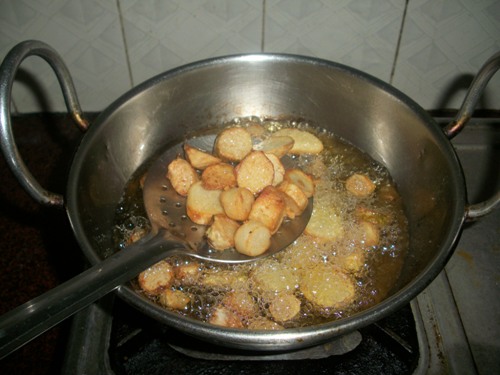 Pin
6)Heat oil in a pan.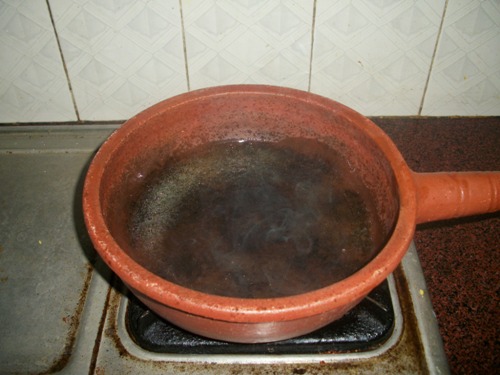 Pin
7)Add in mustard and urad dal.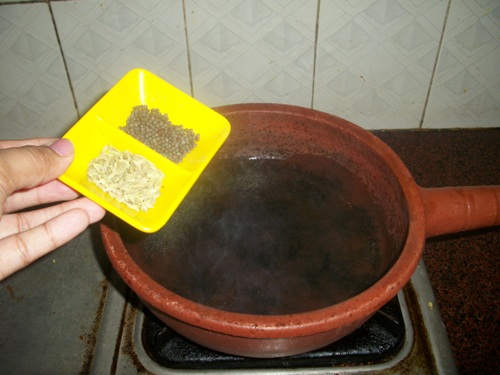 Pin
8)Add onions.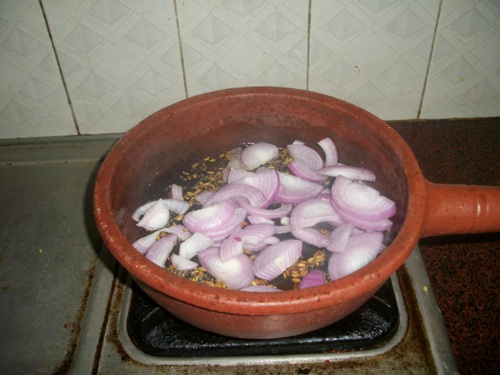 Pin
9)Add curry leaves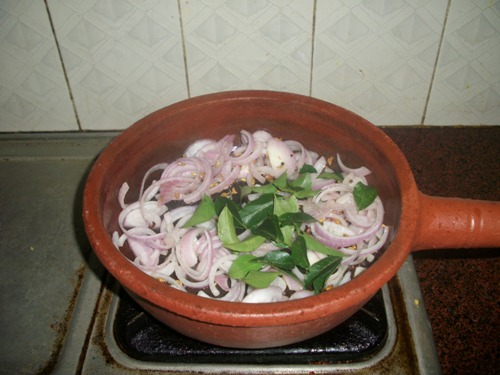 Pin
10)Season with little salt.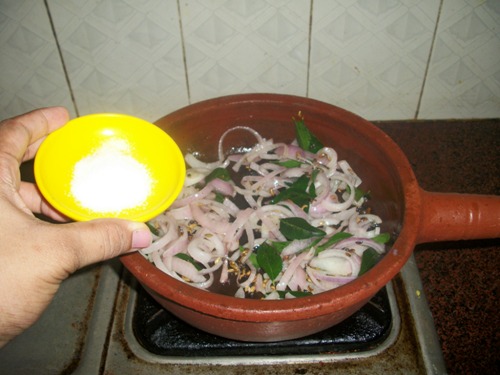 Pin
11)Mix well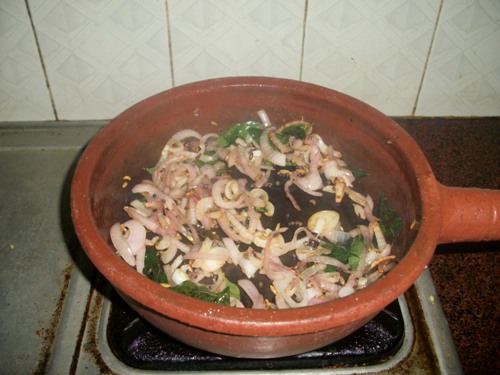 Pin
12)Add in tomatoes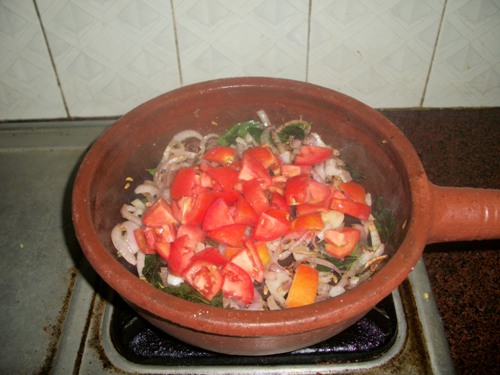 Pin
13)Add in turmeric powder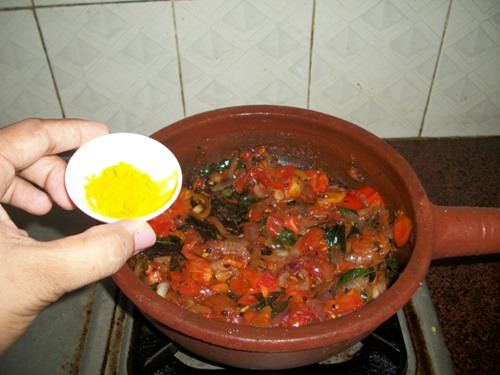 Pin
14)Add in chilli and coriander powder.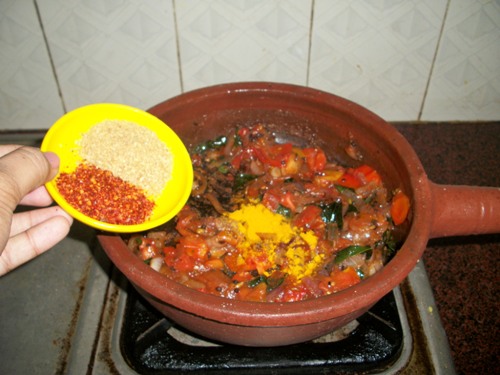 Pin
15)Add garam masala powder.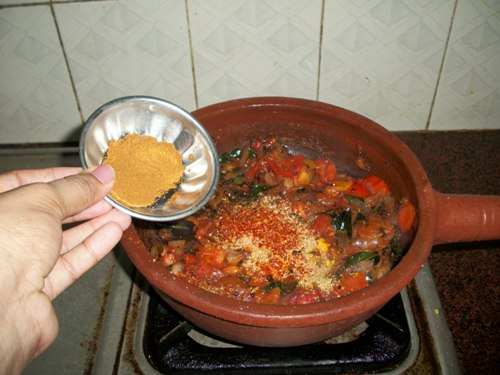 Pin
16)MIx well.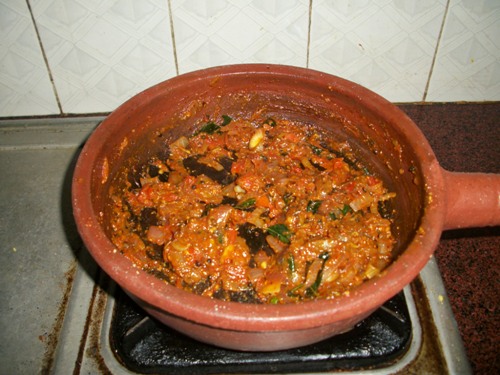 Pin
17)Add in the fried arbi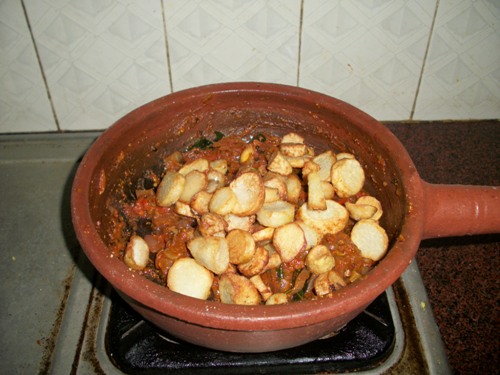 Pin
18)Mix well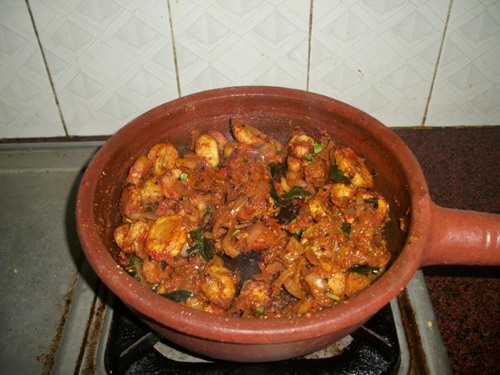 Pin
19)Add coriander leaves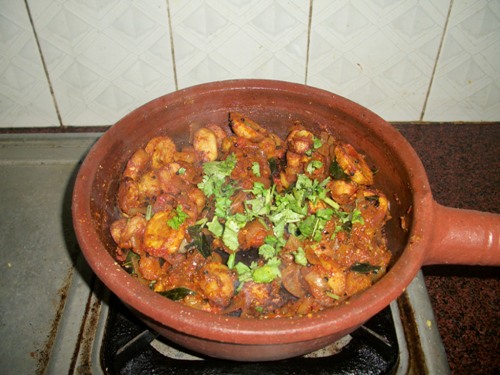 Pin
20)Serve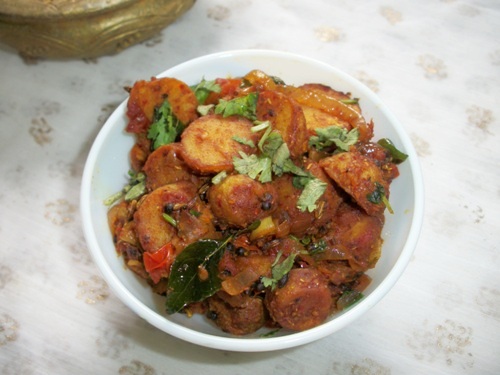 Pin
📖 Recipe Card