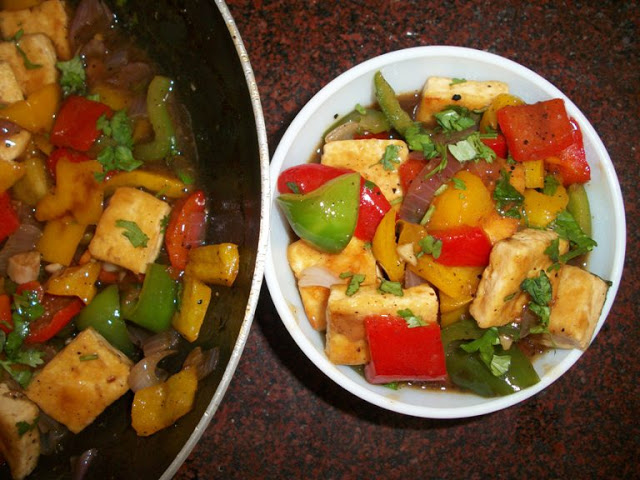 Sweet and Sour Tofu
A Chinese vegetarian dish that goes extremely well with steamed rice…I served this with Garlic rice and Babycorn masala(will post recipe soon).This dish is so healthy because you all know that Tofu is packed full of protein..
Tofu-1 packet cubed
Capsicum(Red,Green,Yellow)-1 each cubed
Onion-1 cubed
Garlic-5 cloves chopped
Pineapple juice-1 cup
Soya sauce-1 tblspn
Vinegar-1 tblspn
Sugar-1 tblspn
Salt to taste
Pepper-1 tblspn
Coriander leaves-for garnishing
Cornstarch slurry-2 tblspn (1 tblspn cornflour mixed with 2 tblspn water)
Oil-3 tblspn
Method:
Take 1 tblspn oil in a frying pan and fry the tofu pieces till golden.Remove this and set this aside.
In a kadai add 1 tblspn of oil and fry garlic.Add in soya sauce,vinegar,pineapple juice,salt,sugar,pepper and mix well.Let this boil for 3 min.Add in cornstarch slurry and mix till thickens.
In a frying pan add 1 tblspn of oil and sauté onions and capsicum for 4 min…Season with salt,pepper and mix well.
Add this vegetable mixture and fried tofu in the thickened sauce and let this boil for 5 min.
Serve hot with rice…
Pictorial: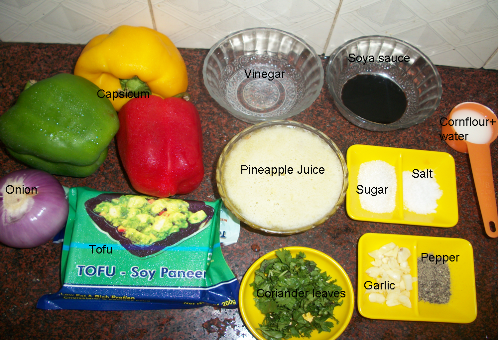 Grab your stuffs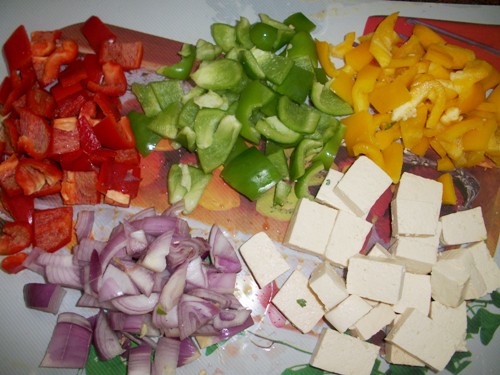 Chop up…

Fry tofu till golden

Saute veggies with salt and pepper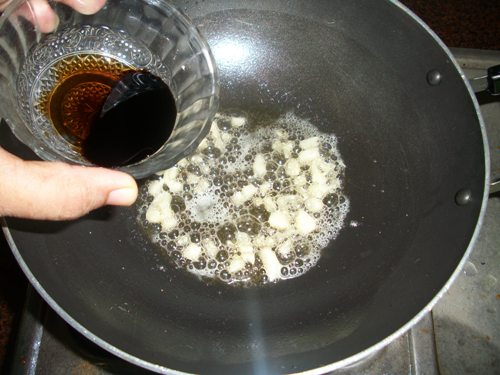 Saute garlic and add in soya sauce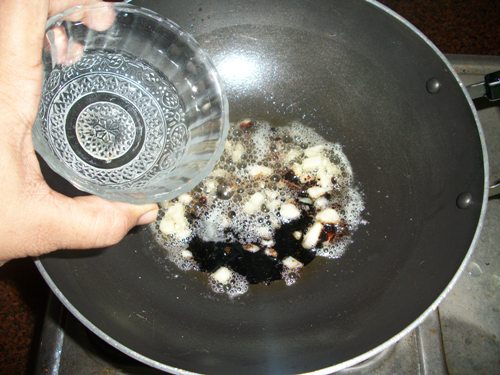 Add in vinegar..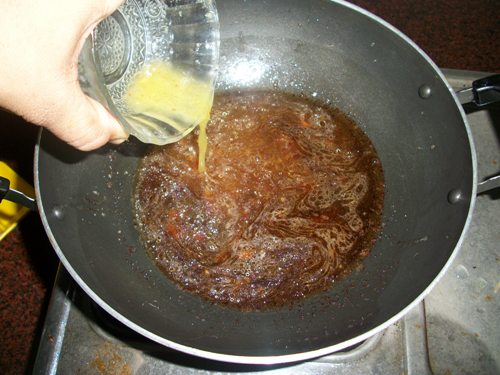 also some pineapple juice..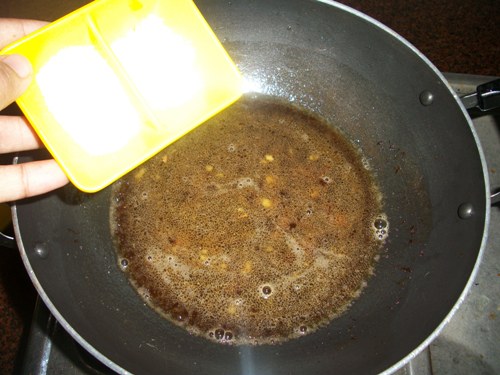 Add in salt and sugar and let it boil for 3 min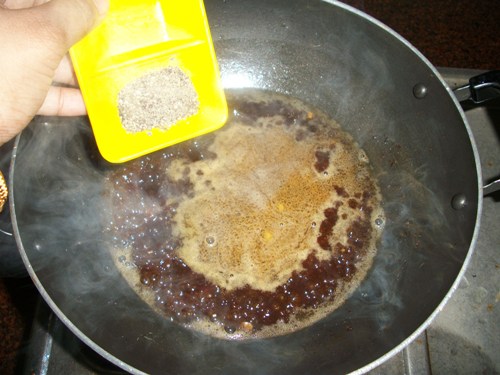 add pepper..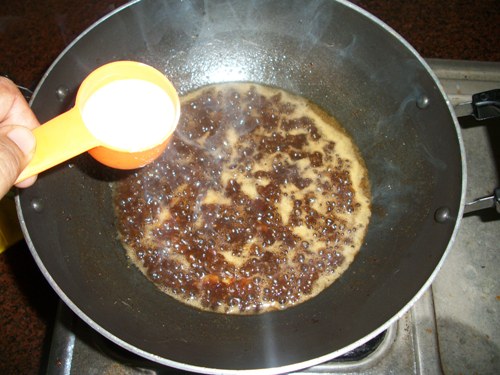 slowly mix in the cornflour slurry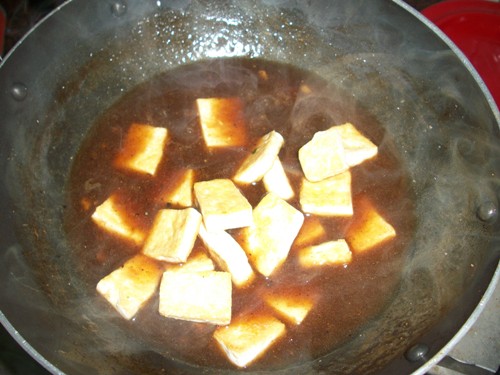 Add in tofu pieces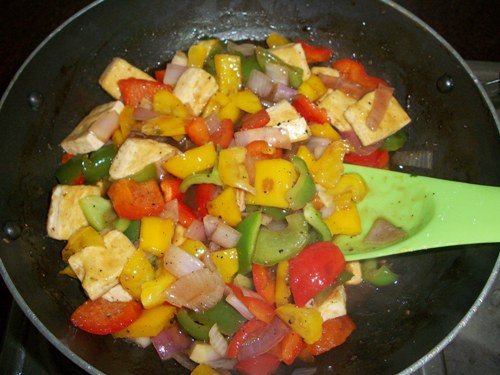 Put in the sauted veggies..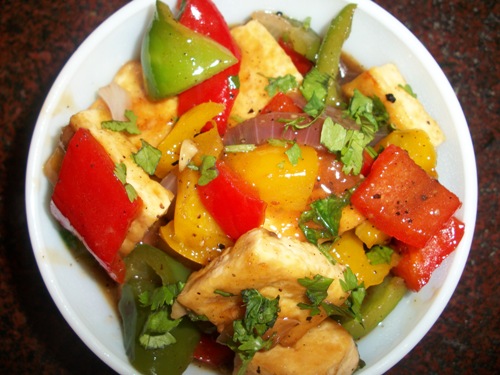 SERVE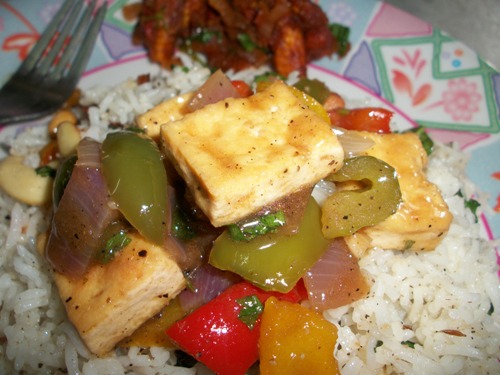 ENJOY