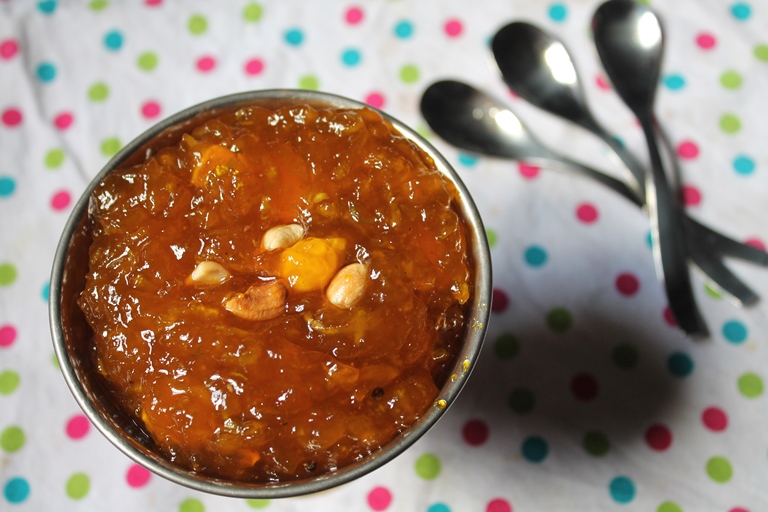 We
do make
carrot halwa
quite often, since it is hubby's favorite one. And amma
makes
mysorepak
often. Sweets really don't need a particular time to make,
whenever we feel to indulge just go ahead and whip up something. My favorite is
badam halwa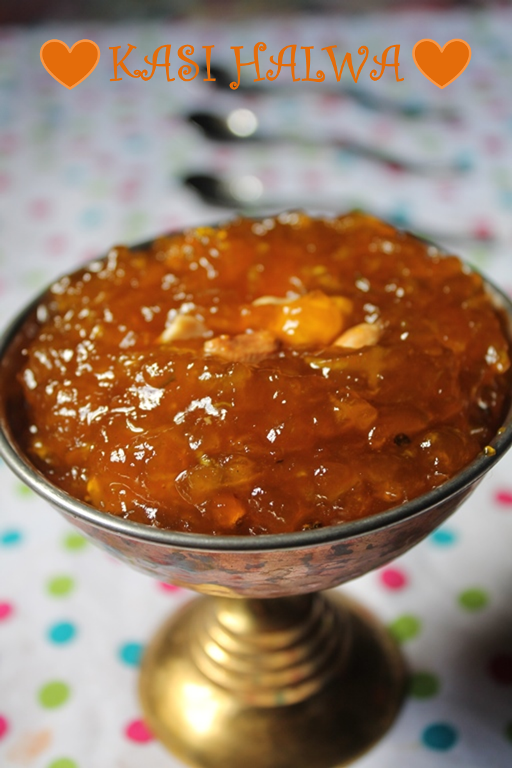 One evening after a
simple lunch, my sweet tooth started to crave something sweet. I thought of
making
carrot halwa
, but I ran out of them. Then I found a decent piece of
white pumpkin lying around and decided to try out a halwa using those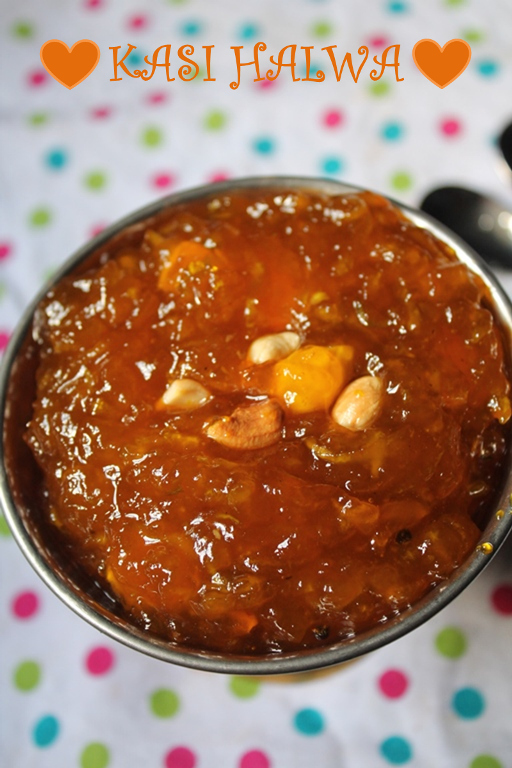 This
halwa is quite simple and calls for simple ingredients. But the halwa turns out
so shiny with a glaze. Loved it to the core and if you want to make a big batch
of halwa then use quite a lot of white pumpkin, because this veg shrinks a lot than I thought, and I got a small bowl of halwa
once it finished it. But a little goes a long way, you only need a small
portion for each person. So try this out and let me know how it turns out for
you..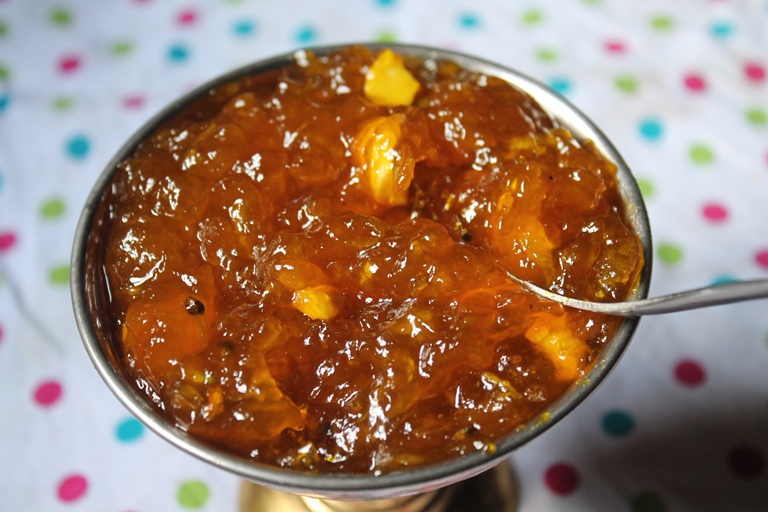 Preparation Time : 5
mins
Cooking Time : 25 to
30 mins
Serves : 2 to 3
Ingredients:
White Pumpkin – 2
cups grated
Water – 1/4 cup
Sugar – 3/4 cup
Ghee – 2 tblspn
Cardamom powder
– 1/2 tsp
Edible yellow food
colouring – a pinch
Cashews – 1 tblspn
broken into small pieces
Method:
Heat 1 tblspn ghee
in a kadai. Add in cashews and fry it in the ghee. Once it turn golden, remove
it and set aside.
Now Add in grated
white pumpkin and water. Saute it well in ghee. Now cook this for 10 mins till
it is completely cooked. You can cover this while cooking.
Once the pumpkin is
cooked, add sugar and mix well. Keep stiring till the sugar dissolves, it will
get watery first and then it will start to boil and get thick.
At that point add in
cardamom powder and ghee. Keep stiring, at one point the halwa will leave the
sides and form a mass.
At this point add in
cashews and mix well.
Serve warm or cold.
Pictorial: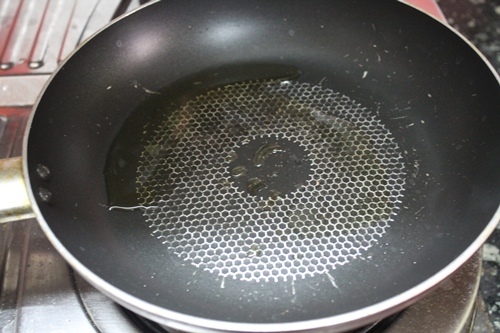 Heat
ghee in a non stick kadai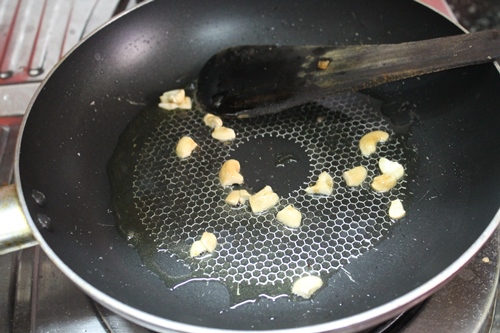 Add
in cashews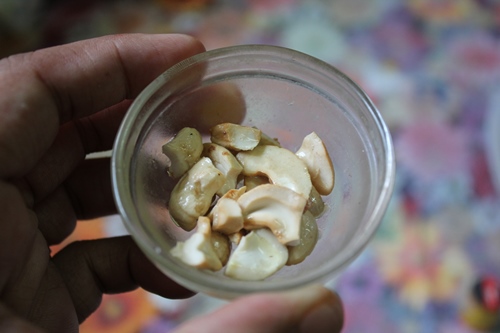 Fry
till golden and remove it from ghee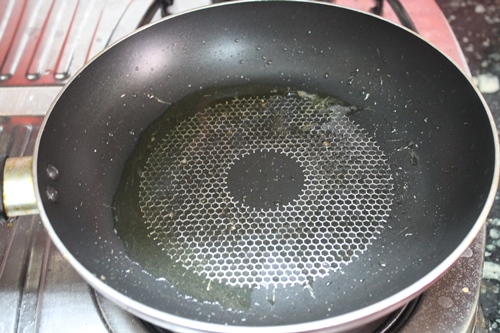 Now
in the leftover ghee,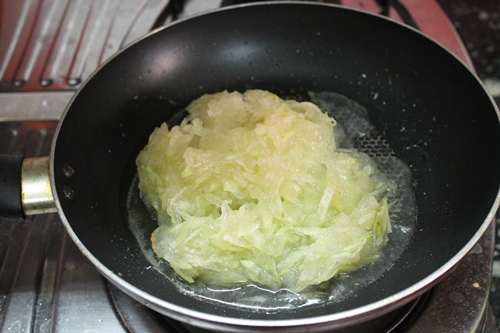 Add
in grated pumpkin, water and mix well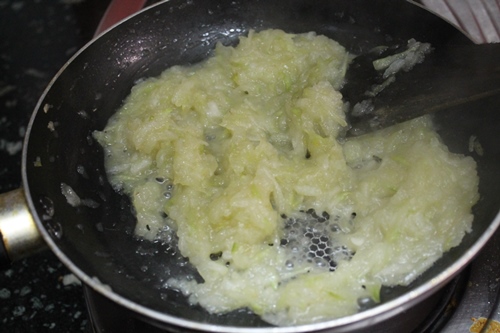 Saute
this for few mins. and cook till the
pumpkin is completely cooked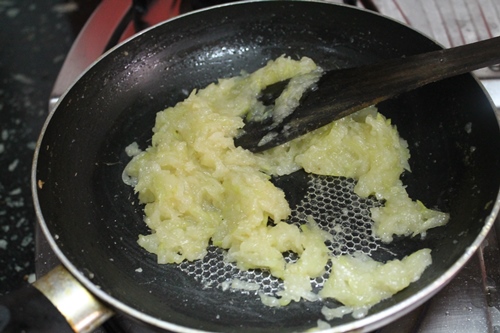 Now it is cooked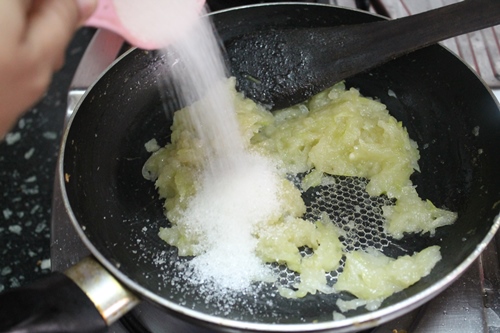 Once it is cooked,
add in sugar and mix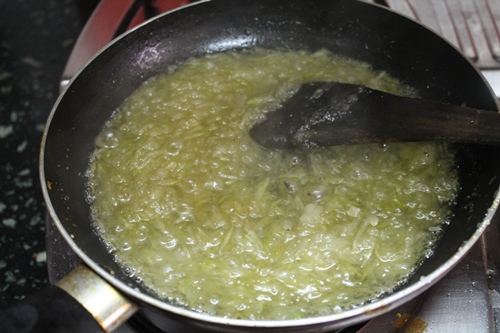 Keep this stiring,
now the sugar will start melting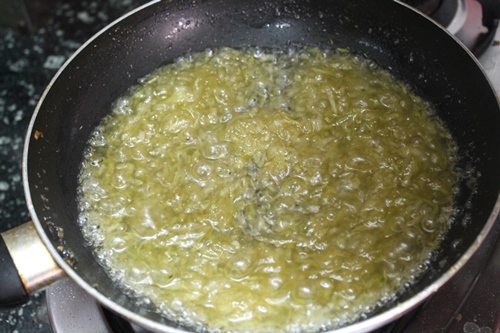 After
few mins the sugar will start to get thick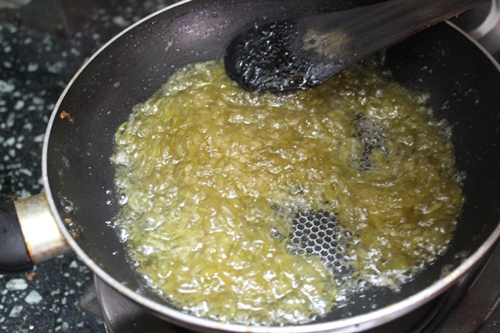 Keep
stiring at this point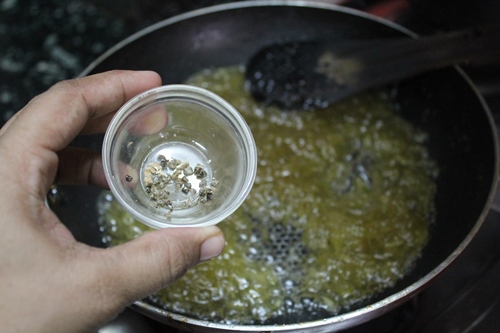 Add in cardamom
powder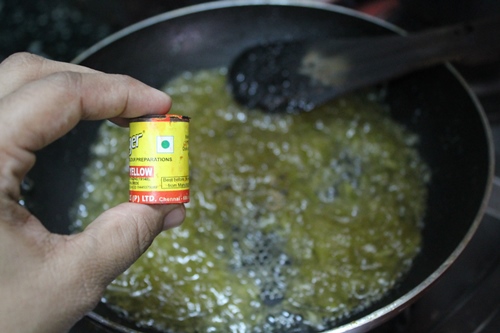 Food colouring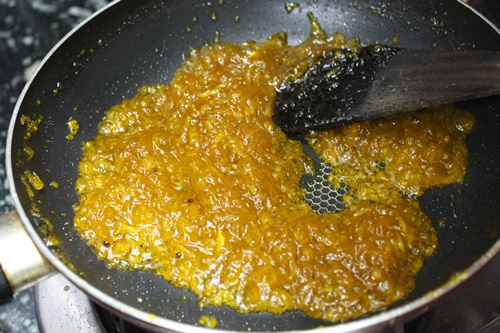 Mix well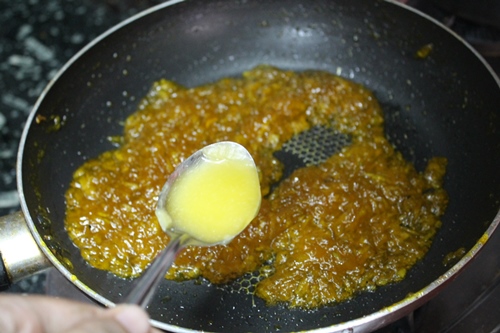 Add
in ghee and mix well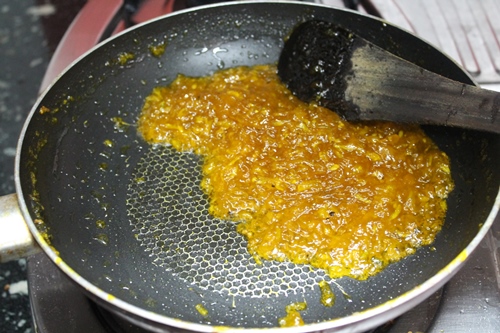 The
mix will start to leave the sides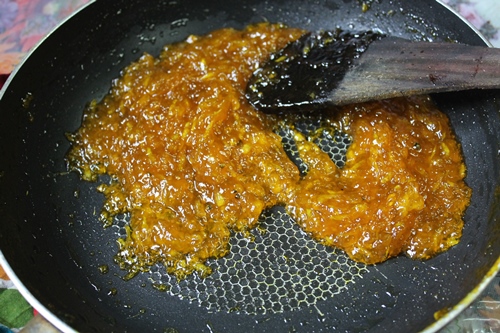 And
the colour will get dark and the
halwa will be thick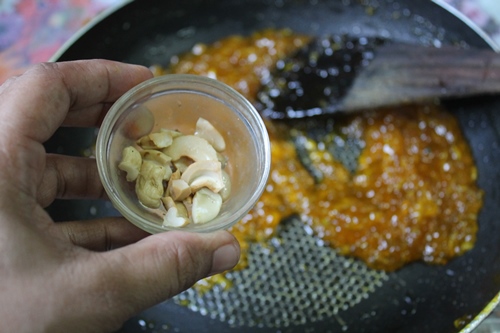 Add
in fried cashews and mix well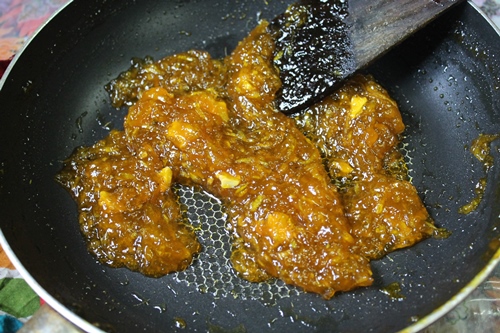 Halwa done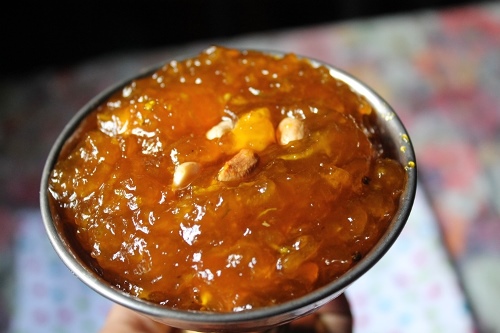 Serve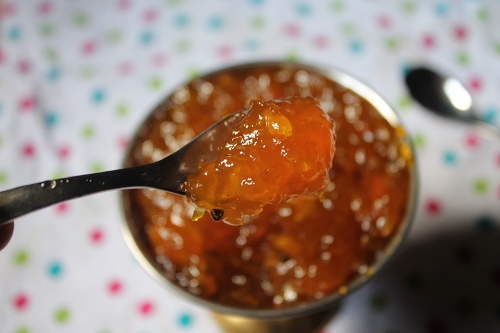 I am Aarthi, a happy homemaker, mom of two beautiful girls, married to my high school sweet heart. My goal is to teach people that cooking can be way more easier and joyful than they think. Yummy Tummy features recipes all over the world with step wise pictures which surely shows the ease of cooking.