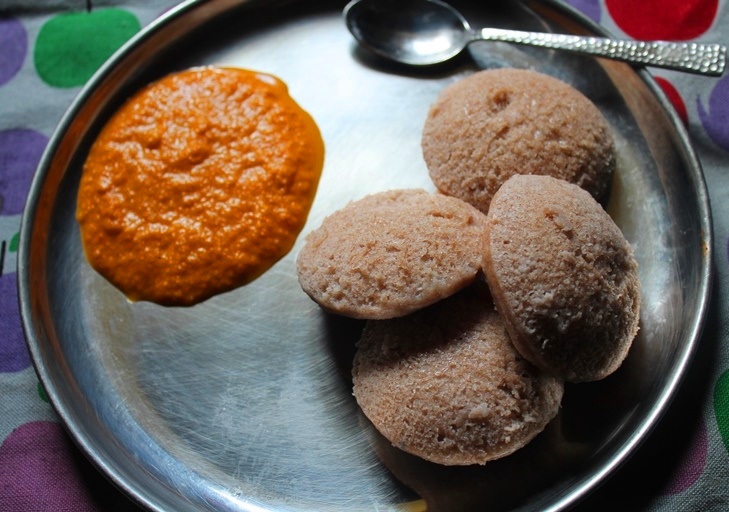 Adding millets in your diet is really good. But how to add it, we cannot just eat it as it is, or make the boring kanji and have it again and again. Then how, i got the answers, lets make them into our favorite idlies and dosas. this way they taste so good and your kids and family will never find these amazing stuffs are inside these. You have to check my Thinai Dosa & Thinai Idly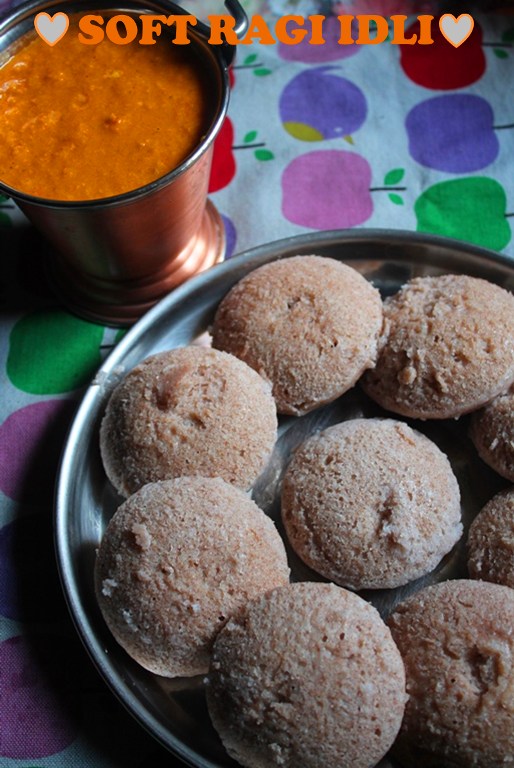 These ragi idlies are so easy to make. The main thing about making a batter is time, because you have to soak it for 4 to 6 hours, then grind it, then ferment it..But this is half that time, specially if you follow my secret trick, which i have mentioned in the notes section. You can soak and grind the batter in just 40 to 45 mins. You cannot skip on the fermenting process, because that what makes this idlies so soft.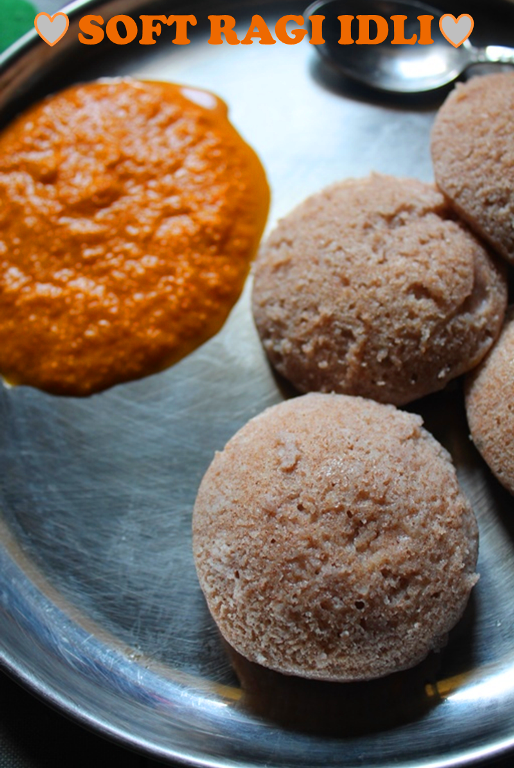 These idlies came out so soft, i even made dosa by adding some more water to the batter, the dosa came out so crispy and delicious. I will do a separate post for that, or else this post will get so big..I hope you will try this out and let me know how it turned out..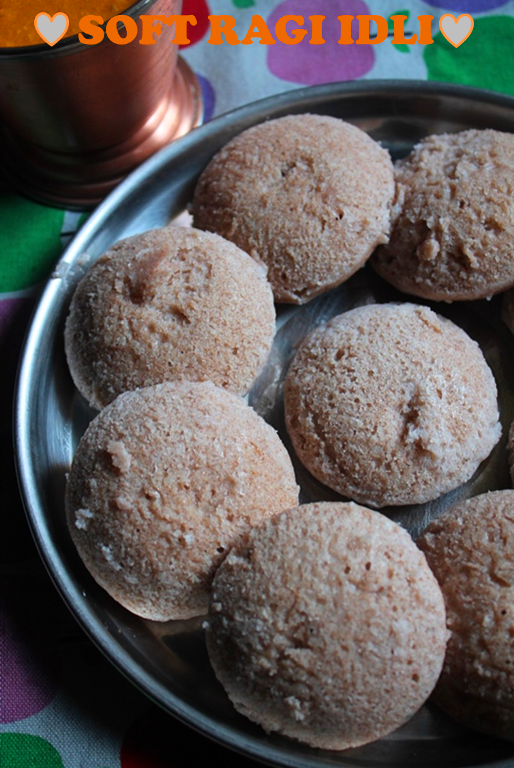 Preparation Time : 20 to 30 mins
Soaking Time : 4 to 6 hours, if you checked notes, then 30 mins
Fermenting Time : Overnight
Cooking Time : 10 to 15 mins
Serves : 5 to 6
Ingredients:
Rice – 1 1/2 cup ( I used idli rice)
Urad dal / Whole Ulundu Paruppu – 3/4 cup
Ragi Flour – 1.5 cup
Salt to taste
Water as needed
Baking Soda / Cooking Soda – 1/2 tsp
Oil for Greasing Idli Moulds
Method:
Wash and Soak rice and dal separately, Soak them in water separately for 4 to 6 hours. CHECK NOTES.
Once they are soaked, grind them separately by adding little water at a time to a smooth paste. Transfer them to a large container.
Now add in ragi flour and salt. Mix well. Cover and let it ferment overnight.
The next morning, the batter would be risen, fold it well. Add in baking soda and mix well.
Now grease idli moulds and pour ladleful of batter into each mould and place it in a steamer. Steam it for 8 to 10 mins till it is done. Insert a skewer to check.
Remove it and leave it to cool for 5 mins, take a spoon, dip it in some water, slide it under the idli, they wil just pop out.
Place these idlies in hot case and serve hot with tomato chutney.
Notes:
1)This is my little secret trick for soaking rice and dal in 30 mins. I just add some hot water(not boiling) over the dal and rice and leave it for 30 mins. Then i drain them and while grinding i add ice cold water to grind. This is how i did this idli and it came out really soft and good.
2)The batter should be thick, not thin or runny.
3)Dal and Rice should be grinded till it is smooth, a little grit in rice is not a issue, since rice would never grind to a smooth paste in mixie.
4)Dont add too much baking soda than mentioned, or it will affect the colour, texture and taste of idlies.
5)Use a large container when you are fermenting, because my batter rised too much and a little over flowed.
6)Dont steam the idli more than 15 mins, or it will dry up/
Pictorial: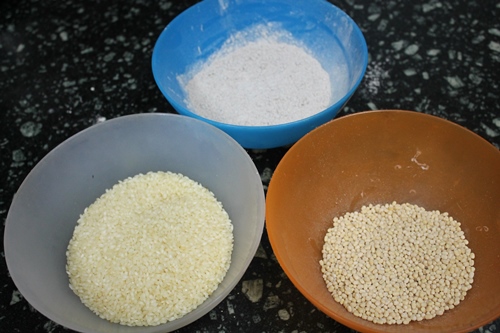 Measure rice, urad dal and ragi flour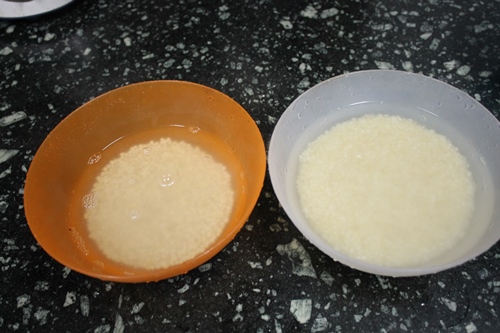 Soak urad dal and rice..
CHECK NOTES FOR THE SECRET TRICK TO MAKE SOAKING FASTER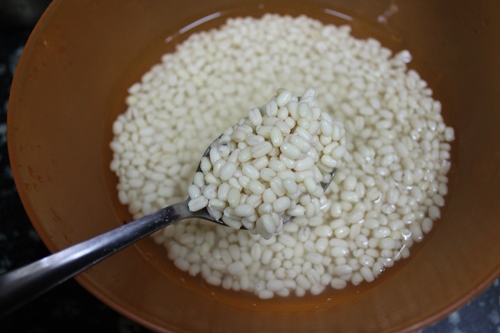 Urad dal is soaked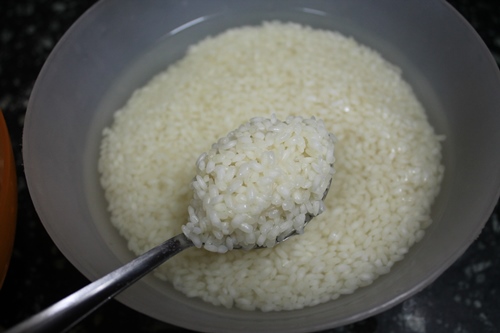 rice too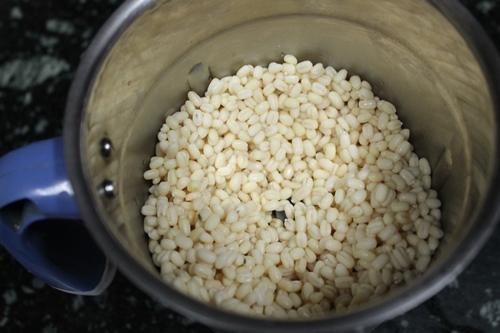 First take dal in a blender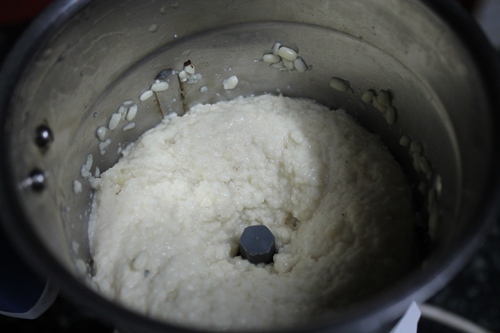 grind them little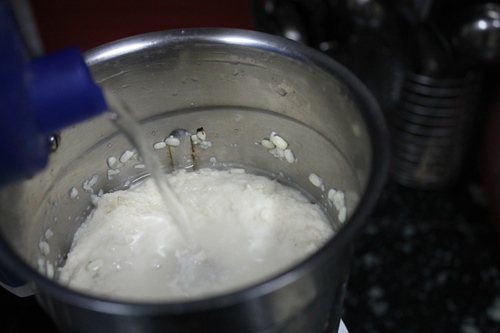 add some water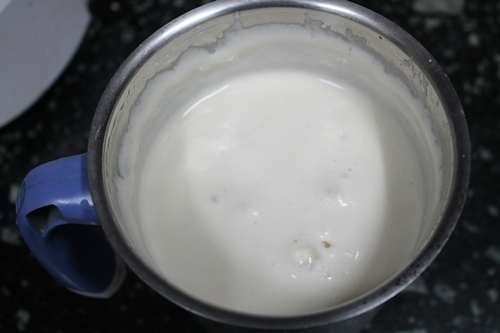 make it into a fine puree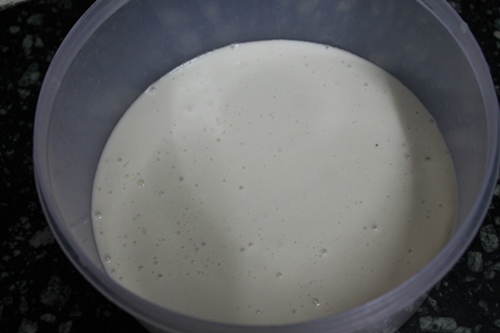 transfer that to a container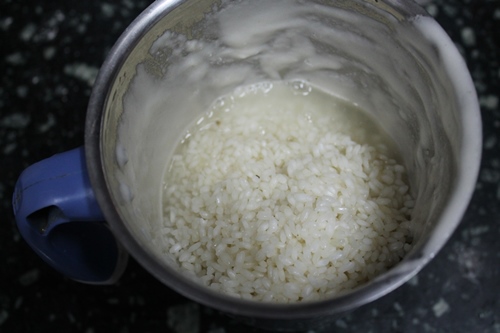 Now in the same blender, take rice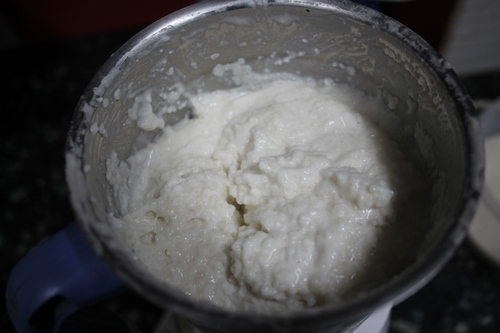 grind it a little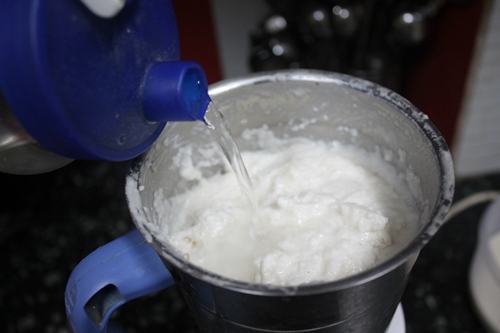 add water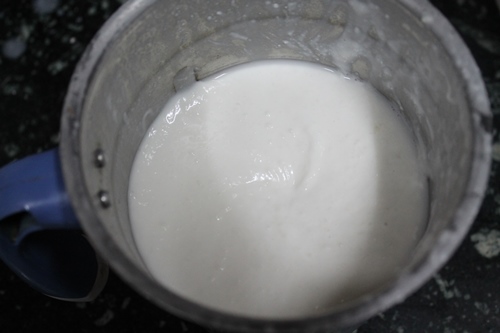 make it into a smooth paste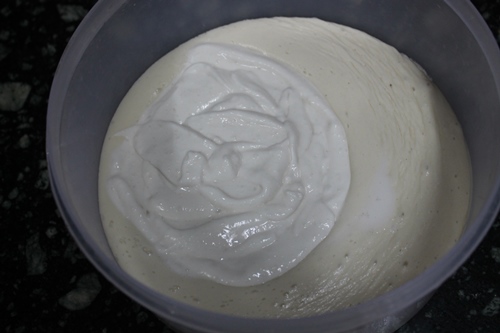 pour that into the dal mix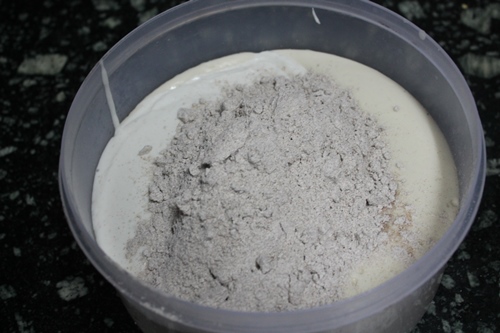 add ragi flour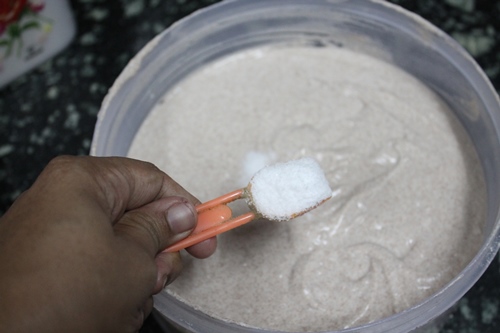 some salt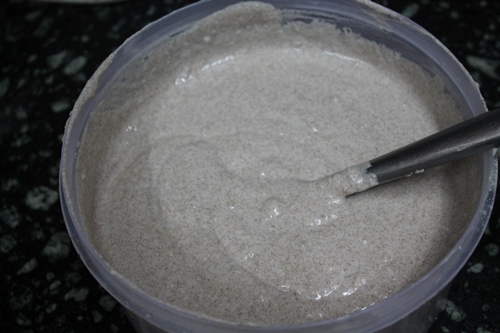 mix well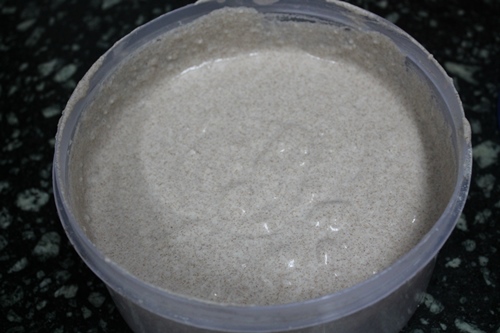 done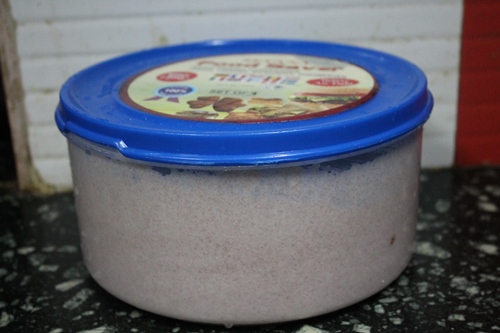 cover and let it ferment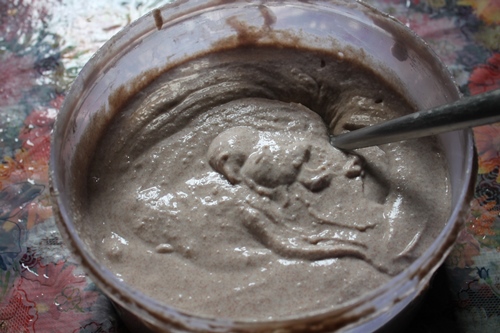 now it is fermented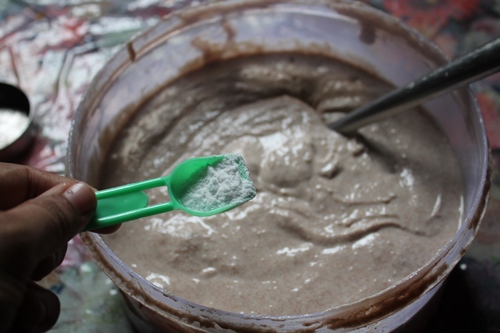 add some baking soda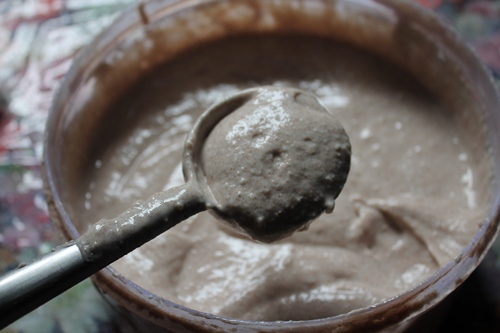 mix well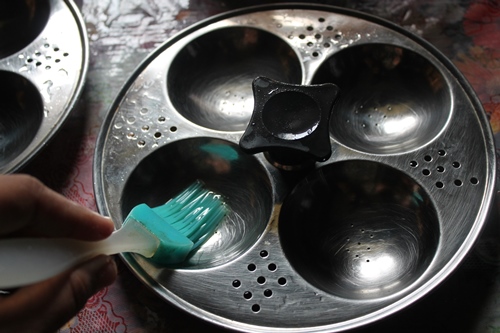 grease a idli mould well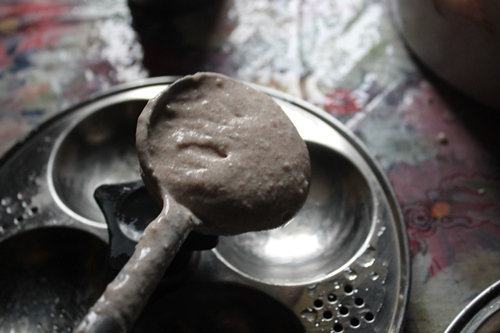 pour the ragi batter in each mould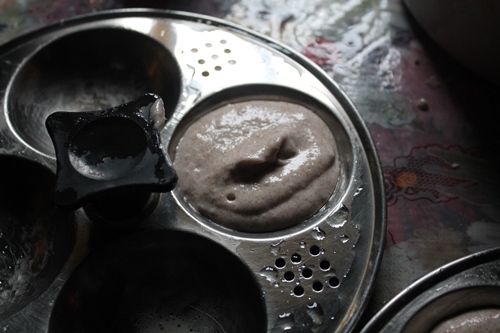 done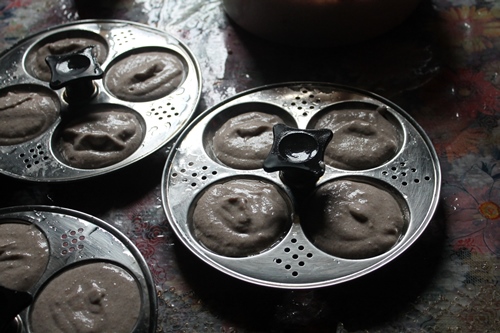 time to steam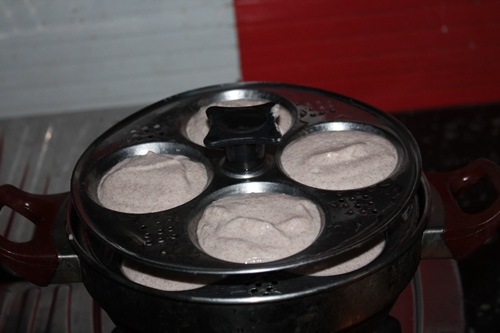 place it in a steamer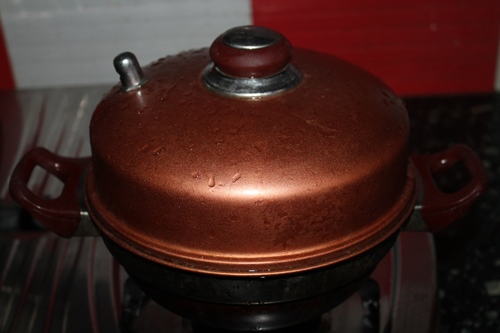 cover and steam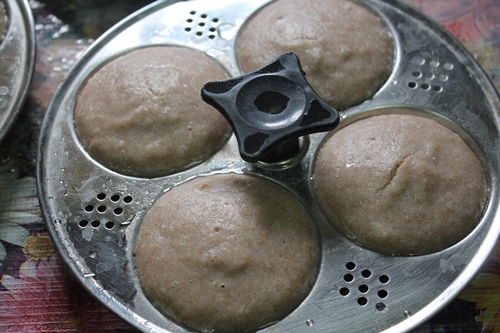 once done, remove it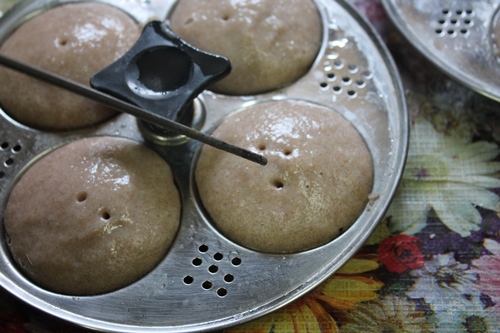 use a skewer to check whether the idlies are done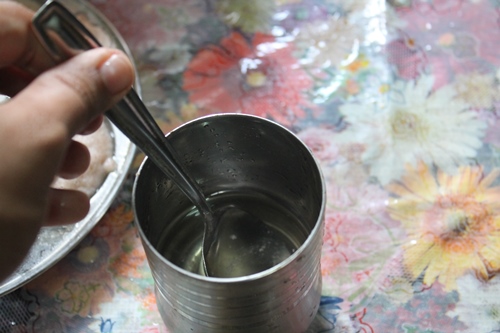 dip a spoon in some water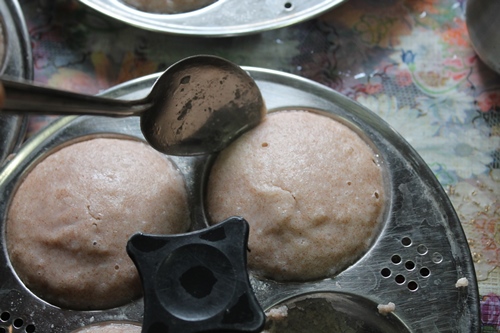 run the sides of the idli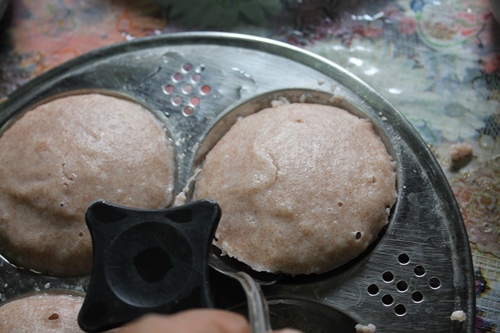 it will slide easily this way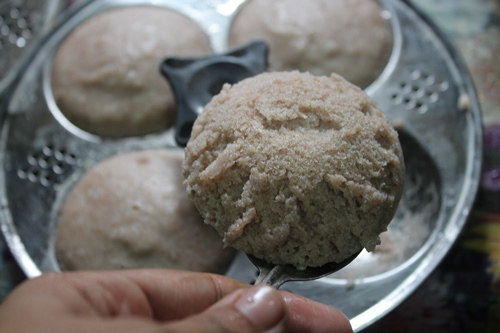 tada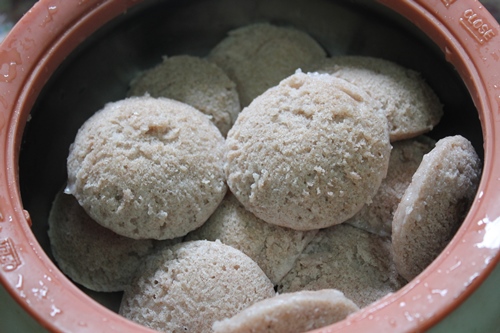 store it in hot case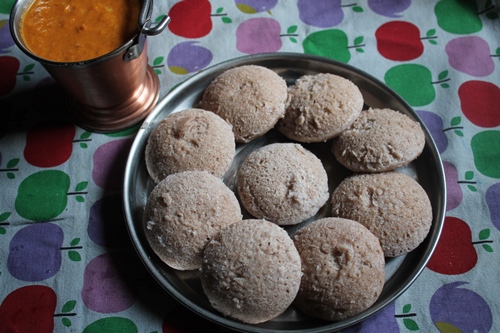 serve with tomato chutney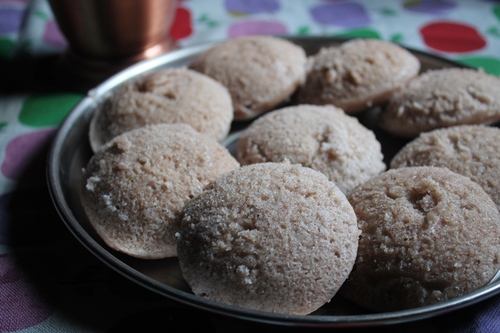 It was so soft and fluffy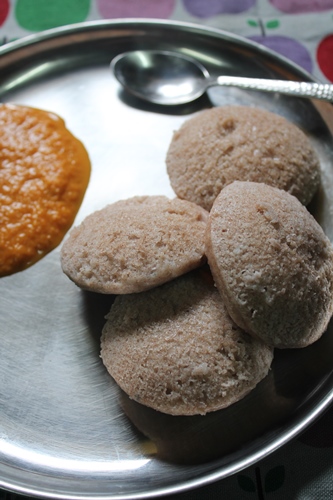 I am Aarthi, a happy homemaker, mom of two beautiful girls, married to my high school sweet heart. My goal is to teach people that cooking can be way more easier and joyful than they think. Yummy Tummy features recipes all over the world with step wise pictures which surely shows the ease of cooking.