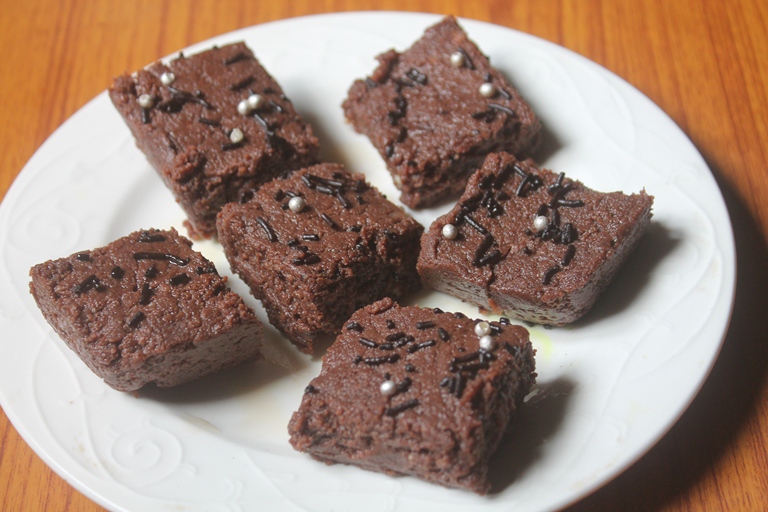 Chocolate Milk Powder Burfi Recipe – Easy Diwali Sweets Recipe with step wise pictures.
Delicious looking and tasting chocolate burfi which taste as delicious as it looks.Perfect for any festive occasion.
Microwave Mysorepak
Kalakand
Coconut Burfi
Microwave Dates & Figs Burfi
Khoya Burfi
Walnut Burfi
Vanilla and Chocolate Burfi
Beetroot Burfi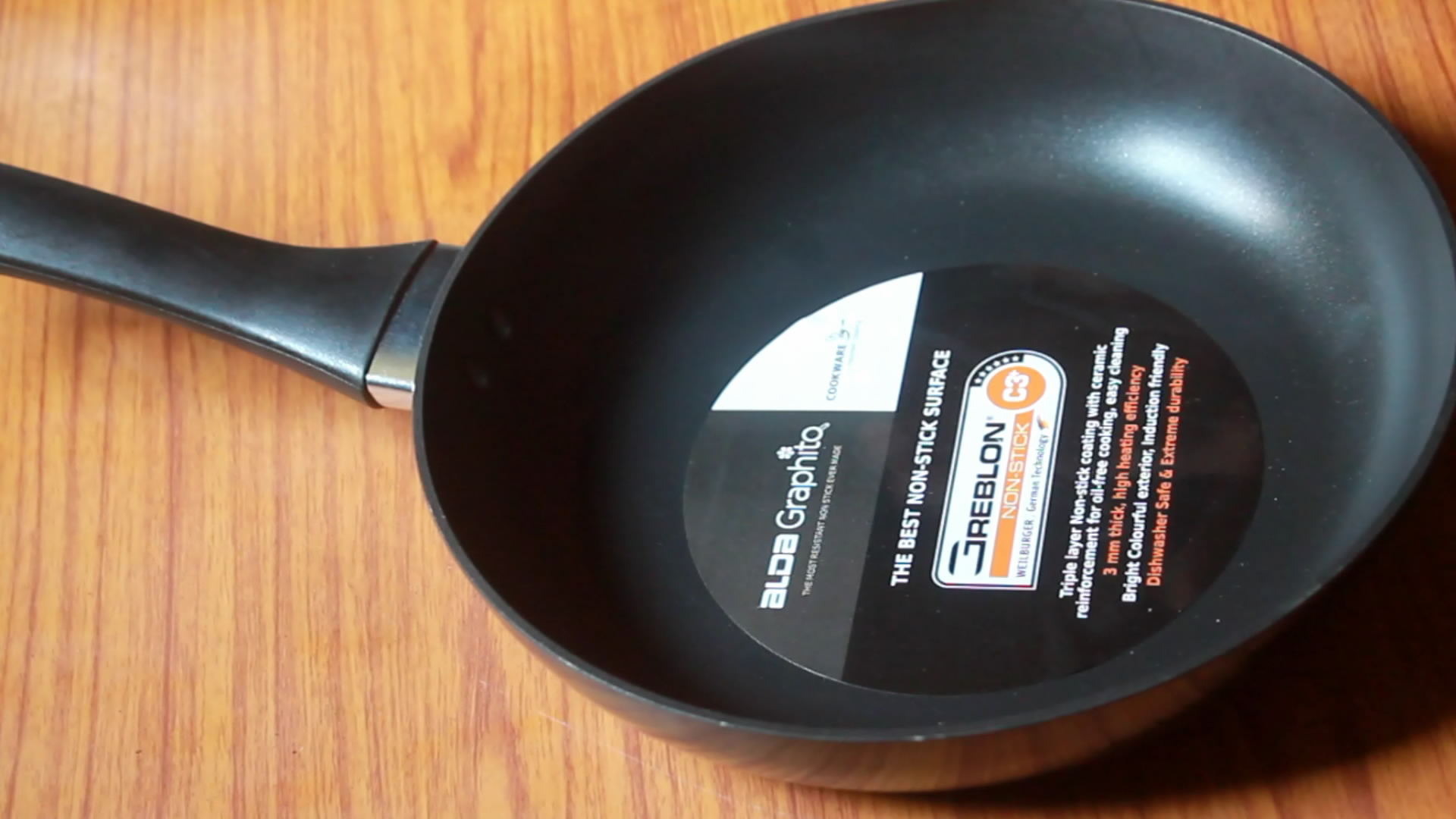 Alda Graphito Frying Pan Review: This pan looks very elegant and sleek. The pan is 3MM thick and has 3 layers and the nonstick surface is scratch and wear resistance. It has a cool touch handle, so your pan wont get hot when cooking.
Highly efficient triple layer Greblon C3 + Non-stick coating with ceramic reinforcement.
Premimum non-stick surface.
3 mm thick, high heating efficiency.
special Anti-Distortion metal disc.
Extreme surface durability with high level of scratch & wear resistance.
Ergonomic cool touch bakelite handle that provides a safe & comfortable grip.
Suitable for all types of cooking including induction.
1 year warranty from the date of purchase against defects in material and workmanship.
24 months warranty on Greblon C3 + Non-stick coating.
Size in cms. 20.
You can buy this directly from Alda website or from amazon Alda
.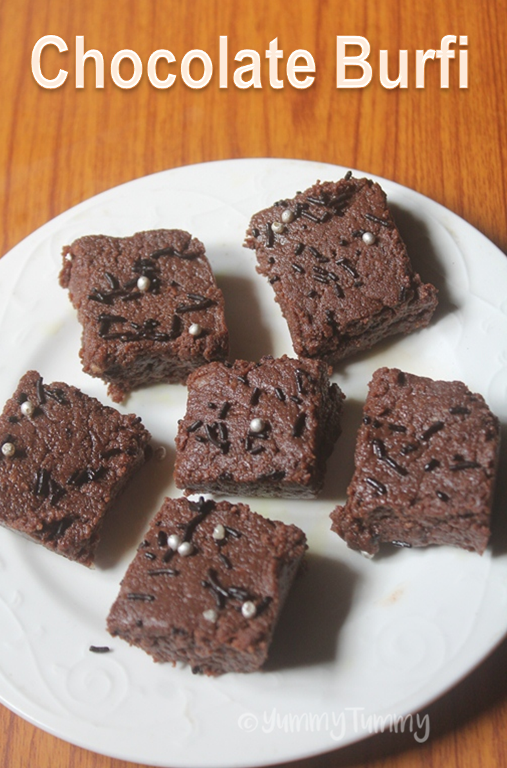 Hope you will give this a try and let me know how it turns out for you.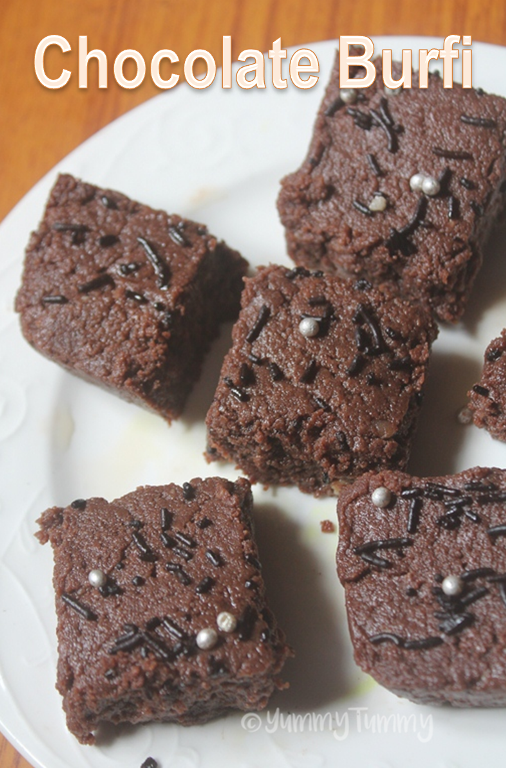 Chocolate Milk Powder Burfi Recipe
Chocolate Milk Powder Burfi Recipe. Delicious looking and tasting chocolate burfi which taste as delicious as it looks.
Ingredients
Ghee - ¼ cup
Milk Powder - 1¼ cup
Cocoa Powder - 3 tblsp
Milk - ¼ cup
Powdered Sugar - ½ cup
Instructions
Heat ghee in nonstick pan.
Add milk powder, cocoa powder and mix well.
Add in milk and mix well. till it comes together.
Add in powdered sugar and mix for few seconds.
Once ghee leaves the sides. Spoon this into the greased pan and smooth the edges.
Sprinkle with chocolate semia and cool it for 5 mins.
Now cut it into squares and serve.
Pictorial:
1)Heat ghee in a nonstick pan.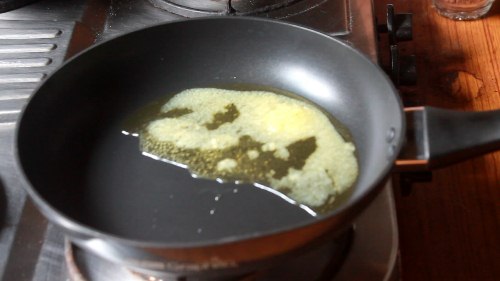 2)Add in milk powder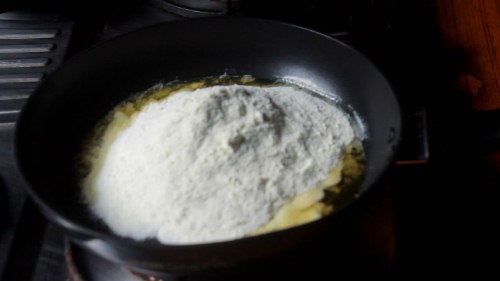 3)Add in cocoa powder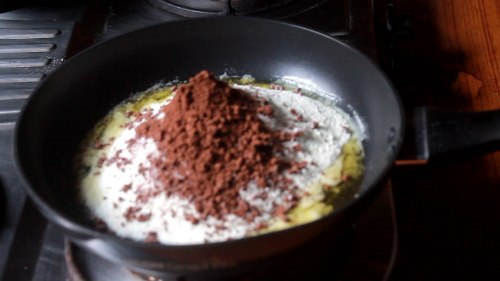 4)Mix well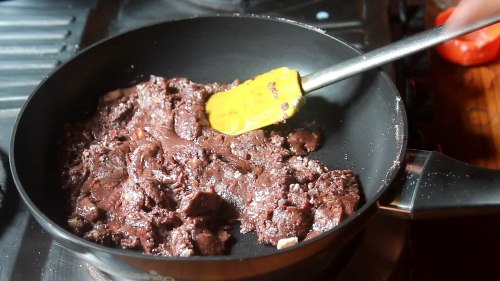 5)Once it comes together like this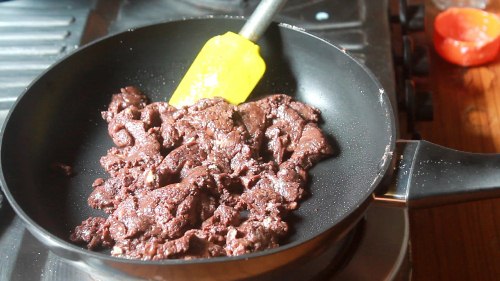 6)Add in powdered sugar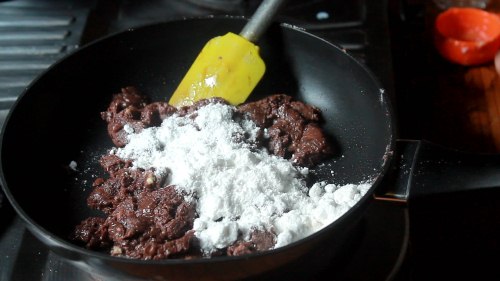 7)Mix well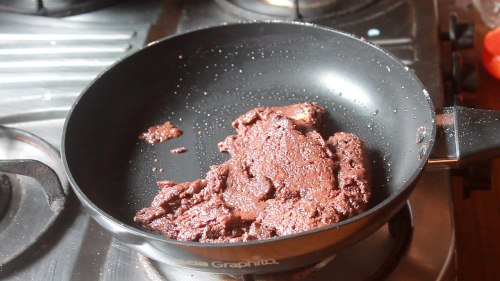 8)Cook till ghee starts separating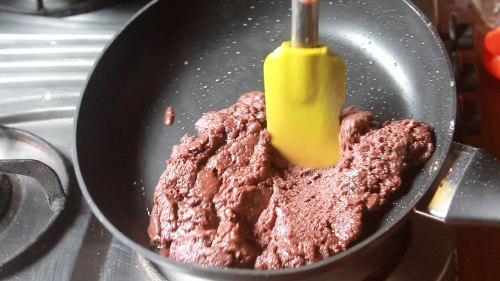 9)Grease a pan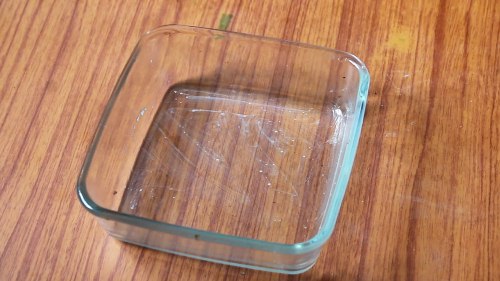 10)Spoon the mix in the pan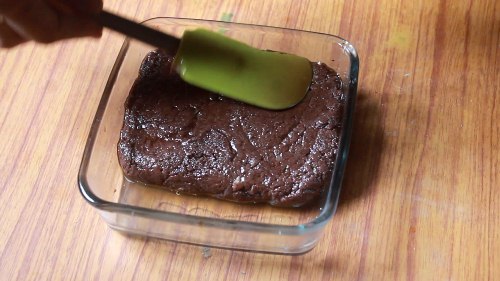 11)Flatten the top and sprinkle  some chocolate semiya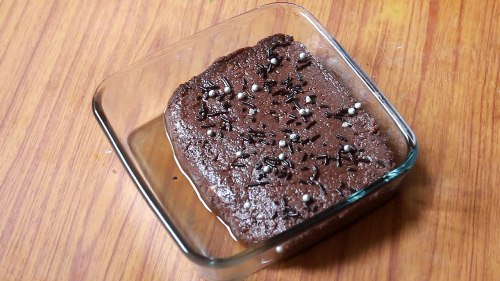 12)Cut it into squares, once cooled remove it and serve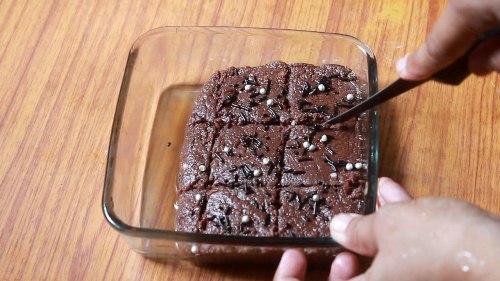 13)Enjoy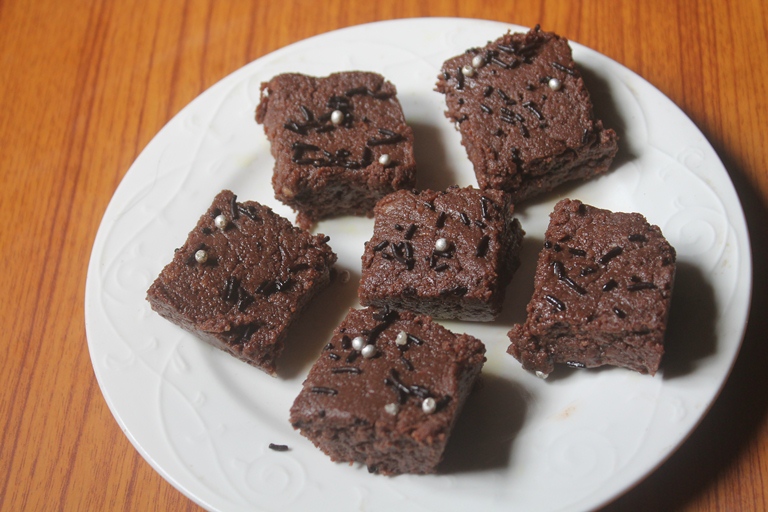 I am Aarthi, a happy homemaker, mom of two beautiful girls, married to my high school sweet heart. My goal is to teach people that cooking can be way more easier and joyful than they think. Yummy Tummy features recipes all over the world with step wise pictures which surely shows the ease of cooking.