Adai dosa is a highly nutritious dosa made using a mix of lentils and rice. The dosa is healthy and very delicious to eat with chutney.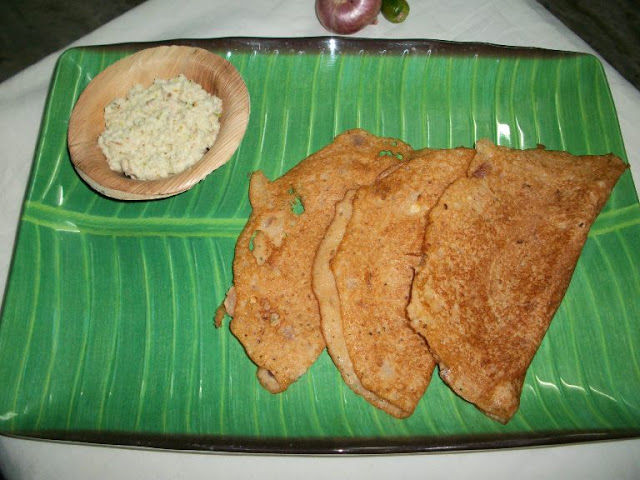 Amma makes a huge batch of dosa batter each weekend which will last us for that whole week. For grinding this, she uses a old fashioned big wet grinder which we are having for more than 25 years. While she plan to grind dosa batter, she also make appam batter and ada batter in the same day to prevent less washing of dishes.
Sometimes she makes vada batter too. This is one of her special ada recipe. If you are people who are not aware of this delicious Indian crepes..It is just a combo of rice and lentil crepes which is spiced up a little. I highly recommend you guys to try this...You can grind this in regular blender too. 
About this Recipe
Dal are dried, split pulses that do not need to be soaked before cooking in Indian cuisine. Certain regions in Bangladesh, Afghanistan, and India are the world's largest producers of pulses. The term is also applied to a variety of soups made from these pulses. Tur / Arhar Dal, also known as pigeon peas, is used in the preparation of the
most common dishes in households on a daily basis. This legume is high in protein and high in nutrients. For a flavour that differs from green or dried peas, sprout these pigeon peas briefly before cooking. Dosas are a South Indian staple that consists of crepes made from fermented rice and lentils that are served with sides such as sambar and various types of chutney.
Ingredients for Ada Dosa :
Toor Dal :
Toor dal is an excellent source of proteins, carbohydrates, and dietary fibre, all of which are required for growth and development. Including toor dal in your diet helps you meet your iron and calcium needs while also being a good source of folic acid.
Onion:
Onions are considered a basic ingredient or the foundation of Indian cooking and are used to make any gravy, curry, or bhuna dish. The flavour and aroma of onion transforms any ordinary dish into a mouthwatering and delectable one.
📖 Recipe Card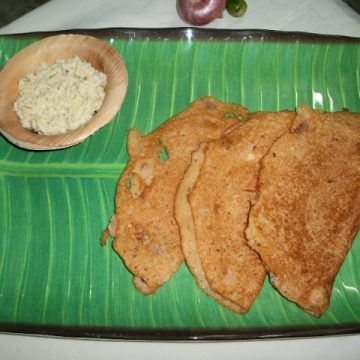 Adai Dosa Recipe | How to Make Adai Batter
Adai dosa is a highly nutritious dosa made using a mix of lentils and rice. The dosa is healthy and very delicious to eat with chutney.
Print
Pin
Rate
Ingredients
For Batter:

Raw Rice-1 cup / 1 part

Toor Dal / Tuvaram Paruppu / Split Pigeon Peas - ⅓ cup / ⅓ part

Urad Dal / Ulundam Paruppu- ¼ part / ¼ part

Salt to taste

Water as needed

Additional Ingrediants:

Onion-1 chopped finely

Ginger Garlic Paste-1 tblspn

Asafoetida / Hing / Kaya Podi- ¼ tsp

Green Chilli-2 chopped

Chilli Powder-1 tblspn

Curry leaves

optional
Instructions
Soak Rice and Dal for 3 hours in water...

Now drain this and make into a smooth paste ( not so smooth) by adding some water.

Add some salt and mix well..

Now add in chopped onion and green chilli, asafoetida, ginger garlic paste, chilli powder, curry leaves and mix well.

Heat a tawa and take a ladleful of batter and spread it thinly on the tawa.Drizzle oil on the edges and cook for couple of minutes until light golden.

Now flip it over and cook on under side too..

Remove this and store in a hot case.

Serve this with coconut chutney..
Join us on Facebook
Follow us on Facebook
Share by Email
Share on Facebook
Adai Dosa Step by Step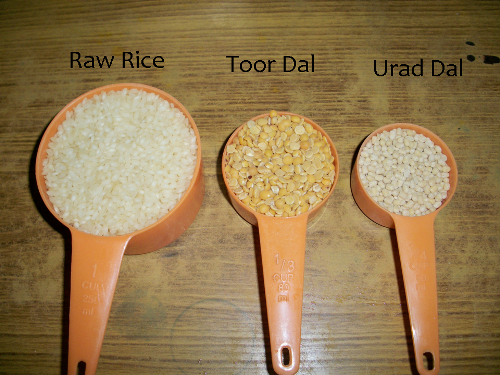 Just Three Ingredients needed to make this dosa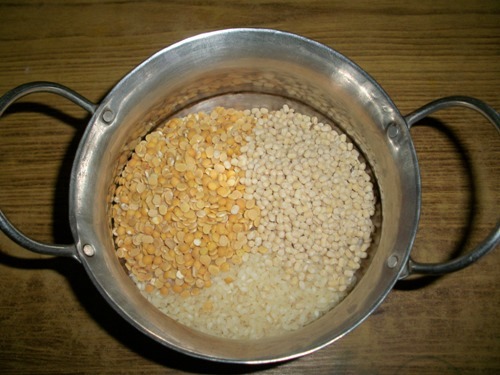 Take it in a bowl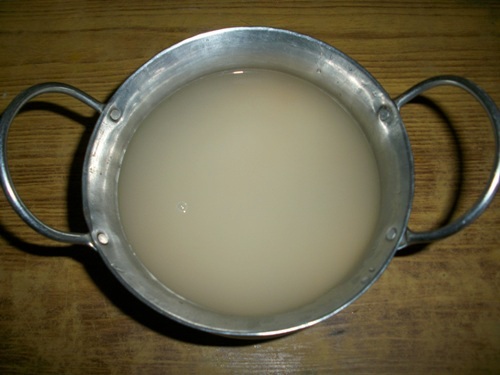 add water and soak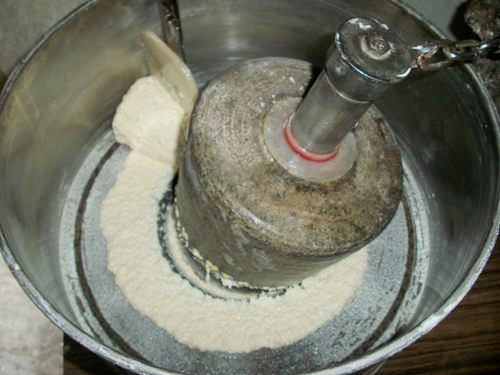 now grind it..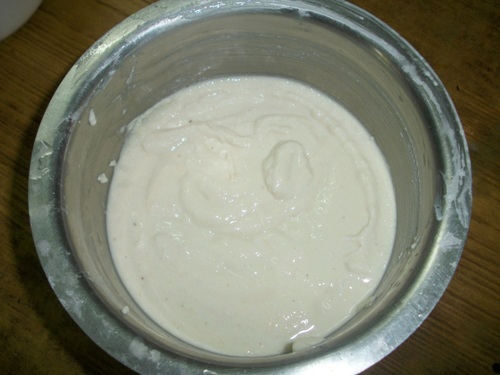 Remove this is a bowl and add salt to this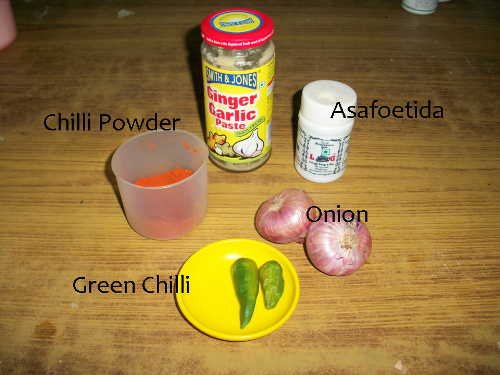 Take all your other ingredients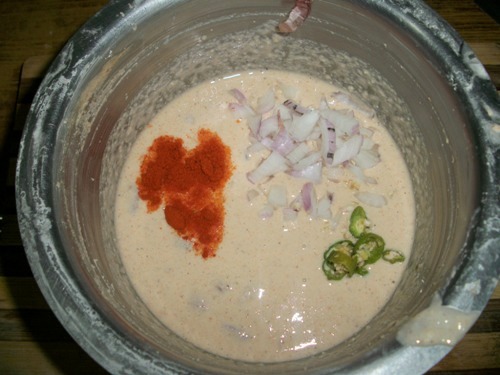 add everything in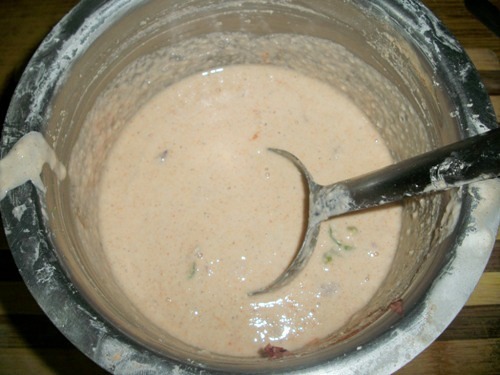 mix well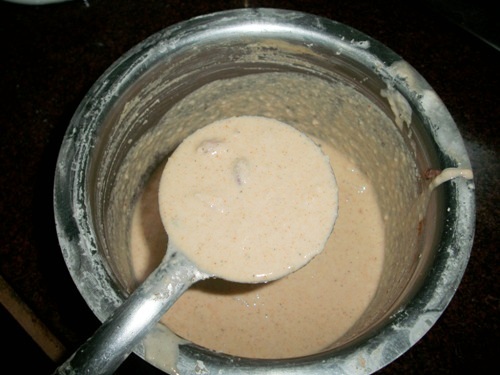 Take a ladleful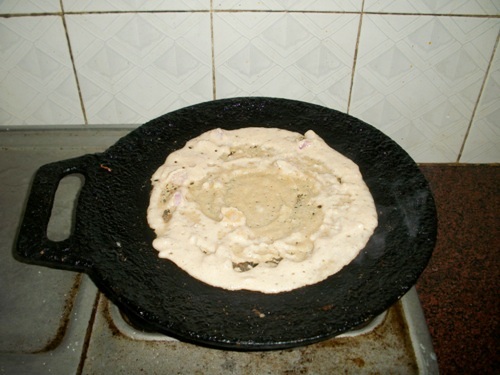 Pour it in a tawa and form dosa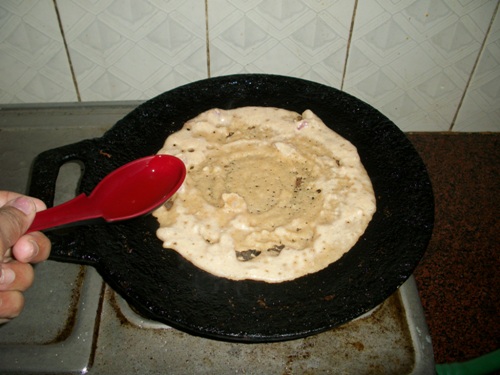 drizzle some oil around the edges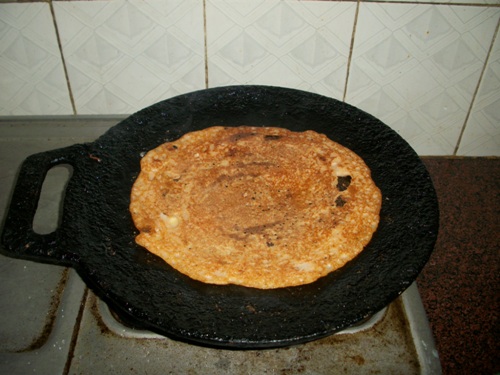 Cook for couple of mins and flip over
Serve