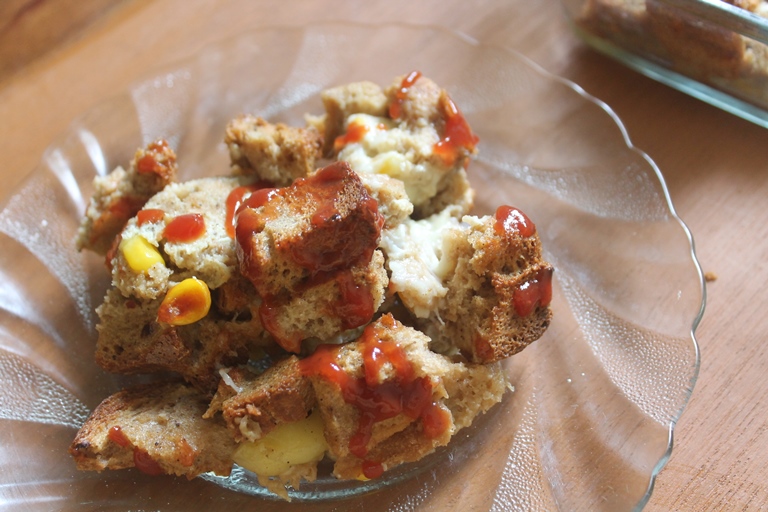 Pin
 We dont make casseroles much in our place. But i got many request asking to share some casserole recipes. So i am sharing few casserole recipes here and there.
This recipe is a breakfast type recipe. It has eggs, bread and cheese in them. You can add any veggies in this as you prefer. You can make the casserole the day before, cover with a foil and pop in fridge till needed, this way you can bake it when you like.
More Casserole Recipe,
Chicken & Broccoli Casserole
Veg Au Gratin
Veggie Pasta Casserole
Cauliflower and Cheese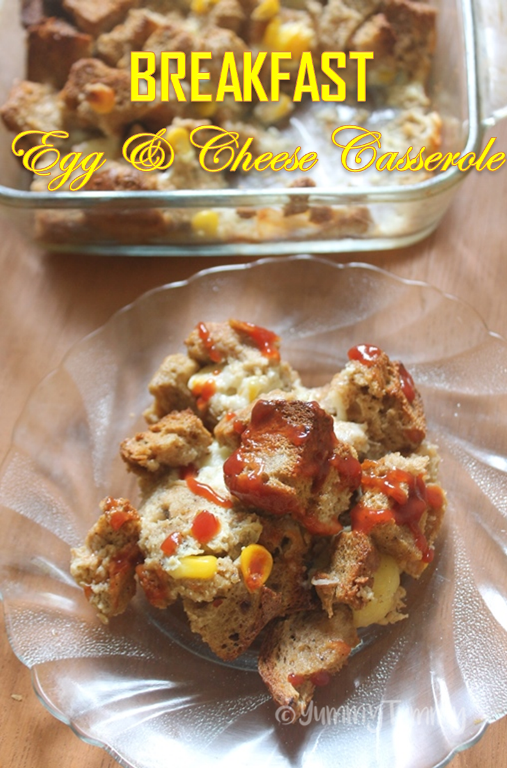 Pin
Hope you will give this a try and let me know how it turns out for you.
https://www.yummytummyaarthi.com/2016/11/green-bean-casserole-recipe.html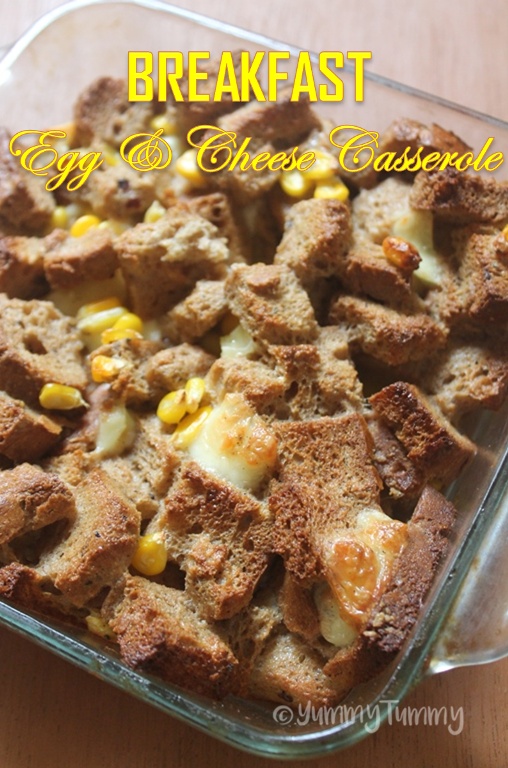 Pin
📖 Recipe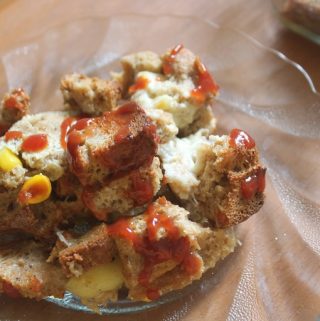 Breakfast Egg Casserole
Simple one pot casserole using egg and bread which you can make the previous day itself and keep in fridge. Bake it in the morning for a easy and delicious breakfast.
Ingredients
Bread - 5 slices cubed

Egg - 3 to 4

Sweet corn - 1 cup

Milk - 1 cup

Salt to taste

Pepper to taste

Italian Seasoning to taste

Cheese shredded or cubed as needed
Instructions
Preheat oven to 180 degree C. Grease a baking pan with oil and set aside.

Take eggs, milk, salt, pepper, italian seasoning in a bowl and whisk well.

Add in bread, cheese and corn and mix well.

Pour it in a greased baking pan and let it sit for 10 mins.

Bake for 30 to 35 mins.

Remove and serve
Pictorial:
1)Take bread and cut it into cubes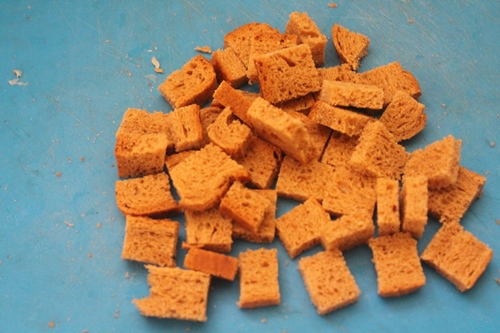 Pin
2)Take eggs in a bowl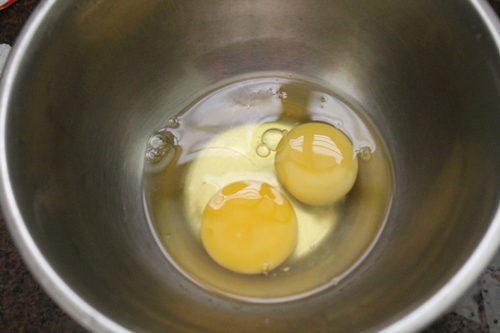 Pin
3)Add in some italian seasoning. you can use any herb as you prefer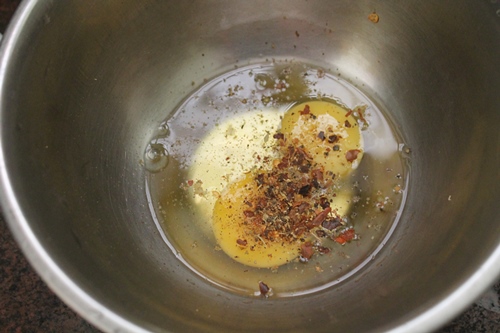 Pin
3)Add in some salt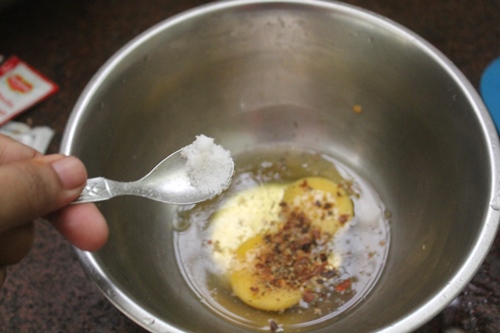 Pin
4)Add pepper to taste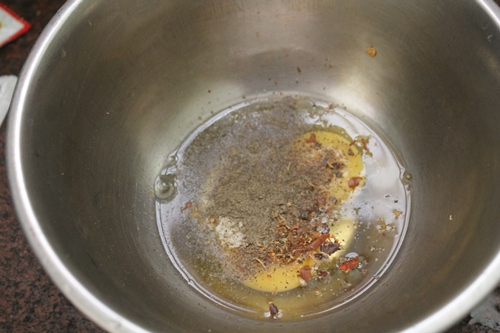 Pin
5)Add some milk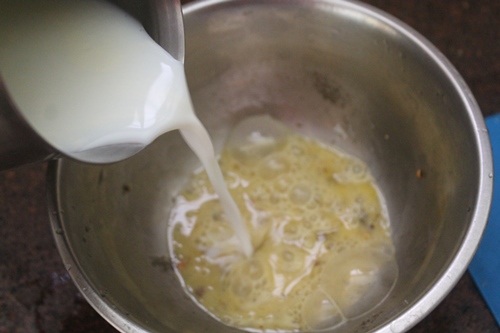 Pin
6)Whisk till mixed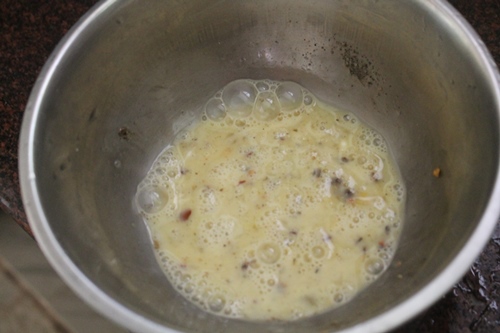 Pin
7)Now add in some veggies as per your liking, i used corn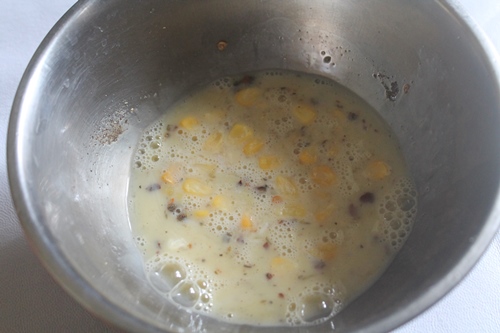 Pin
8)Add in cubed cheese. i am using mozzarella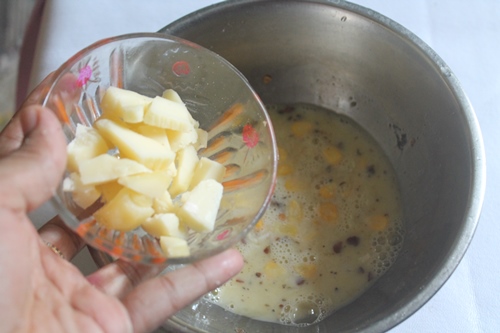 Pin
9)Add in bread cubes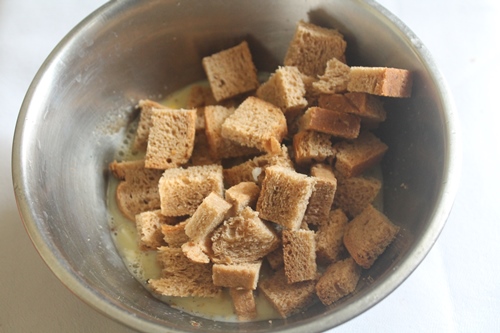 Pin
10)Mix well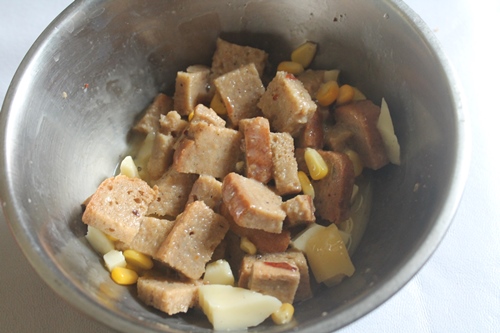 Pin
11)Let it sit for 10 mins or so.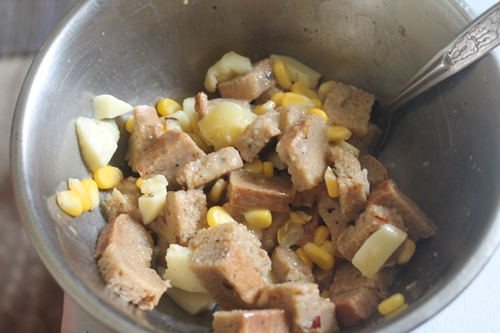 Pin
12)Spoon this into a greased baking pan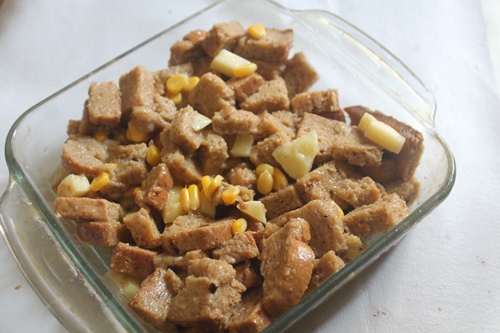 Pin
13)Bake in a 180 degree Preheated oven for 30 to 35 mins.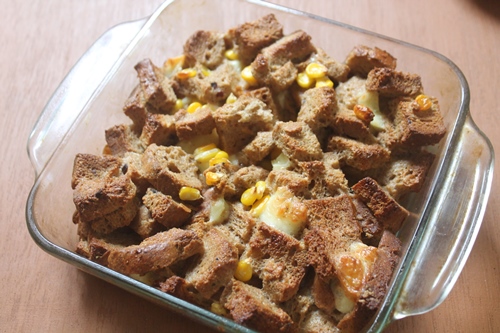 Pin
14)Serve with some ketchup.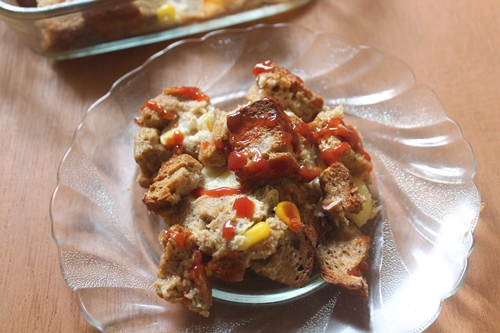 Pin