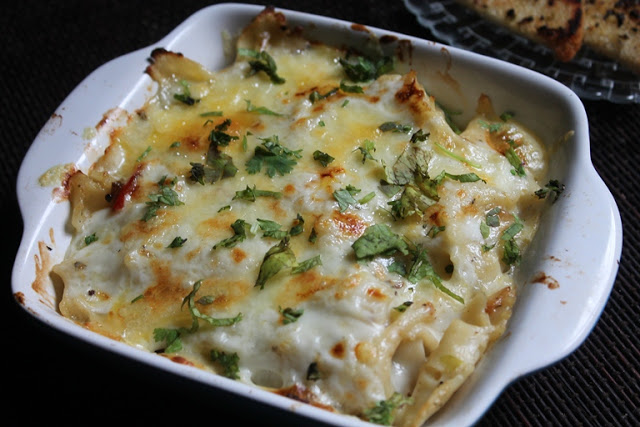 Is there anyone out there who doesn't like baked pasta, if so turn back. Because i going to deliver you one of the killer veggie baked pasta. I made it yesterday and i am in love it it, my 2 year old daughter loved it so much and she had this for dinner too. It is that good.. creamy, cheesy and delicious..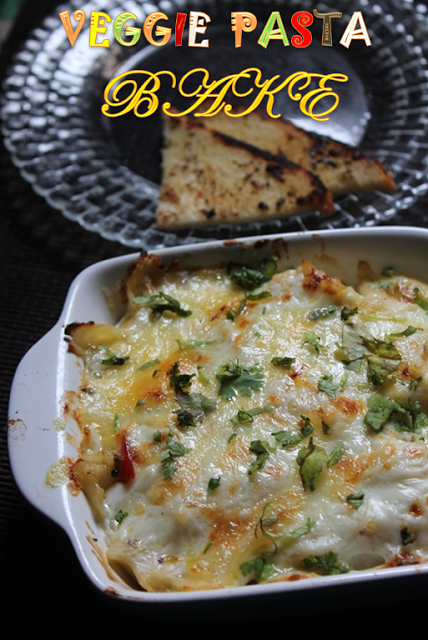 This is so easy to make, you need the
basic bechamel sauce
for this. Other than that everything is so easy and can be made from start to finish in less than 40 mins or so..If you love chicken in this, just add some sauted chicken into the mix and you are good to go..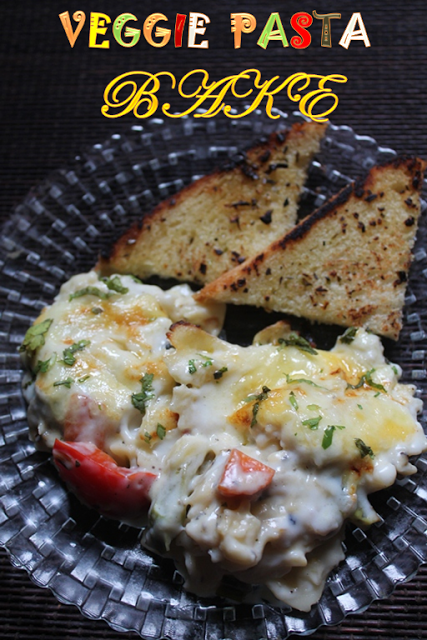 Hope you will give this a try and let me know how it turns out for you..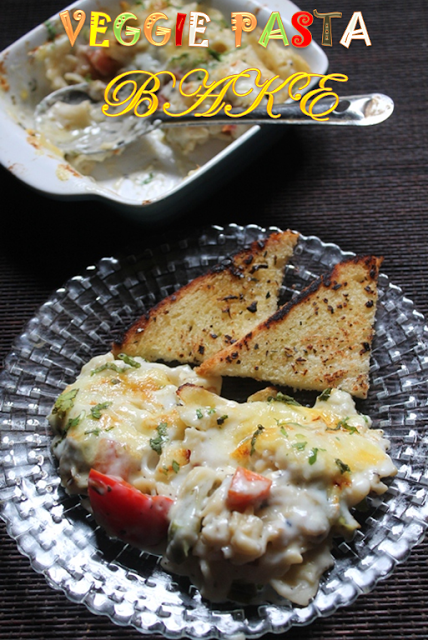 Preparation Time : 15 mins
Cooking Time : 35 to 40 mins
Serves : 3 to 4
Ingredients:
Pasta – 2 cups dried ( i used bow tie )
Oil – 3 tblspn
Garlic – 6 cloves chopped finely
Leeks or Onion – 1 medium size chopped
Carrot – 1 small chopped
Bell Pepper – 1 chopped
Mushrooms – 2 cup chopped
Zuchini – 1 cup chopped
Broccoli – 1 cup chopped
Dried Basil – 1 tsp
Dried Oregano – 1 tsp
Salt to taste
Pepper to taste
Bechamel Sauce – 2 cups or as needed (Recipe here)
Mozarella Cheese – as needed
Method:
Preheat oven to 250 degree C. Set oven to broil or grill mode.
Make bechamel sauce and set aside.
Bring lots of water to a boil, sprinkle in generous amount of salt and add in pasta in and cook as per package directions. Drain and set aside.
Heat oil in a pan, add in garlic and saute for a min.
Add in leeks and saute till soft. Now add in all veggies, salt and pepper. Cook till veggies gets caramelized.
Add in basil and oregano and mix well.
Now add in cooked pasta and sauce and toss well.
Spoon this into baking pan, spoon some more sauce on top and sprinkle with cheese.
Broil this for 5 mins or so till top gets light golden.
Remove it and let it cool for 5 mins.
Serve with garlic bread


Pictorial: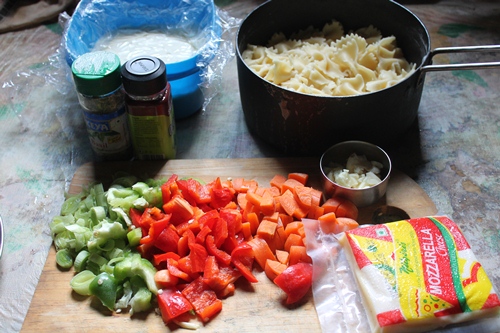 Take all your ingredients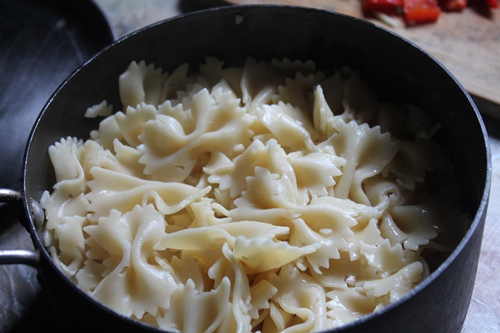 Cook some pasta in salted boiling water and drain it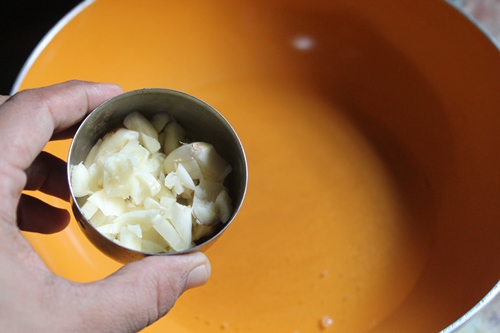 Heat oil in a pan, add in garlic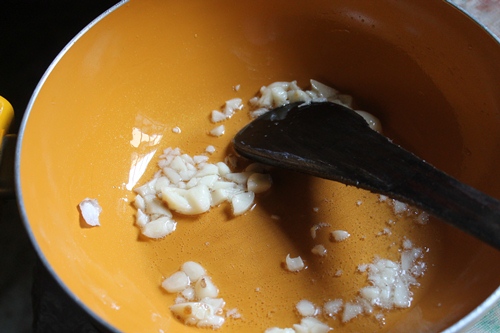 saute for few sec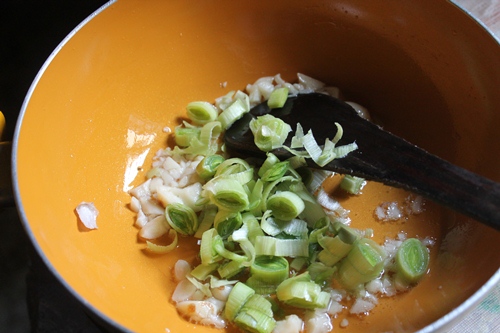 add in leeks..you can add onions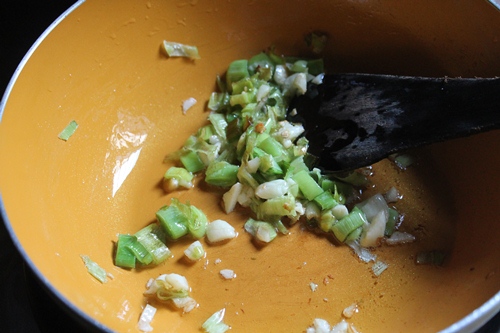 saute till translucent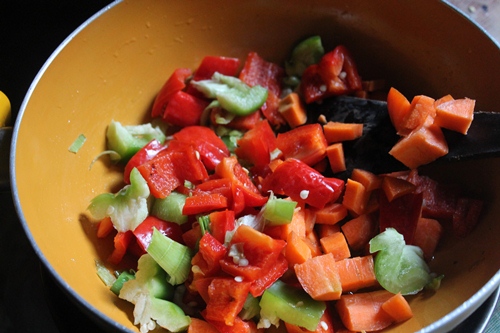 add in all veggies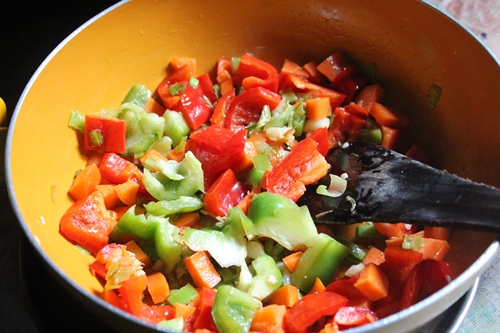 mix well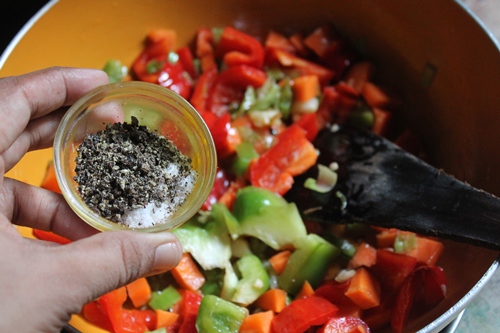 season with salt and pepper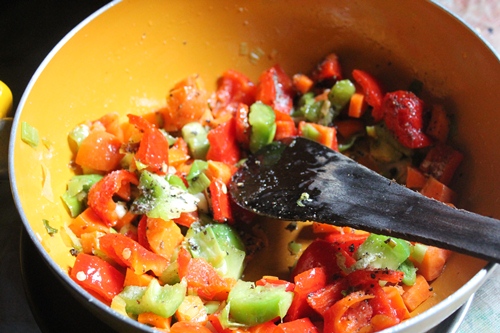 saute them well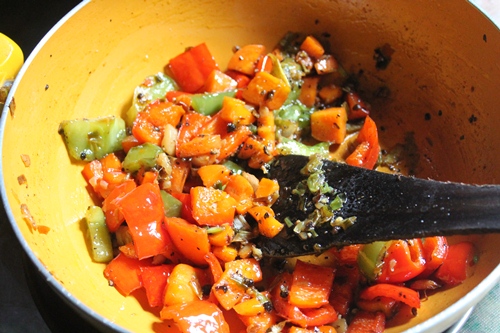 cook till it is caramelized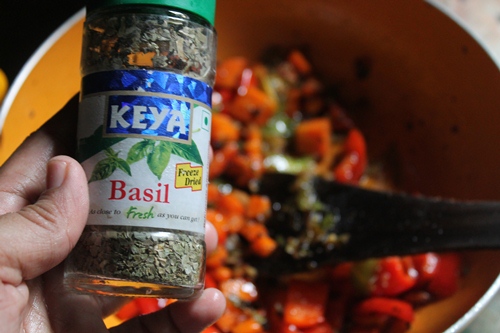 add in some dried basil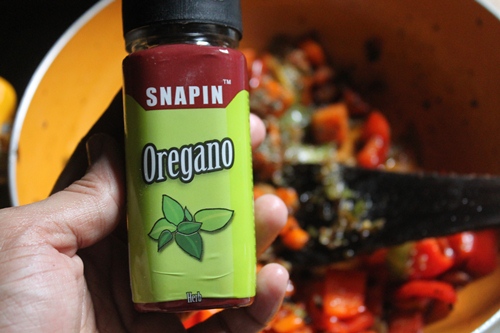 and oregano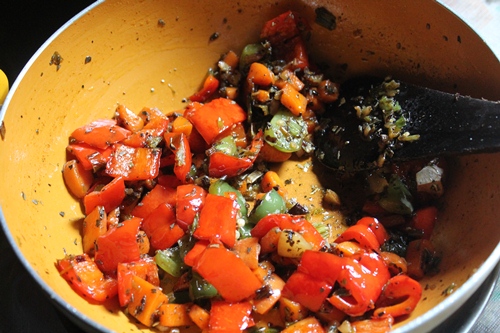 mix well..veggie done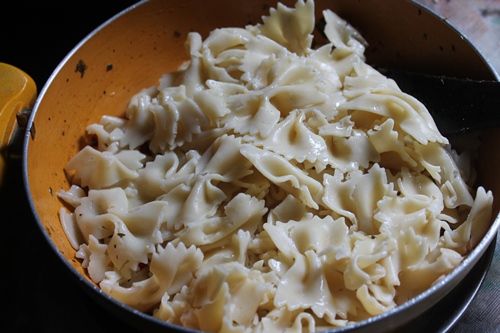 add in cooked pasta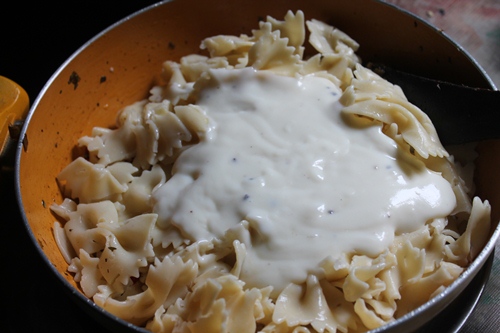 spoon in some sauce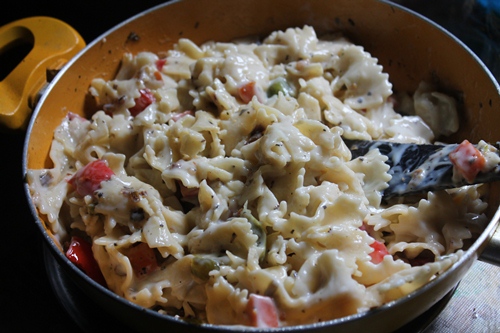 toss well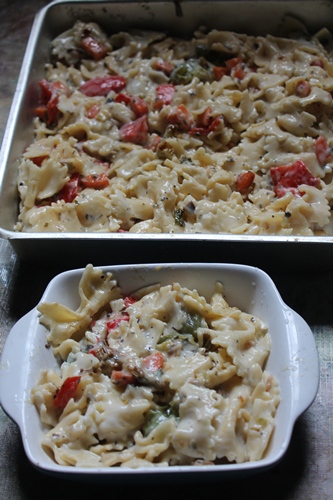 spoon this into baking pan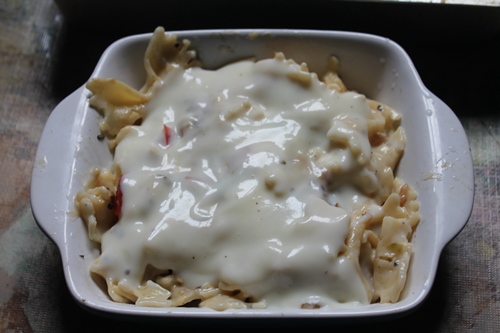 spoon some sauce on top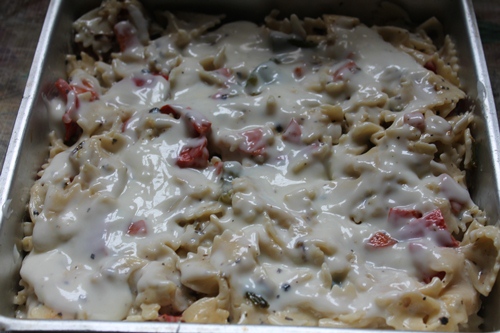 I spooned on the other pan too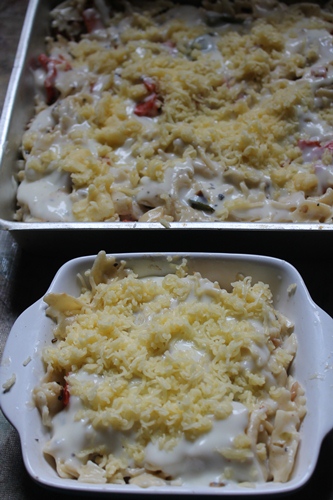 sprinkle top with grated cheese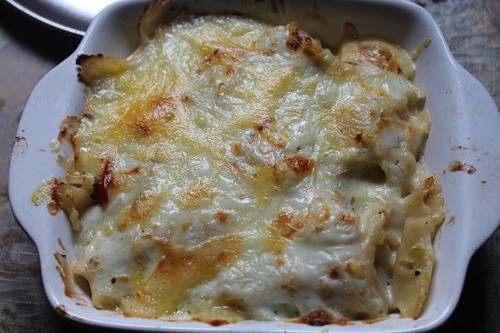 bake till golden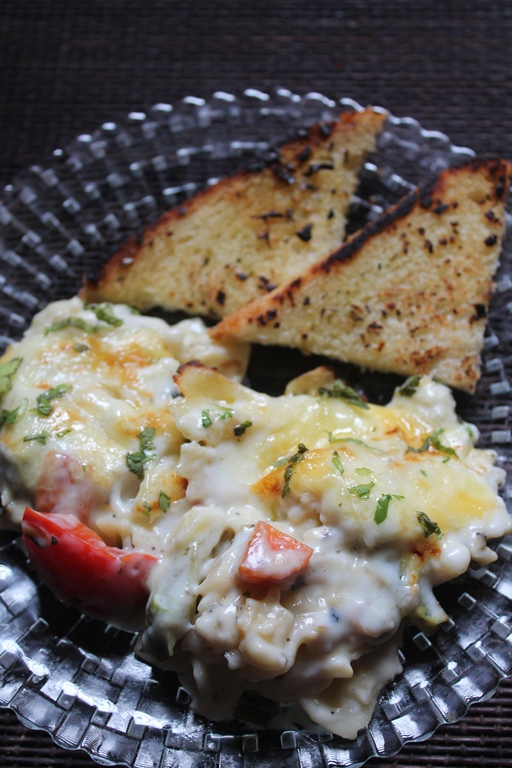 Serve with garlic bread
I am Aarthi, a happy homemaker, mom of two beautiful girls, married to my high school sweet heart. My goal is to teach people that cooking can be way more easier and joyful than they think. Yummy Tummy features recipes all over the world with step wise pictures which surely shows the ease of cooking.