Healthy jowar or cholam idli and dosa recipe which taste delicious and is highly nutritious.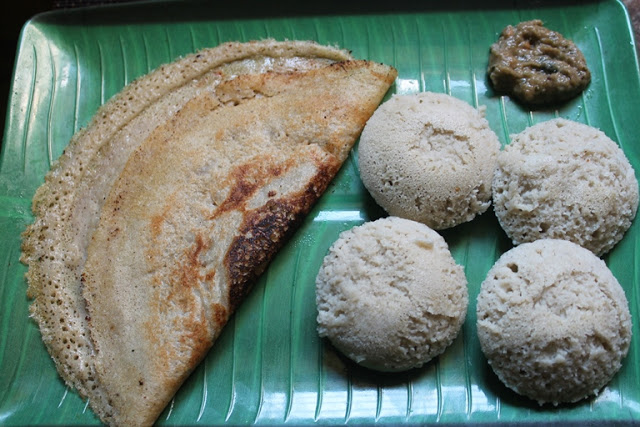 Cholam idli and dosa is one recipe which i made recently and loved it instantly. It is a simple recipe and taste really delicious. The batter made is multi purpose, you can make idli, dosa, kuzhi paniyaram, uthappam using that batter. The idlies turns out so soft and fluffy. Dosa turns out crispy..I have already share cholam kuzhipaniyaram here.
About this Recipe
Sorghum is a grass family genus with approximately 25 species of flowering plants. Some of these species are grown as cereals for human consumption, while others are grown in pastures for livestock. Sorghum bicolor, for example, was domesticated in Africa and has since spread throughout the world. Because sorghum grains
are unrelated to wheat, they are suitable for those suffering from celiac disease or gluten intolerance. In India, this gluten-free flour has traditionally been used to make pancakes, porridges, beer, and flatbreads such as jowar roti. Sorghum grain contains more protein and less fat than corn.
Is it healthy to eat Jowar dosa?
It is a gluten-free grain that is high in nutrients. It is highly recommended for people with diabetes, thyroid issues, or who follow a gluten-free diet. Jowar helps to strengthen the bones, making it ideal for children. It also aids in the reduction of cholesterol and the protection of heart health.
Similar Recipes,
Idli Recipes
Dosa Recipes
Chutney Recipes
Sambar Recipes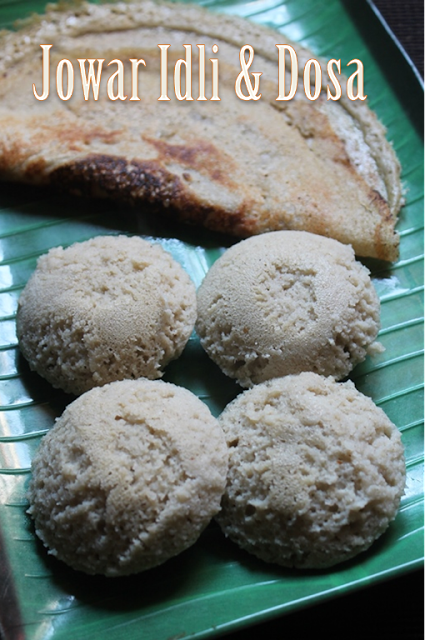 Hope you will give this a try and let me know how it turns out for you.
Ingredients for Jowar (Sorghum) Idli & Dosa Recipe :
Cholam / Jowar / Sorghum :
The flavour of sorghum is mild and earthy. It has the texture and flavour of wheat berries, and it has been dubbed the most wheat-like gluten free flour.
Urad dal / Ulundu Paruppu :
Urad dal has a mildly bitter flavour and a slightly slippery texture that cooks up thick, making it ideal for use as a binding agent in dishes such as idlis and dosas.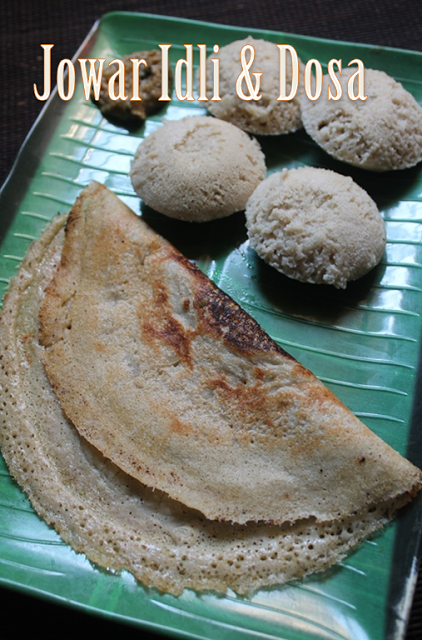 If you have any questions not covered in this post and if you need help, leave me a comment or mail me @[email protected] and I'll help as soon as I can.
Follow me on Instagram, Facebook,Pinterest ,Youtube and Twitter for more Yummy Tummy inspiration.
IF YOU MAKE THIS RECIPE OR ANYTHING FROM YUMMY TUMMY, MAKE SURE TO POST IT AND TAG ME SO I CAN SEE ALL OF YOUR CREATIONS!! #YUMMYTUMMYAARTHI AND @YUMMYTUMMYAARTHI ON INSTAGRAM!
📖 Recipe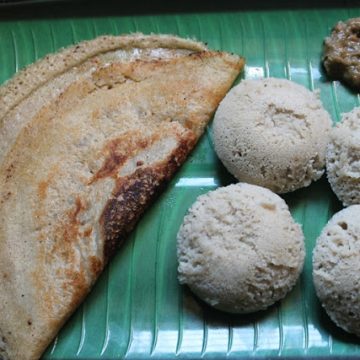 Cholam Idli & Dosa Recipe (Jowar | Sorghum)
Healthy jowar or cholam idli and dosa recipe which taste delicious and is highly nutritious.
Ingredients
Cholam / Jowar / Sorghum - 1 cup

Urad dal / Ulundu Paruppu - ¼ cup

Fenugreek Seeds / Vendayam - ½ tsp

Salt to taste

Oil for making dosa
Instructions
Wash cholam and dal well. Add fenugreek to the urad dal and soak them separately for 4 to 5 hours.

Now take dal and fenugreek mix in a blender and add water little by little and make it into a smooth fluffy puree. Take this in a bowl.

Now add the jowar to the same blender and puree again till smooth. It wont get smooth, but try to get as smooth as possible. Dont add too much water, add little by little.

Now pour this in to the dal mix and add salt. Mix well and let it ferment for 8 hours or overnight.

Now the next day give it a good mix, spoon this in a idli mould and steam for 5 to 6 mins. You can make the batter a little thin and make crispy dosa too.

Now remove it and serve hot with chutney..
Step by Step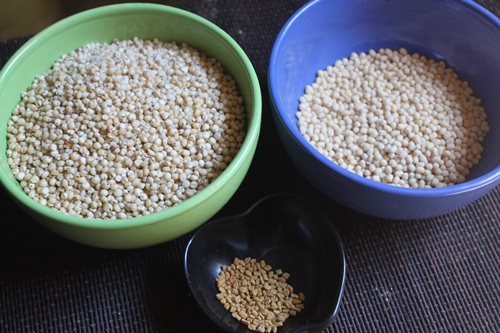 Take jowar, urad dal and fenugreek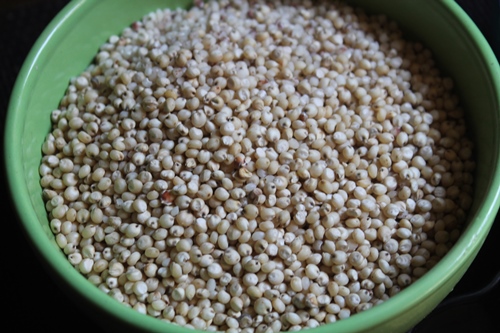 this is how jowar looks like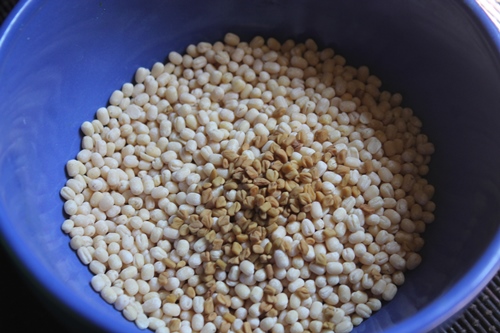 take urad dal and fenugreek in a bowl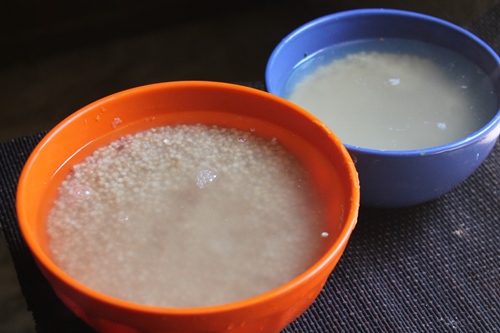 wash them well and cover them with water and 
let them soak for 4 to 6 hours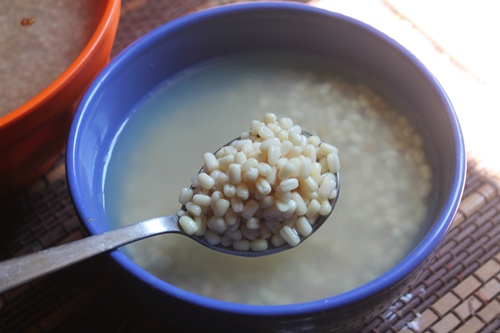 now it is soaked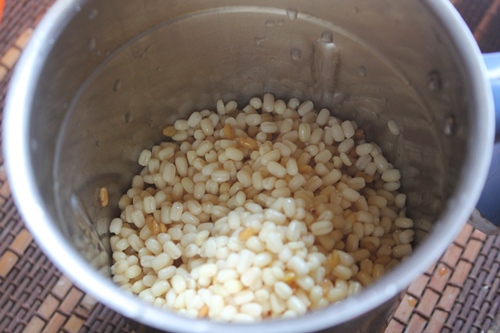 take dal in a blender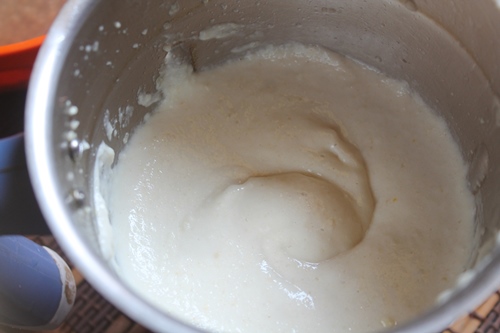 add water little by little and make it into smooth paste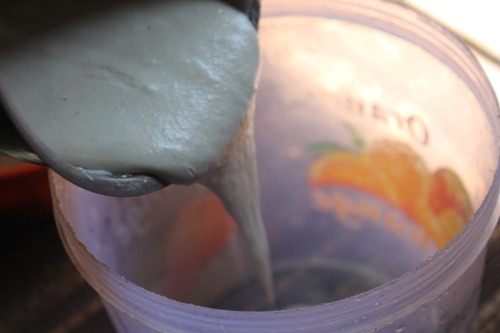 Pour this into a container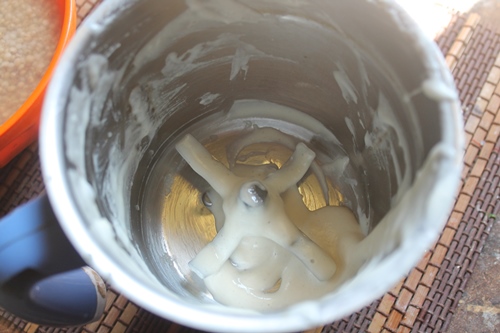 now in the same blender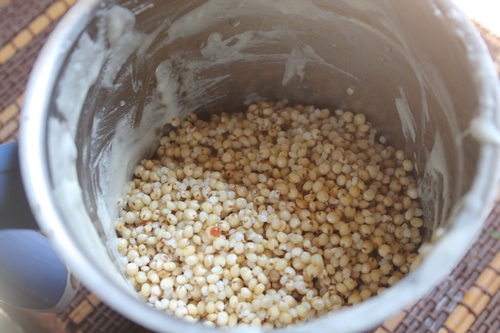 add in jowar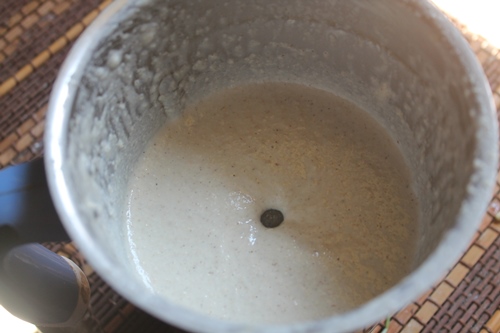 puree till smooth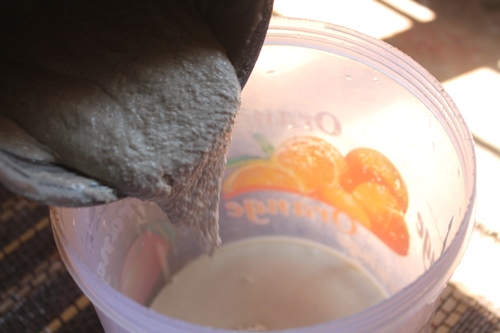 pour it into the container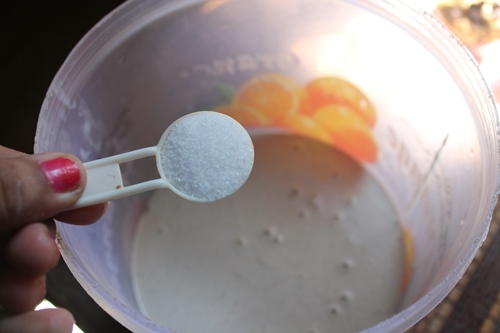 add salt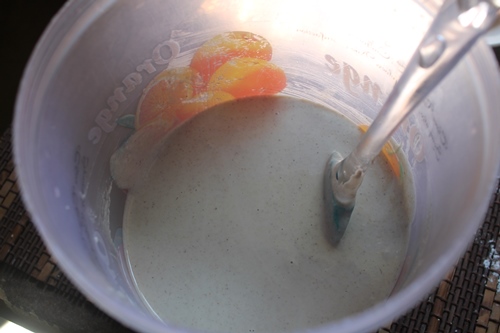 mix well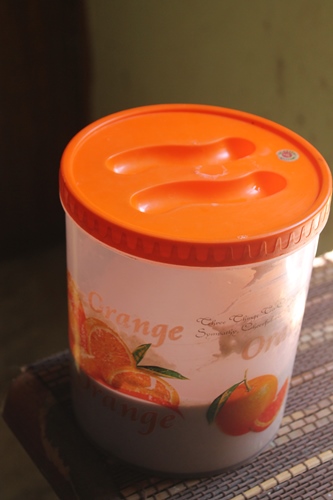 cover and let it ferment overnight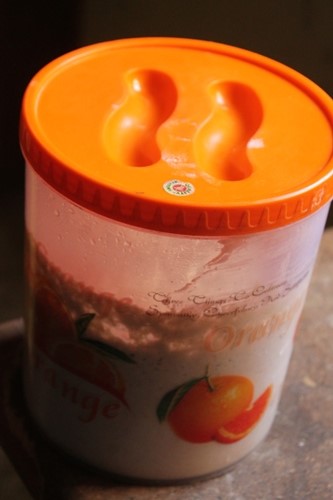 now it is fermented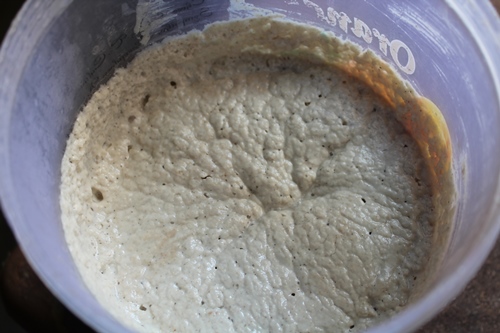 look how frothy it has got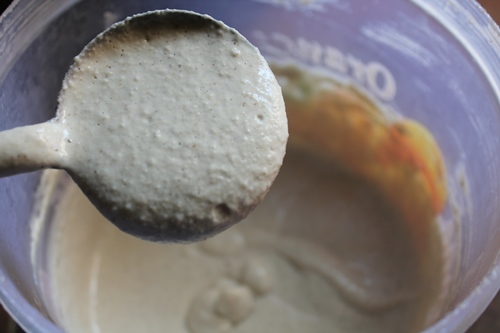 give a good mix..you can use this batter for idli, dosa and uthappam too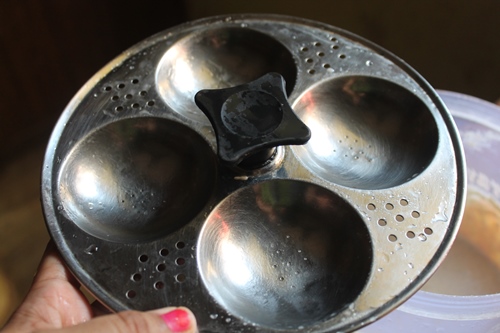 Now lets make idli, take idli mould..grease it lightly with oil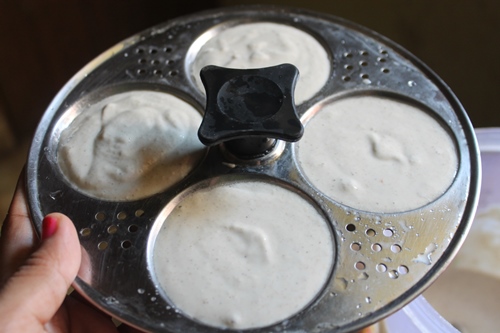 spoon some batter in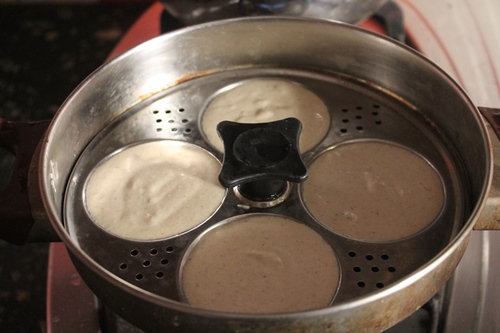 place it in idli steamer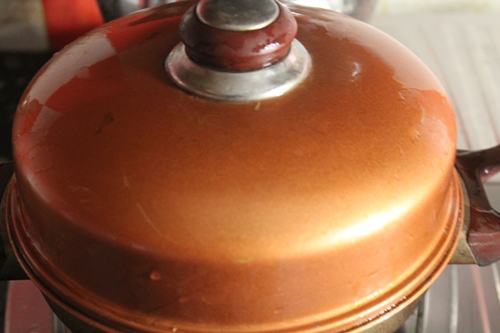 cover and steam cook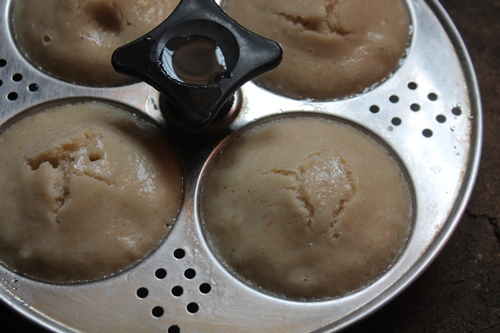 now it is done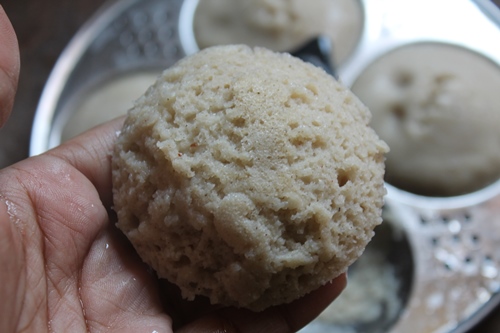 so soft and fluffy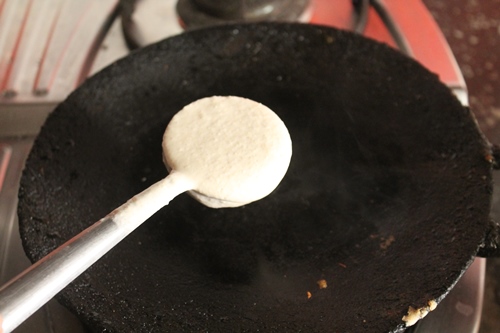 for making dosa, make the batter little thin by adding some water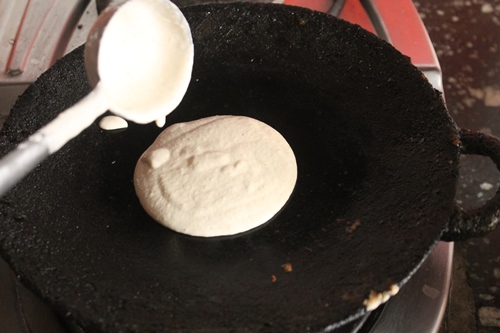 pour a ladleful of batter in a hot tawa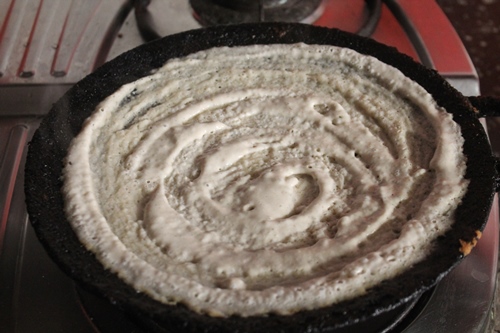 spread thinly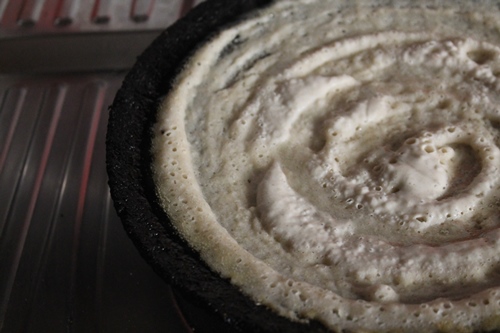 drizzle oil around the sides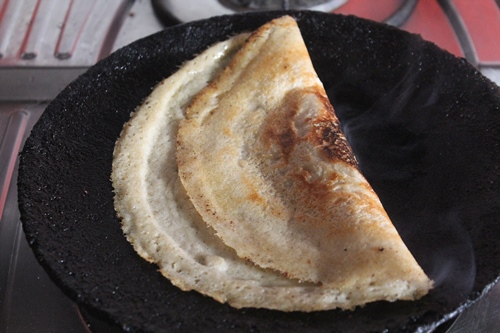 flip over and cook on other side too..now fold it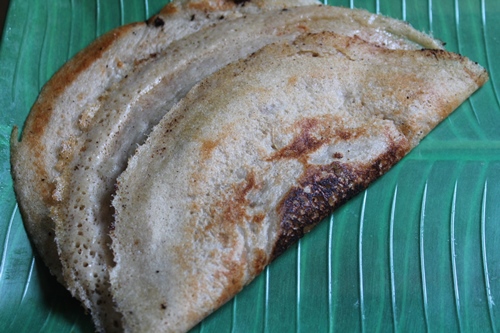 serve