Paper dosa is a crispy dosa made with dosa batter. Crispy dosa with step by step pictures.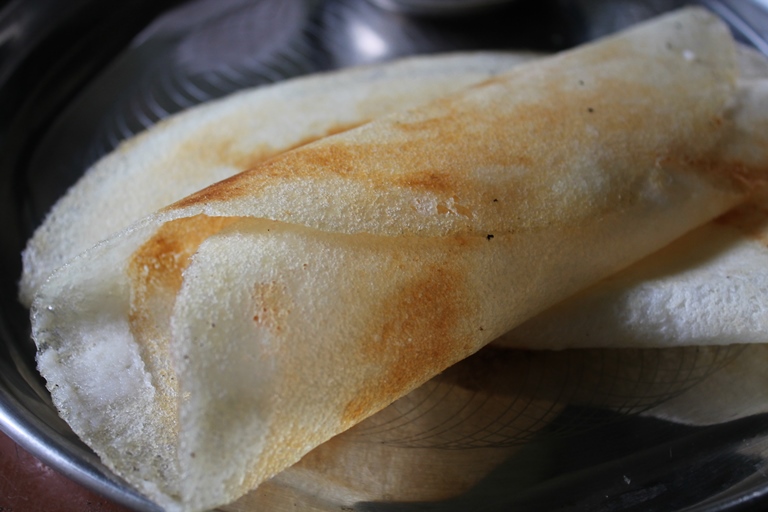 Dosas are one of the staple dish in our house..Amma don't make those thick dosa always, because we are not a fan of it.. She makes paper thin dosa always…If you are wondering whether it is difficult to make then check out my post.. You will know how easy it is.
The term paper roast has become so ingrained in South Indian culinary jargon that it hardly registers as an English phrase. Paper roast isn't just another type of dosa. It has an additional aura. It's paper-thin and roasted to the point of resembling burnished gold! Its wafer-crisp, and you can feel it crackle as it melts in your mouth
with each bite.
A dosa is a thin (usually crispy) South Indian flat bread made from a fermented batter primarily composed of lentils and rice. Rice and black gram are the main ingredients, which are ground together in a fine, smooth batter with a dash of salt and fermented.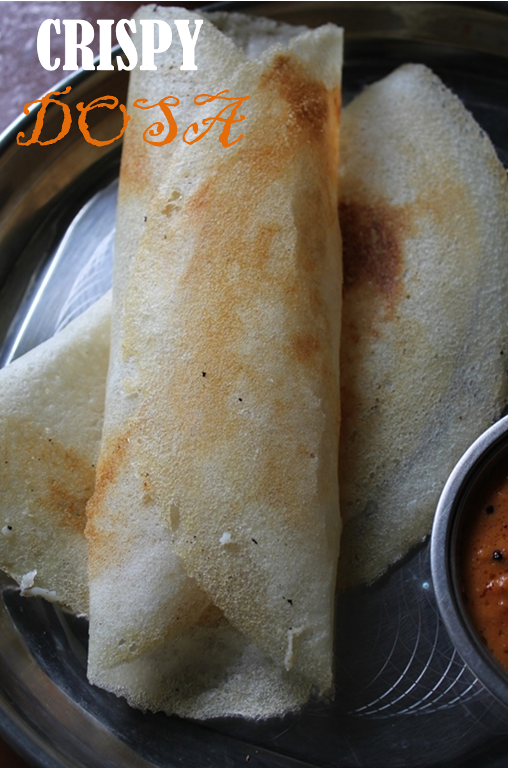 You can check Amma Dosa & Idli Batter right here..This version of dosa batter makes a perfect crispy dosa and soft idlis..
Dosas will turn dark brown if you add a lot of Urad Dal to the batter. Lentils are frequently used to give Dosas and other similar dishes a crispy texture and golden brown colour. It will also have an effect on taste.
Paper roast comes in a variety of shapes, including circular, triangle- folded, and standing conical. The golden dosas contrast beautifully with the green of the plantain leaf. Steaming sambar and the textured white of the coconut chutney are tucked alongside the paper roast.
📖 Recipe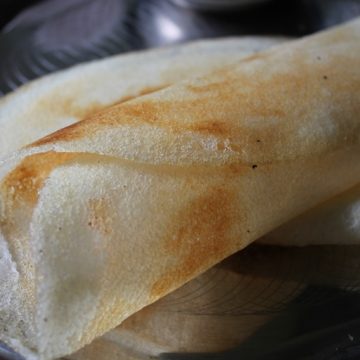 How to Make Paper Roast | Paper Roast Dosa Recipe
Paper dosa is a crispy dosa made with dosa batter. Crispy dosa with step by step pictures.
Print
Pin
Rate
Ingredients
Homemade Dosa Batter as needed

Oil for pan frying
Instructions
Heat  a tawa on hight heat and as soon as it gets hot take a ladleful of batter and pour in the centre. Not spread it evenly so that it form into round dosa.

Now drizzle some oil on the sides of the dosa and all over the dosa..

Now take a flat spatula and smooth the top of the dosa so that the top stays smooth .

Let it cook for some more time until you see a light golden colour around the edges..

Fold into thirds and serve with chutney..
Join us on Facebook
Follow us on Facebook
Share by Email
Share on Facebook
Step by Step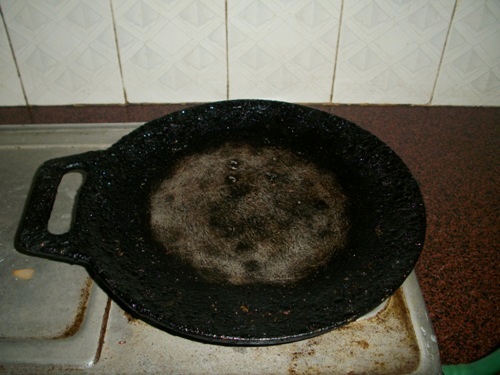 Heat a tawa on heat..I used my mum's iron skillet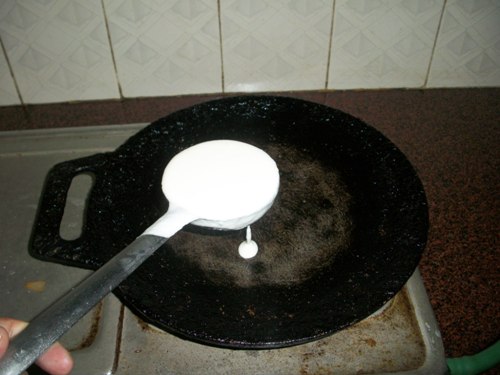 pour a ladleful in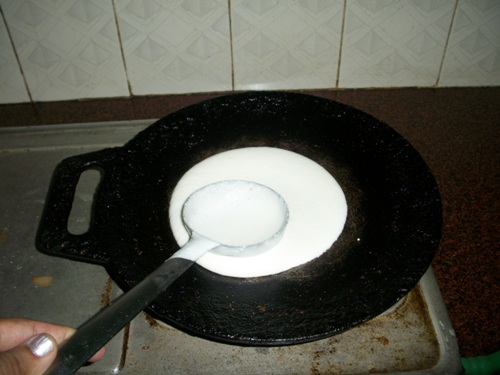 start spreading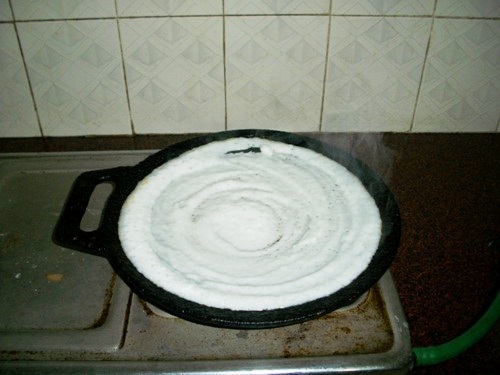 till it is evenly spreaded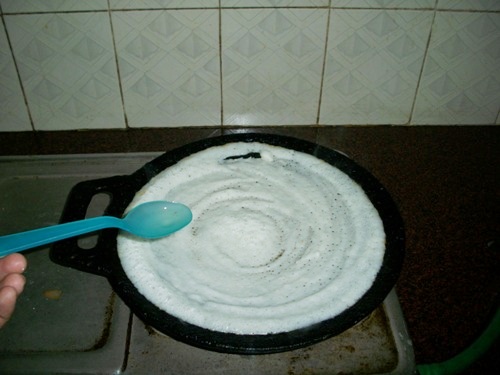 drizzle some oil around the edges and center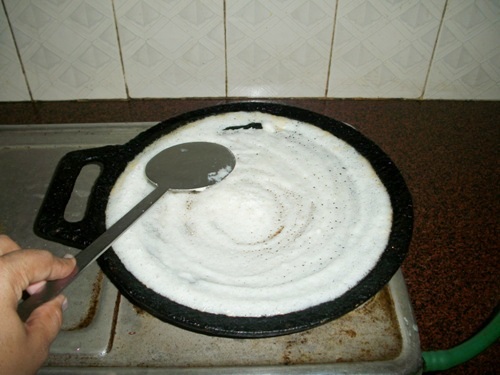 start to smooth the top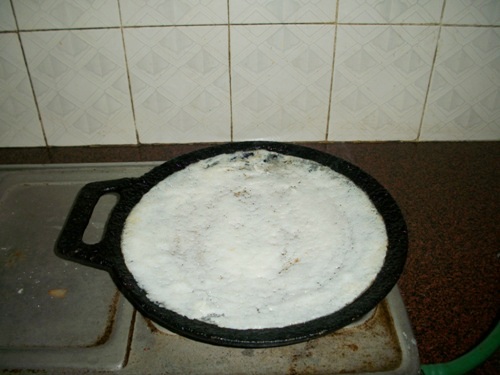 till it is thin and smooth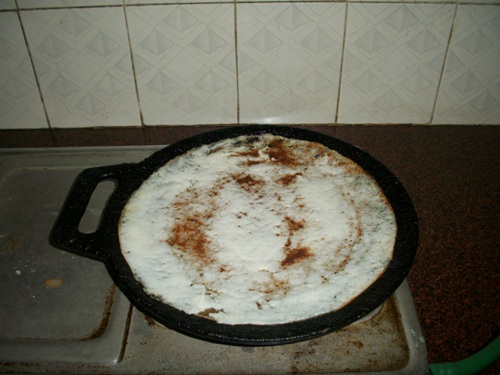 let it cook till it gets crispy and golden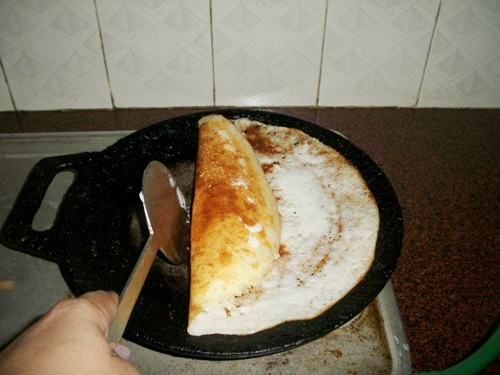 fold from one edge
and now other side