Many of my viewers asked me for a fondant cake, so i decided to give it a try..For making that i want to make a layer cake..When i was thinking what to make. I remembered few over ripe banana lying in my fridge. I also had few pineapple slices. So i decided to make a banana layer cake, i used pineapples in this because it makes the cake moist and flavourful..
I made thise cake and frosted it with chocolate buttercream, then covered the entire cake in fondant. I made a simple bow for the cake, even though it was not perfect, i loved it..Not bad for a home cook right..Will share how to make the bow in a separate post..
Hope you will give this a try and let me know how it turns out for you..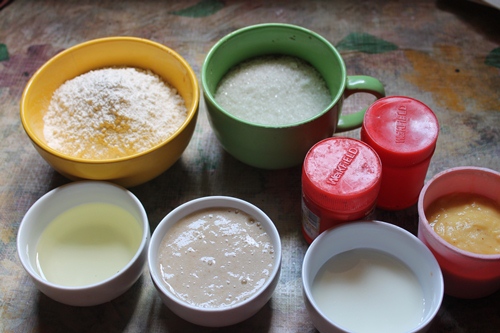 Take your ingredients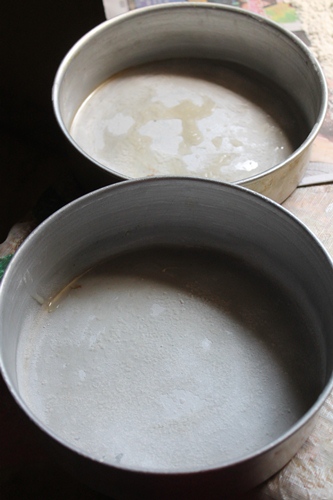 Oil two round cake pan and coat it with flour on all sides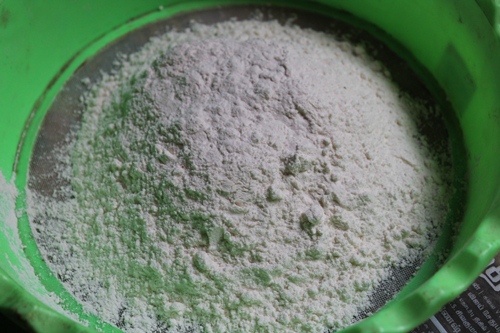 in a sifter take flour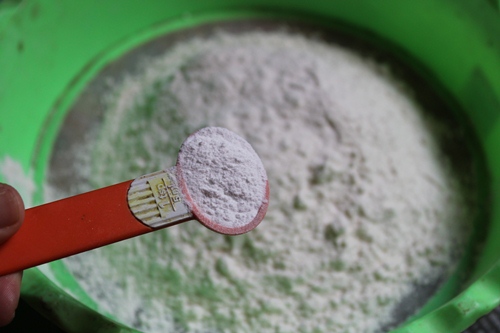 baking powder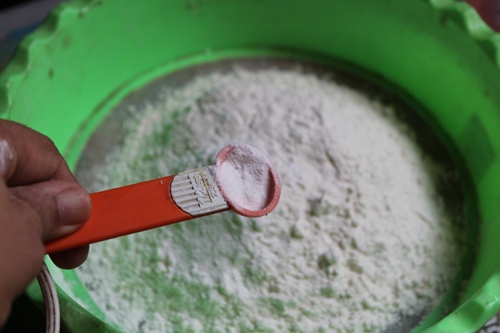 and baking soda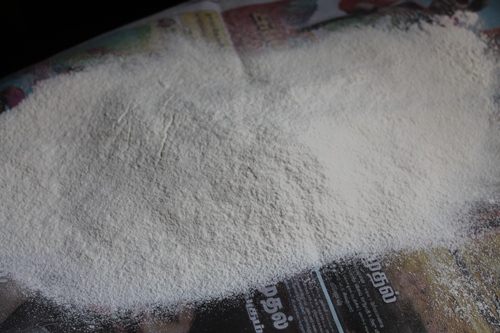 sieve it well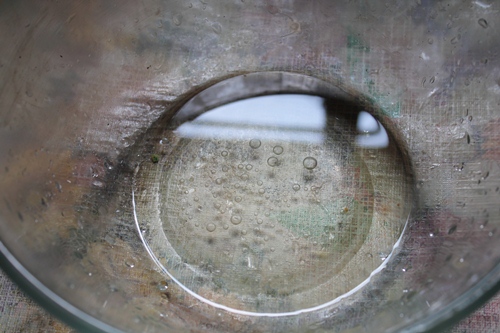 in a bowl, take oil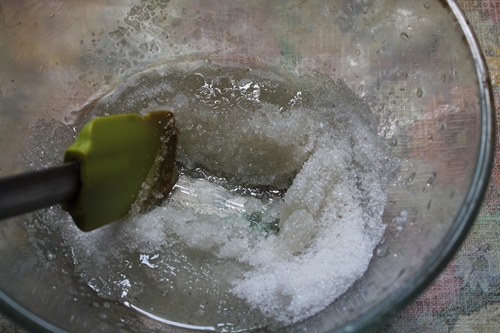 sugar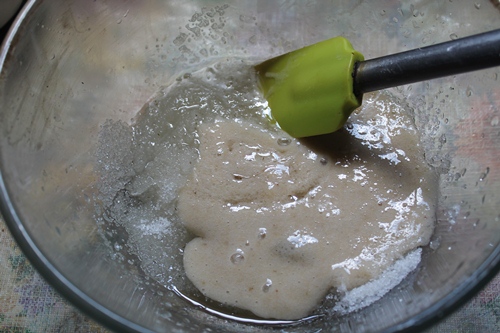 banana puree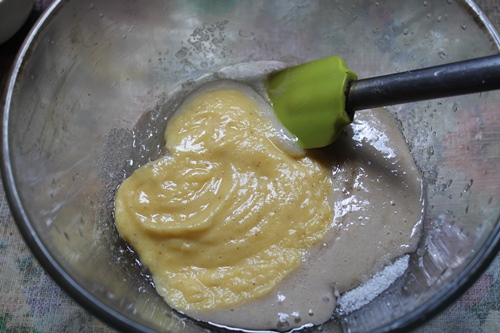 pineapple puree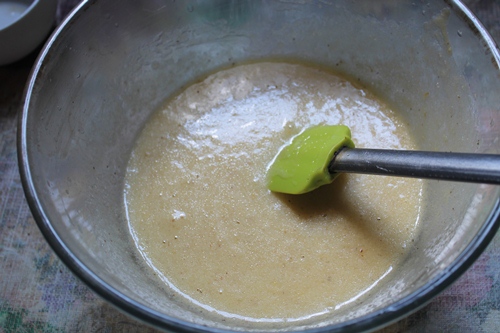 mix well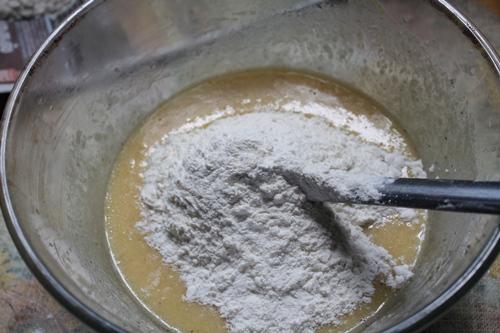 add in half of the flour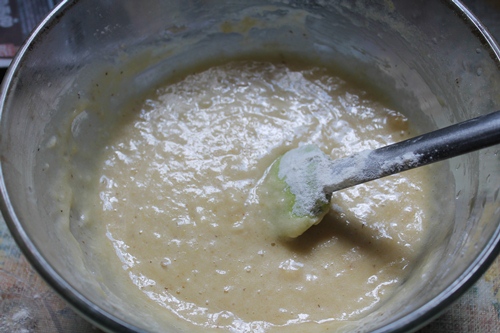 fold gently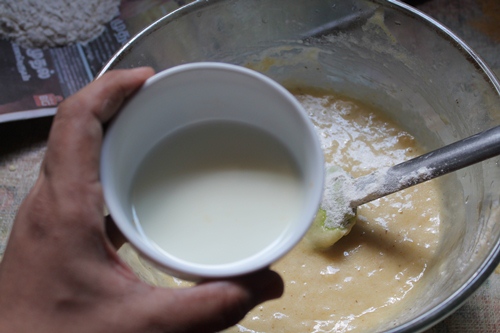 add in milk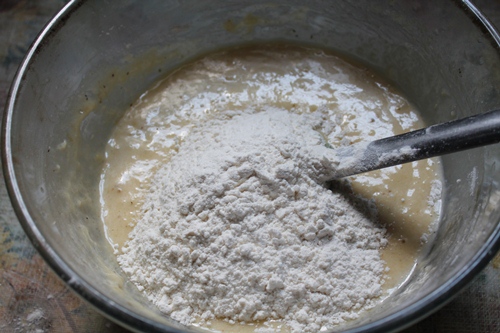 and the remaining flour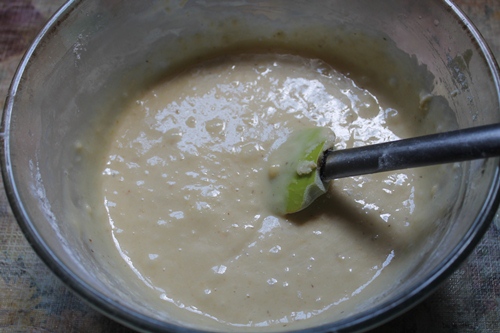 fold gently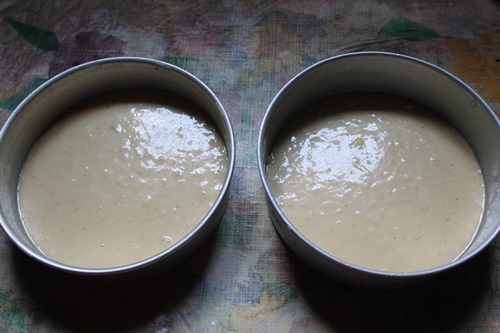 Divide the batter between two cake pans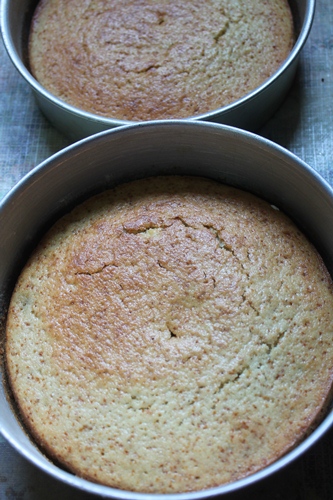 Bake them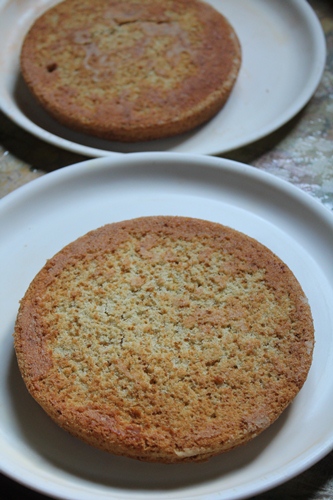 Invert it to a plate and cool completely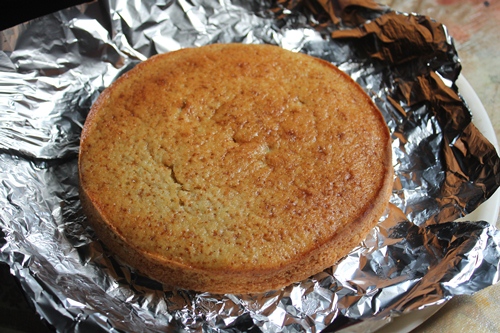 I placed a cake on a plate that is covered with strips of foil..
you can use parchment too, i ran out of it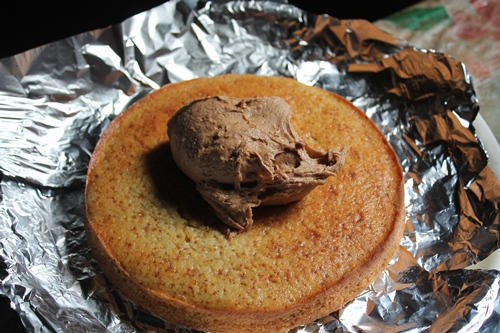 dollop some frosting on top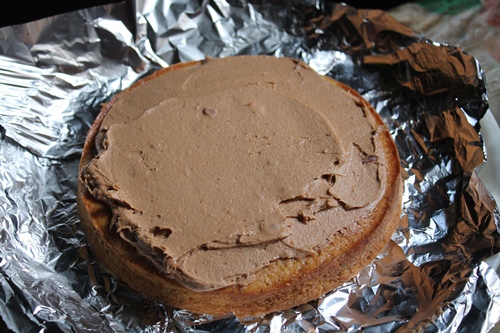 spread it evenly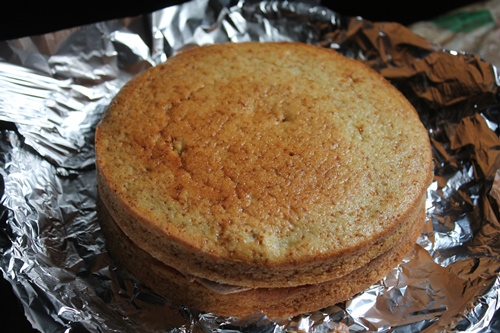 top with the second layer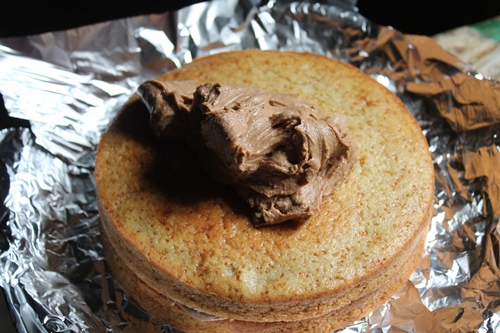 spoon some more frosting on top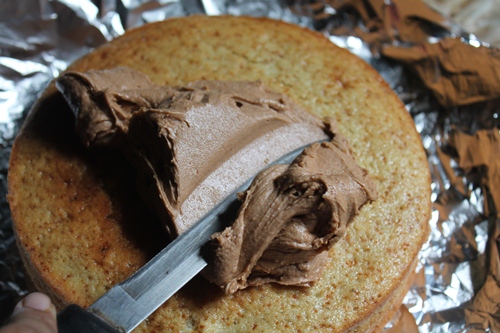 spread evenly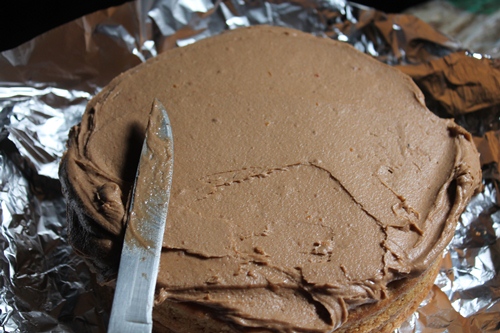 once the top is covered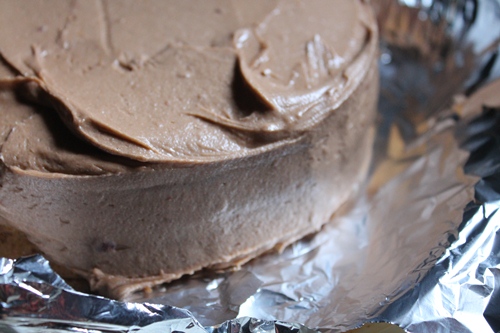 spread the sides too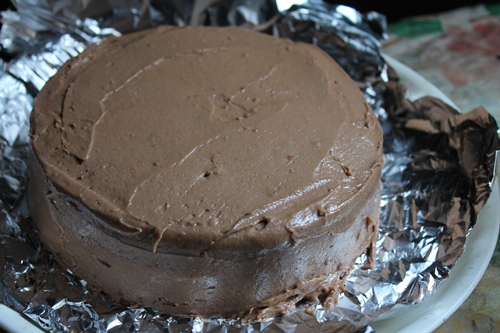 now smoothen the frosting as you can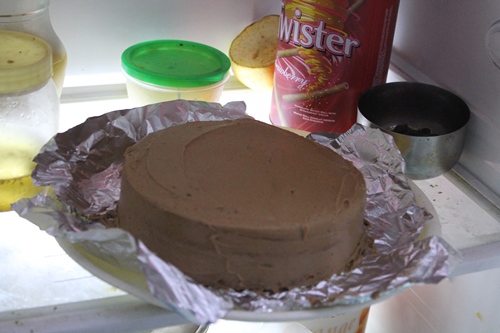 chill for 15 mins ..i wanted to cover this with fondant,
so i chilled it overnight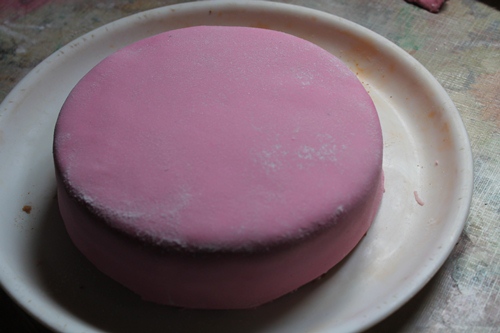 i covered the entire cake with fondant, will share it in a
separate post..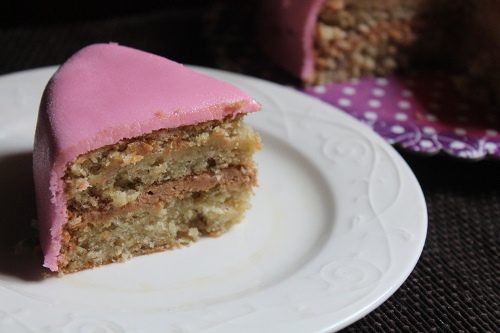 Slice and serve..The cake was so moist and flavourful..