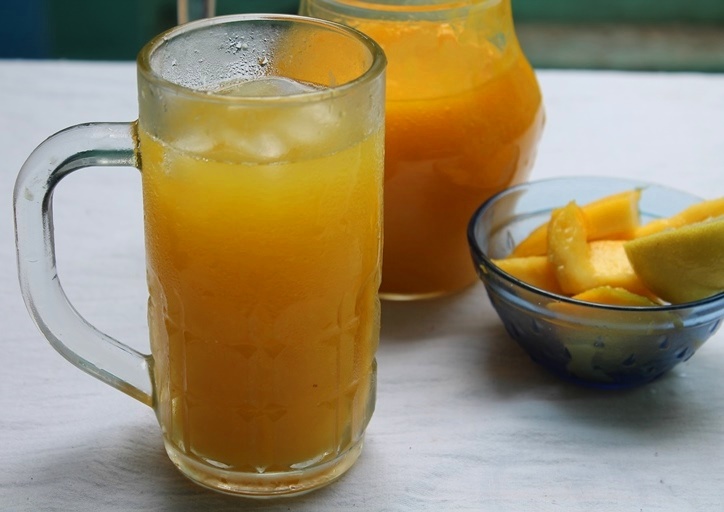 Okay enough of saying again and again about my love for all things lemonade. I have made them with quite a few fruits..Since it is mango season, how can i resist the urge of making a mango lemonade. So i finally made it and it was one wonderful drink. Now i am making and keeping the syrup in my fridge always so i can mix up this drink whenever i need it..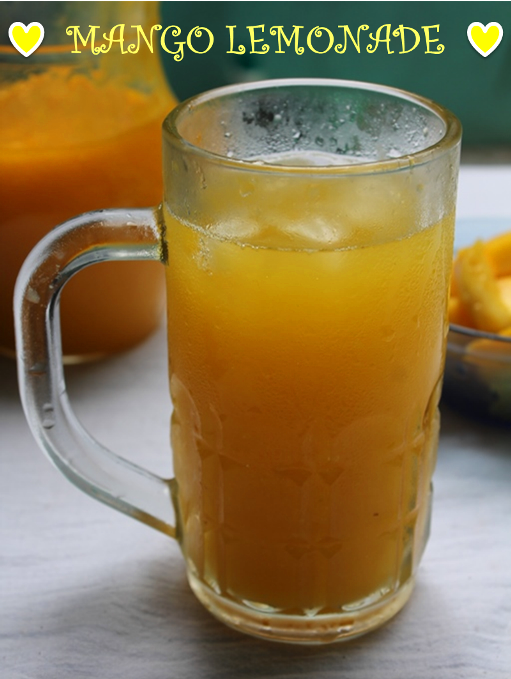 I have plans to make many more lemonade recipes with strawberry orange, apple, grape and tomato..Will share all my versions here soon..Untill then check out this recipe and let me know how it turned out for you..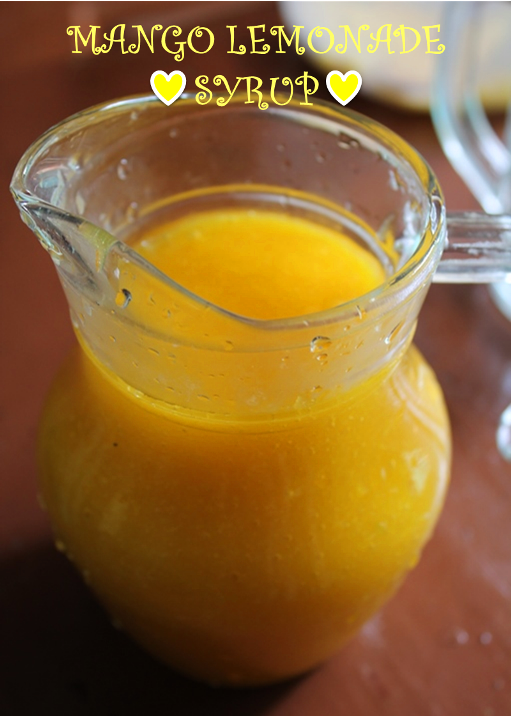 Preparation Time : 10 mins
Cooking Time : 5 mins
Makes : 3 cup of lemonade syrup


Ingredients:
Ripe Sweet Mangoes – 2 cups peeled and chopped
Lemon Juice – 3 tblspn or to taste
Sugar – 3/4 cup
Water – 3/4 cup


For making lemonade:
Ice Cubes as needed
Cold Water as needed
Method:
Take ripe mangoes in a mixer and puree them. Set aside.
Take sugar and water in sauce pan. Heat to dissolve, bring to boil and switch off the flame.
Add in lemon juice and mango puree. Mix well. Store this syrup in a jug and chill it. This is your mango lemonade syrup.
Now to make lemonade. Take a glass and add some icecubes, pour some of the syrup, add some cold water and mix well. Serve immediately.


Pictorial: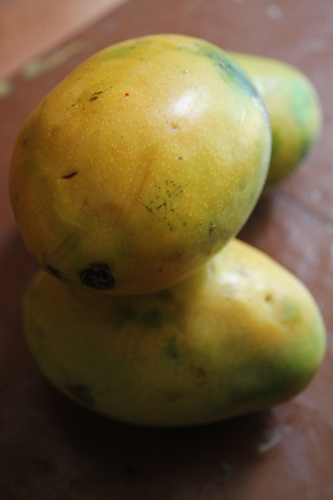 Take some ripe mangoes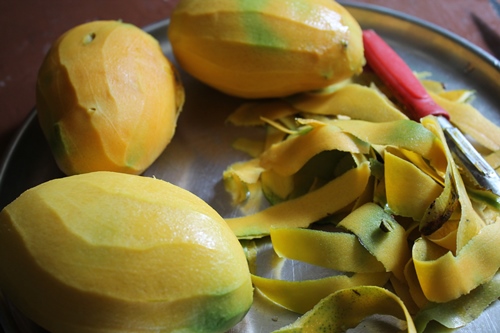 Peel em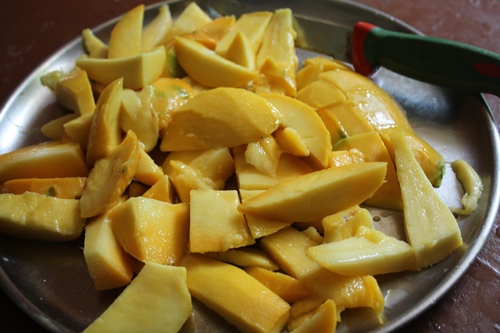 Slice them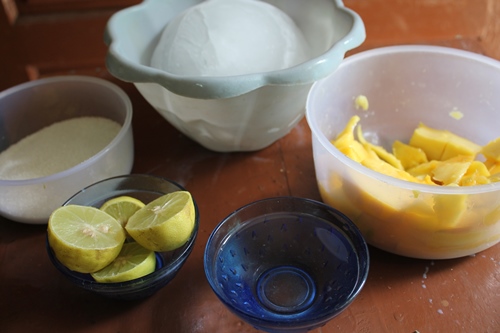 Take your rest of ingredients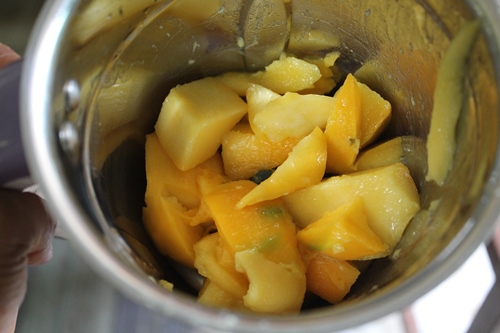 First puree your mangoes smoothly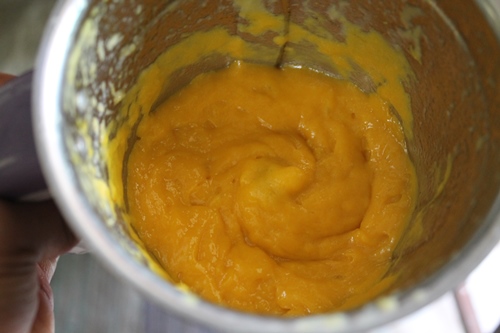 Just like this, set aside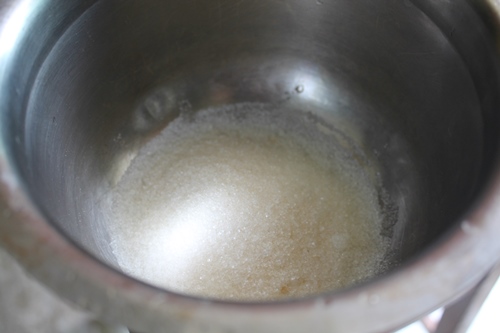 Take sugar in a bowl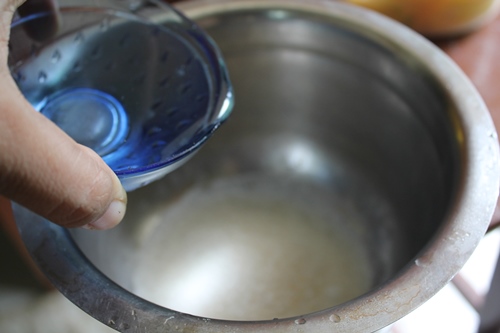 Add in some water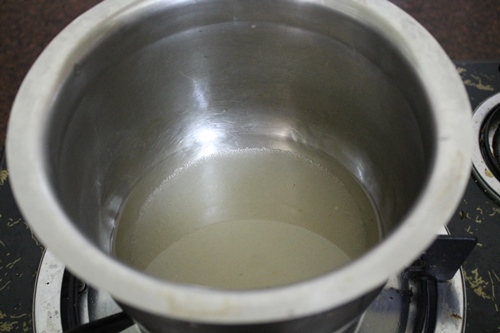 Heat this up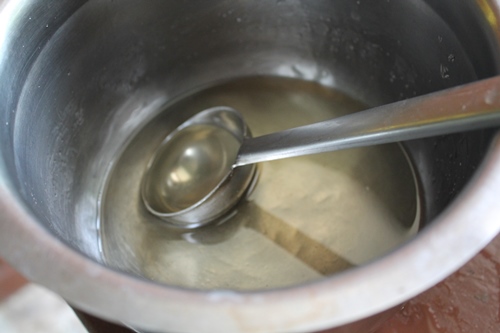 Let it get dissolved and bring to
boil once and turn off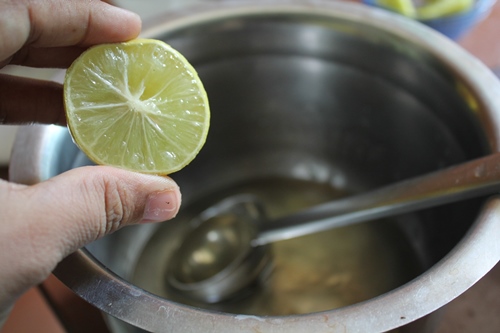 Add in lemon juice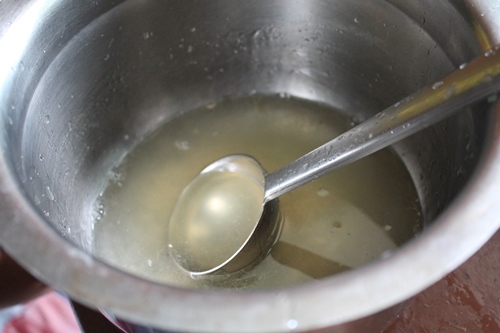 Give it a good stir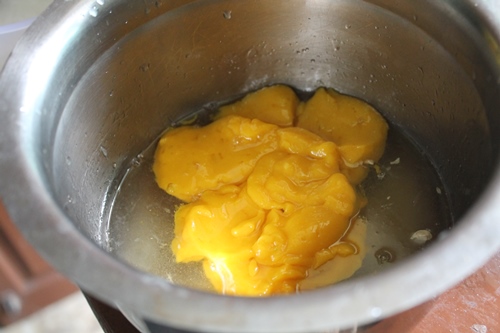 Add puree mango pulp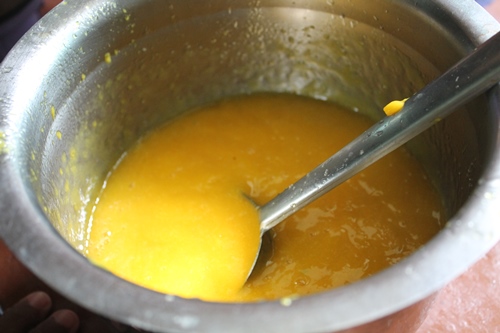 Mix well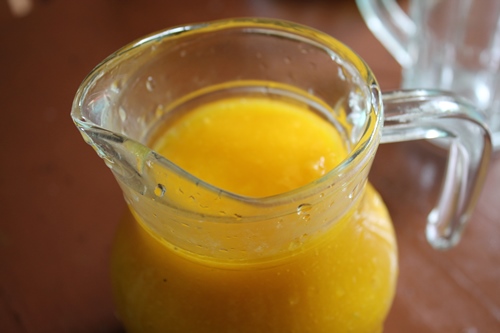 Pour into jug, this is your syrup,
Chill this till you need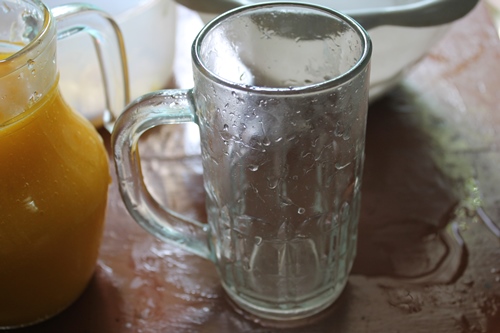 Now take a glass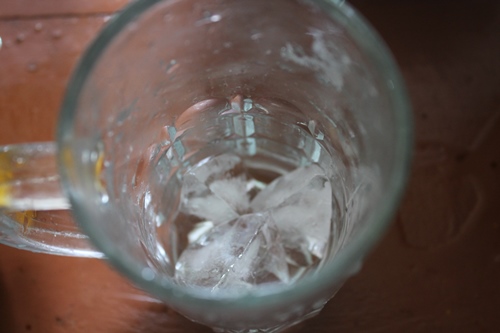 Add some icecubes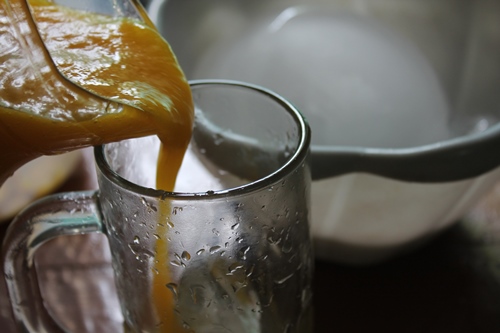 Pour some syrup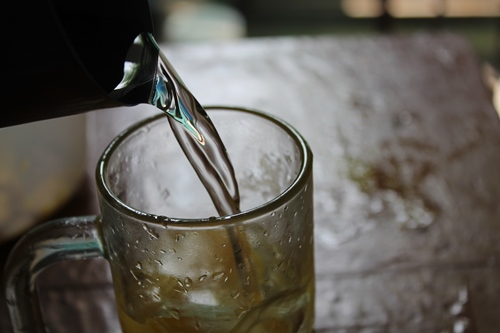 Add cold water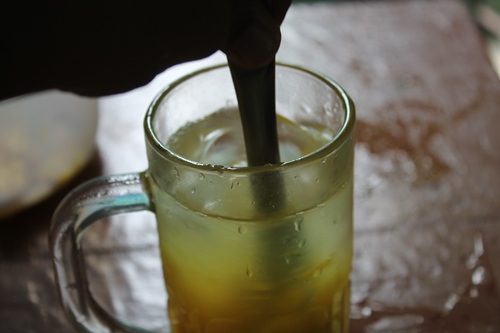 Stir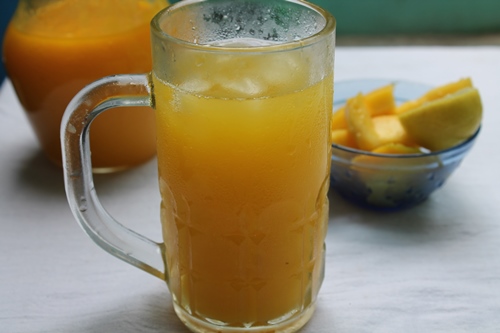 Serve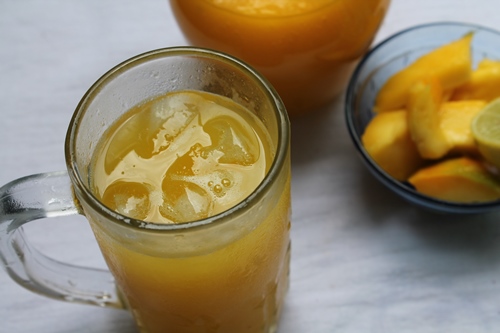 Yummy it is..