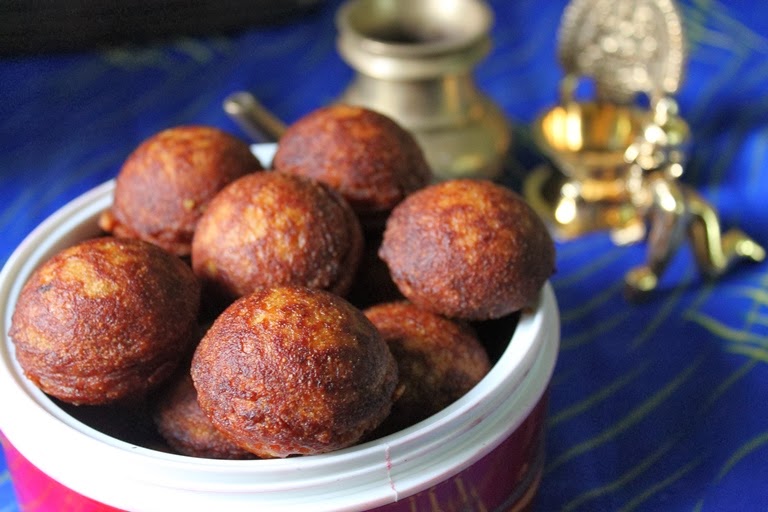 Wheat Flour Nei Appam Recipe - Godhumai Appam Recipe with Step wise pictures
Making nei appam can be time consuming, making the rice batter, fermenting it can be quite a big task. But this is a instant recipe made without banana and the ground up rice. This can be made in less than 30 mins. So give it a try and you will love it..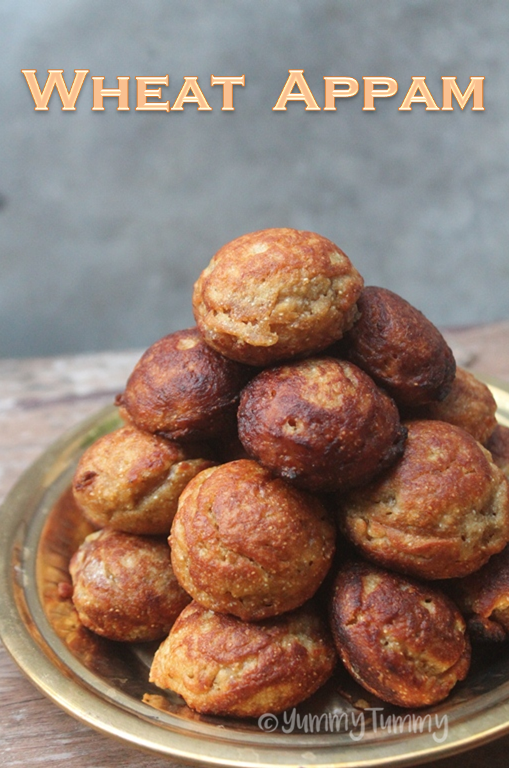 Pin
The batter is made using wheat flour and it is pan fried in kuzhi paniyaram pan with less oil. So it is healthy and tasty too. These appam turns out to be super soft and fluffy.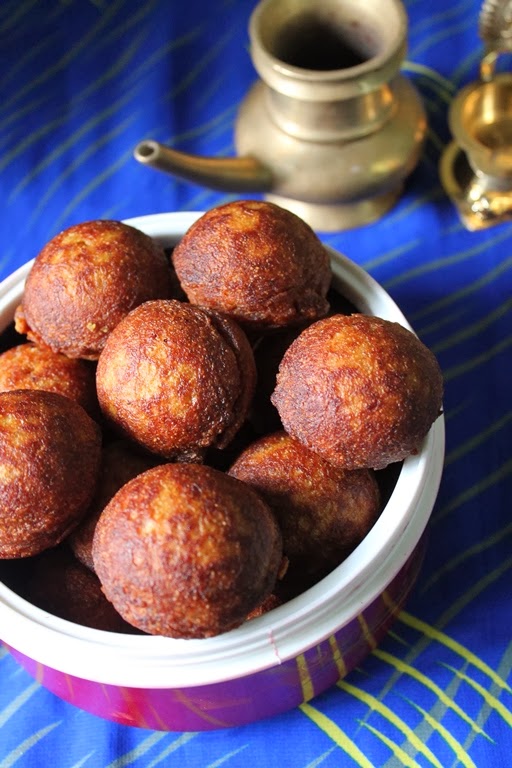 Preparation Time: 5 mins
Resting Time : 15 mins
Frying Time : 2 to 3 mins per batch
Makes : 10 appam
Ingredients:
Wheat flour / Atta - ½ cup
Rawa / Sooji / Semolina - ½ cup
Rice Flour / Arisi Maavu - ½ cup
Jaggery / Sarkarai - 1 cup grated
Coconut - ½ cup grated
Baking Soda - 1 tsp
Salt - ¼ tsp
Ghee / Oil - for frying
Water as needed
Method:
Take all ingredients in a bowl except ghee. Add water and make into a soft and smooth batter. Let this mixture sit for 15 mins.
Now heat a paniyaram pan. I used a nonstick paniyaram chatti.
Add in ghee and let that heat up. Drop spoonfuls of batter into the chatti and fry till golden. Flip over and cook on other side too till it is crispy.
Remove it and let it drain in a paper towel.
Serve.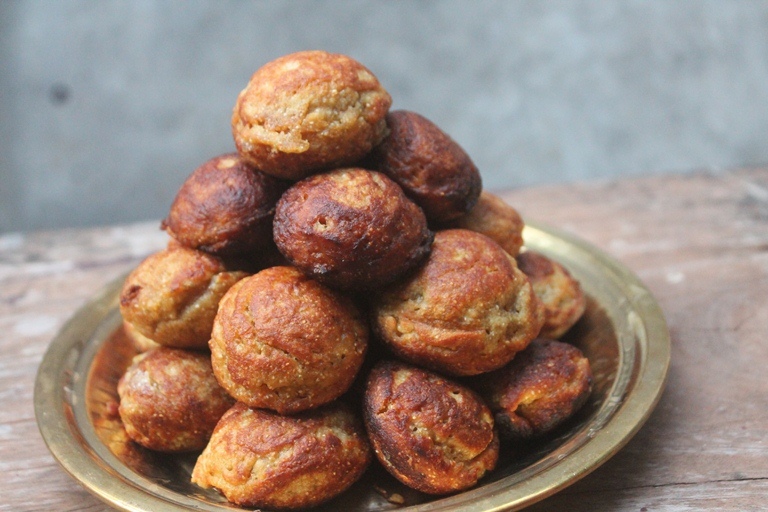 Pin
Pictorial: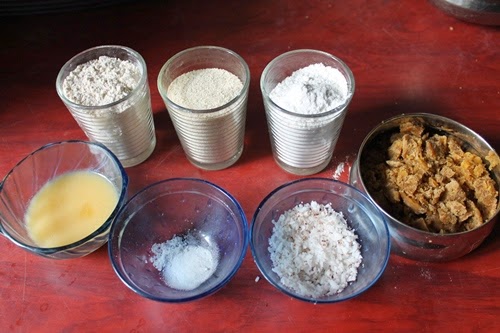 Take all your ingredients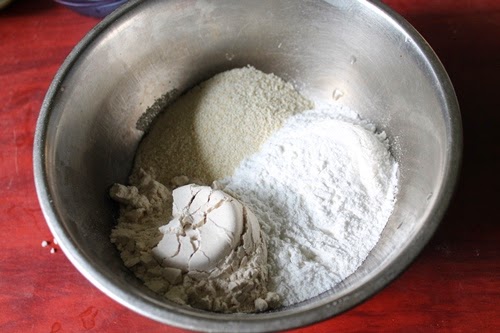 Take wheat flour, rice flour and sooji in a bowl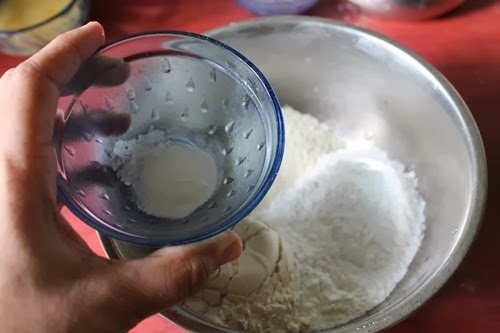 add some salt and baking soda in it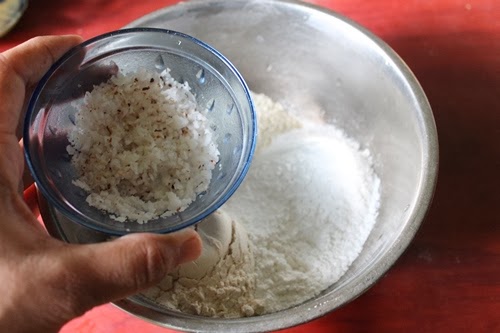 add in coconut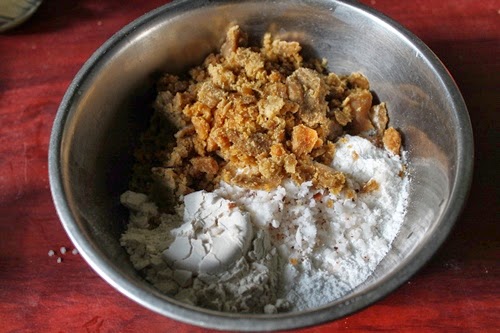 some grated jaggery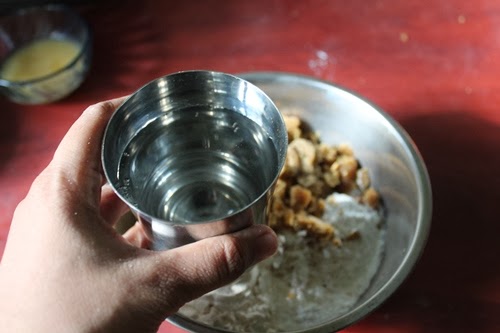 add in water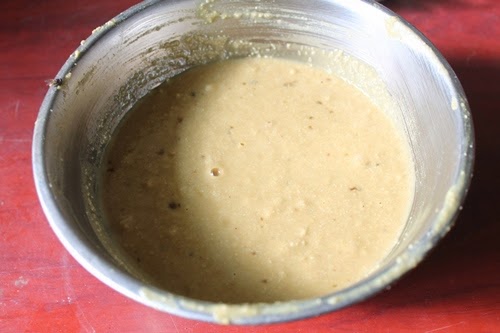 Make into a batter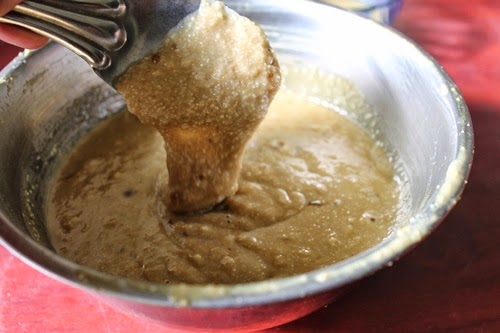 It should be little thick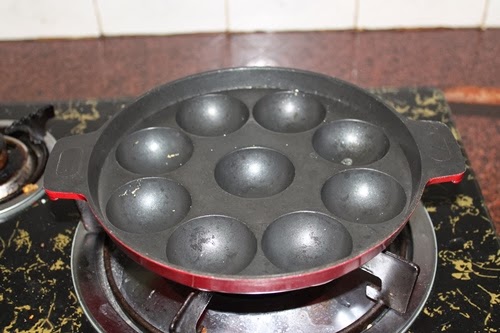 Heat a paniyaram pan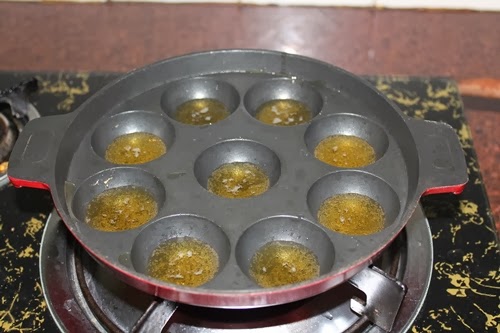 add some ghee in it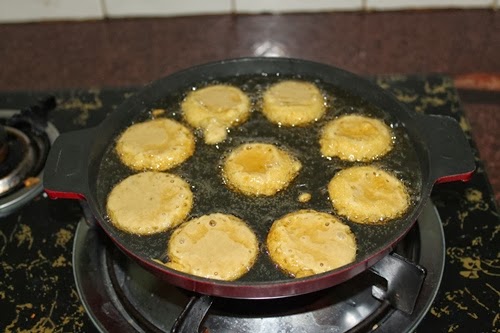 drop spoonfuls of batter in that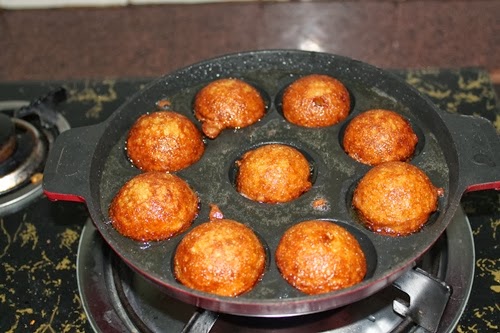 flip over and cook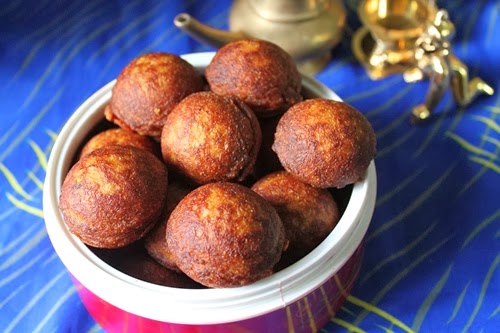 Serve hot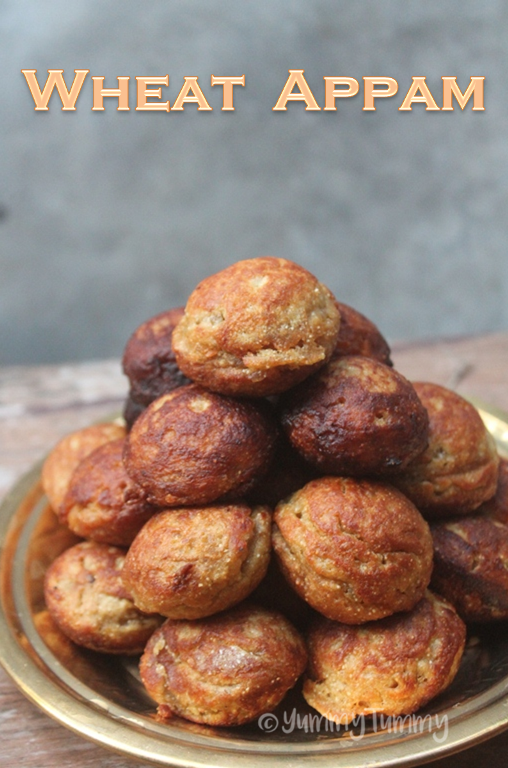 Pin