Paruthi Paal Recipe or Cotton Seed Milk Recipe with Step by Step Pictures.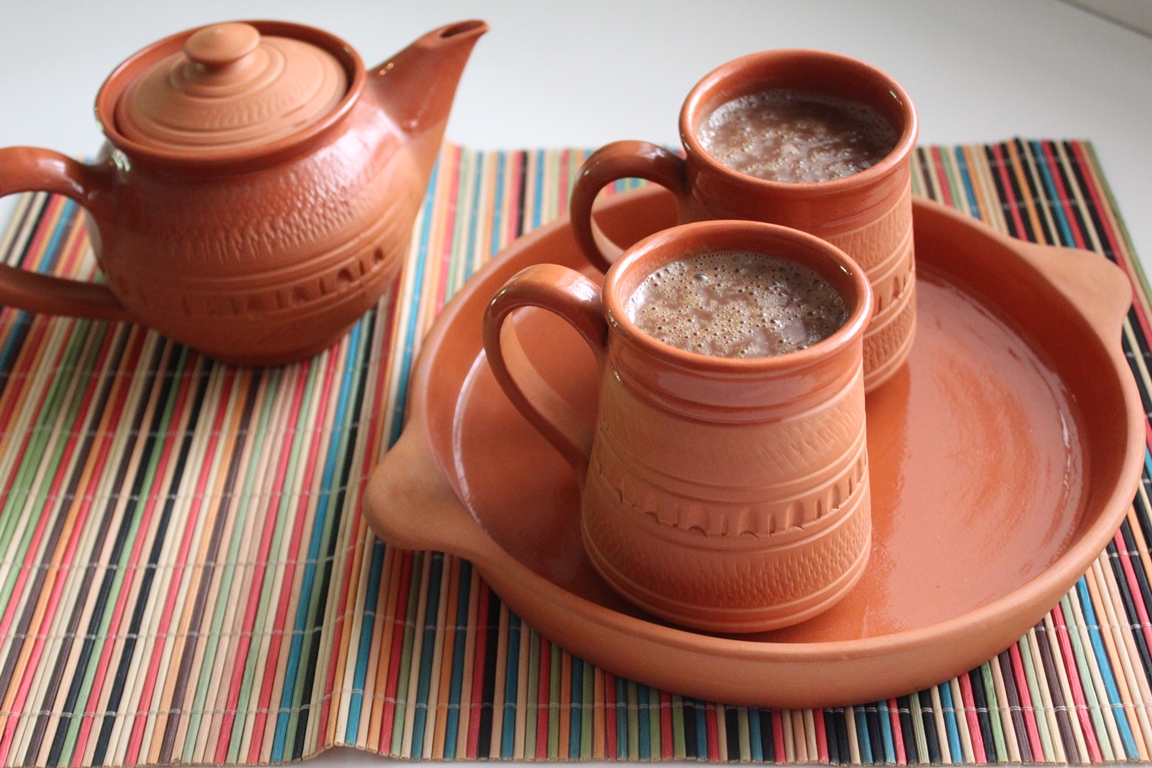 Pin
Paruthi Paal or Cotton seed milk is a highly nutritious recipe and has so many health benefits in them. Paruthi paal is very new to me, but i wanted to make this for a long time ever since i saw the recipe in a cookbook. I asked satheesh to buy some cotton seed for me for a long time. This seeds is only available in special shops, so few days back he bought it from a shop he came across. I immediately make this cotton seed milk the next day.
To my surprise this tasted delicious like payasam or kheer. The cotton seed has a very unique taste to it and it was totally yum. The aroma of it was very unique and very tasty too. After making this and tasting i  did few research on the internet and came to know that this has so many health benefits in them as well.
Usually rice is soaked and ground strained and then milk from it is added. You could use any millets instead of rice. Rice adds a nice thickness to the mix and helps to make it taste good. To make it even more rich you could add some ground nut paste in this as well.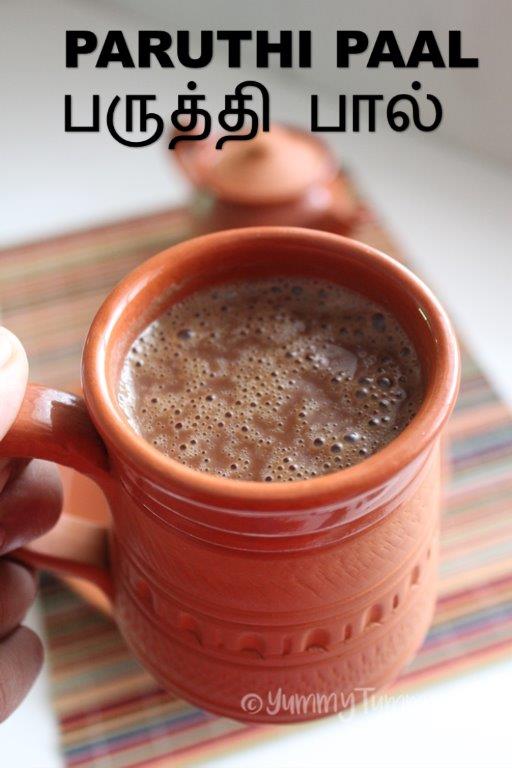 Pin
These are the health benefits of paruthi paal.
1)Heals stomach ulcer
2)Regulates mensural cycle
3)Remedy for cold and cough
4)Ease in labour pain
5)Prevent cancer and blood pressure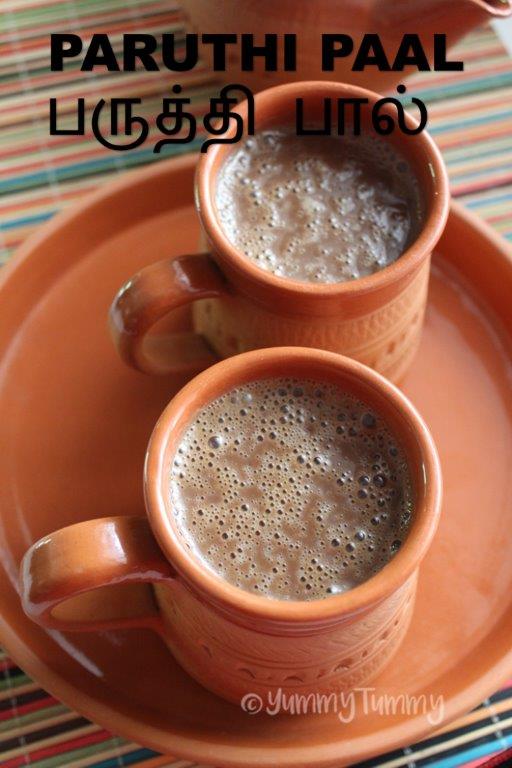 Pin
If you like to know more about this you might check this link.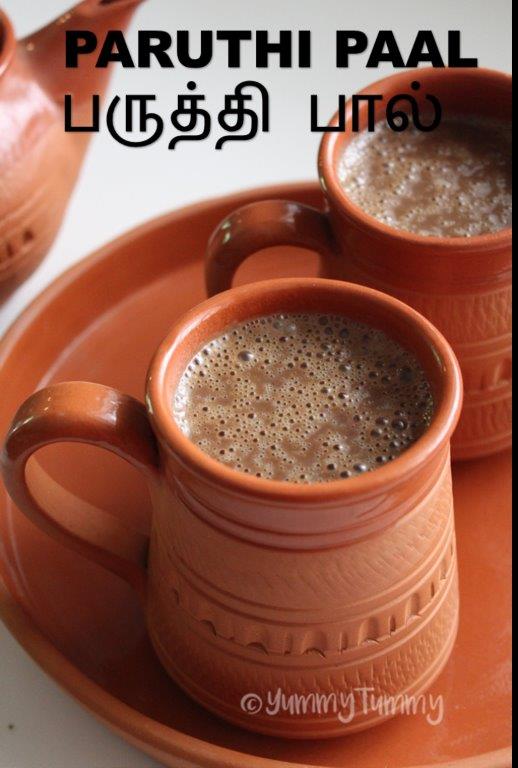 Pin
Hope you will give this a try and let me know how it turns out for you.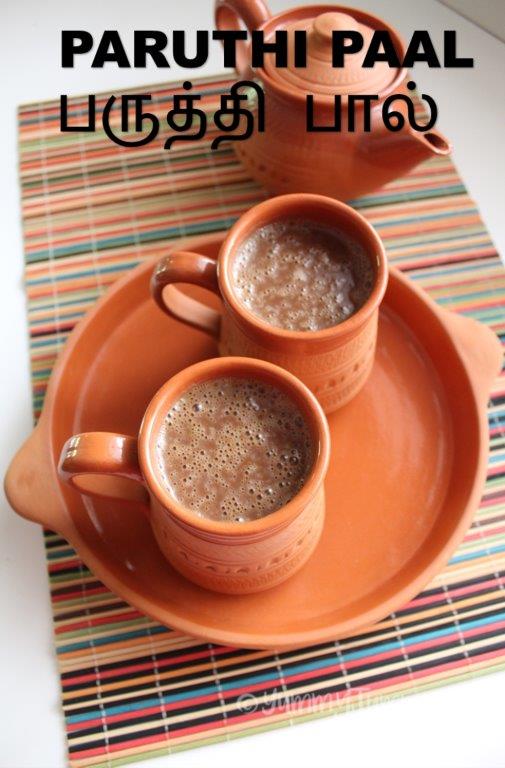 Pin
Paruthi Paal Recipe
Paruthi Paal or Cottonseed milk is a highly nutritious drink which is super delicious and is pretty easy make as well.
Ingredients
Paruthi Kottai / Cotton Seed - 2 cups

Raw Rice - 1 cup

Jaggery - 1 cup

Thick Coconut Milk - 1 cup

Cardamom Powder - 1 tsp

Dry Ginger Powder - 1 tsp
Instructions
Wash cotton seed for 3 to 4 times. Soak them in water overnight.

Wash and soak rice in water overnight.

Next morning drain the water, add both of them in a blender and add water and grind to a smooth paste.

Strain the milk from this.

Now take the milk in a sauce pan and cook on medium low heat for 8 to 10 mins. Keep stiring. It will thicken.

Now add in jaggery and mix well. Cook for 4 mins.

Now add in cardamom and dry ginger powder and mix well.

Add in coconut milk and take it off the heat.

Serve warm.
Notes
1)Wash cotton seeds well before soaking as it might have some dirt in them.
2)Soak them overnight will make grinding easier.
3)You might add karupatti instead of jaggery, You can use normal sugar as well. But jaggery is healthier.
4)You can add in grated coconut in them as well.

Pictorial:
1)This is cotton seed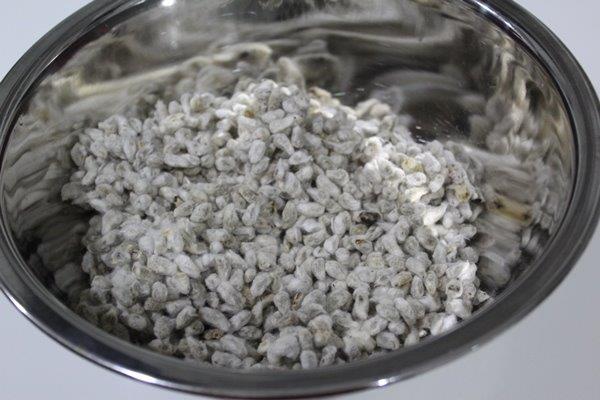 Pin
2)Wash it really well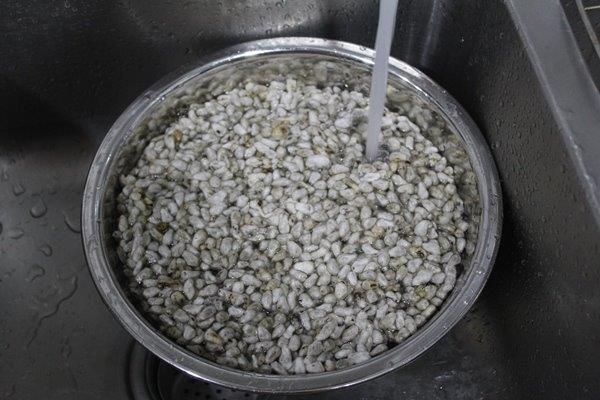 Pin
3)Rub it well and wash three to four times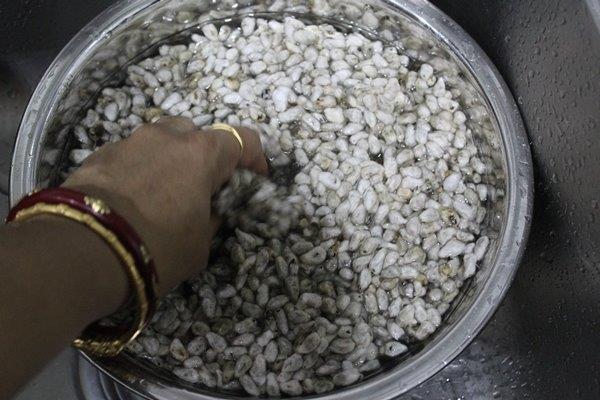 Pin
4)Look at that dirt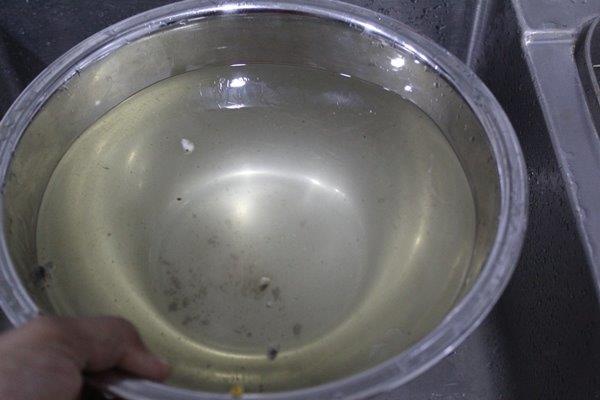 Pin
5)now soak them in clean water overnight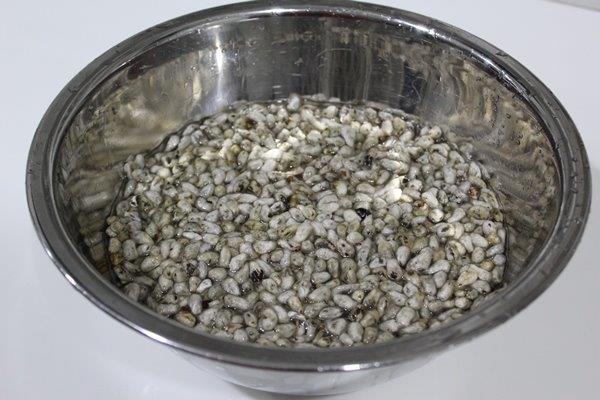 Pin
6)Take rice, you can use raw rice or normal rice too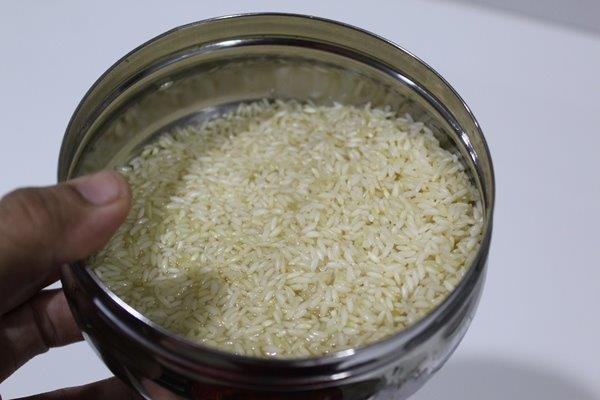 Pin
7)Wash and soak them too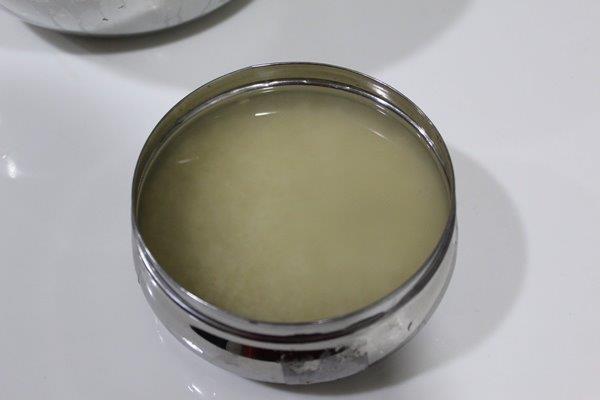 Pin
8)Now drain the water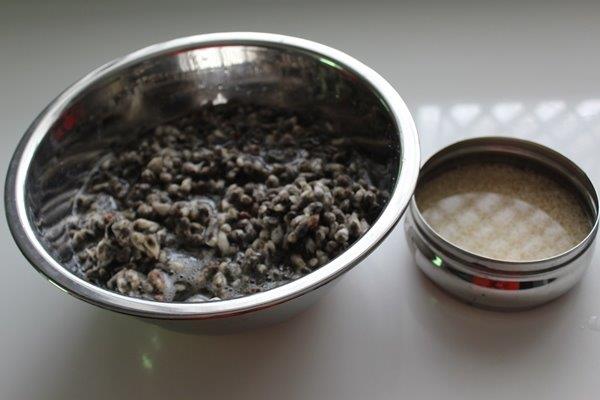 Pin
9)Take rice in a blender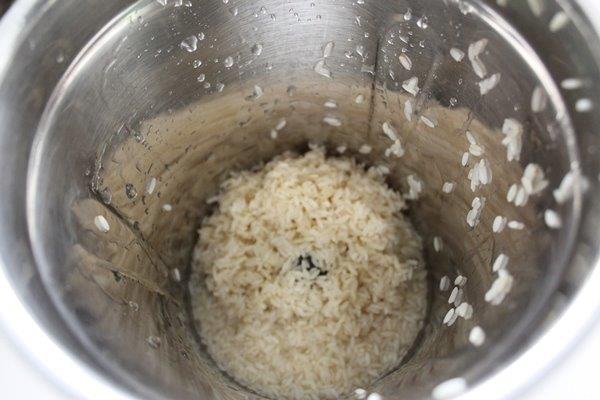 Pin
10)Add in cotton seed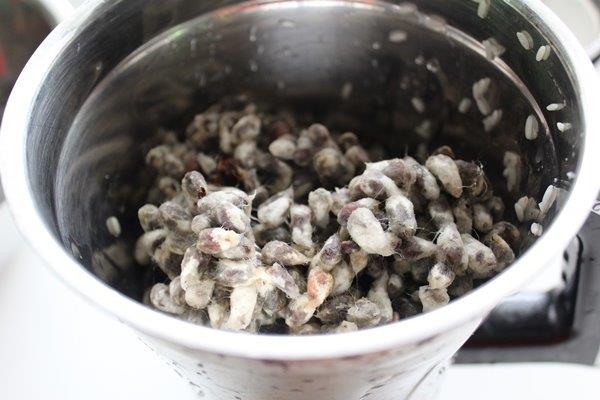 Pin
11)Grind to a smooth paste
Pin
12)Now strain them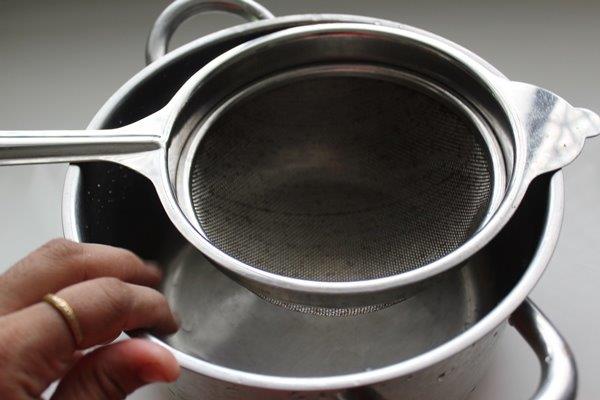 Pin
13)Add the ground paste in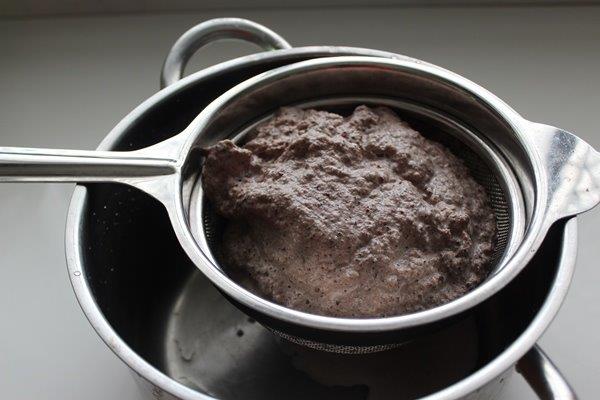 Pin
14)Take them in a sauce pan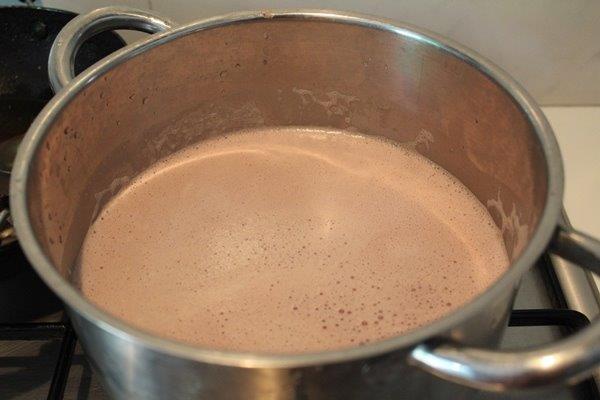 Pin
15)Heat them and keep cooking. Cook them for 8 to 10 mins till it thickens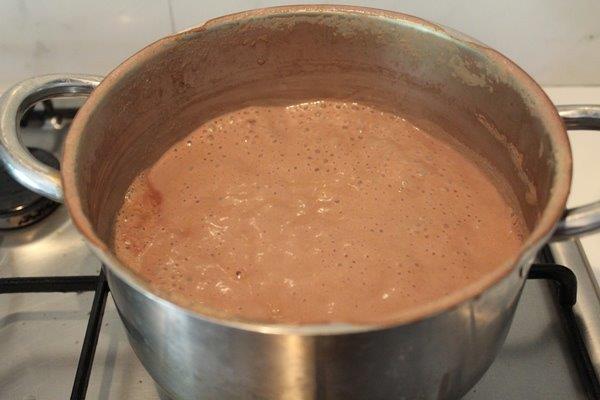 Pin
16)Add in jaggery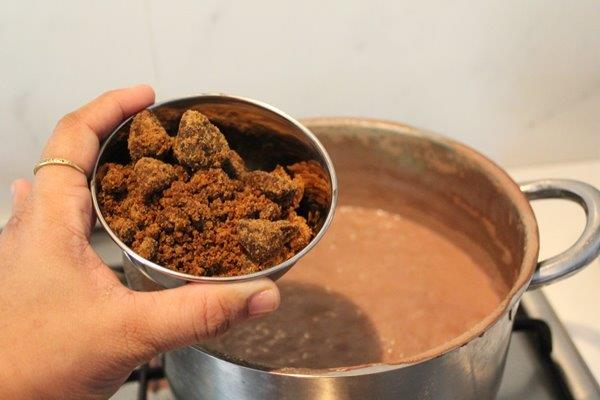 Pin
17)Mix well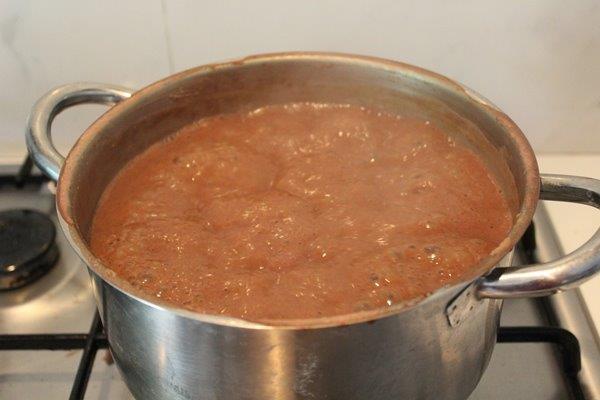 Pin
18)Add in cardamom powder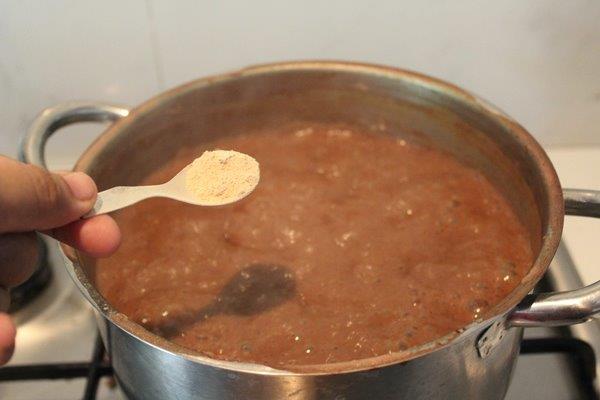 Pin
19)Add in ginger powder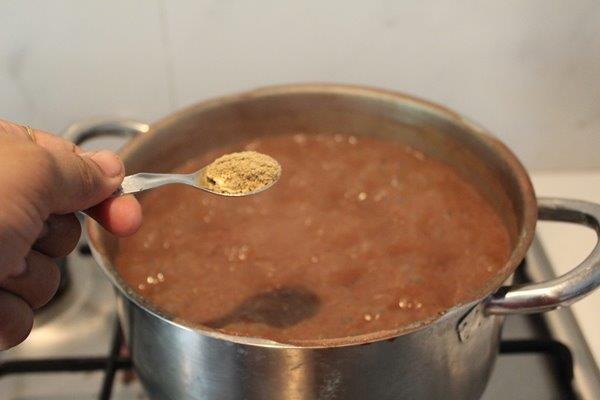 Pin
11)Mix well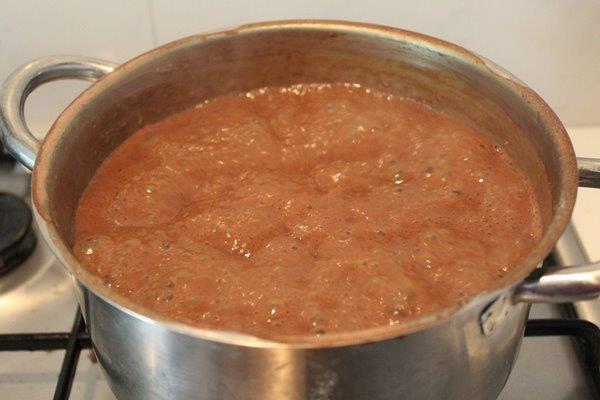 Pin
12)Now the mix is thickened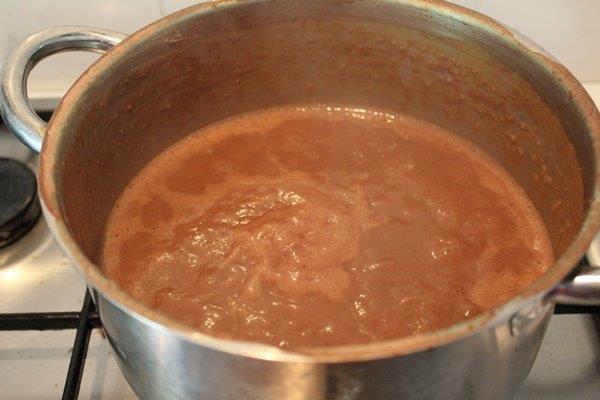 Pin
14)Take it off the heat. add in thick coconut milk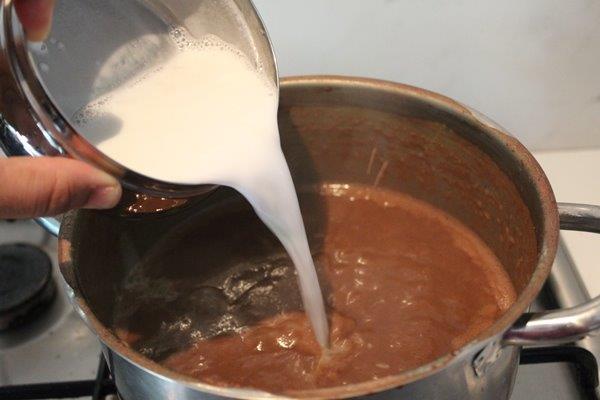 Pin
15)Mix well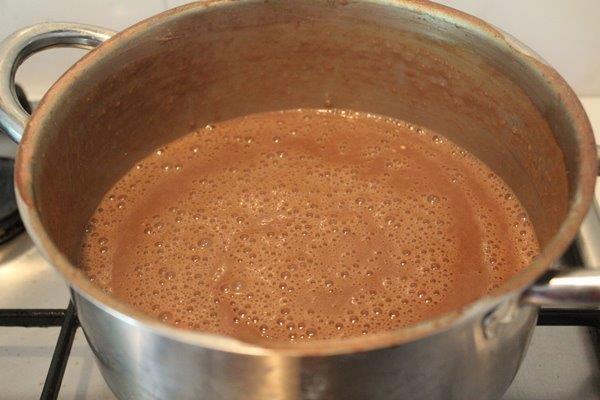 Pin
16)Serve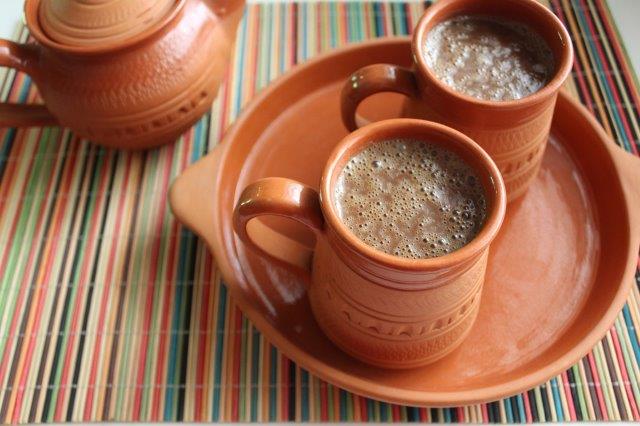 Pin