Double Beans Pulikulambu Recipe with Step by step pictures.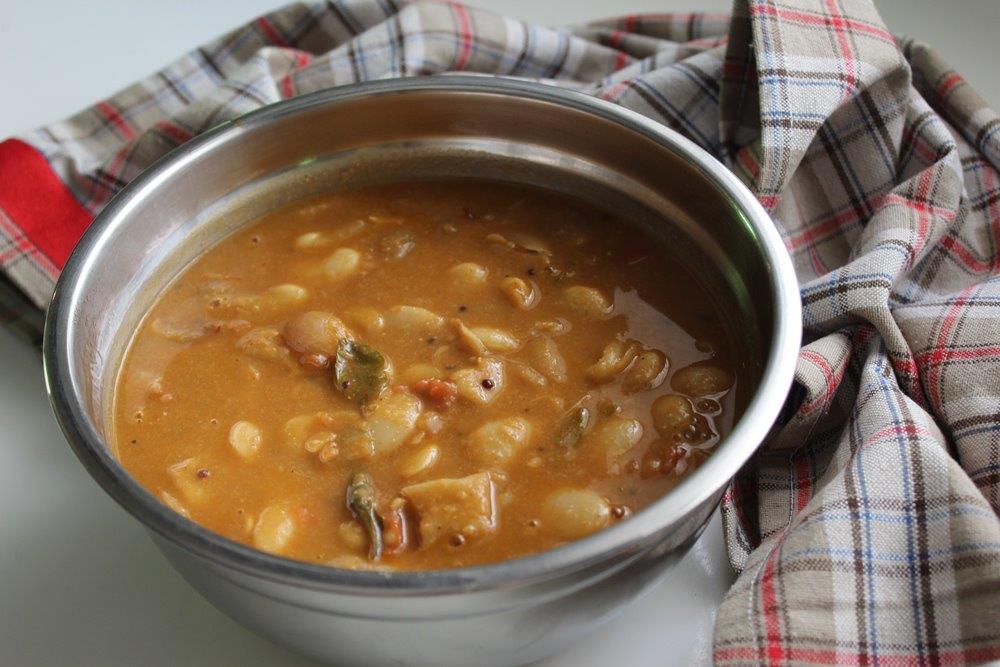 Pin
I love puli kuzhambu. The taste of puli kulambu is somewhat tangy, spicy and very flavourful. It is a perfect combination with rice.
We are always looking for recipes to make everyday like kulambu, poriyal and sidedishes for rice. This puli kulambu will become your favorite. It is easy to make and taste amazing.
Double beans is a healthy and nutrient rich beans which can be used to make poriyal, curries or kurmas.
Similar Recipes,
Puli Kulambu Podi
Chettinad kulambu masala powder
Chettinad Saiva Meen Kulambu
Puli Kuzhambu
Maa Vatral Kuzhambu
Sundaikai Vathal Kuzhambu
Pumpkin Puli Kuzhambu Recipe - Poosanikai Pulikulambu Recipe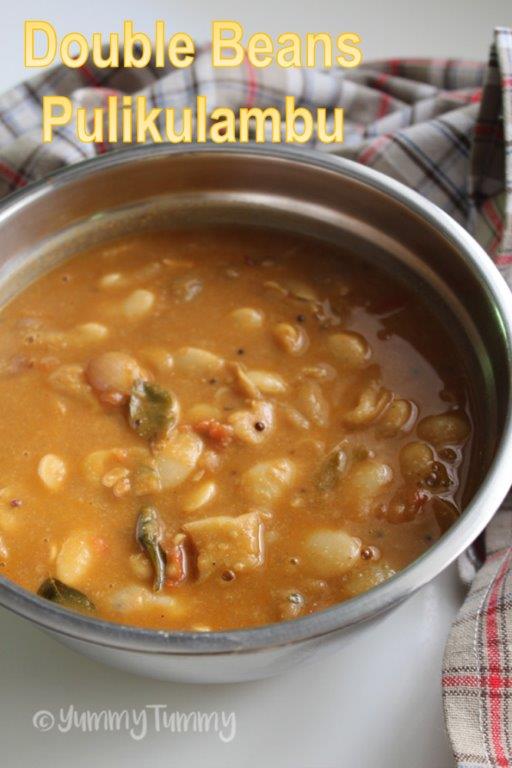 Pin
Hope you will give this a try and let me know how it turns out for you.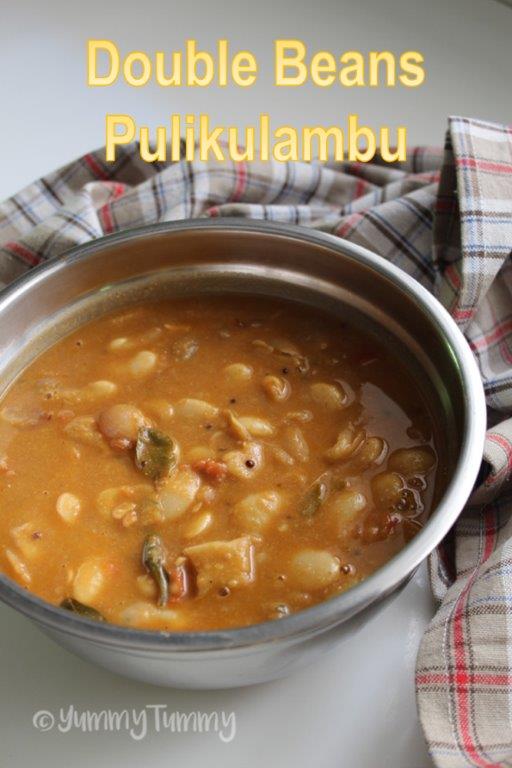 Pin
Double Beans Pulikuzhambu Recipe
Double beans pulikulambu recipe taste spicy and tangy. It is best served with rice.
Ingredients
Gingelly Oil - ¼ cup

Mustard seeds / kaduku - 1 tsp

Urad dal / Ulundu paruppu - 1 tsp

Fenugreek seeds / Methi / Vendayam - ½ tsp

Curry leaves a handful

Shallots / Sambar Onion - 10

Garlic - 10 cloves

Tomato - 2 chopped

Chilli Powder - 1 tblsp

Coriander powder - 3 tblsp

Turmeric powder - 1 tsp

Cumin Powder - 1 tsp

Salt to tatse

Jaggery / Sugar - 1 tsp

Tamarind - 1 small lemon size

Double Beans - ½ cup
Instructions
Soak double beans overnight. Pressure cook for 3 to 4 whistle till done.

Heat oil in a pan. Add in seasoning ingredients and let them sizzle.

Add in shallots, garlic, tomatoes and cook till mushy.

Add in salt, spice powders and toast for 2 mins.

Add in tamarind water, water, cooked double beans and mix well.

Add in jaggery and cook on low heat for 10 mins.

Serve with rice.
Pictorial:
1)Heat gingelly oil, Add in mustard, fenugreek seeds and urad dal.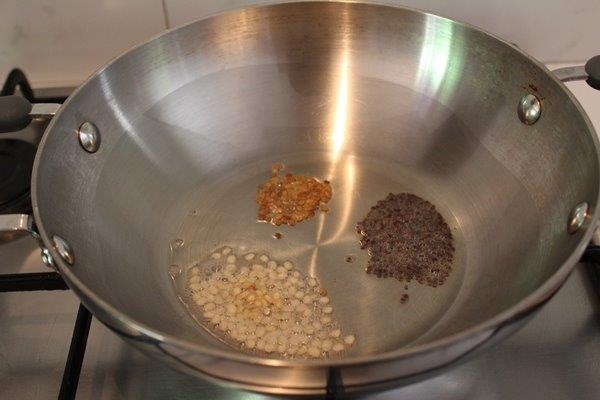 Pin
2)Add in curry leaves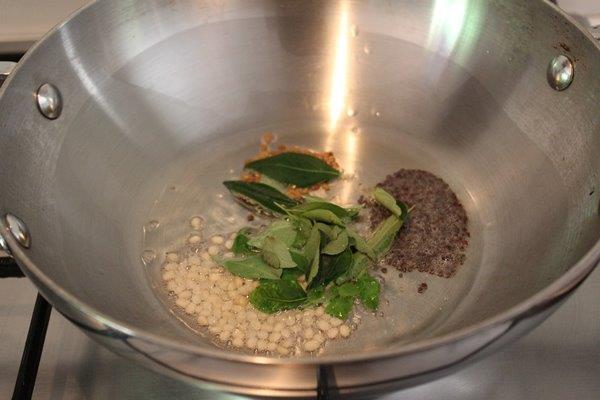 Pin
3)Saute till golden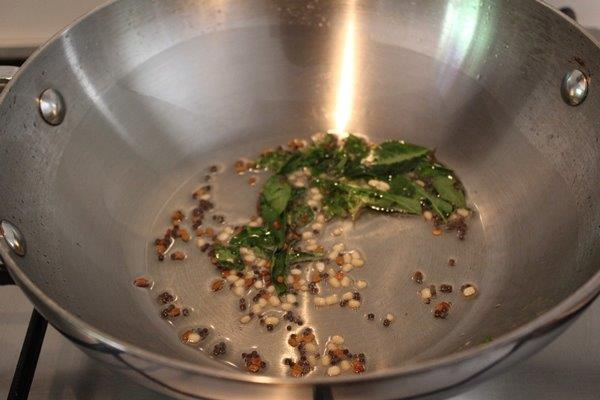 Pin
4)Add in peeled shallots and garlic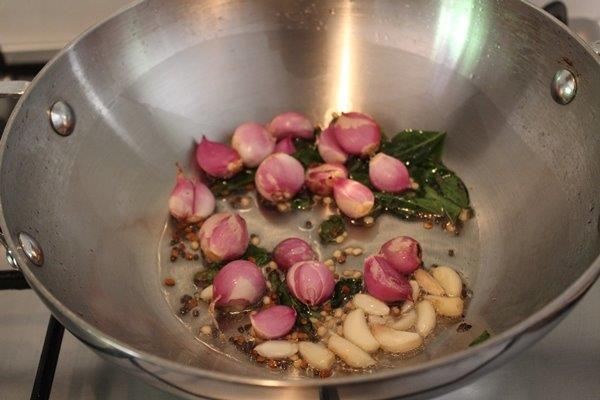 Pin
5)Add tomatoes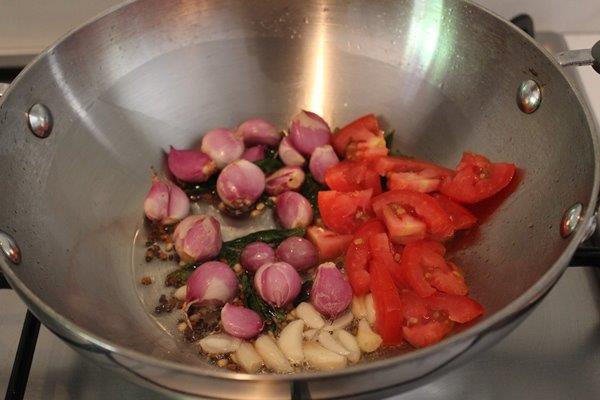 Pin
6)Mix well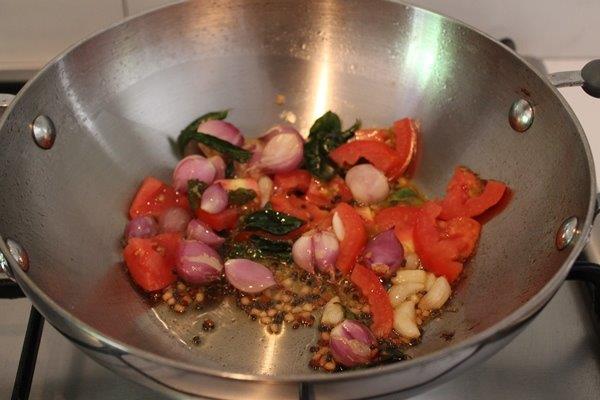 Pin
7)Cook till tomatoes get mushy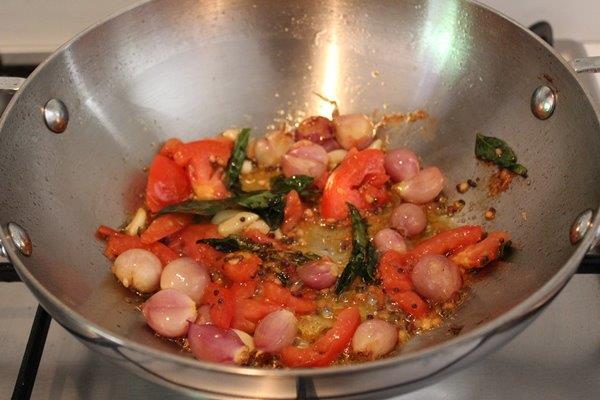 Pin
8)Add in chilli, coriander, cumin and turmeric powder.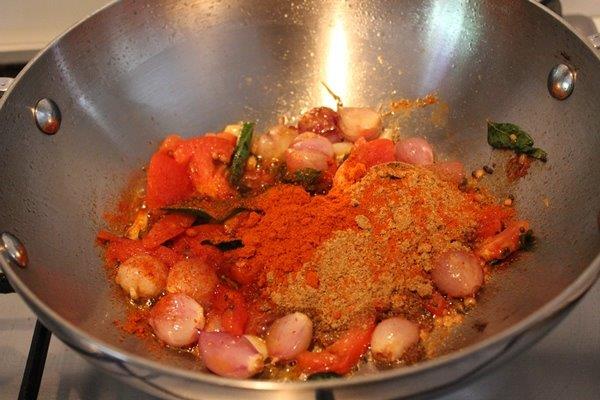 Pin
9)Stir fry for a min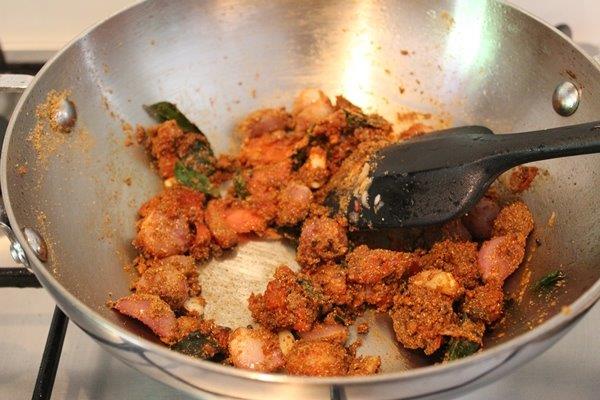 Pin
10)Cook till spice powders is nice and toasted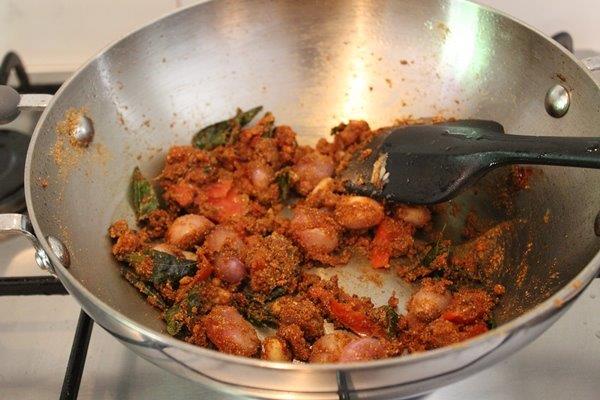 Pin
11)Add in tamarind water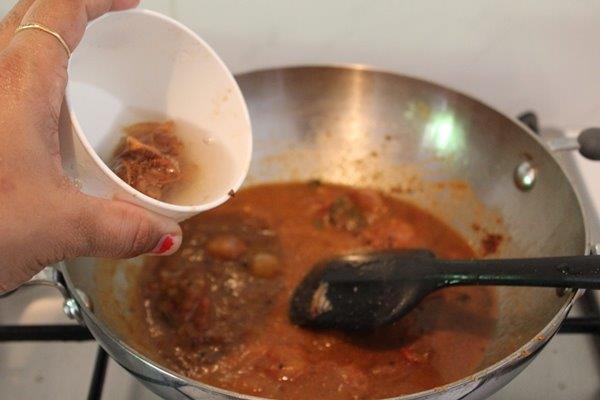 Pin
12)Mix well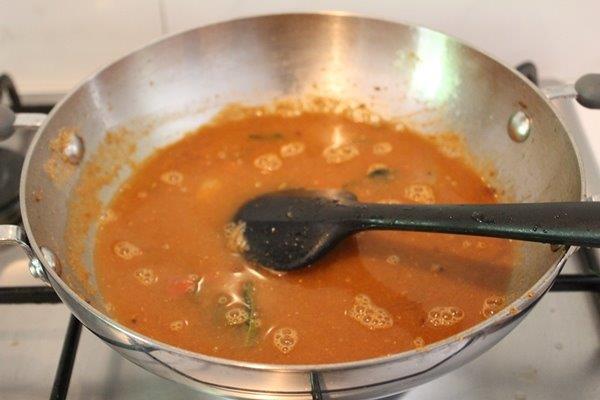 Pin
13)Add in boiled double beans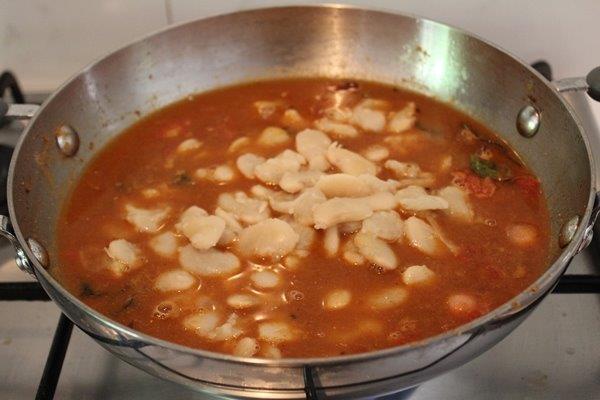 Pin
14)Mix well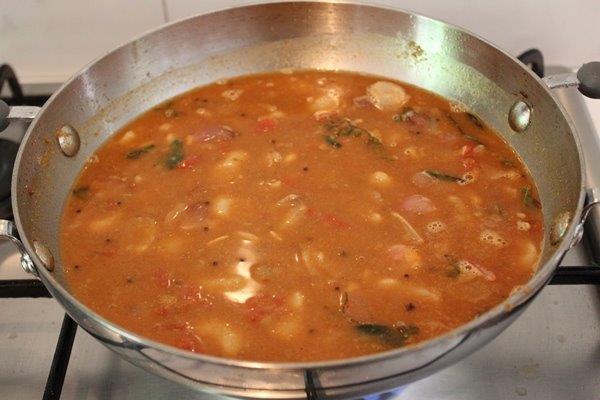 Pin
15)Add in salt.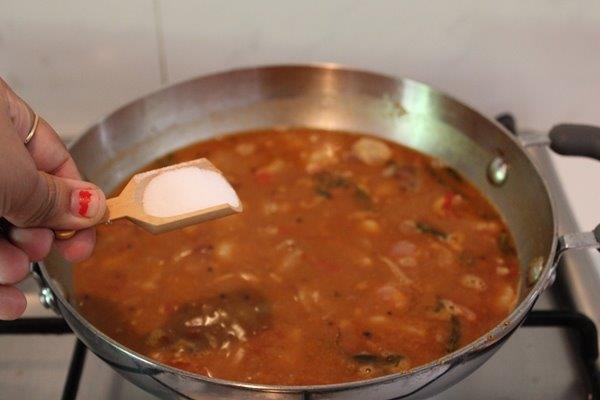 Pin
16)Cover and simmer for 15 mins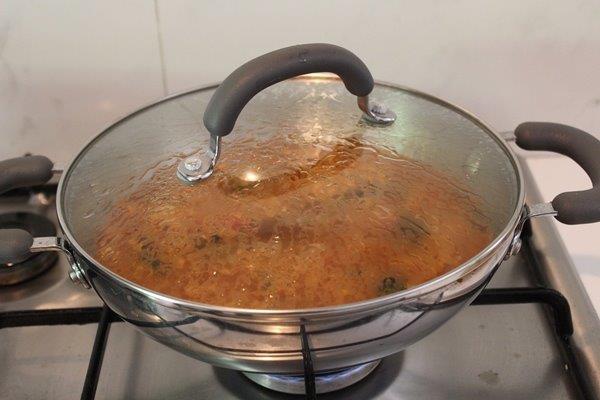 Pin
17)Add in jaggery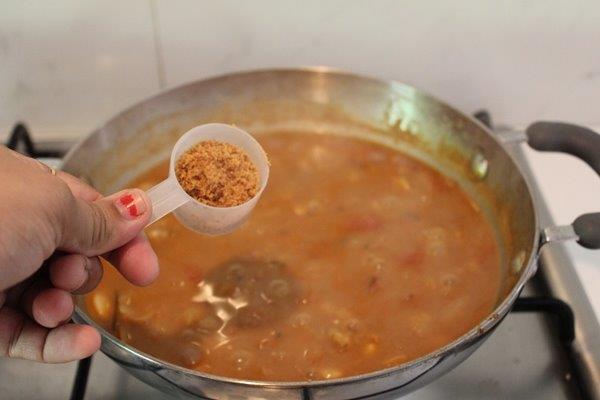 Pin
18)Done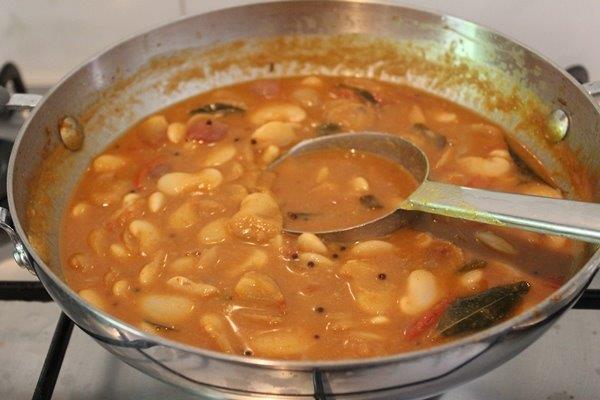 Pin
19)Serve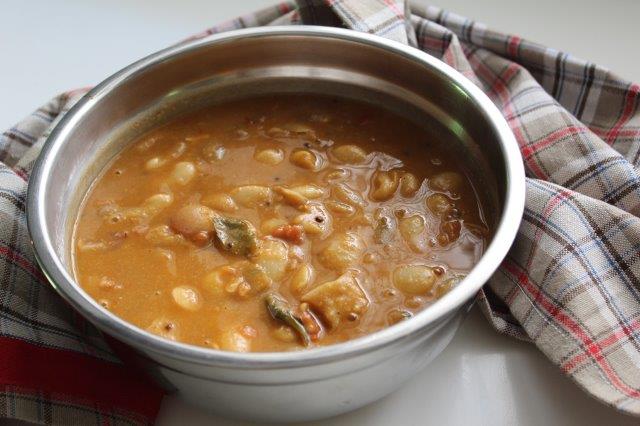 Pin