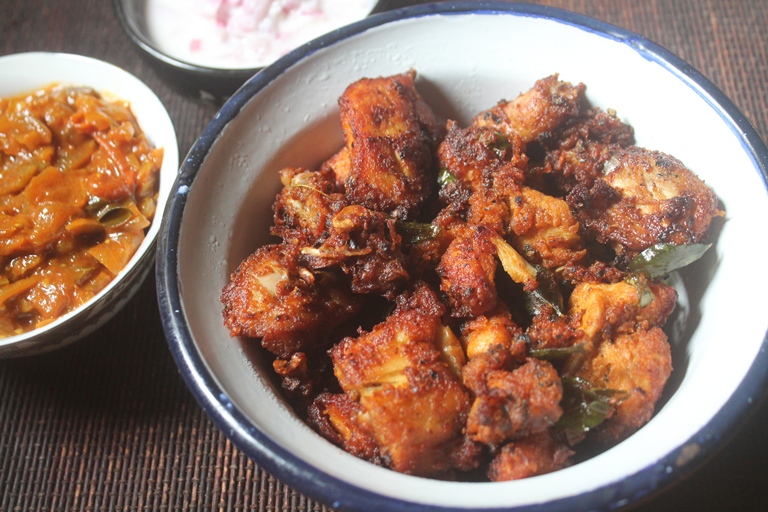 Pin
Pepper & Curry Leaves Fried Chicken Recipe - Chicken Fry Recipe with step wise pictures.
Delicious fried chicken recipe flavoured with pepper and curry leaves. An authentic south indian flavoured chicken fry.
Delicious and flavourful fried chicken with lots of curry leaves and pepper which gives a yummy aroma to the chicken. Too good to resist it.
Andhra Chicken Curry
Chicken Salna
Easy Chicken Curry
Traditional Chicken Curry
No Coconut Chicken Curry
Roasted Chicken Curry
Chettinad Chicken Curry
Chicken Masala
Aloo Chicken Curry
Andhra Butter Chicken Curry
and Many More..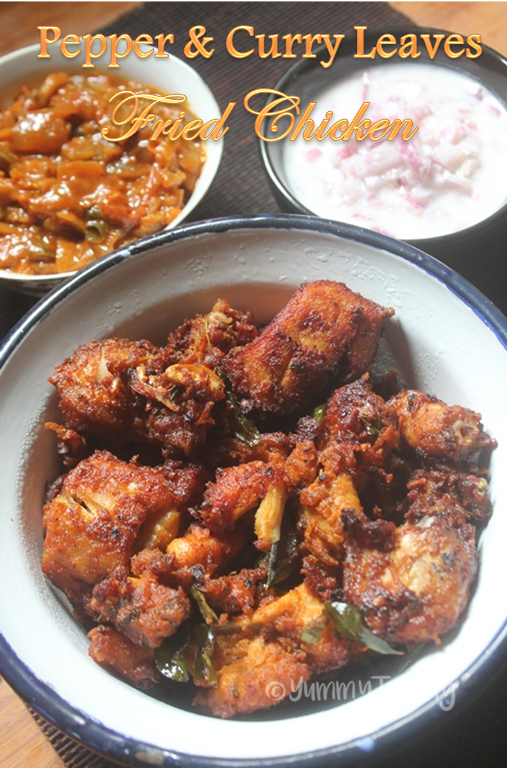 Pin
Hope you will give this a try and let me know how it turns out for you.
https://www.yummytummyaarthi.com/2017/10/slow-roasted-pepper-chicken-recipe.html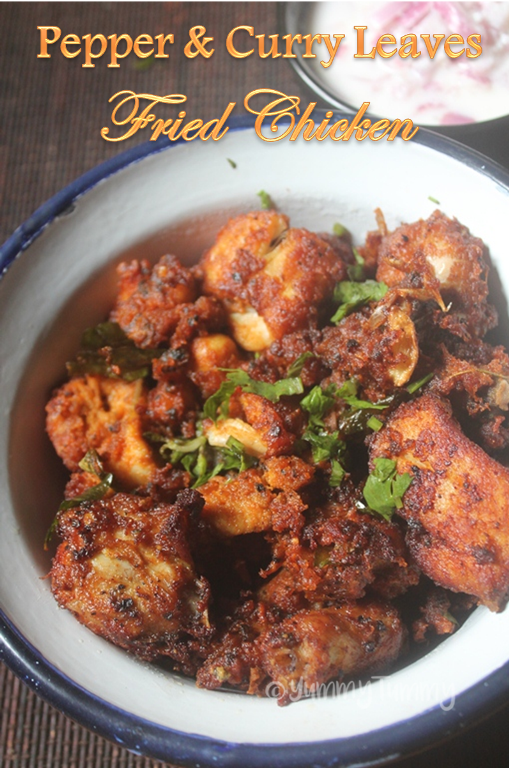 Pin
📖 Recipe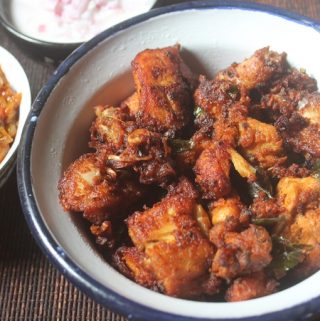 Pepper & Curry Leaves Fried Chicken Recipe
Pepper & Curry Leaves Fried Chicken Recipe. Crunchy, spicy and flavourful fried chicken recipe. So yummy and delicious.
Ingredients
Boneless chicken - ½kg cut into small pieces

Yogurt / Curd - ½ cup

Chilli Powder - 1 tsp

Freshly crushed pepper - 1 tblsp

Turmeric Powder - 1 tsp

Salt to taste

Curry leaves a big handful

Garam Masala Powder - 2 tsp

Lemon Juice - 2 tblsp

Garlic - 6 cloves grated

All Purpose Flour / Maida - ¼ cup

Rice flour - ¼ cup

Baking Powder - ½ tsp

Oil for deep frying
Instructions
Take all masala ingredients in a bowl, except oil and mix well.

Add chicken and mix well. Leave to marinate for 1 hour.

Now heat oil for deep frying.

Drop chicken in hot oil and fry till golden and crispy.

Drain and serve.
Pictorial:
1)Take yogurt in a bowl.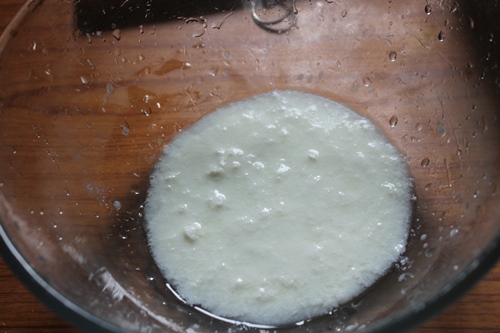 Pin
2)Add in curry leaves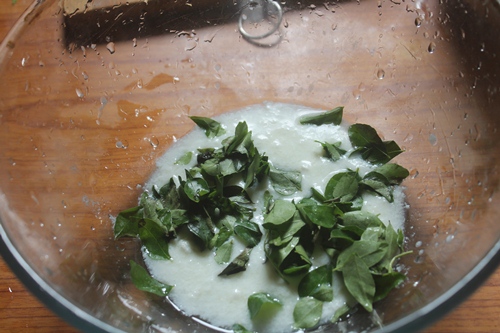 Pin
3)Add in chilli powder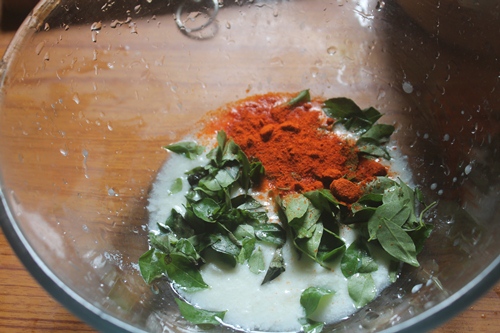 Pin
4)Add black pepper and garam masala powder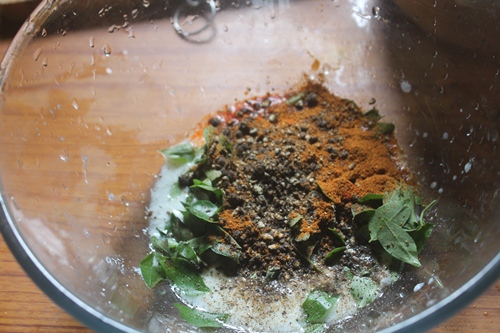 Pin
5)Add in turmeric powder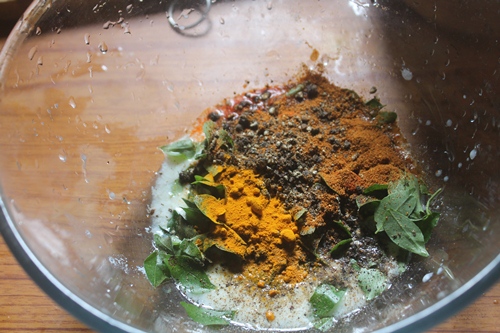 Pin
6)Add salt to taste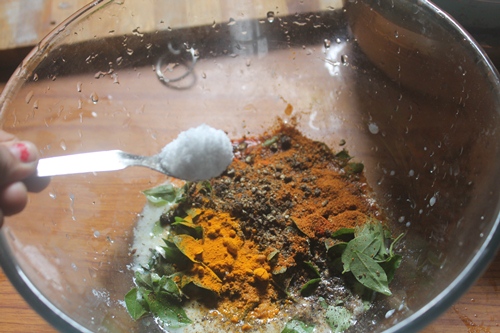 Pin
7)Add lemon juice or vinegar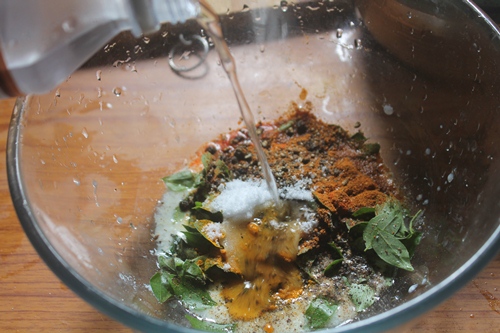 Pin
8)Add minced garlic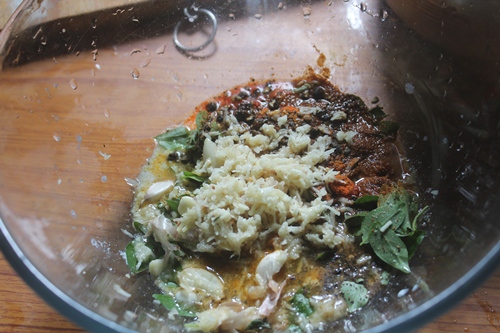 Pin
9)Add in maida (all purpose flour). rice flour and baking powder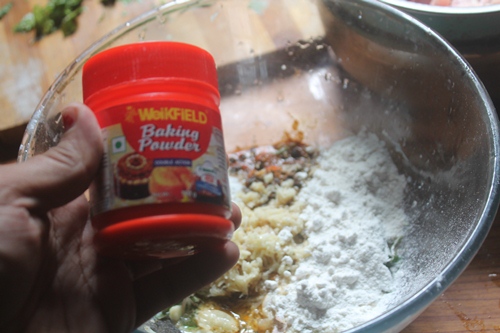 Pin
10)Mix well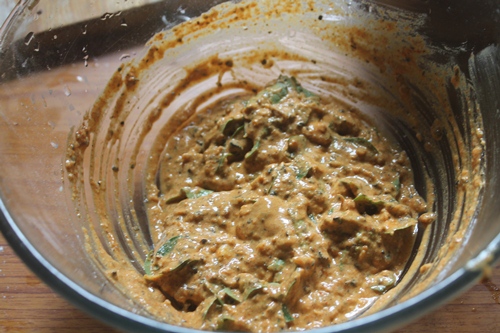 Pin
11)Add chicken in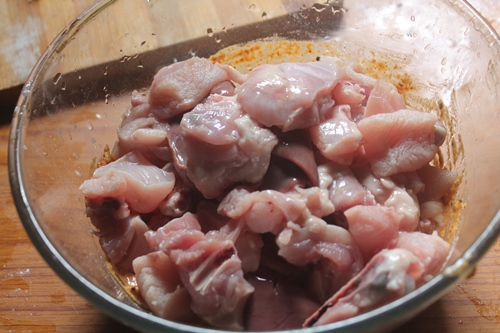 Pin
12)Mix well and leave to marinate for 1 to 2 hours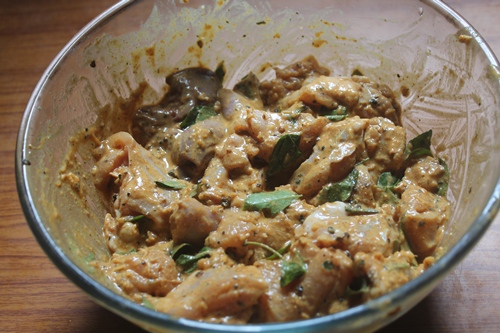 Pin
13)Drop in hot oil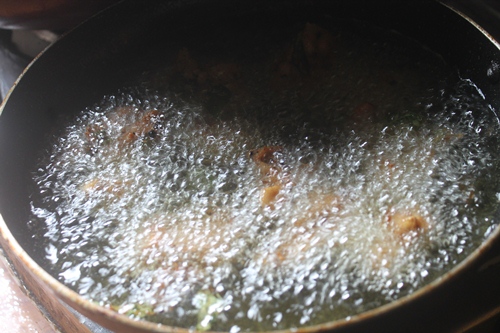 Pin
14)Fry on low medium heat till golden brown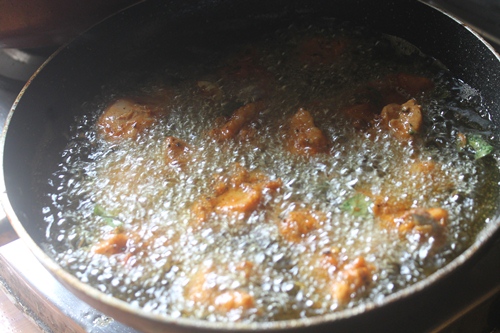 Pin
15)Serve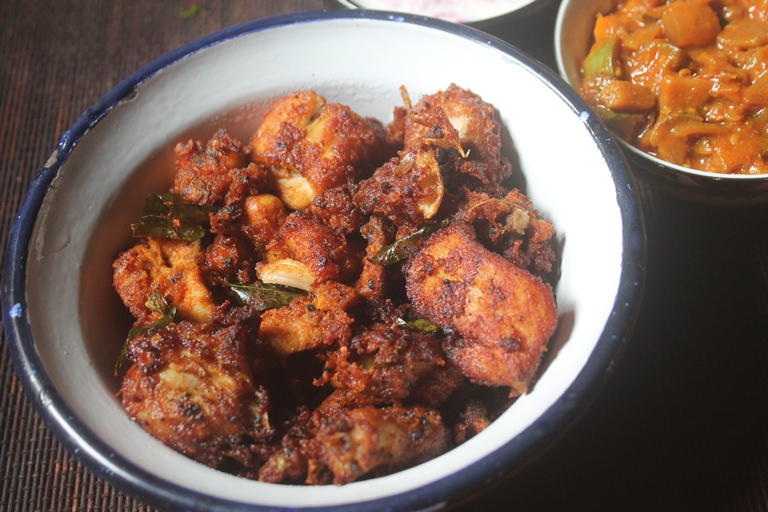 Pin