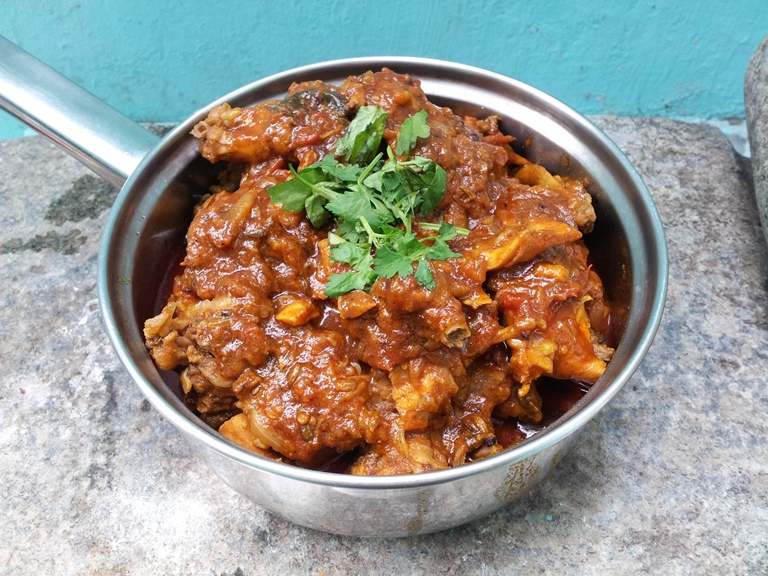 I have been slightly sick for the past couple of days. So couldn't post yesterday. I am slowly recovering now, but the body pain kills me. Anyway i am feeling a little better now and started doing my regular household works.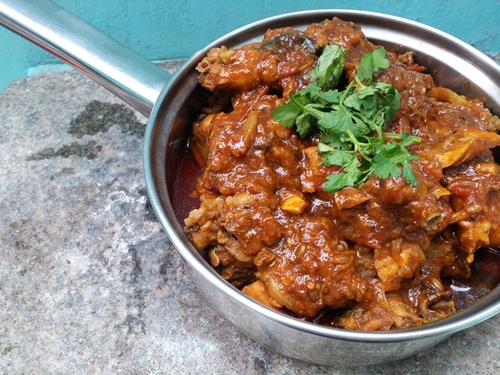 Now let me talk something about this
recipe..This is one of very basic chicken curry you could make. It calls for
very basic ingrediants, so you can whip up this no time. The cool thing about
this is it is cooked in a pressure cooker which cooks the chicken quickly and
makes it so meltingly tender..
I hope you will love this.
Ingrediants:
Oil- 3 tblspn
Fennel Seeds / Saunf – 2 tsp
Onion
– 2 large sliced thinly
Ginger Garlic Paste – 2 tblpsn
Turmeric Powder – 1 tsp
Chilli Powder – 2 tsp
Garam Masala Powder – 2 tsp
Curry leaves – 1 spring
Tomato-4 chopped finely
Salt to taste
Chicken – 1/2 kg cleaned
Method:
Take a pressure cooker and heat oil in it.
Add in fennel seeds and let it crack.
Add in onions and saute for 5 mins.
Add in ginger garlic paste and mix well.
Now add in salt and all the spice powders
and mix well.
Throw in tomatoes and curry leaves and cook
till the tomatoes turn mushy.
Add in chicken pieces and toss well in the
masala.
Now cover the pressure cooker and let it
cook for 3 whistle. Now lower the flame and cook for 15 mins on a low flame.
Switch off the flame and let the pressure go all by itself.
Open the pressure cooker and add coriander
leaves and mix well.
Serve with rice or roti.
Pictorial: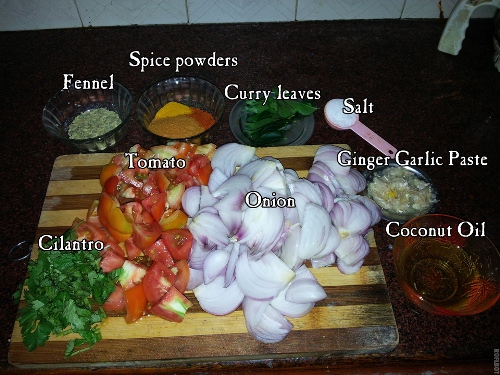 Take all your ingredients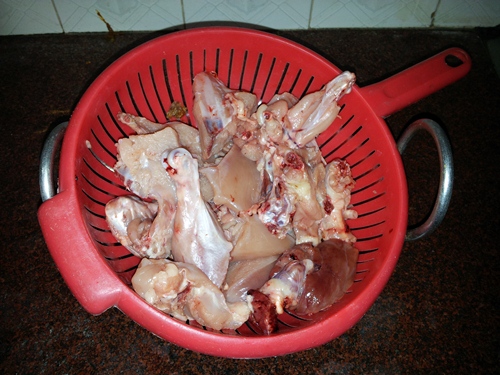 Wash your chicken pieces very well and let it drain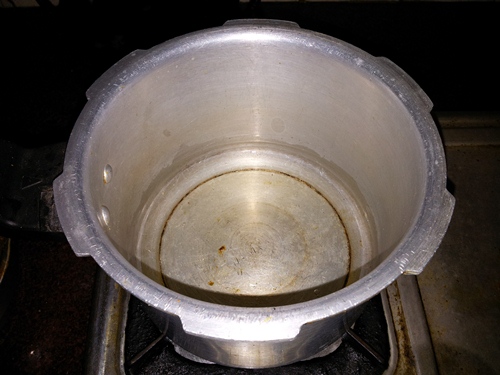 Heat oil in a pressure cooker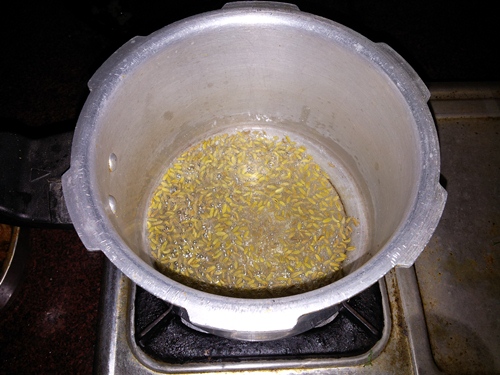 add in fennel seeds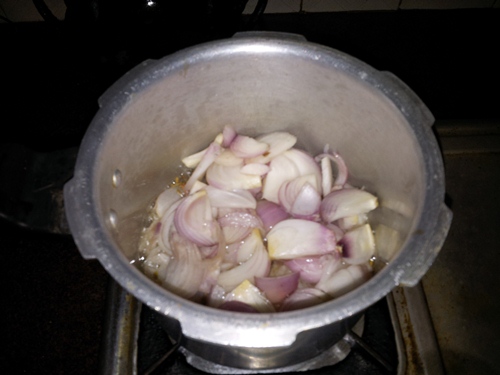 add in onions and cook them for a min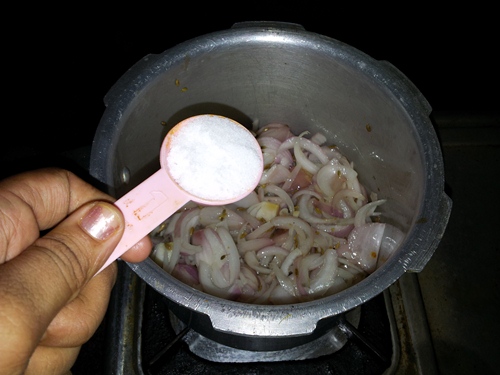 add in salt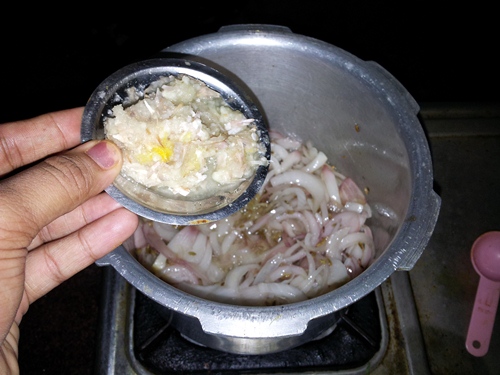 throw in ginger garlic paste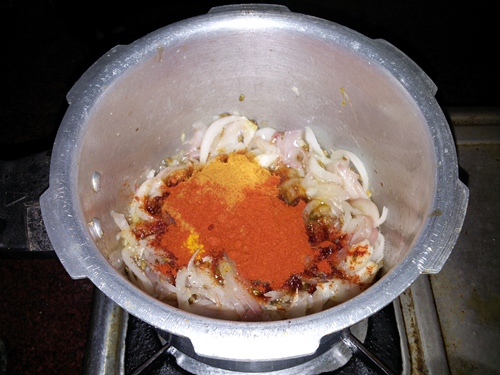 and your spice powders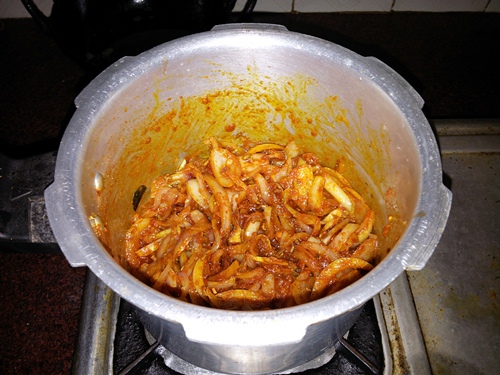 mix them well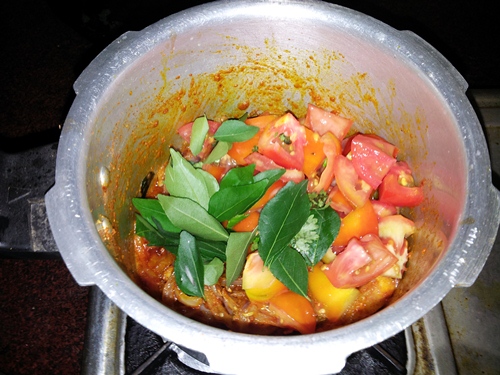 add in the tomato and curry leaves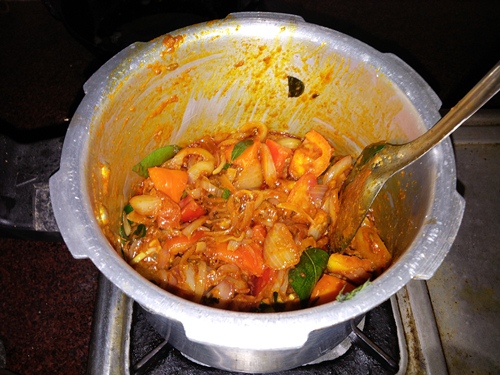 and give it a stir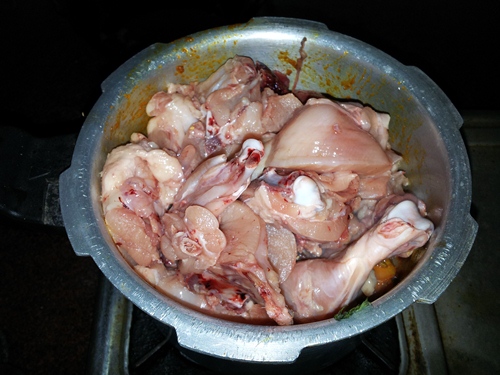 add the chicken pieces in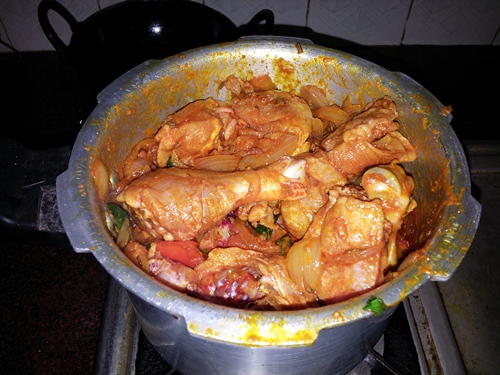 and toss well with the masala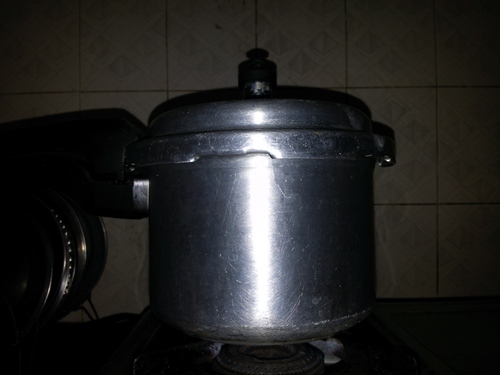 cover the pressure cooker with the lid and let them cook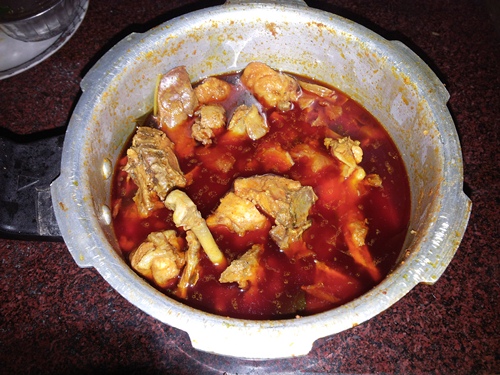 till they are perfectly cooked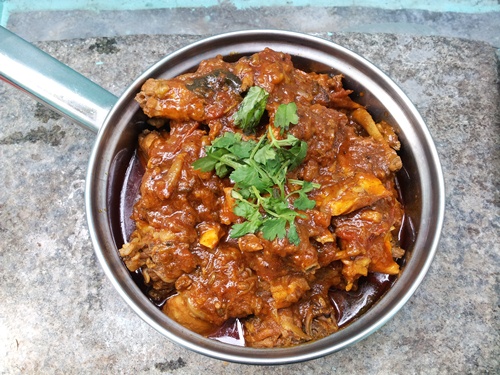 Serve
I am Aarthi, a happy homemaker, mom of two beautiful girls, married to my high school sweet heart. My goal is to teach people that cooking can be way more easier and joyful than they think. Yummy Tummy features recipes all over the world with step wise pictures which surely shows the ease of cooking.