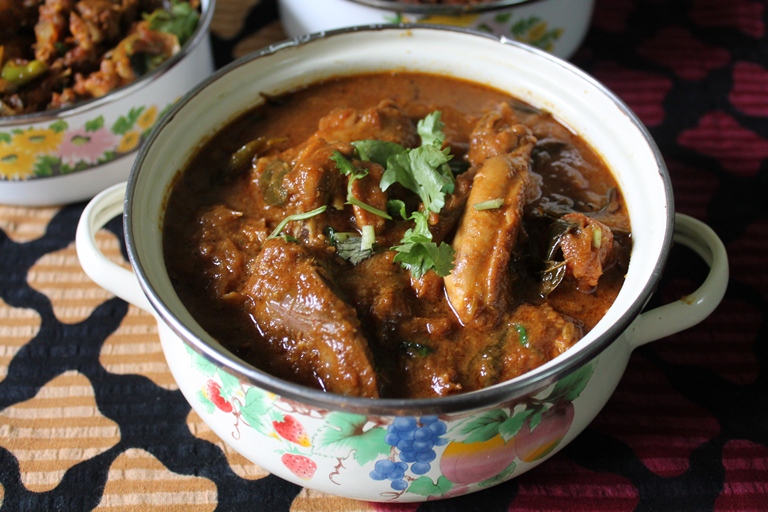 I mostly make chicken curries with coconut in it, somedays i need a curry which has no coconut and calls for simple onions and tomato masala. I always thought that adding ground up paste in the curries make it more thick and curry like, rather than making everything watery. But this recipe is a exception, it gives you the thick consistency without making it watery. The flavours of this is much better too. The only thing is it need onions and tomatoes in two different forms, one sliced and another ground up.
Hope you will try this and let me know what you think.
You can check out my chicken curry with coconut here and my easy peasy chicken curry here.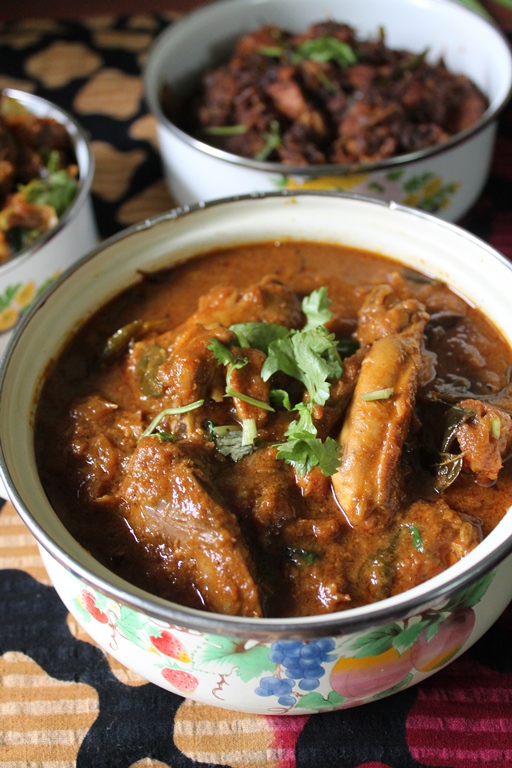 Preparation Time : 10 mins
Cooking Time : 1 hour
Serves – 3 to 4
Ingredients:
Oil – 4 tblspn
Onion – 1 large sliced thinly
Ginger Garlic Paste – 2 tblspn
Tomatoes – 2 large sliced thinly
Curry leaves a handful
Green Chilli – 2 slit
Chilli powder – 2 tspn or to taste
Coriander powder / Malli podi – 2 tblspn
Turmeric powder / Manjal podi – 1 tsp
Pepper powder – 1 tsp
Garam masala powder – 1 tblspn
Chicken – 1/2 kg with bone
Water as needed
Salt to taste
Coriander leaves for garnishing


For Grinding:
Onion – 1 large chopped
Tomatoes – 2 medium size chopped
Fennel Seeds / Sombu / Saunf – 1 tblspn
Curry leaves – a handful


Method:
Grind the ingredients given in the list to a fine paste. Set it aside till use.
Heat oil in a kadai. Add in onions, curry leaves, green chillies and saute till it turns golden brown.
Add in ginger garlic paste and saute for a while.
Now add in tomatoes and saute that till it turns mushy.
Add in the ground masala and mix well. Cover the kadai and let it cook for 10 mins till the masala is cooked and starts leaving the sides.
Add in spice powders and saute for 30 seconds.
Add in chicken and coat with the masala. Add in salt and pour enough water. Cover the kadai and simmer it for 30 to 40 mins till the chicken is cooked.
Add in lots of coriander leaves and mix well.
Serve this with rice or any bread.


Pictorial: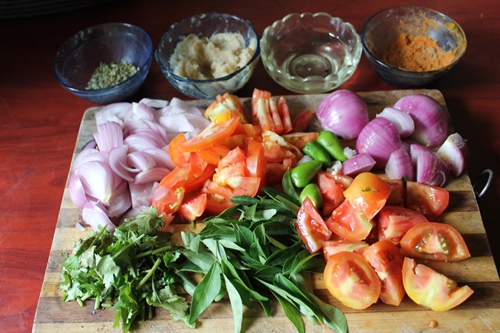 Take all your ingredients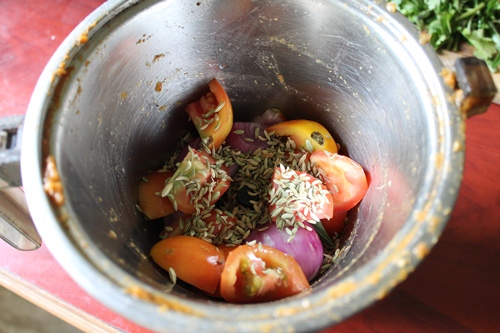 Grind ingredients given in the list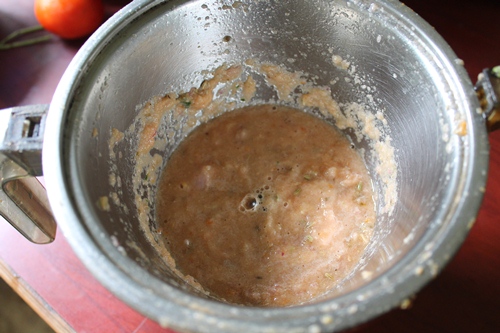 Make it to a fine paste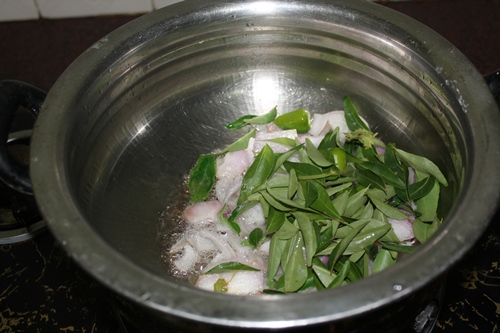 Saute onions, curry leaves and chilli in oil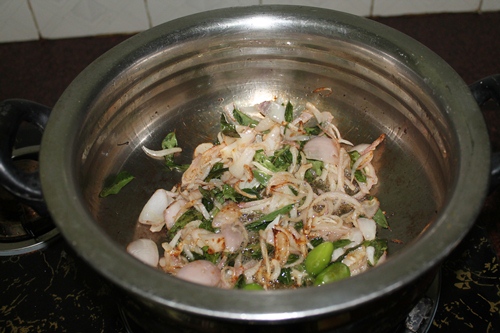 Saute till light golden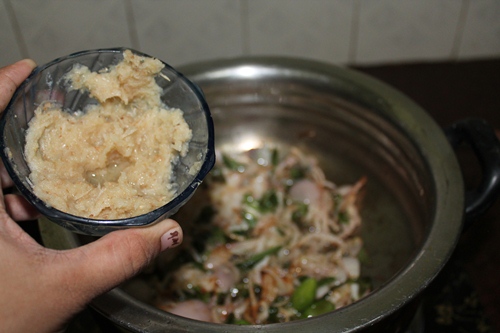 Add in ginger garlic paste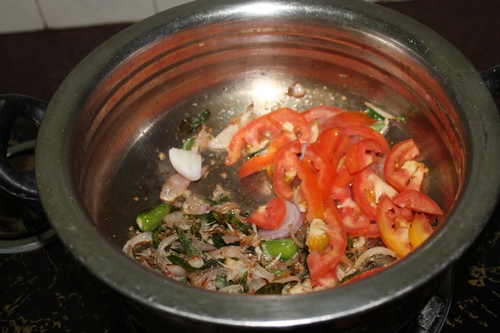 Add in tomatoes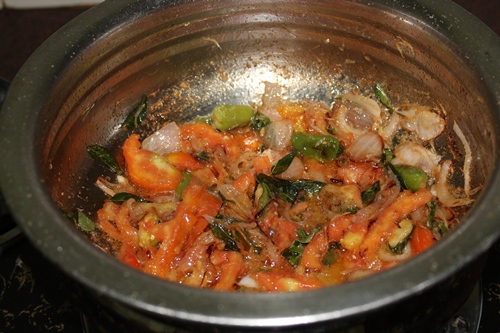 Cook till it turns mushy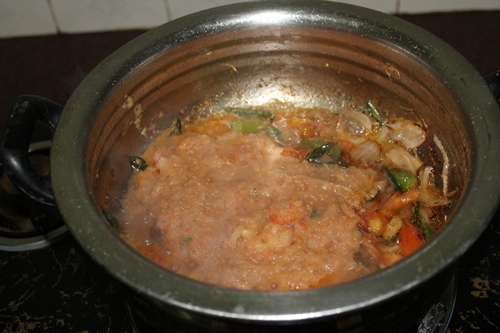 Add ground masala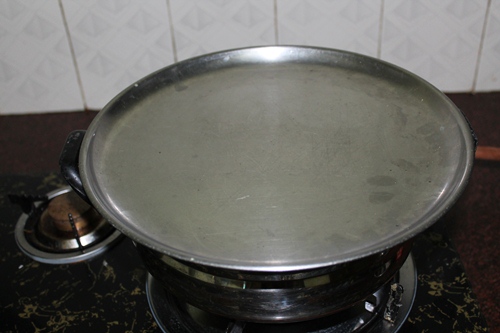 Cover and cook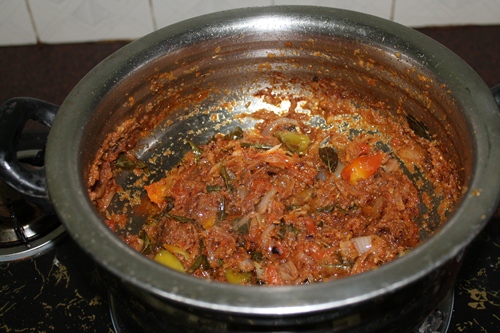 Till masala is cooked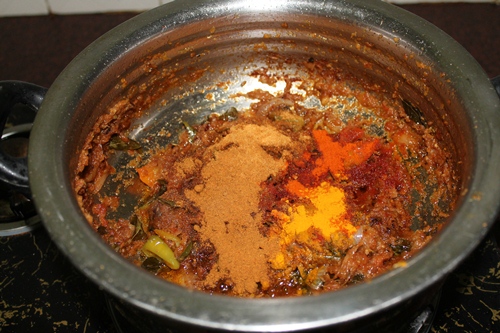 Add in spice powders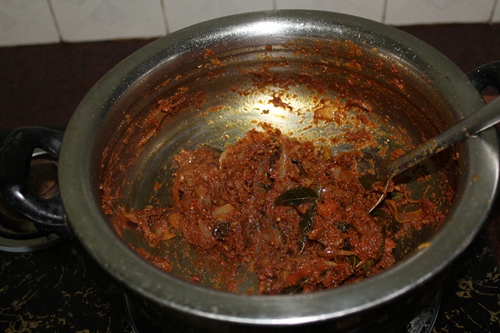 Saute for a while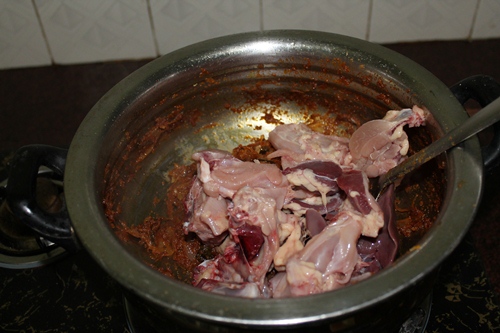 Add in chicken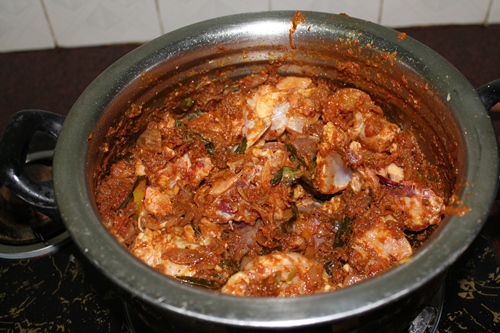 Toss well with masala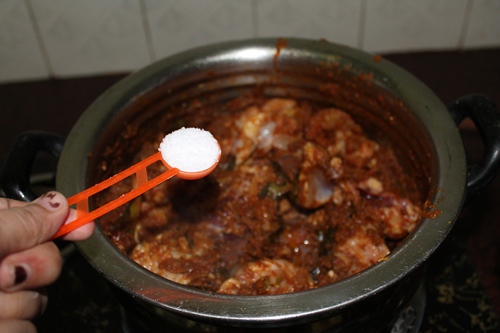 Add in salt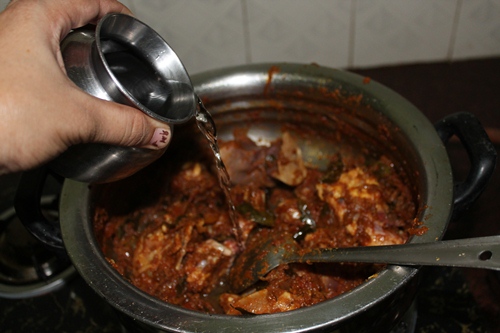 Pour some water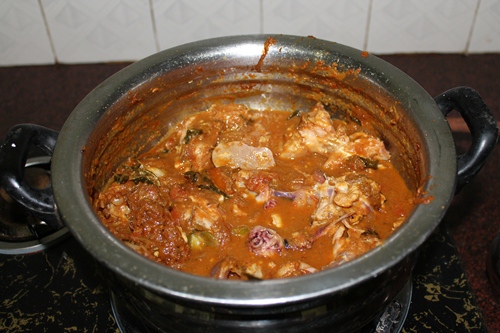 Bring it to boil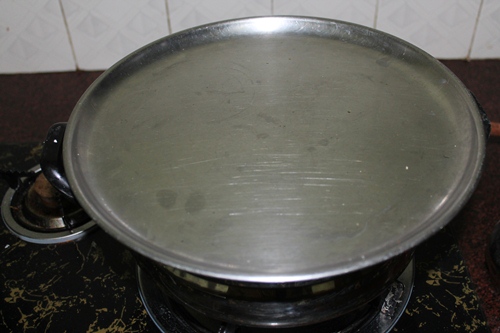 Cover and cook again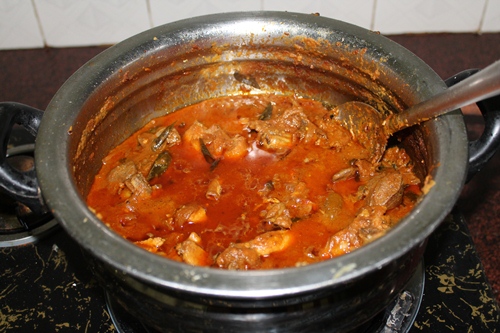 Till everything is cooked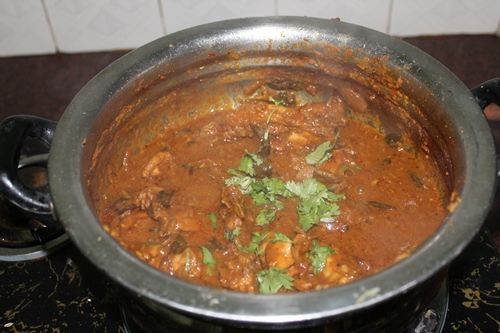 add in coriander leaves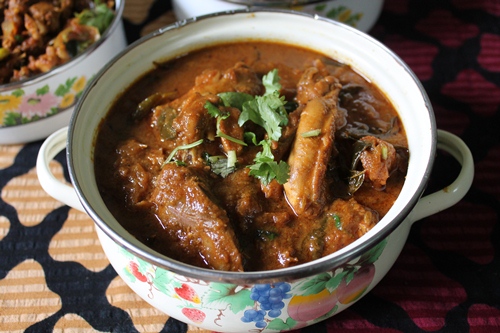 Serve
I am Aarthi, a happy homemaker, mom of two beautiful girls, married to my high school sweet heart. My goal is to teach people that cooking can be way more easier and joyful than they think. Yummy Tummy features recipes all over the world with step wise pictures which surely shows the ease of cooking.