"Rainbow Unicorn Cupcakes is a vibrant colourful cupcake which makes any party special. You will get a blast of happiness when you dig into the cake."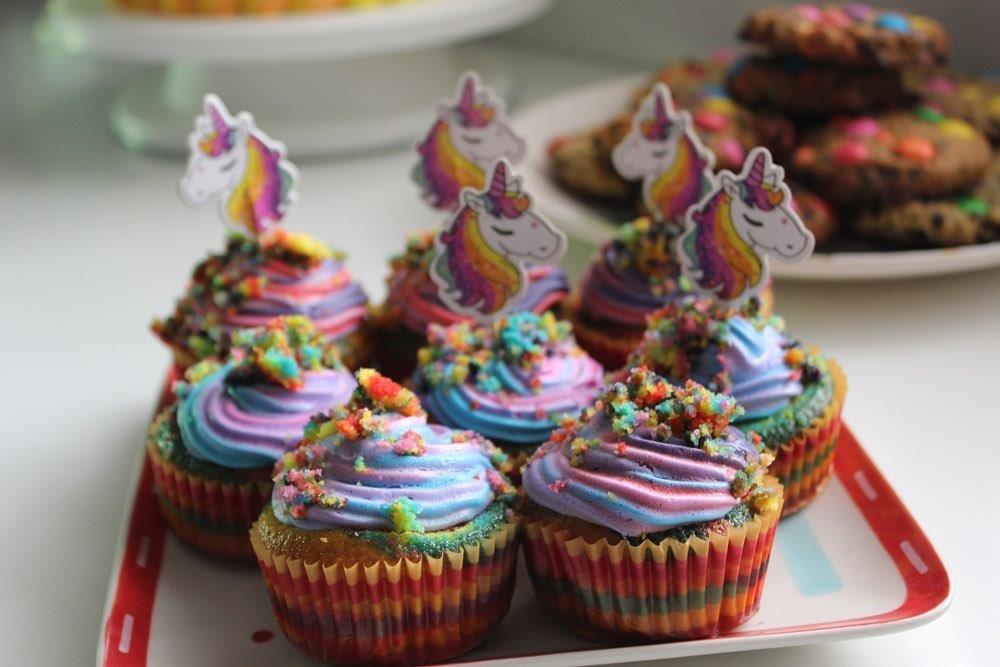 Pin
This rainbow cupcake just makes me feel so happy. I absolutely LOVED enjoying into it to see all those gorgeous colorful layers! The best part is, this rainbow cupcake isn't just for looks, it tastes absolutely amazing. You won't have a crumb leftover.
About Rainbow Cupcake
The sweetest mini celebration cupcake!  layers of colorful, moist cake with vanilla flavour and a vibrant whipped cream frosting. Simple and suitable for small crowds, this little cupcake is delicious and fun for all ages!
I made this cake for my daughter maha's 7th birthday. She wanted a rainbow theme so i incorporated rainbow and her favourite unicorn in one little cupcake. The cake looked super cool and colourful and the frosting is just awesome.
I coloured whipped cream with different food colours. Then i took a huge piping bag and added dollops of the cream into the bag. When i started to pipe around the cupcake, each layers got different colours and pattern. It created a lovely unicorn colour.
I have shared a different version of rainbow cake in this blog before. It has buttercream frosting in them.
I made this rainbow cake for my girl and she thought I was the coolest mom EVERRRRR!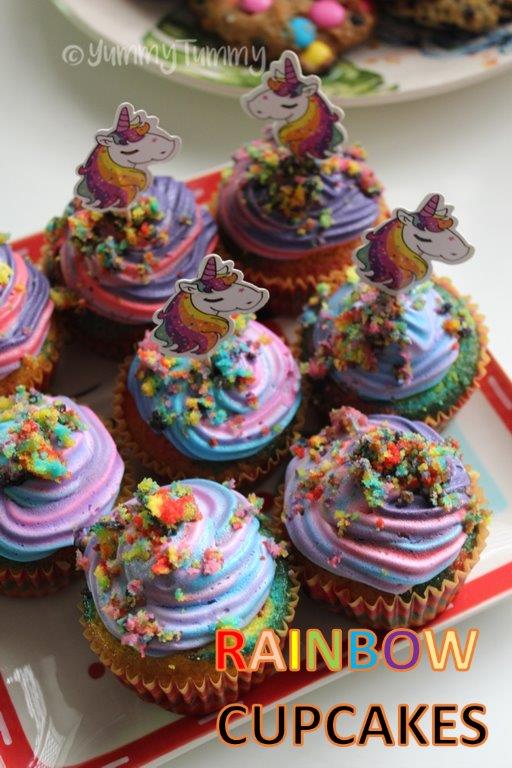 Pin
Pro Tips
1. Bring all your ingredients to room temperature or even a little warm (eggs, buttermilk, butter, etc) to ensure your batter does not break or curdle. 
2. Use a scale to weigh your ingredients (including liquids) unless otherwise instructed (Tablespoons, teaspoons, pinch etc). Metric measurements are available in the recipe card. Scaled ingredients are much more accurate than using cups and help ensure the success of your recipe. 
3. Measure out your ingredients ahead of time and have them ready before you start mixing to reduce the chances of accidentally leaving something out.
4. Chill your cakes before frosting and filling. You can cover a frosted and chilled cake in fondant if you wish.
5.All purpose flour is a plain flour(maida) with no rising agents.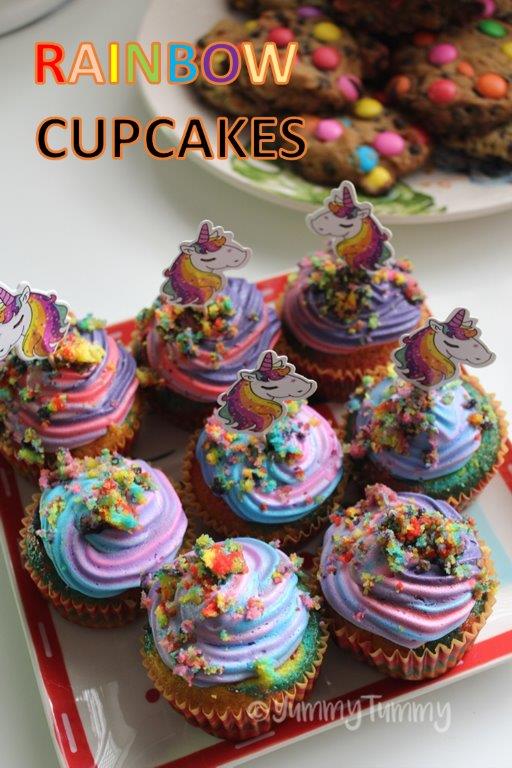 Pin
Hope you will give this a try and let me know how it turns out for you.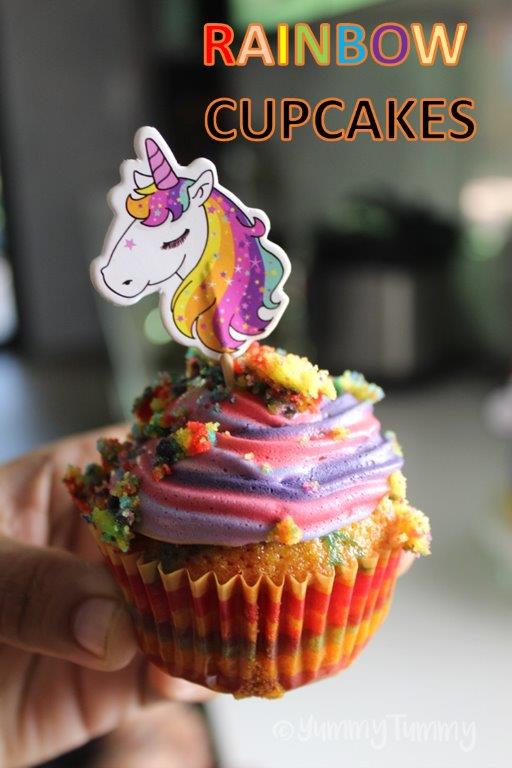 Pin
If you have any questions not covered in this post and if you need help, leave me a comment or mail me @[email protected] and I'll help as soon as I can.
Follow me on Instagram, Facebook, Pinterest ,Youtube and Twitter for more Yummy Tummy inspiration.
IF YOU MAKE THIS RECIPE OR ANYTHING FROM YUMMY TUMMY, MAKE SURE TO POST IT AND TAG ME SO I CAN SEE ALL OF YOUR CREATIONS!! #YUMMYTUMMYAARTHI AND @YUMMYTUMMYAARTHI ON INSTAGRAM!
📖 Recipe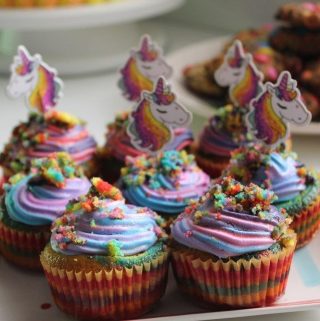 Rainbow Cupcakes
Rainbow Cupcake, A colourful vibrant cupcake which brightens your day even you look at it. Make this for special occasions and make the day even more brighter.
Ingredients
FOR CUPCAKE:
All Purpose Flour / Maida – 11/2 cups / 180 grams

Sugar - 11/2 cups / 300 grams Powdered

I used granulated sugar which i powdered

Eggs - 2

Oil - ½ cup / 120 ml

I used refined oil

Milk - ½ cup / 120 ml

Vanilla Essence - 2 tsp

Baking Powder - 1 tsp

Salt - ¼ tsp

Food Colours as needed
FOR WHIPPED CREAM
Whipped cream as needed

Food Colours as needed
Instructions
Preheat oven to 180 degree C.

Take flour, salt, baking powder in a bowl. Use a whisk to mix. Set aside.

Take sugar and eggs in a bowl. Use a electric beater to whip it for 1 min or so till combined.

Add vanilla and mix well.

Add in oil and mix well.

Add in half of the flour mix, half of the milk and mix.

Add remaining flour and remaining milk and mix well.

Now divide the batter between 7 bowls.

Add food colour into each bowl and mix gently.

Line muffin pan with cupcake cases.

Pour different colour batter into the muffin cases.

Place the cake pan in a preheated oven and bake the cake for 15 to 20 mins.

Don't over bake the cake.

Remove and cool completely.

Meanwhile whip the cream. Take cream powder and water in a large cold bowl. Whip it till stiff peaks form.

Now decorate the cupcake with the cream as you wish.

Chill the cake for few hours.

serve.
Video
Rainbow Cupcakes With Step by Step Pictures
1)Collect all your ingredients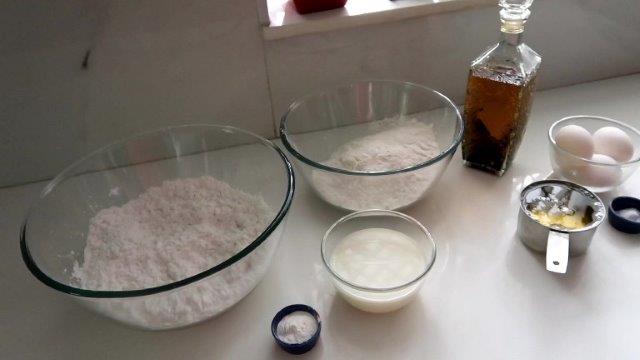 Pin
2)Take flour in a bowl.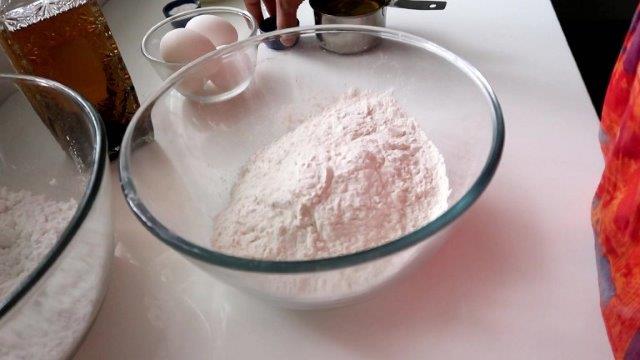 Pin
3)Add in salt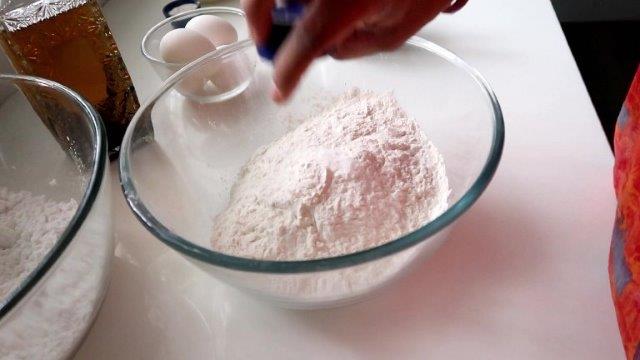 Pin
3)Add in baking powder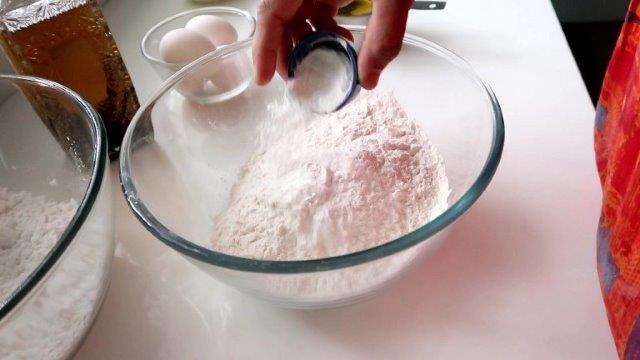 Pin
4)Mix well and set aside.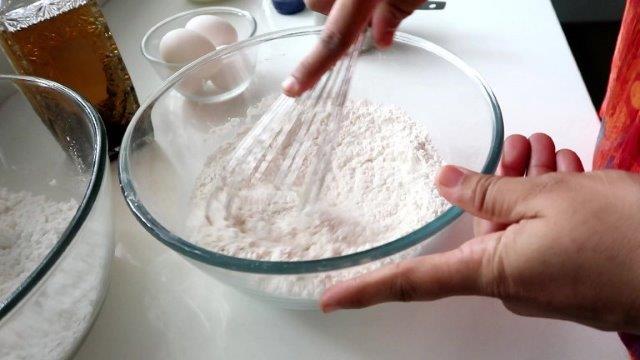 Pin
5)Take powdered sugar in a bowl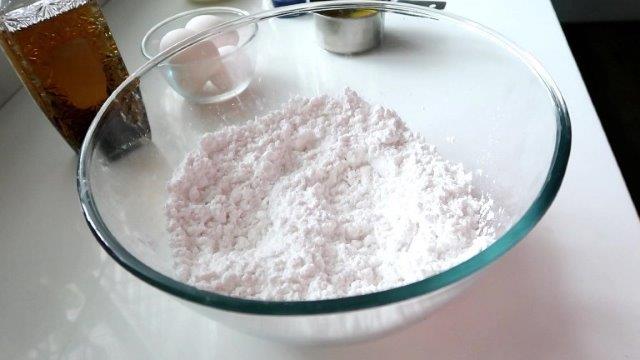 Pin
6)Add in eggs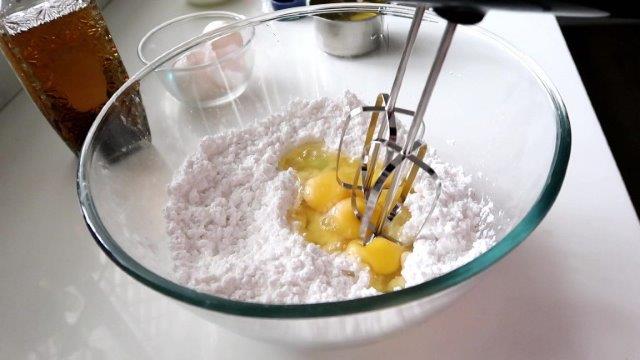 Pin
7)Use a beater to whip this till combined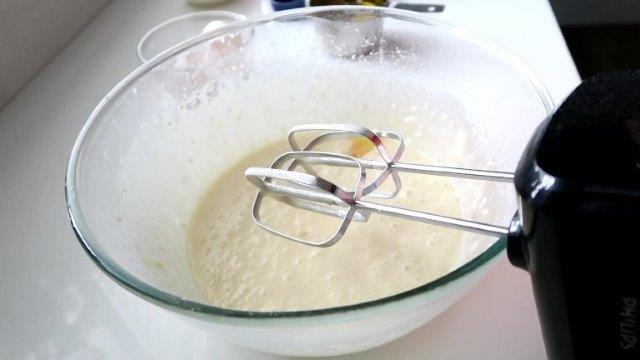 Pin
8)Add in vanilla extract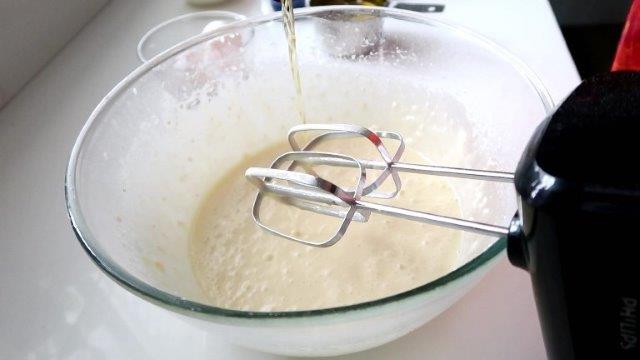 Pin
9)Add in oil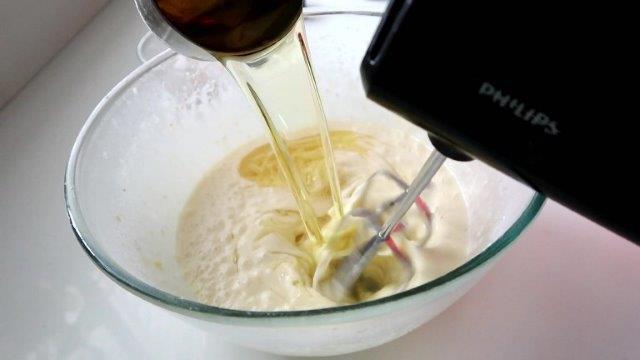 Pin
11)Add in half of the flour in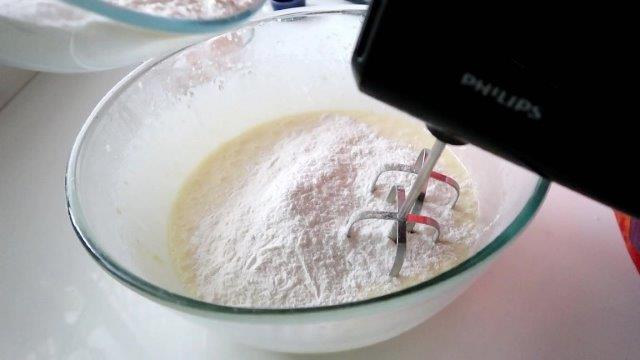 Pin
12)Add in milk and keep mixing.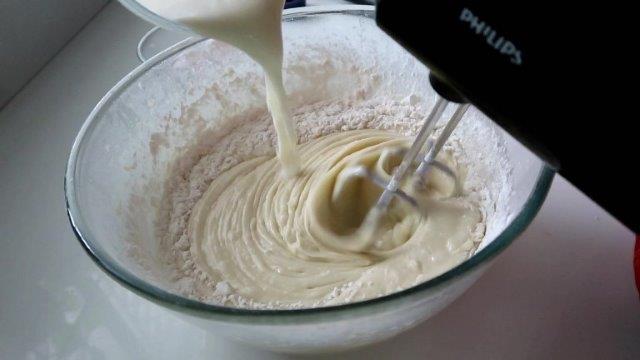 Pin
13)Alternate between flour and milk and keep mixing.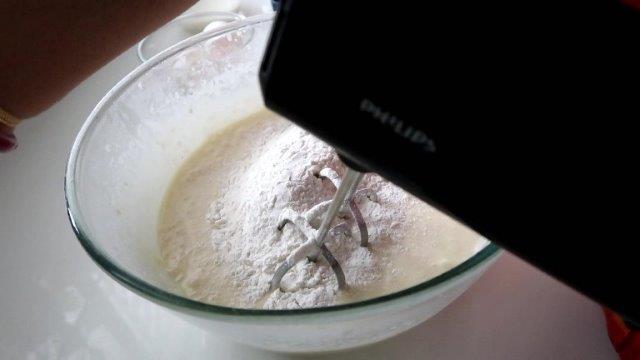 Pin
14)Don't over mix the batter.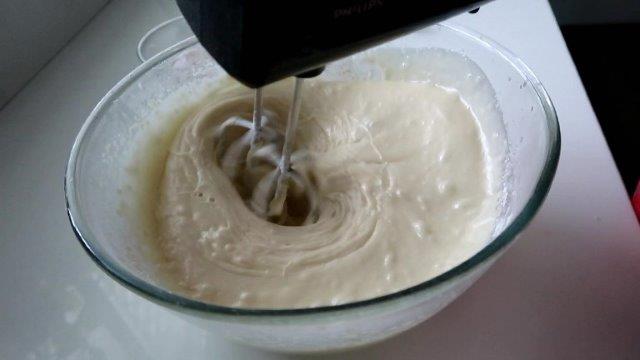 Pin
15)Divide the batter between bowls.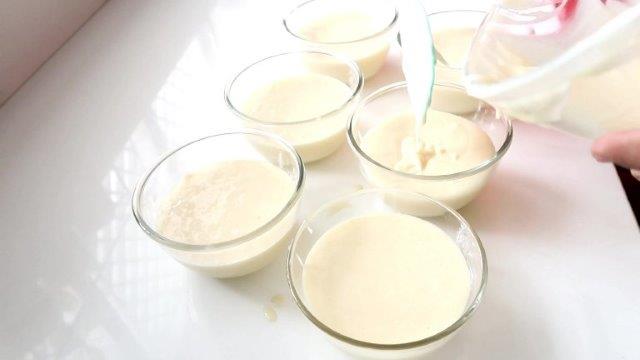 Pin
16)Add food colours.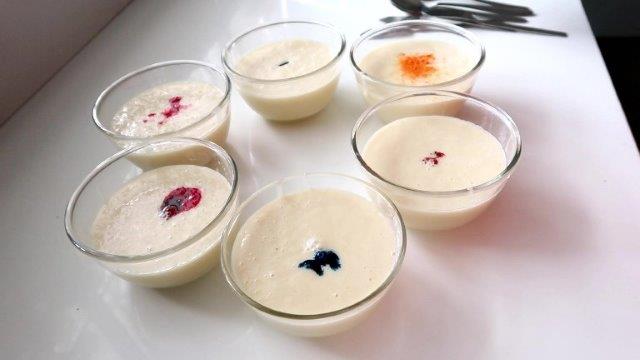 Pin
17)Mix gently.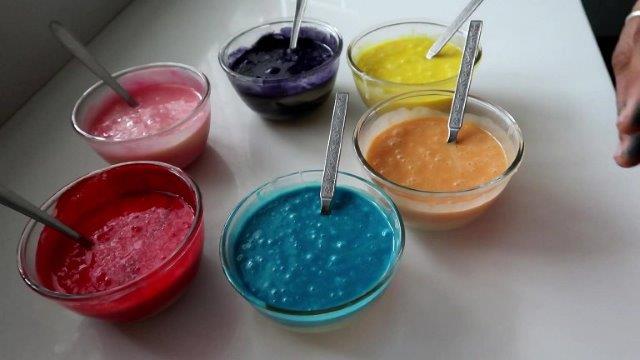 Pin
33)Take cupcake liners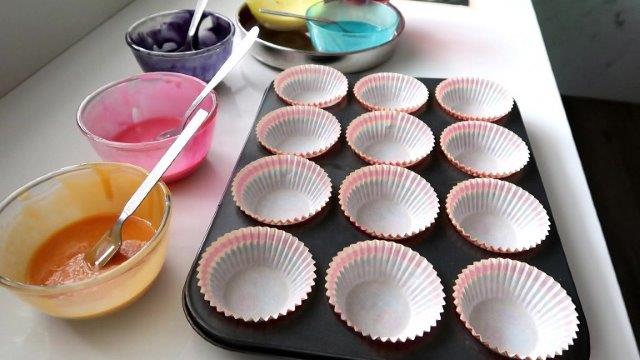 Pin
34)Spoon the batter into the cupcake liners one by one.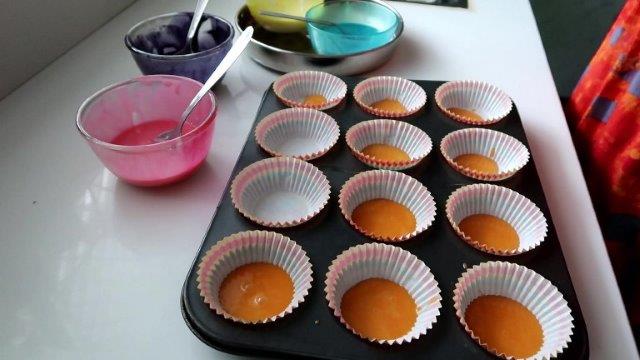 Pin
35)Keep doing this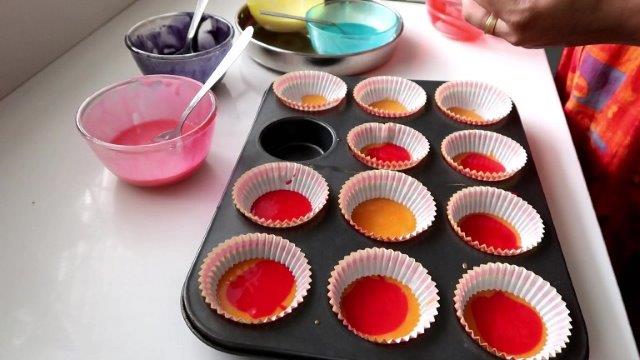 Pin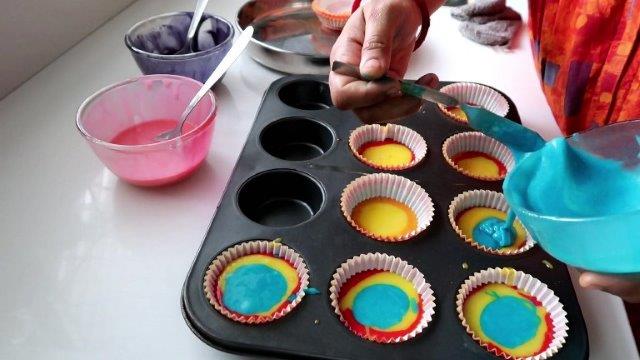 Pin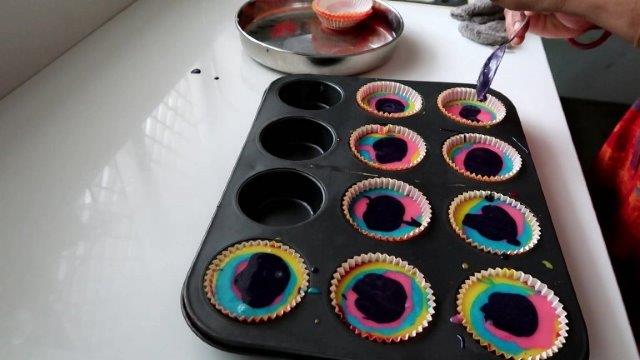 Pin
36)Bake till done.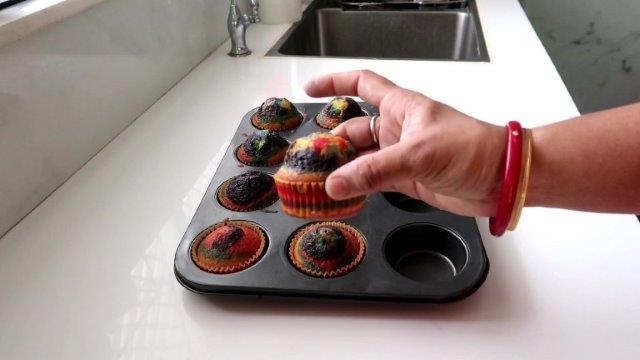 Pin
37)Whip some cream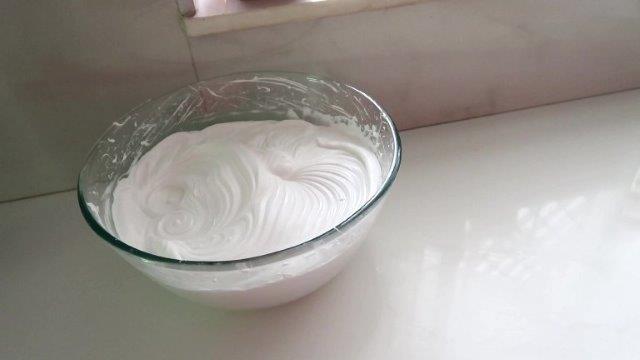 Pin
38)Divide the cream into small bowls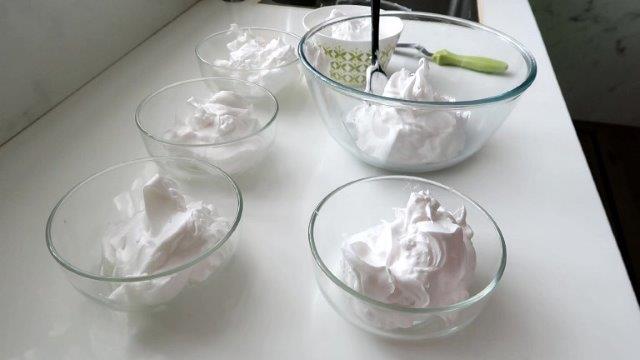 Pin
39)Add food colours and mix well.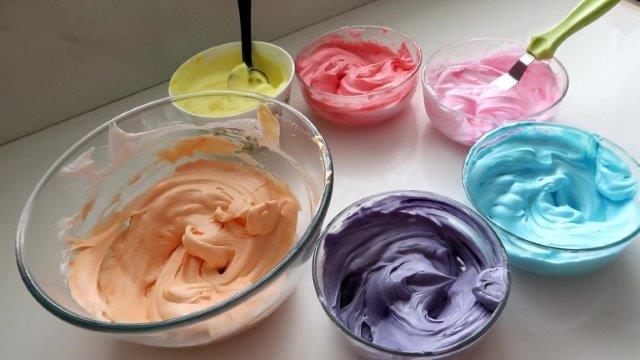 Pin
40)I spooned all the cream into a large single piping bag to create rainbow pattern when piped.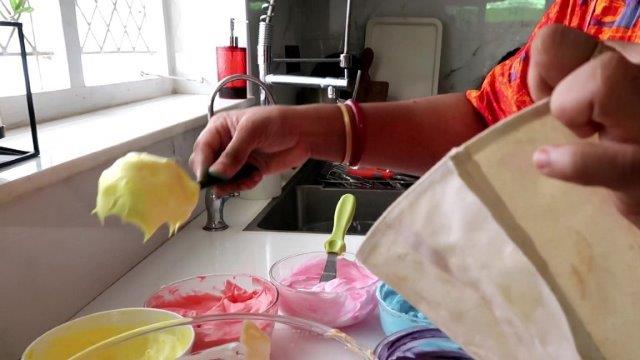 Pin
41)Pipe it over the cake.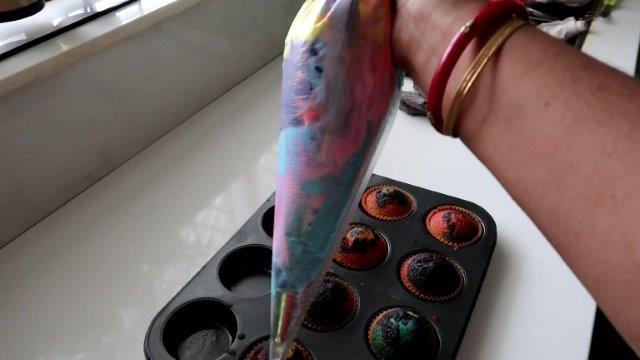 Pin
42)Slice the top of the cupcake.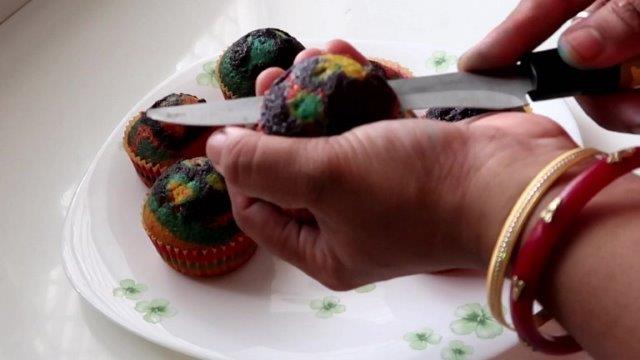 Pin
43)Pipe on top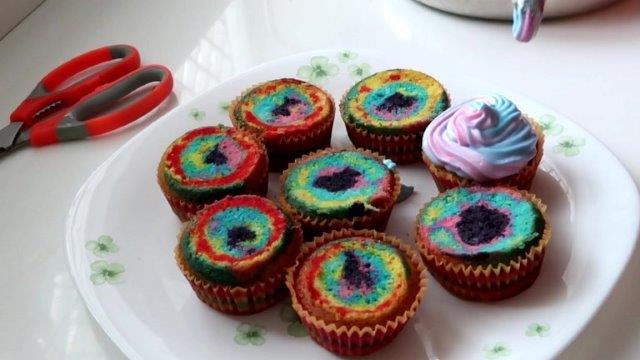 Pin
44)Like this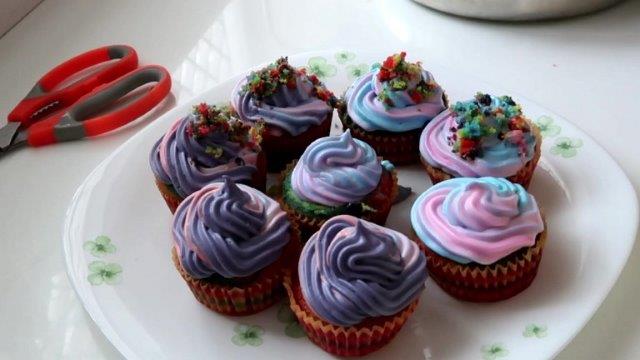 Pin
45)Done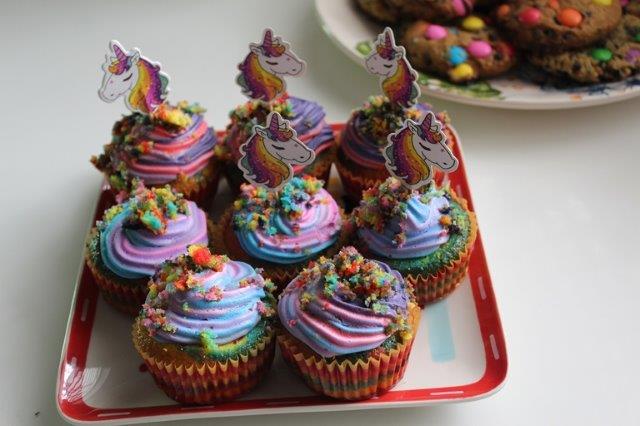 Pin
46)Serve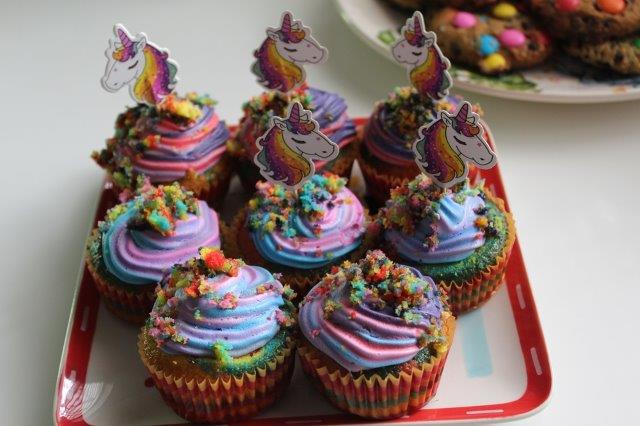 Pin