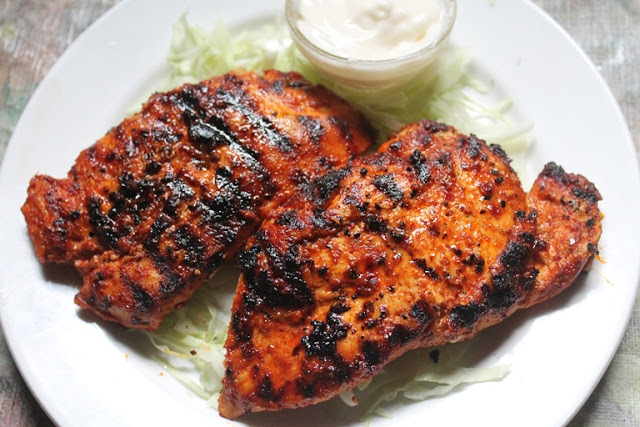 Who hates a perfect grilled chicken. Specially the ones with the lovely chat grill marks on them. I love those so much, the grill marks will make them so appetizing and gives a lot more flavour..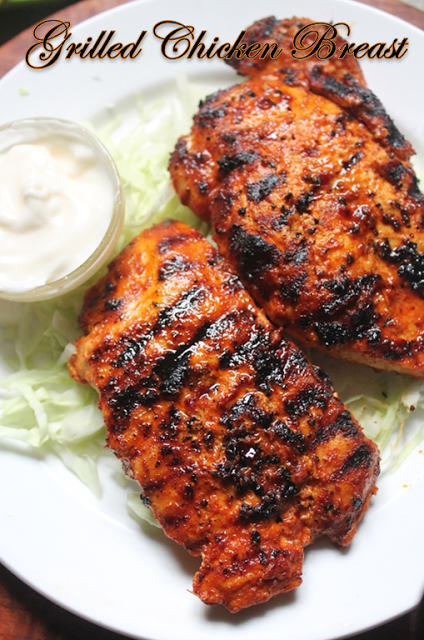 The key to get the perfect grill marks is so easy. The first thing you have to remember is1)The grill pan has to be super hot when you put the chicken in.
2)Dont oil the grill pan, instead oil the chicken.
3)Dont keep on flipping the chicken, just keep them on one side for 5 mins or so, then flip it. If you keep on flipping them, then they wont get the char marks.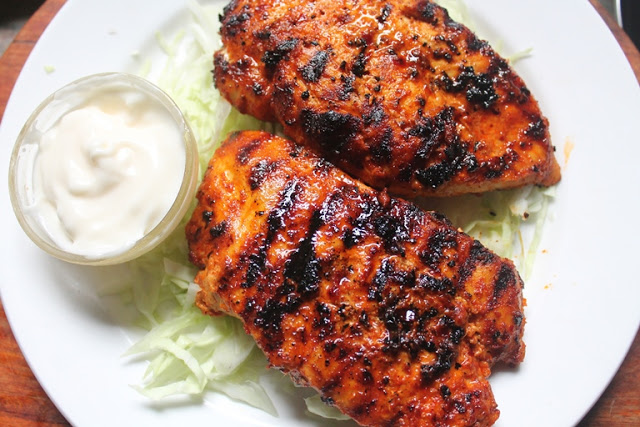 I used a simple spicy yogurt based marination, and it is spicy, tangy and very flavourful. I will share many more variations soon.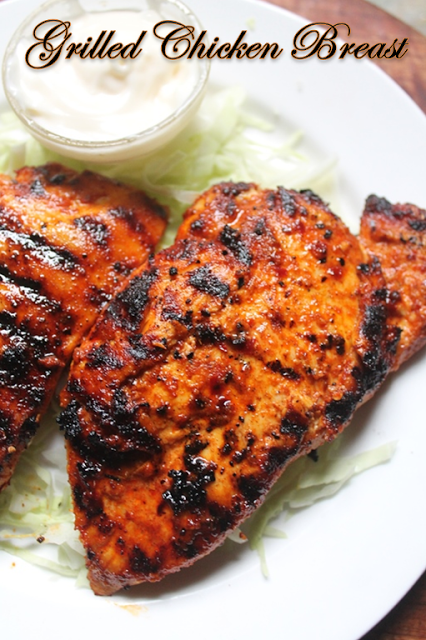 Hope you will give this a try and let me know how it turns out for you..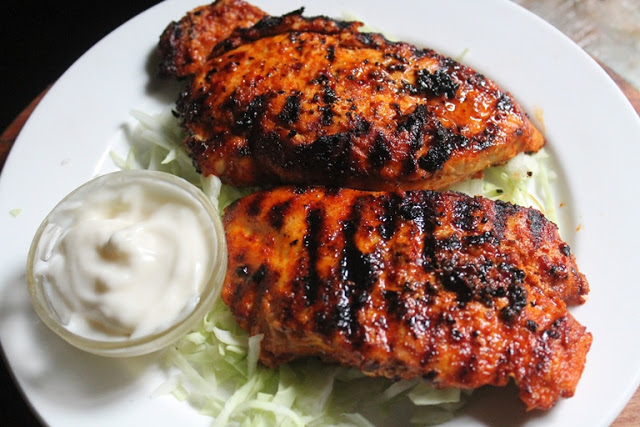 📖 Recipe Card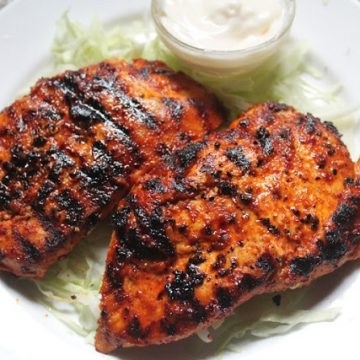 Spicy Grilled Chicken Breast Recipe
Spcy Chicken Breast. Healthy and Protein rich chicken breast which is packed with flavour. This is one of the most delicious meal on its own.
Print
Pin
Rate
Ingredients
Boneless Chicken Breast - 2
For Marination:
Chilli Flakes - 1 tsp

Kashmiri Chilli Powder - 2 tsp

Salt to taste

Sugar - 1.5 tsp

Pepper Powder - ½ tsp

Cumin Powder - 1 tsp

Ginger Garlic Paste - 1 tblspn

Lemon Juice - 1.5 tblspn

Oil - 2 tblspn

Yogurt / Curd - 3 tblspn
Instructions
Place chicken brease between two sheets of plastic wrap. Use a rolling pin to bash them well this even out the chicken breast, so it will cook evenly.

Mix all the ingredients given for marination together. Coat the chicken in this marination.

Heat a grill pan on medium high heat.

Now put the chicken in the hot pan, dont touch it for 5 mins, this will help the chicken to get a good char marks.

Now flip over and cook for another 5 mins.

Now flip over and cook for a min or so.

Now remove the chicken and let it rest a bit.

Remove it and serve with some mayo and lettuce.
Join us on Facebook
Follow us on Facebook
Share by Email
Share on Facebook
Pictorial: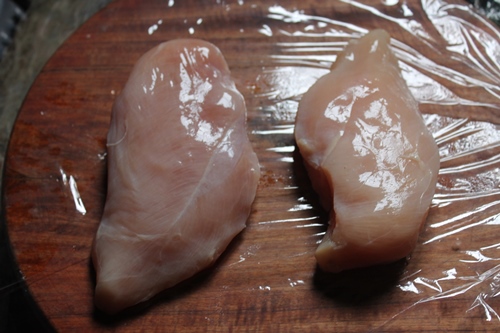 First take couple of boneless skinless chicken breast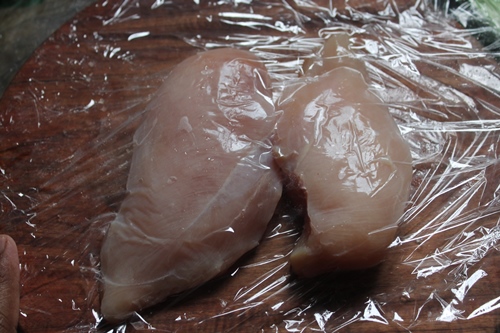 cover them with plastic wrap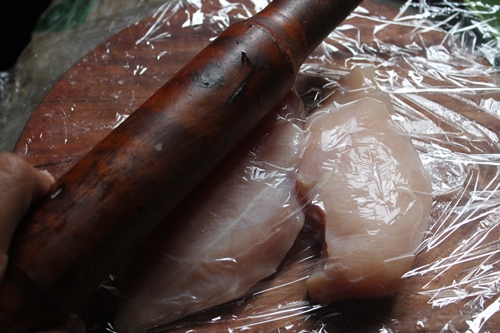 use a rolling pin to bash them, this will flatten them out
and it will cook evenly.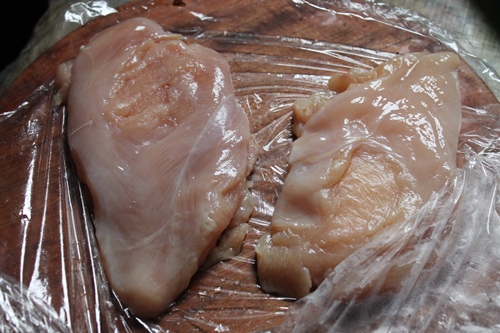 now it is much more even, so it cooks quickly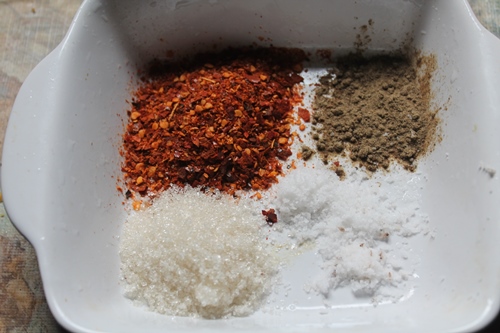 Now lets make the marinate..I have salt, sugar, pepper
powder and red chilli flakes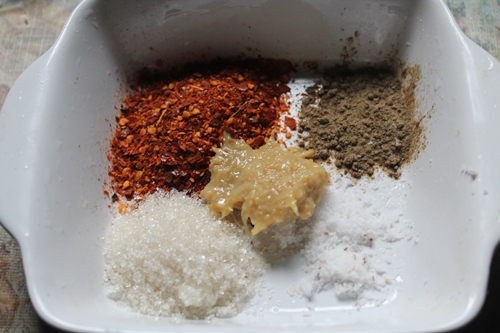 add in ginger and garlic paste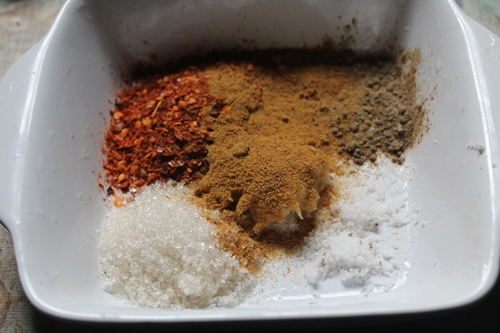 add in cumin powder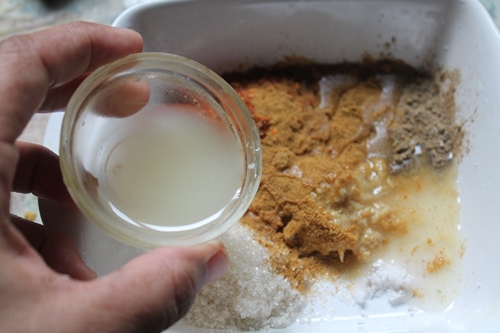 add in lemon juice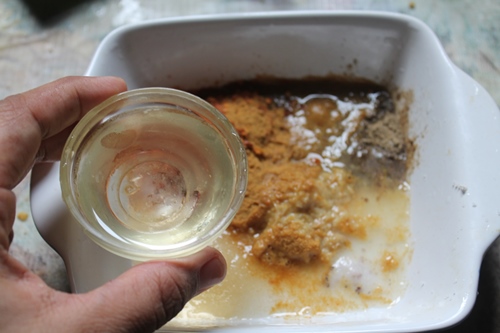 add in oil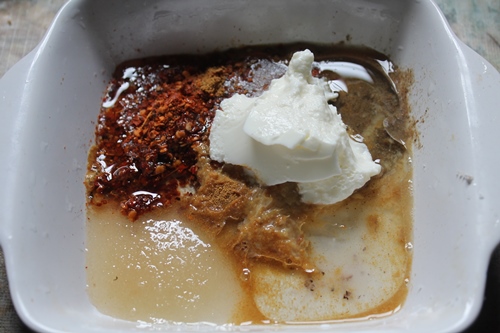 spoon in some thick yogurt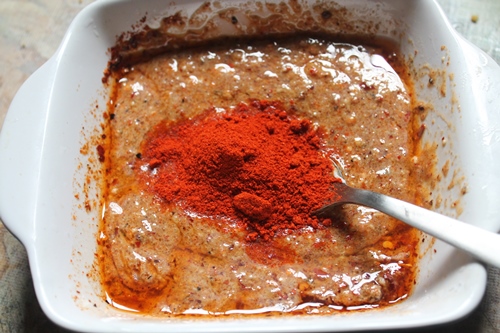 add in chilli powder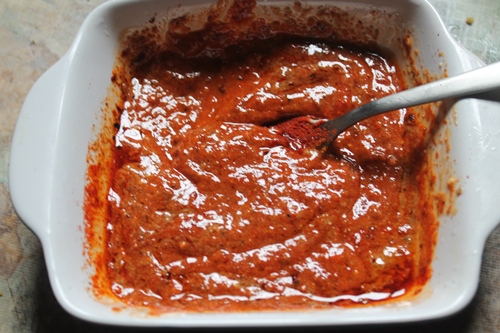 mix well..marinate is done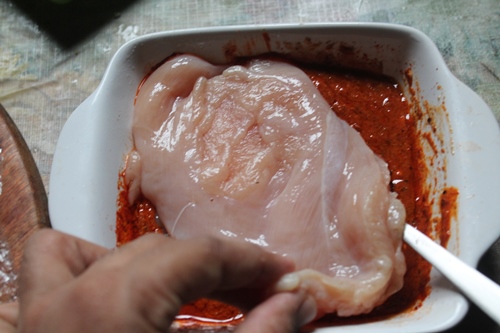 now place the chicken in the marinate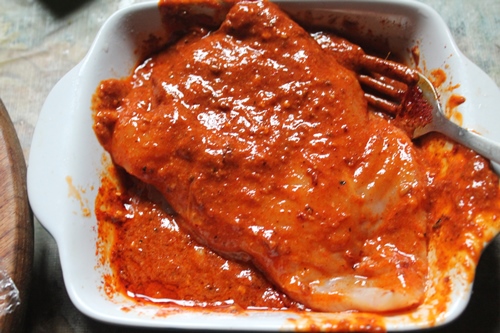 coat it on both sides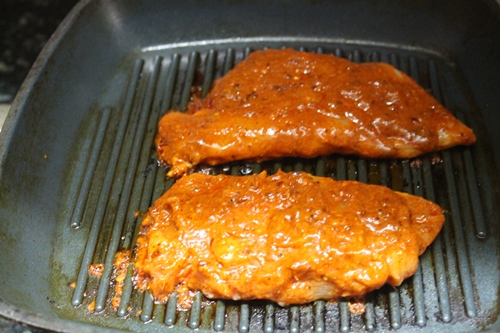 place it over a preheated grill pan, cook this for
5 mins on one side..Dont touch them on that time,
this will give you the perfect grill marks.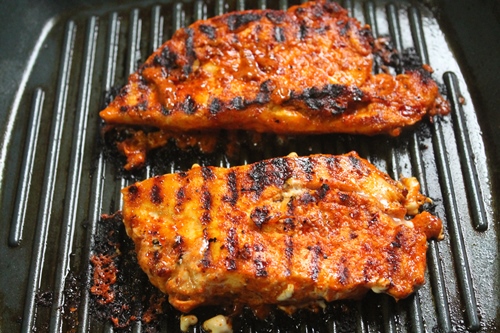 flip over and cook for another 5 mins or so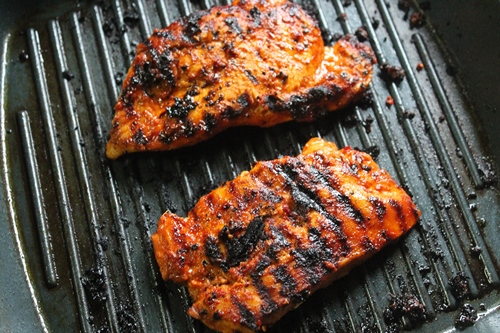 flip over and cook till done..Rest this for few mins and serve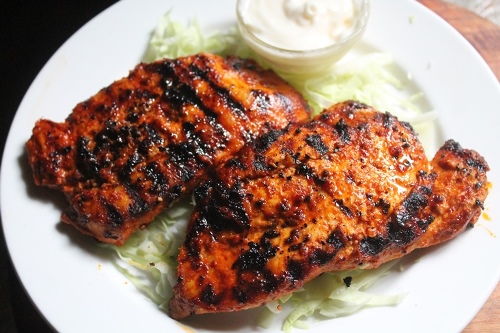 Serve with mayo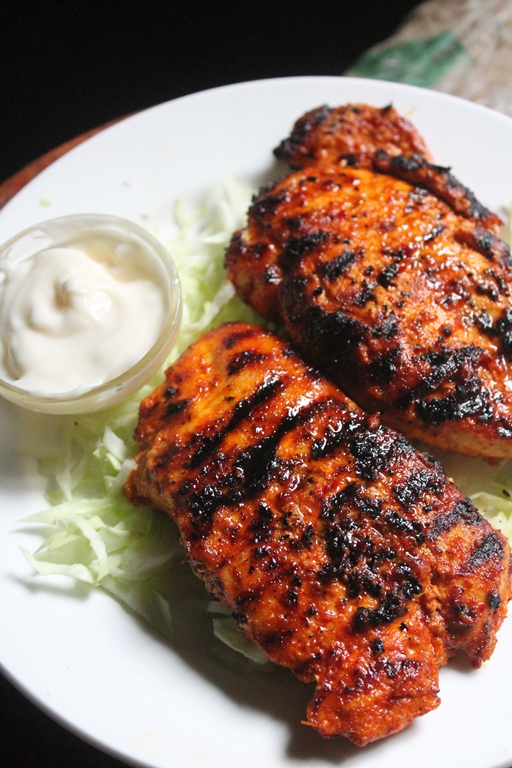 Enjoy hot..