Triple Chocolate Trifle Recipe with Step by Step Pictures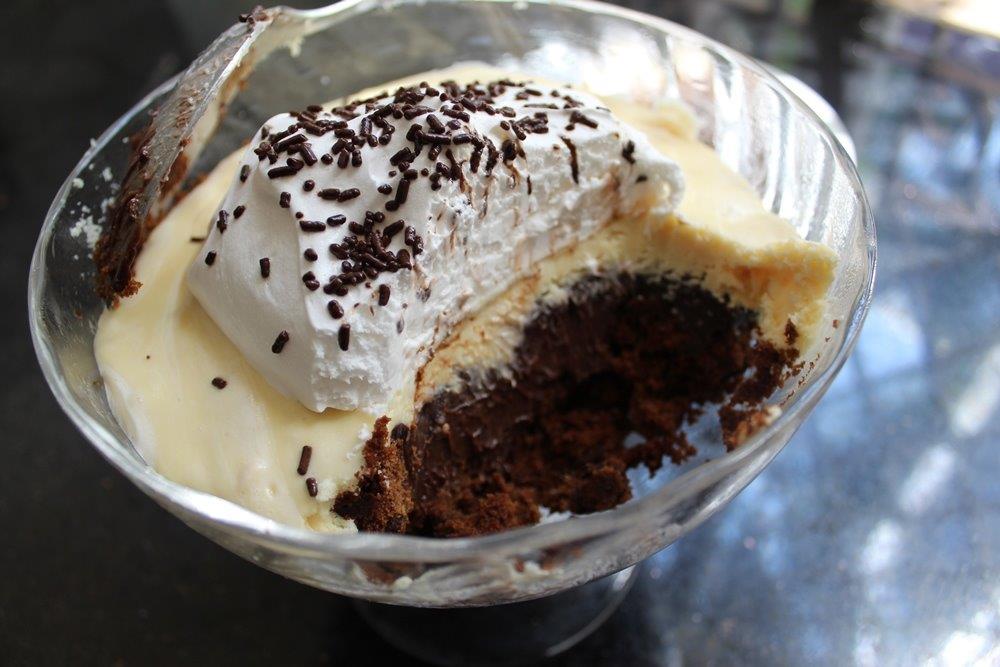 Pin
This is a delicious no bake dessert. This trifle is not only easy to make but is so perfect to look at for parties as well. If you have a bunch of leftover cakes lying around then this makes a perfect dessert. It is so easy to make and taste so delicious too.
Similar Recipes,
Passion Fruit Lemonade
Mango & Passion Fruit Fool
Trifle
Tiramisu Trifle
Passion Fruit Trifle
Plum Custard Trifle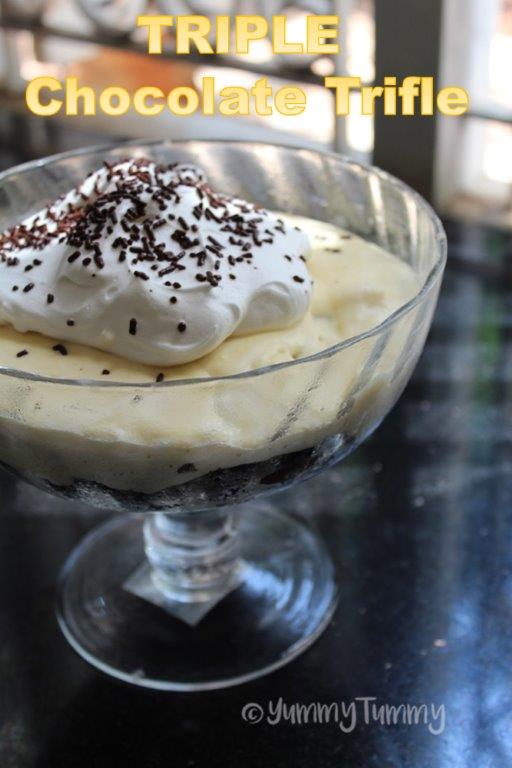 Pin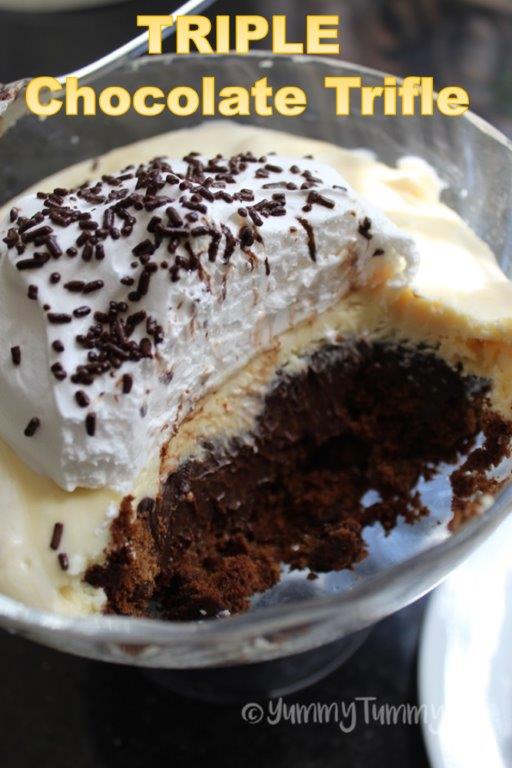 Pin
Hope you will give this a try and let me know how it turns out for you.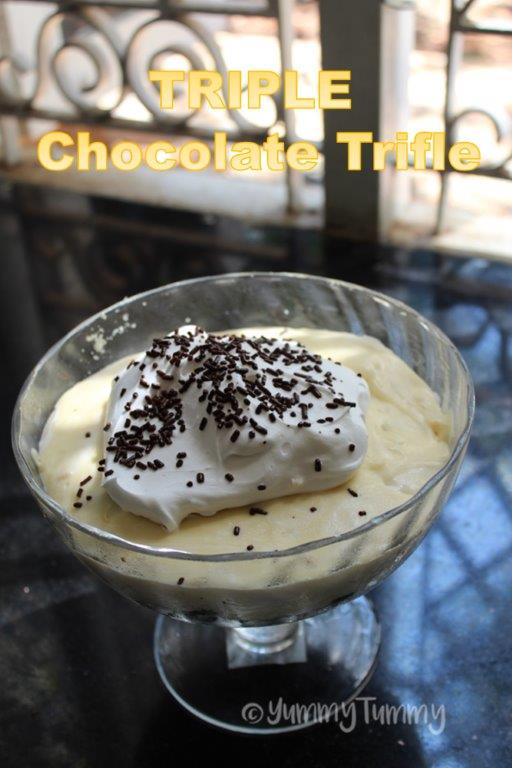 Pin
📖 Recipe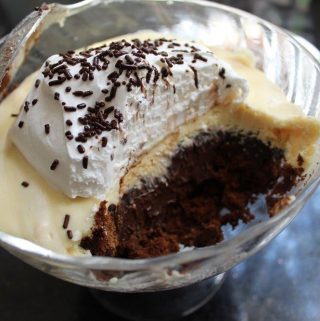 Triple Chocolate Trifle Recipe
Triple Chocolate Trifle with Step by Step Pictures. Delicious chocolate trifle which taste amazing and is super easy to make.
Ingredients
Fruit Cake or Chocolate Cake as needed

Whipped Cream as needed

Sprinkles as needed
FOR CHOCOLATE CUSTARD:
Milk - 1.5 cup

Cocoa powder - 3 tblsp

Cornflour - 3 tblsp

Sugar - ½ cup

Dark Chocolate - ½ cup chopped

Vanilla Extract - 1 tsp
FOR WHITE CHOCOLATE CREAM:
White Chocolate - 1 cup chopped

Whipped cream - 2 cup
Instructions
Take a trifle bowl. Crumble cake.

Now make chocolate custard. Take sugar, cornflour, cocoa in a sauce pan and whisk well.

Add in milk and mix well so there is no lumps.

Now place it on heat. Cook on low heat till thickens.

Add in dark chocolate and mix well. Cook till chocolate melts.

Add in vanilla. Mix well. Pour this over the cake.

Now whip cream till thick,

Melt white chocolate in a bowl. Add in half of the cream in and fold gently.

Spoon this over chocolate custard.

Now top with cream. Add sprinkles. Leave it to chill for few hours.

Scoop and serve.

Pictorial:
1)Take a trifle bowl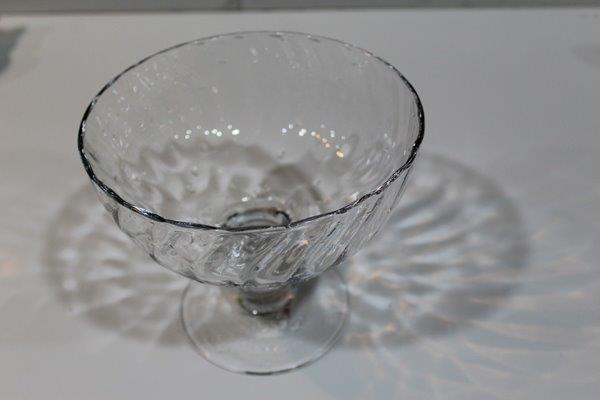 Pin
2)Crumble in chocolate cake or fruit cake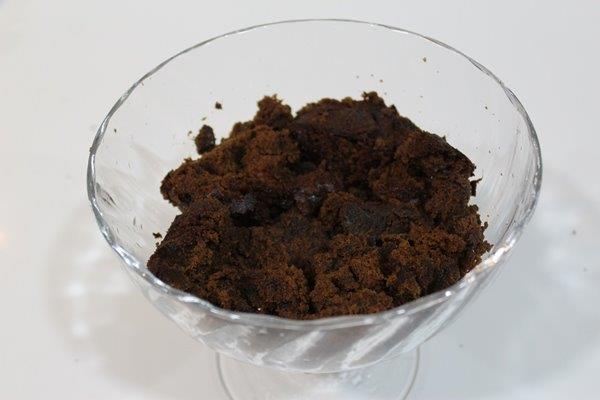 Pin
3)take sugar in a sauce pan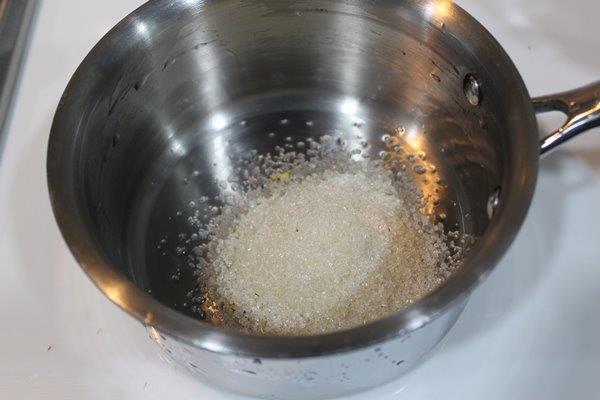 Pin
4)Add in cornflour and cocoa powder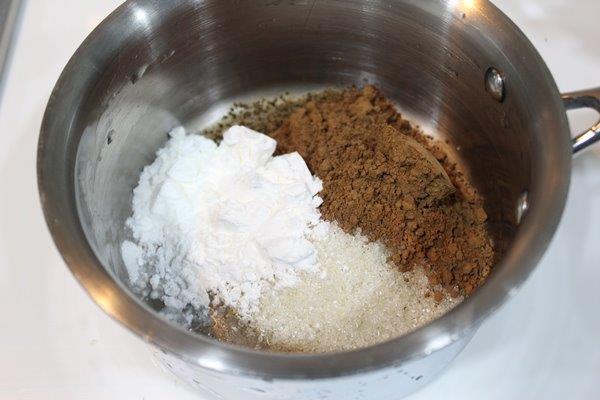 Pin
5)Mix well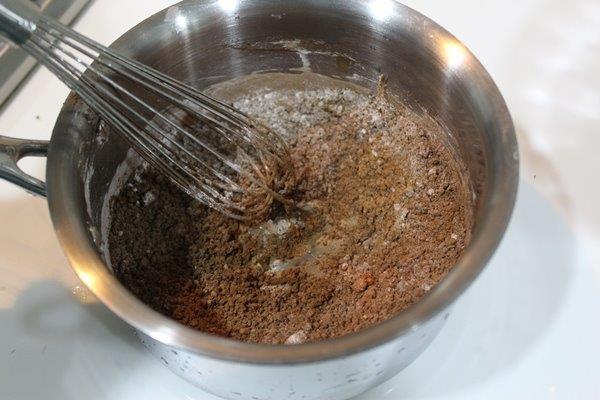 Pin
6)Add in milk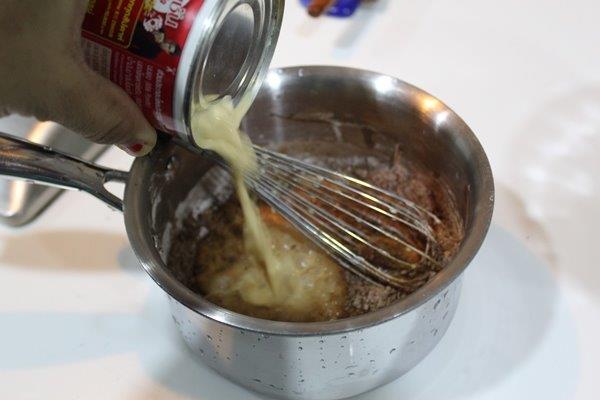 Pin
7)Mix so there is no lumps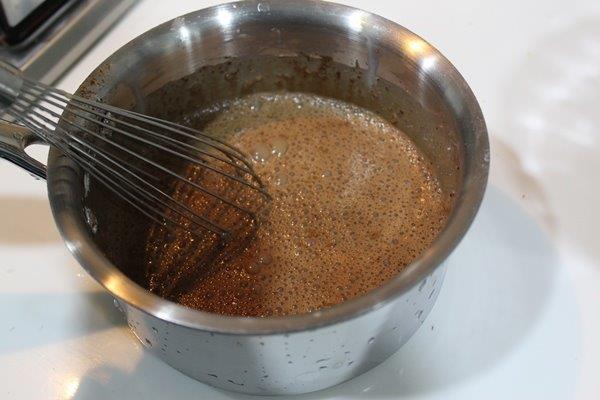 Pin
8)Place it on heat and cook till it thickens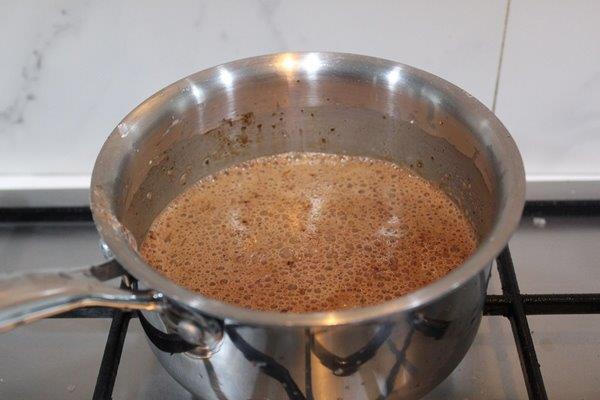 Pin
9)Keep whisking till it gets thick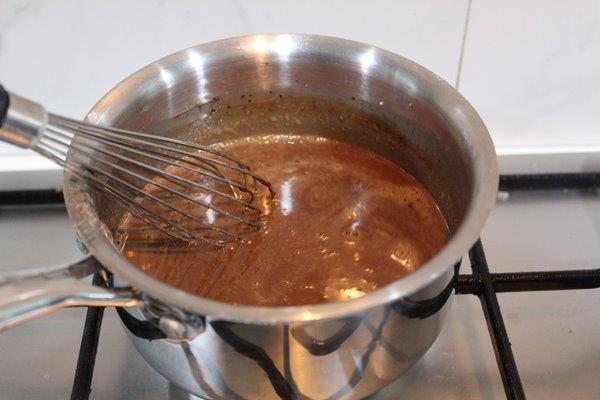 Pin
10)Now it is getting thicker and shiny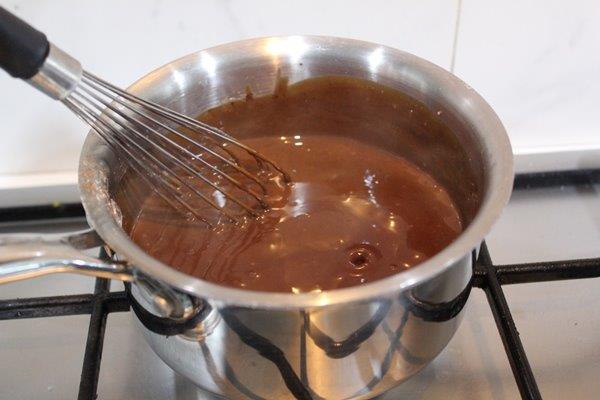 Pin
11)Now it is thick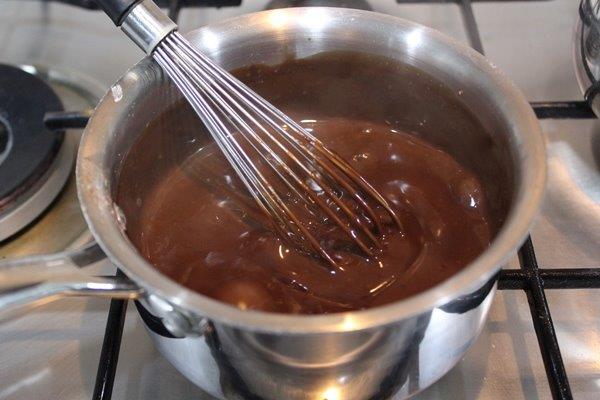 Pin
12)Add in some chopped chocolate pieces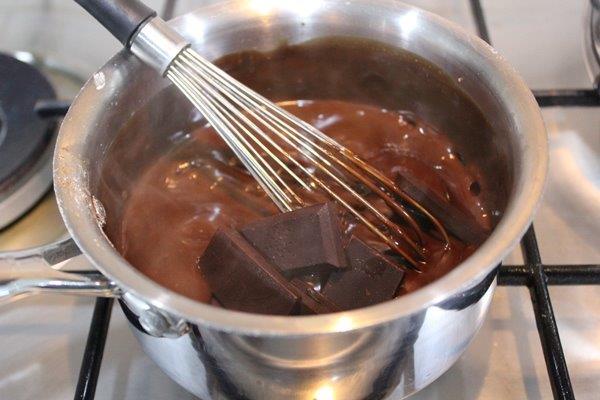 Pin
13)Whisk till chocolate is melted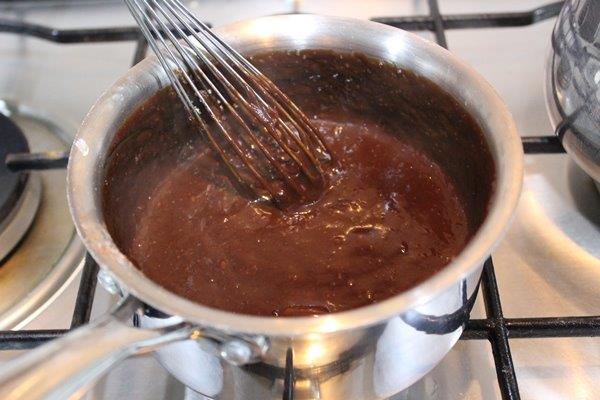 Pin
14)Add in vanilla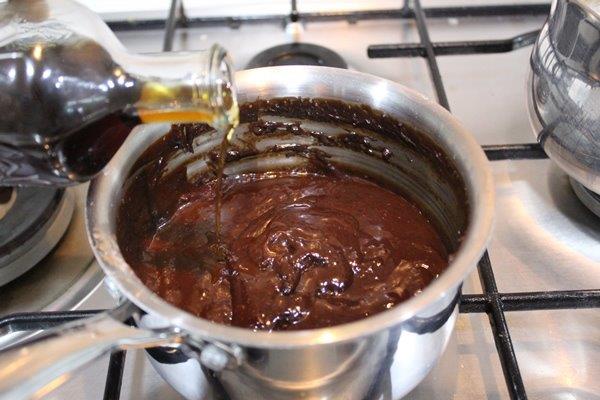 Pin
15)Mix well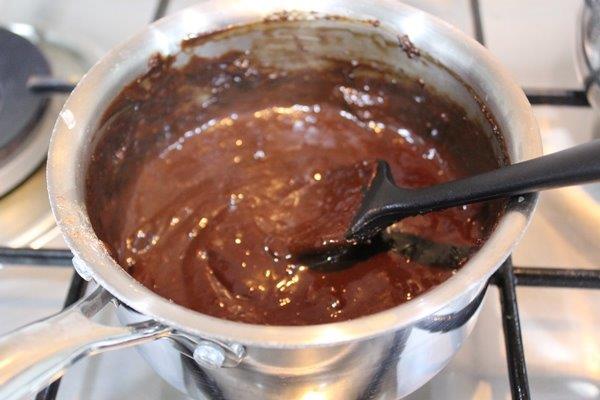 Pin
16)Pour custard over it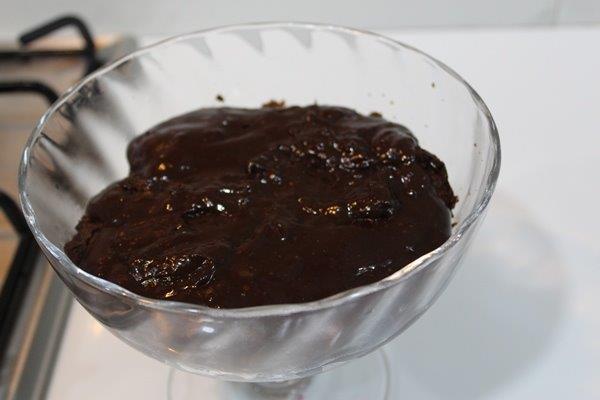 Pin
17)Whip cream till thick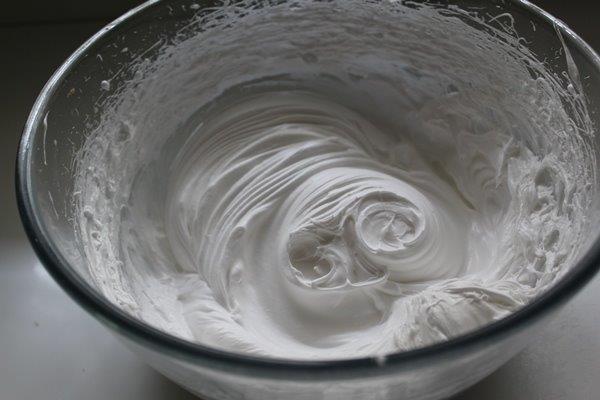 Pin
18)take white chocolate in a bowl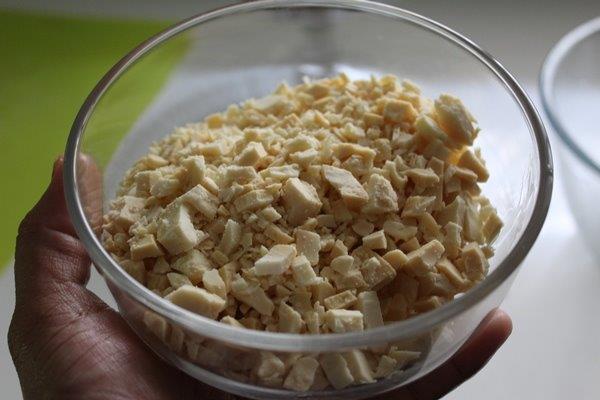 Pin
19)Melt it down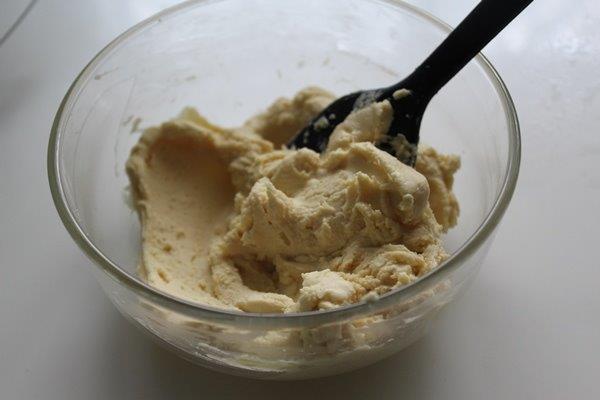 Pin
20)Add in cream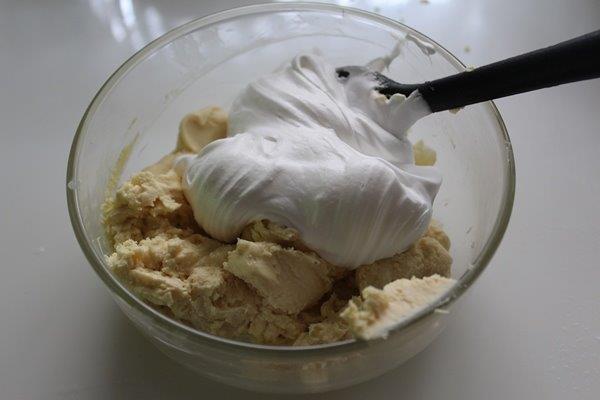 Pin
21)Fold gently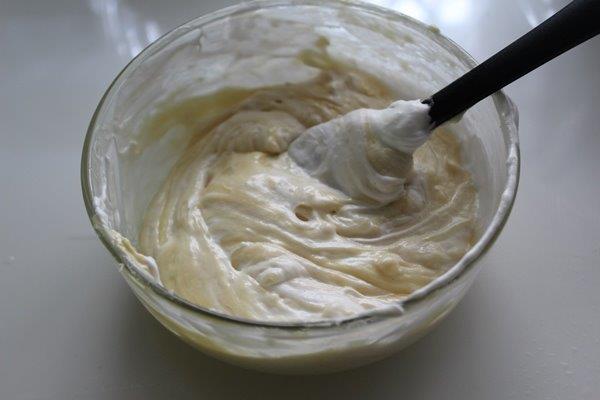 Pin
22)Pour this white chocolate over the chocolate pudding mix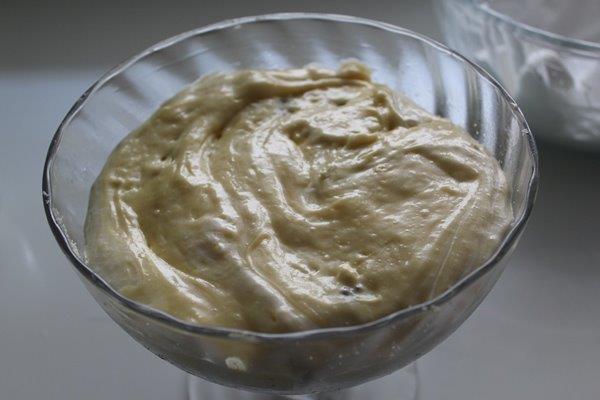 Pin
23)Top with whipped cream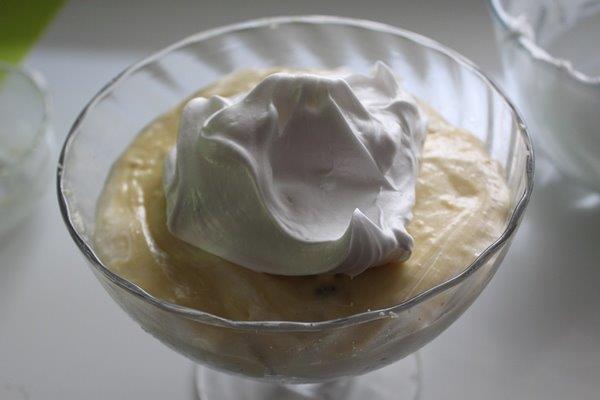 Pin
24)Decorate with sprinkles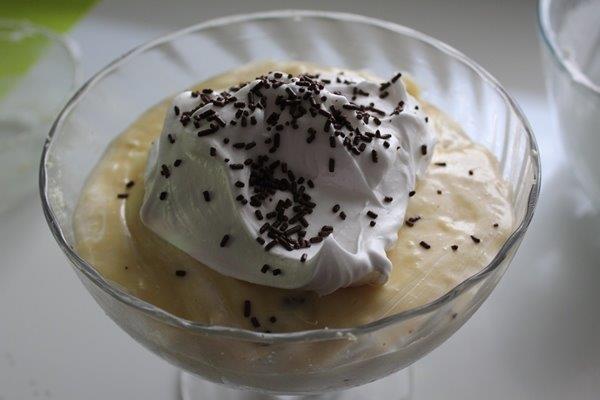 Pin
25)Chill for few hours.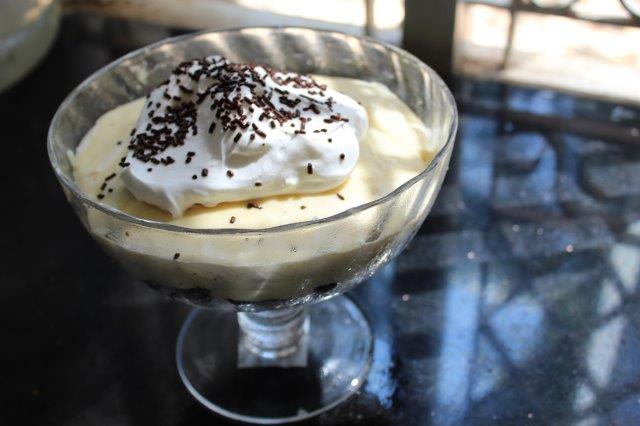 Pin
26)Serve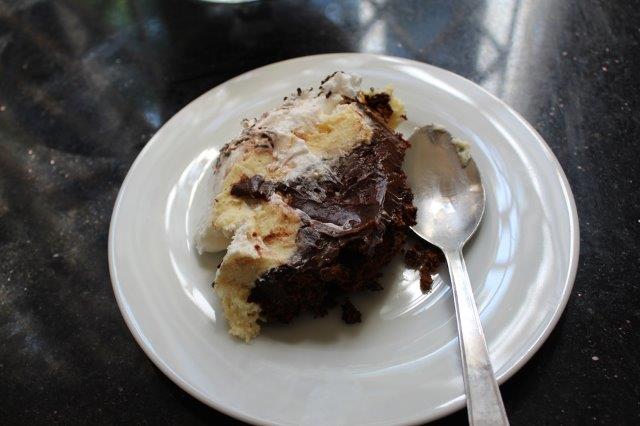 Pin