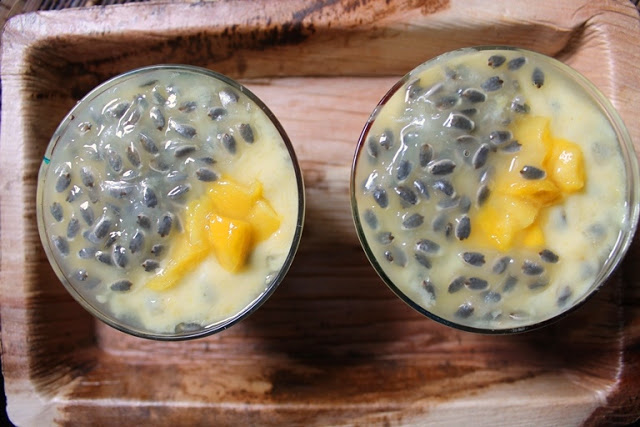 I have been making fool quite a lot these days, since it is so easy to make, you can whip it up with any fruits. This recipe is my latest favourite, not only it is healthy, it taste simply superb..
Similar Recipes,
Strawberry Fool
Passion Fruit Lemonade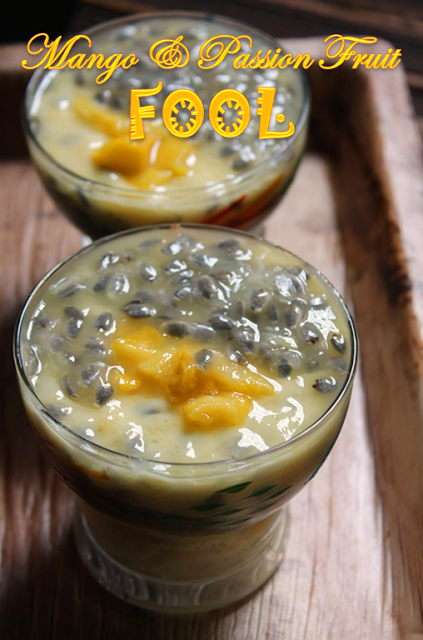 Normally fool is made with fruits and cream, this time i made using yogurt and it turned out to be super yum. Loved the combo of tart passion fruit and sweet mangoes..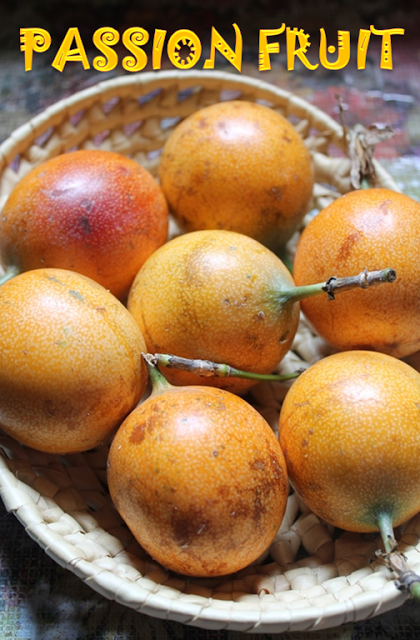 Hope you will give this a try and let me know how it turns out for you..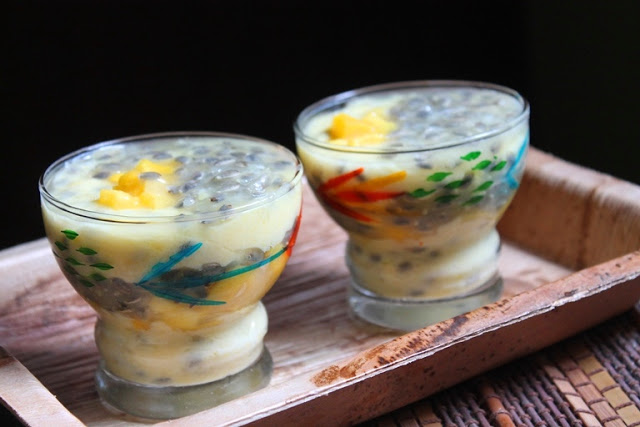 Preparation Time : 15 mins
Chilling Time : 2 hours
Serves : 2


Ingredients:
Greek Yogurt / Hung Curd – 1 cup (RECIPE HERE)
Powdered Sugar / Honey – 2 tblspn
Mangoes – 1 cup chopped + 1 cup chopped
Passion Fruit – 6 passion fruits
Method:
Take 1 cup of mangoes in a blender and make them into a puree.
Scoop the passion fruit pulp into a bowl.
Take yogurt, sugar and mango puree in a bowl and mix well.
Add in half of the passion fruit pulp into the bowl and mix well.
Take your serving glasses, fill the bottom with some of the mix.
Spoon some of the mangoes and passion fruit pulp over this, the top with some more yogurt mango mix and top with the final passion fruit and mangoes.
Chill this for couple of hours
Serve immediately.
Pictorial: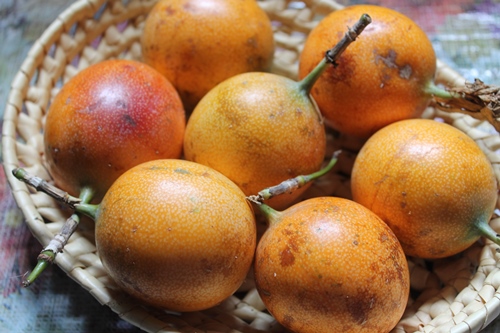 You will need some passion fruits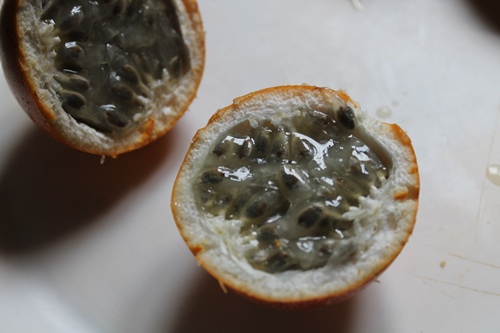 cut them open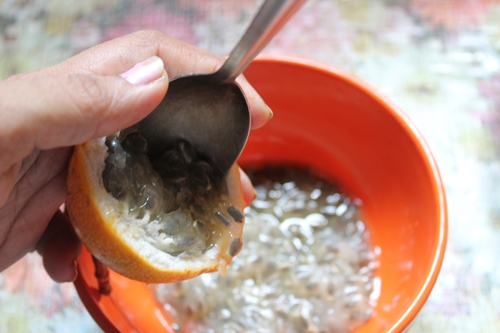 remove the seeds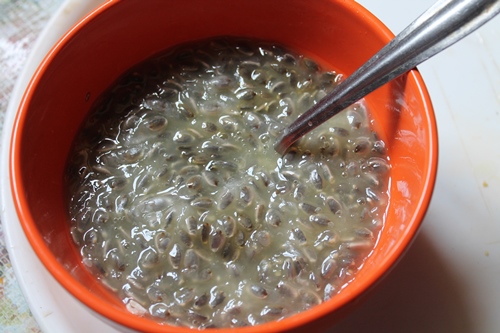 take them in a bowl and set aside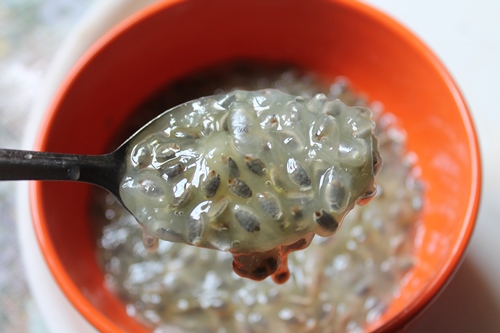 I can enjoy it just like this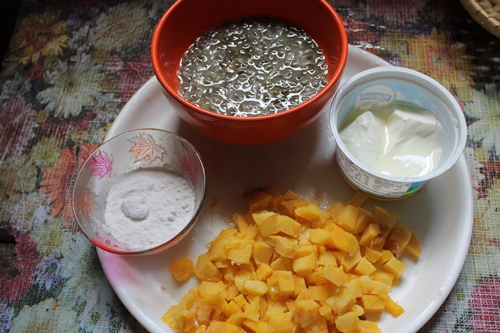 Now take your other stuffs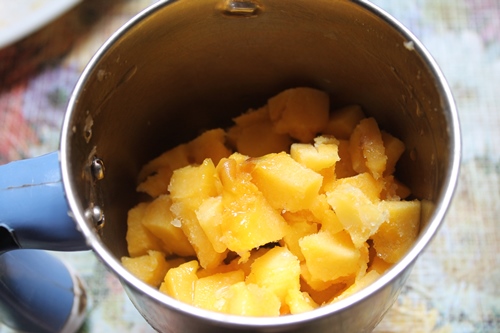 Take mangoes in a blender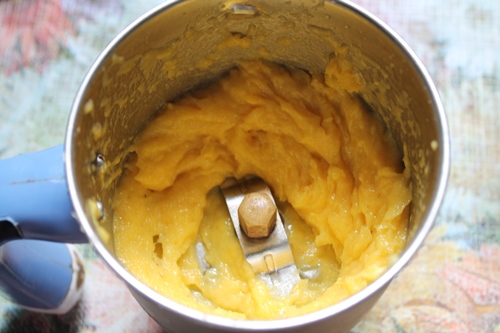 Make it into a puree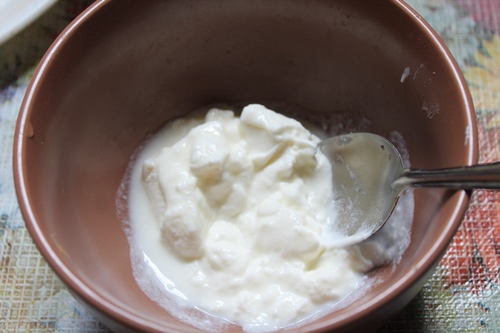 Take thick greek yogurt in a bowl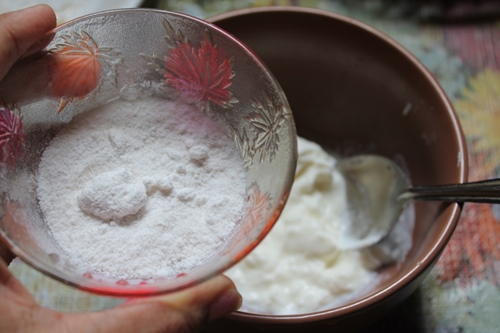 add in sugar, you can use honey if you like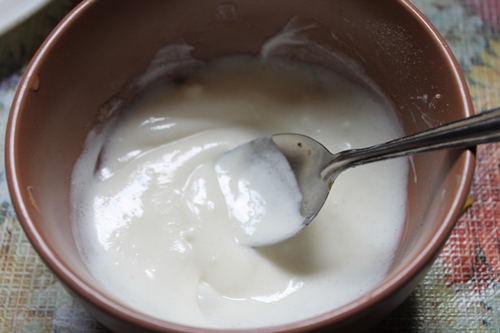 mix well till creamy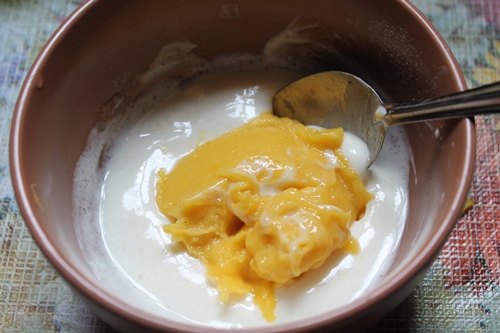 add in mango pulp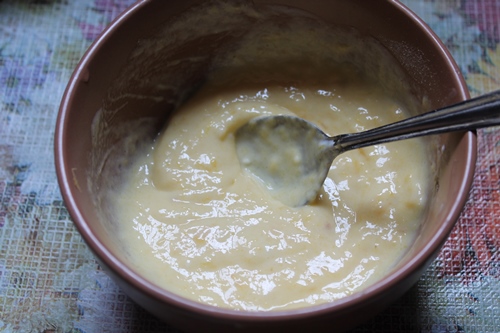 mix well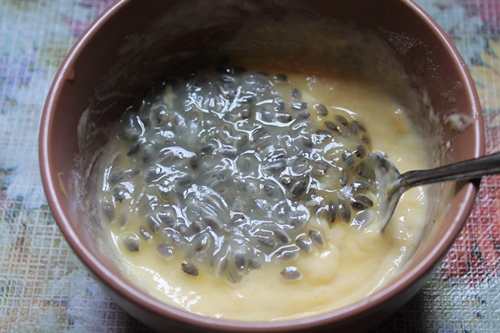 add in the passion fruit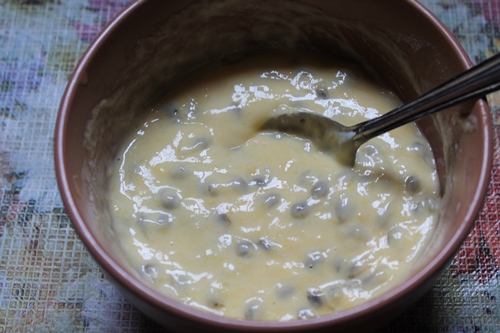 Mix well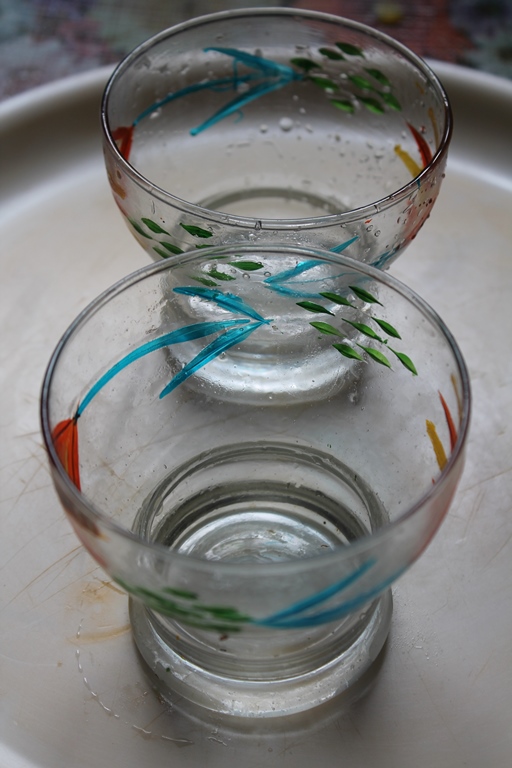 Take your glasses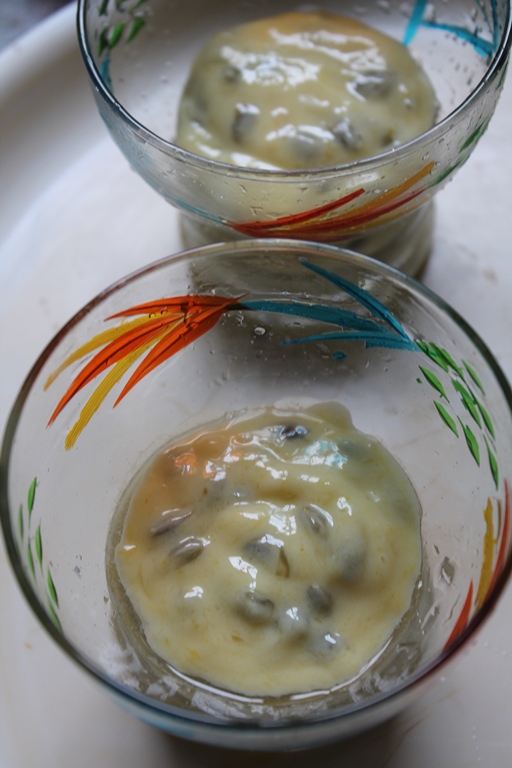 Spoon little of the mix in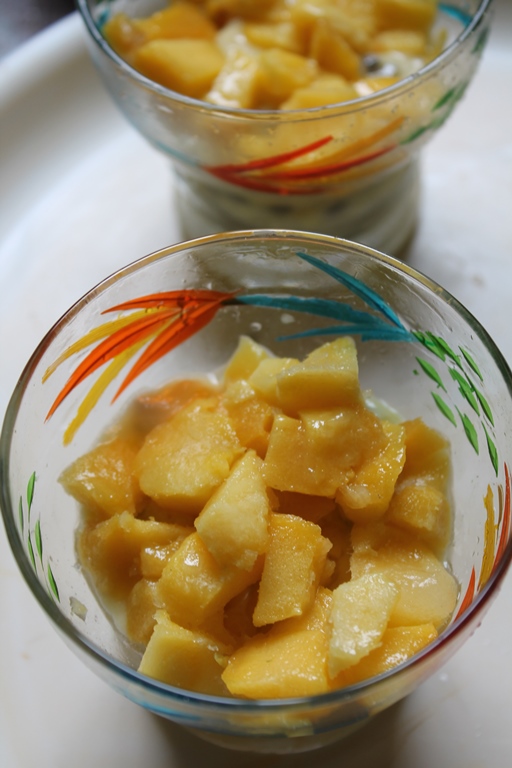 top with chopped mangoes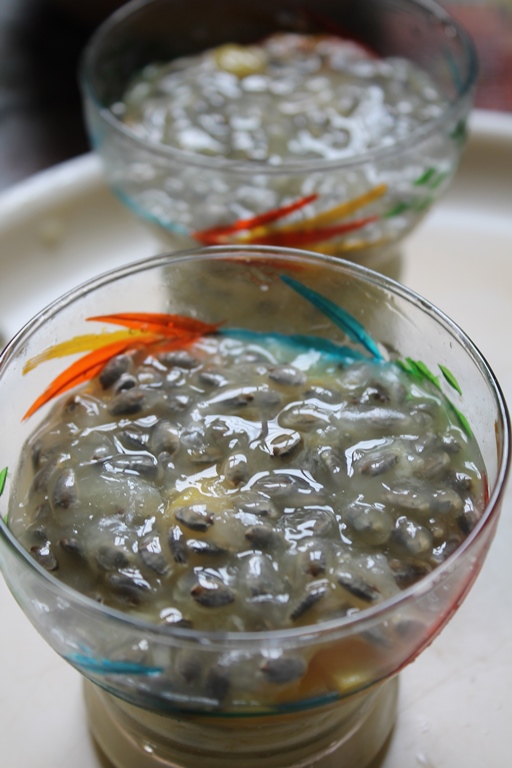 spoon some passion fruit pulp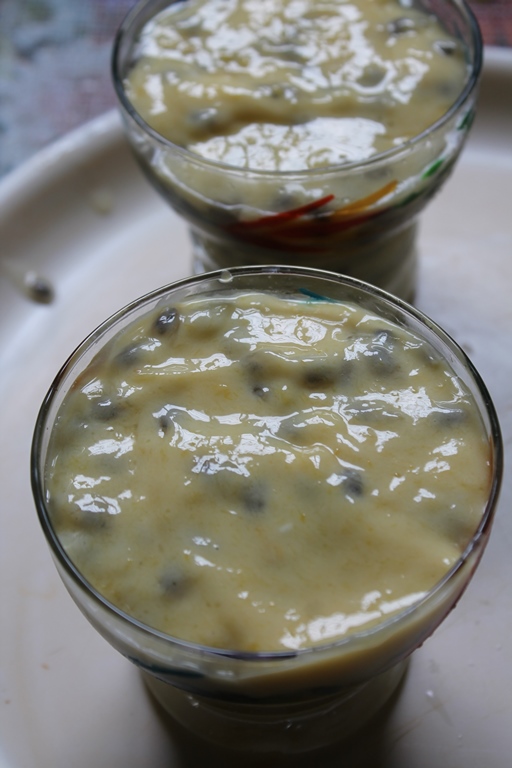 Spoon some of the yogurt fruit mix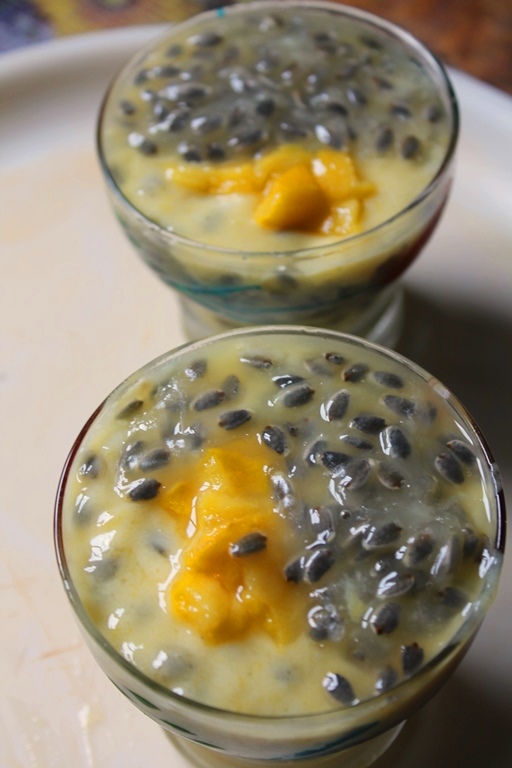 top with passion fruit and some mangoes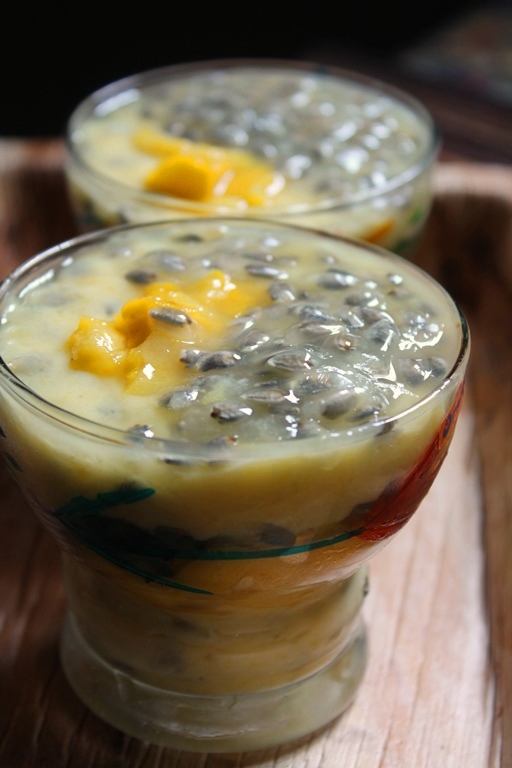 Chill for couple of hours and enjoy
I am Aarthi, a happy homemaker, mom of two beautiful girls, married to my high school sweet heart. My goal is to teach people that cooking can be way more easier and joyful than they think. Yummy Tummy features recipes all over the world with step wise pictures which surely shows the ease of cooking.