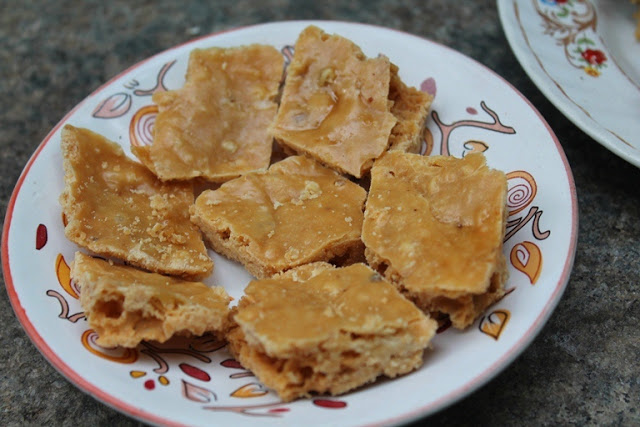 Making barfis can be
quite hard on a hectic day, because you got to focus a lot on it and should
remember the measurements of whole lot of stuff. But there is one recipe which
breaks all these rules and taste so much better than the regular barfi. The recipe
for this so easy to remember. The rule
is to remember a cup, Take a cup and use that to measure all the
ingredients..You need 1 cup of besan, milk, ghee, coconut.. but the sugar
amount should be thrice,ie, 3 cup. Totally all the ingredient should be a total of 7 cup. Hence the name.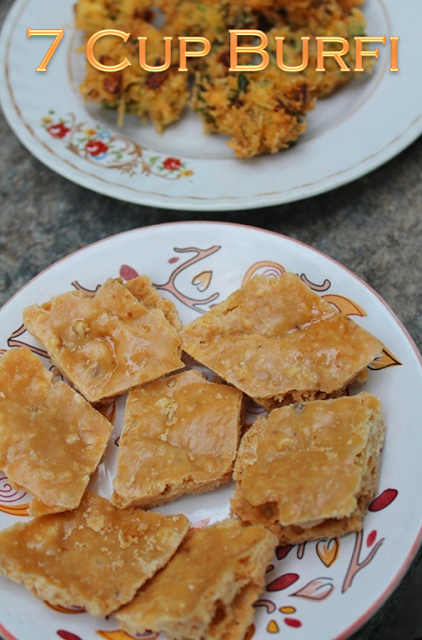 So make this barfi using a single cup and you would be glad you did that.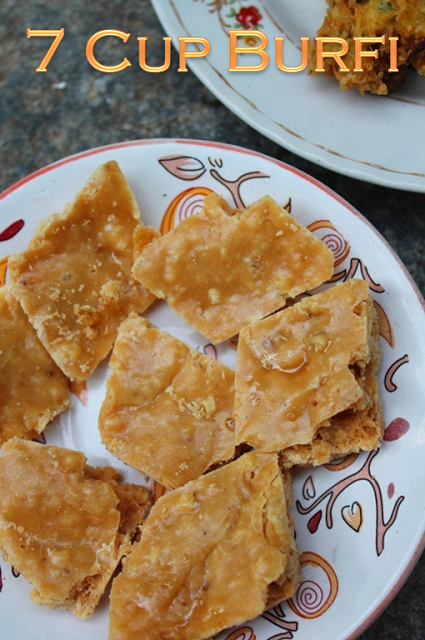 Cooking Time : 15 –
20 mins
Makes – 9-10 pieces
I used 100 ml
ramekins as my measuring bowl
Ingredients:
Gram Flour / Besan /
Kadalai mavu – 1 cup
Milk – 1 cup
Ghee – 1 cup
Coconut – 1 cup
grated
Sugar – 3 cups
Method:
Take a non stick
kadai. Add ghee to it and start roasting gram flour in it. Cook them for a
couple of mins.
Grease a tray with
ghee and set aside.
Now add in sugar,
milk, carrot, coconut,ghee to this and mix well.
Turn the heat to a
high and let it come to a boil.
Once it starts to
bubble up. Turn the heat to a medium and cook it for 10-15 mins till you see
the mixture gets thick and foamy and starts to leave the sides.
Transfer the mixture
to the greased tray and allow it to cool for 30 mins.
Now cut them into
squares and enjoy.
Notes:
1)You can add half carrots and half coconut too.
Pictorial: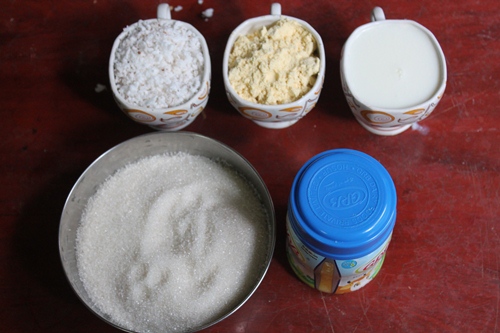 Take all your ingredients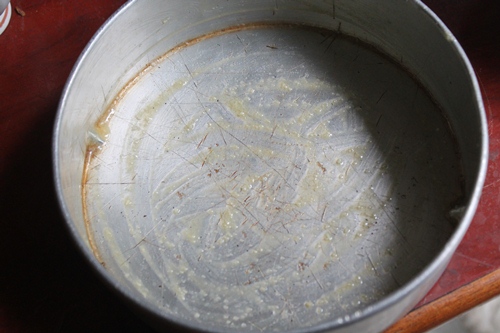 Grease a plate really well with ghee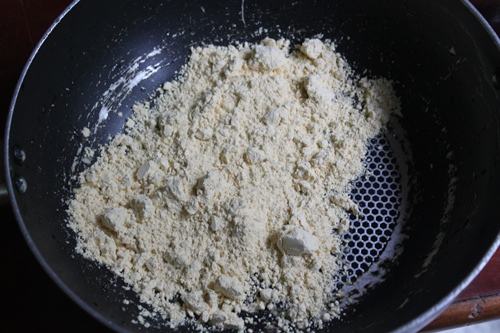 Take gram flour in a kadai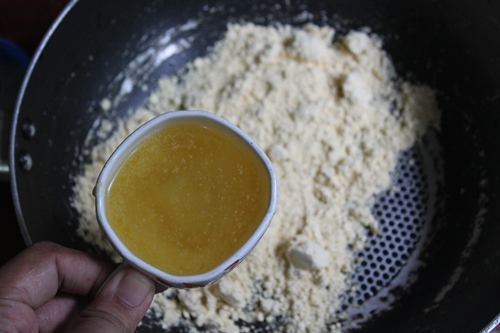 add in ghee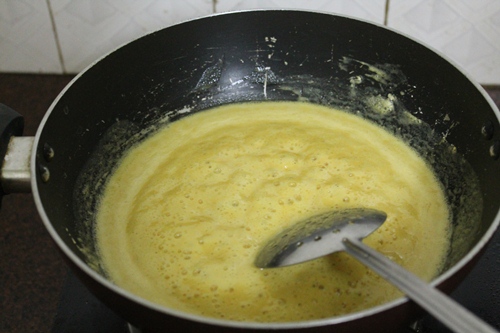 keep cooking them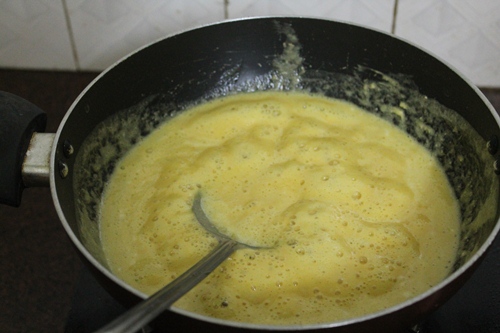 stir till you start smell the besan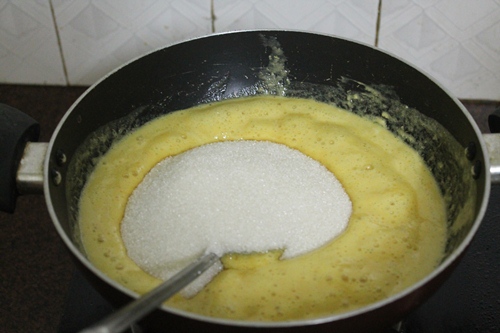 Now add in sugar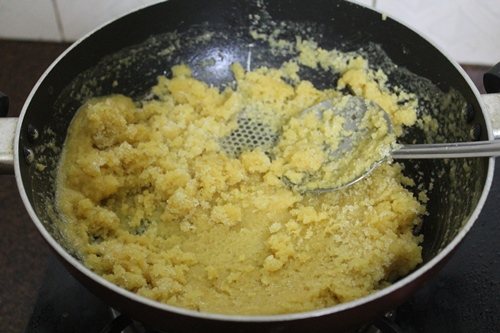 mix that well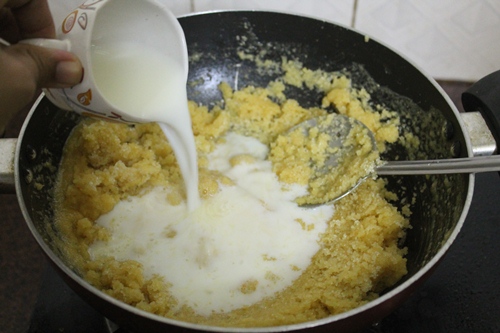 add in milk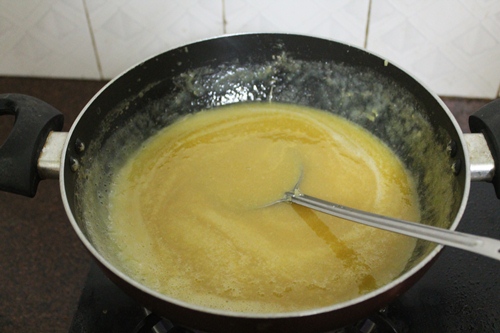 mix well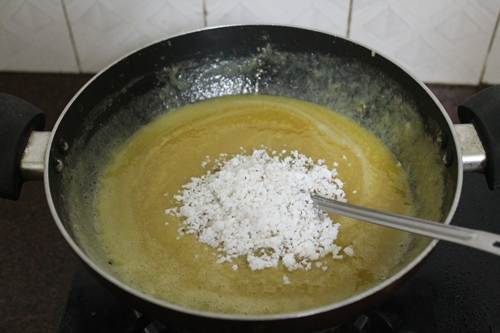 add in coconut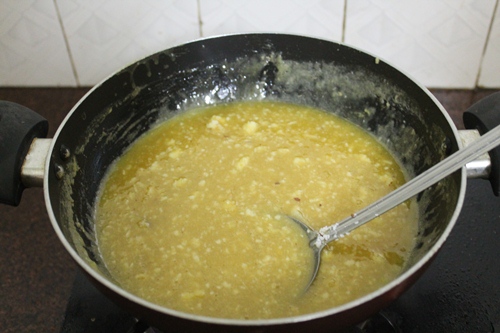 mix that evenly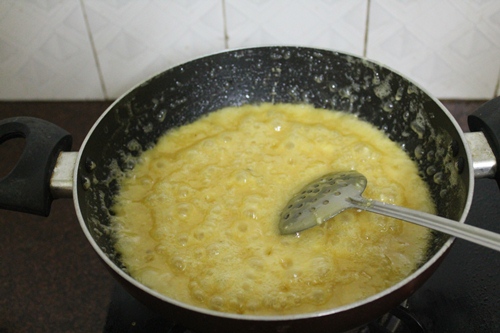 now keep on cooking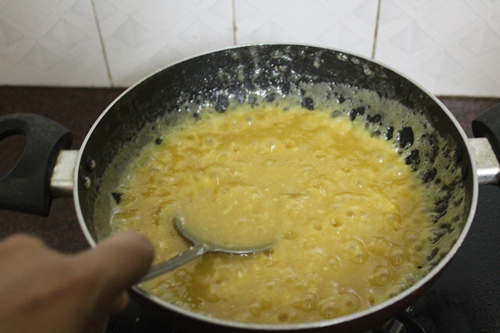 keep mixing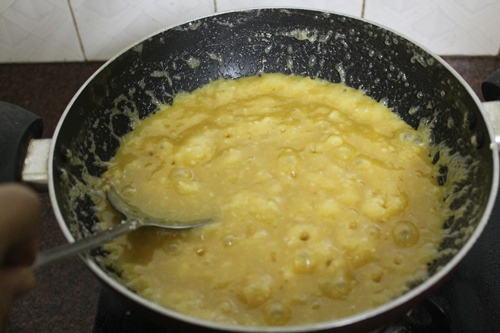 keep cooking this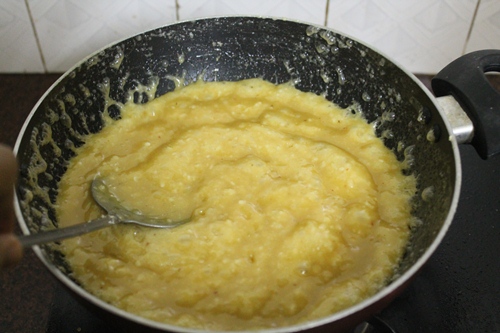 it will get thick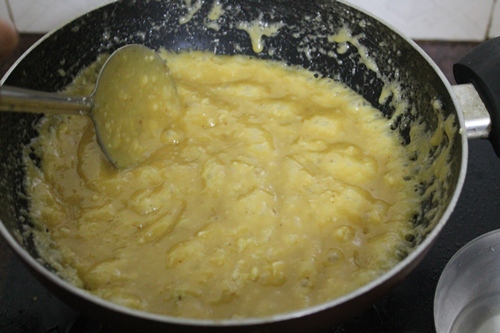 you have to keep mixing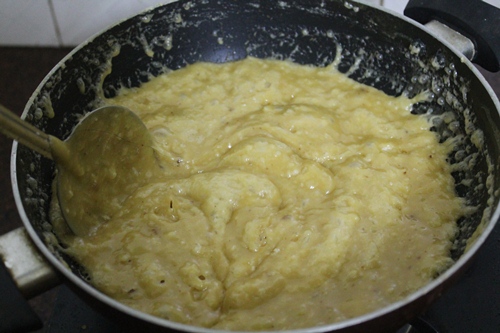 look now it is turning little frothy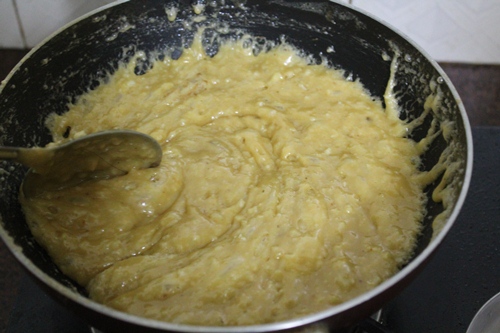 this is the right stage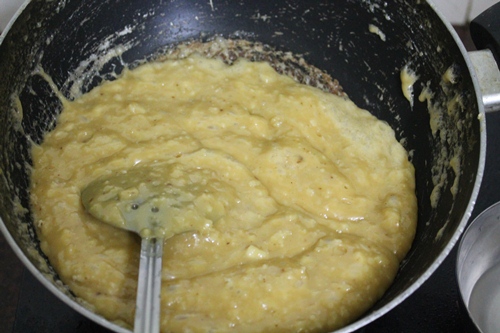 now take a little spoon of this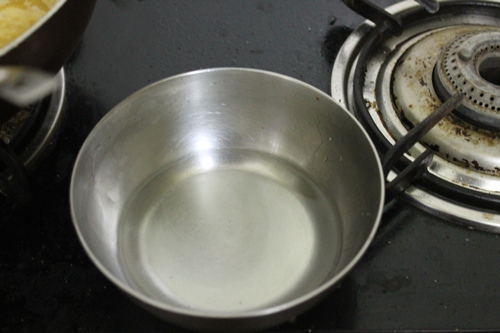 keep a bowl with water ready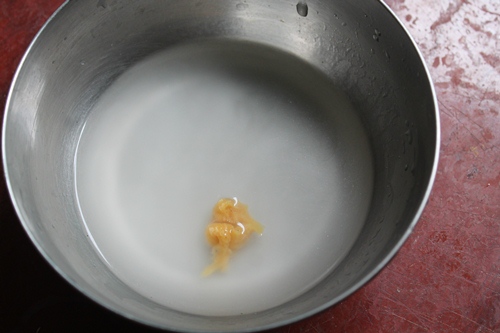 pour that in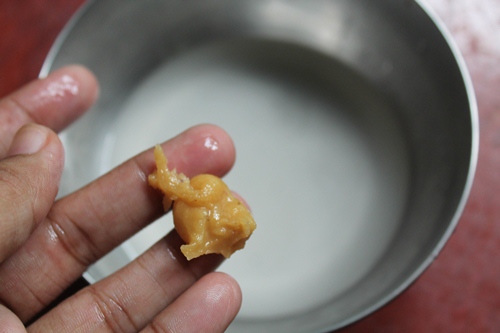 you will be able to shape a little hard ball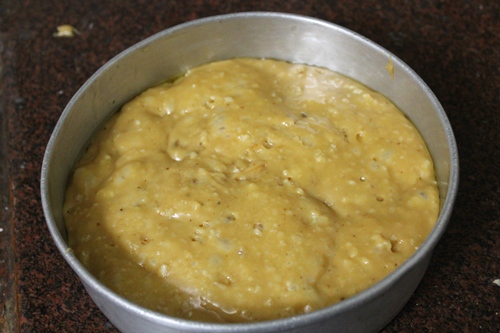 this is the right consitency..pour it into the tray and smooth the top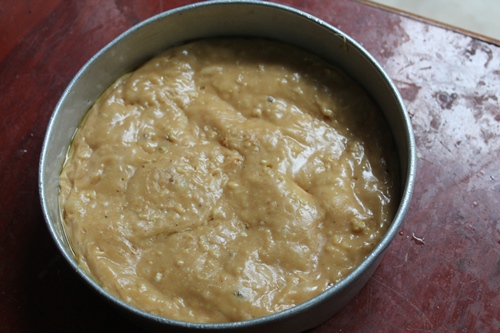 let it set for few mins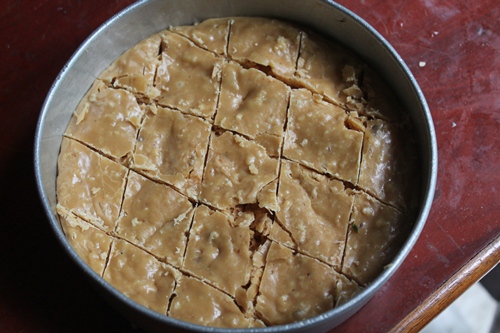 cut it into pieces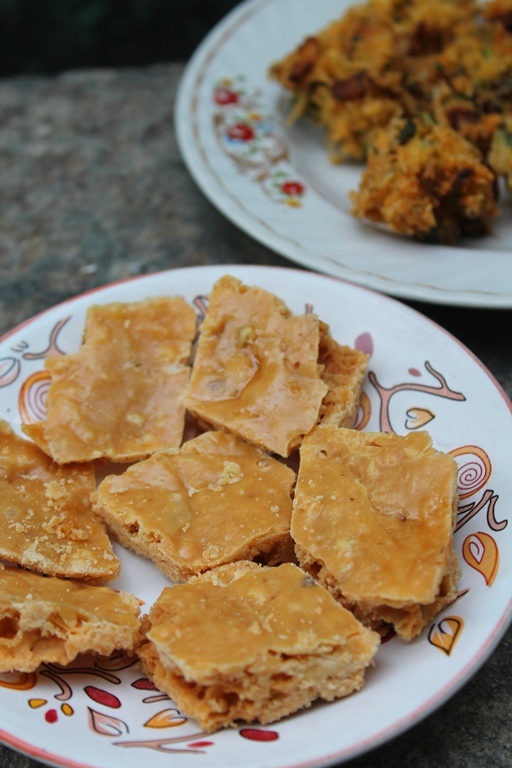 remove it and serve