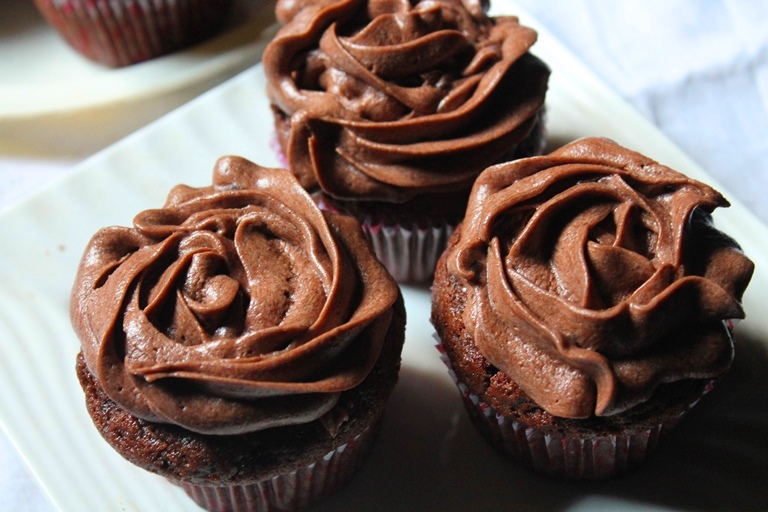 I love baking, it is a kind of stress reliever for me. I enjoy the smell of baking a lot. Specially when something has bananas in them, my favourite ones..
Similar Recipes,
Eggless Banana Pancakes
Eggless Banana Bread
Banana Cinnamon Muffins
Banana Cornflakes Muffins
Nigella's Chocolate Banana Muffins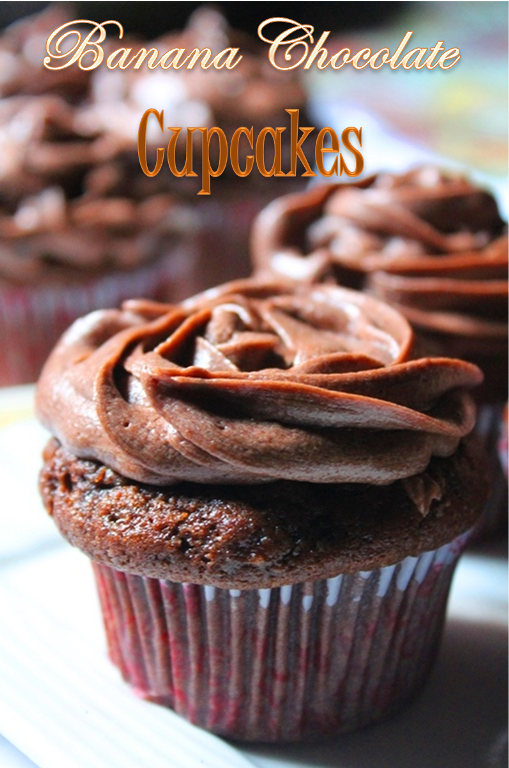 These cupcakes are like perfect for parties, they are soft fluffy and full of flavour. Plus they are so easy to make as well. You just need to mix wet and dry separately and combine them together. That easy..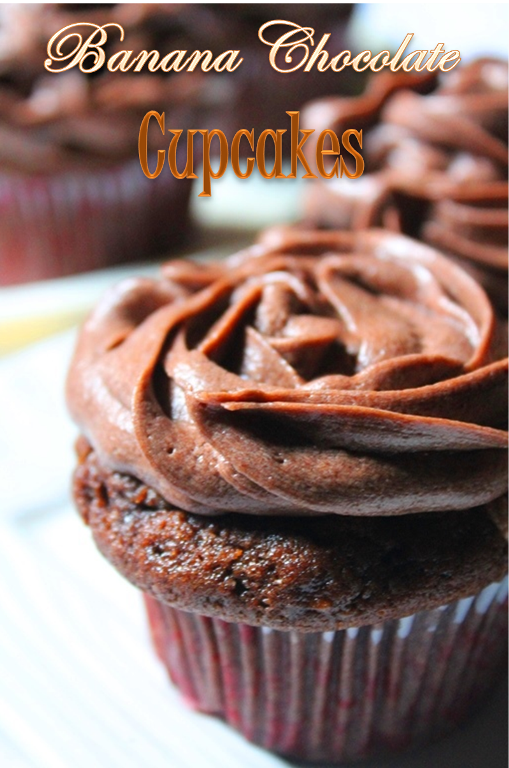 Hope you will give this a try and let me know how it turns out for you…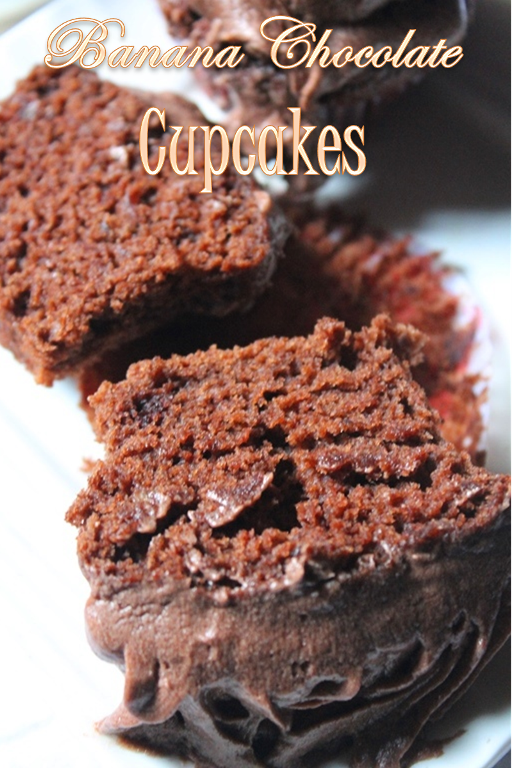 Preparation Time : 10 mins
Baking Time : 20 mins
Makes : 12 cupcakes
Ingredients:
All Purpose Flour / Maida – 1 cup / 120 grams
Cocoa Powder – 1/3 cup / 35 grams
Sugar – 1 cup / 200 grams
Baking Soda – 3/4 tsp
Baking Powder – 3/4 tsp
Salt – 1/4 tsp
Egg – 1
Mashed Banana – 1/2 cup
Warm Water – 1/2 cup / 120 ml
Oil – 1/4 cup / 60 ml (Use vegetable or any flavourless oil)
Milk – 1/4 cup / 60 ml
Vanilla Essence – 1 tsp
Chocolate Butter Cream Frosting as needed (RECIPE
HERE
)
(My 1 cup measures 240 ml)
Method:
Preheat oven to 180 degree C. Line 12 muffin tray with cupcake wrappers.
Take mashed banana, egg, warm water, oil, milk, vanilla in a bowl and mix well. Set aside.
Take flour, sugar, cocoa, baking soda, baking powder, salt in a bowl and mix well.
Pour wet ingredients into dry and mix well.
Scoop the batter into cupcake cases and bake for 20 mins. Insert a tooth pick to see whether the cake is cooked, the toothpick should come out clean.
Remove it from oven, let it cool comepletely.
Now pipe with butter cream or any of your favourite frosting.
Enjoy.
Pictorial: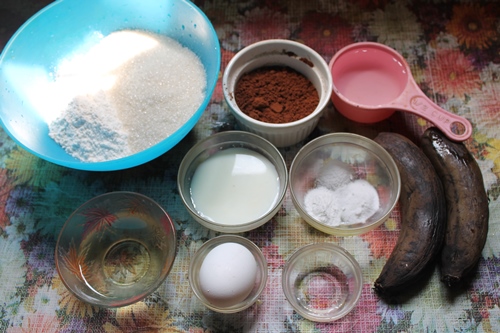 Take all your ingredients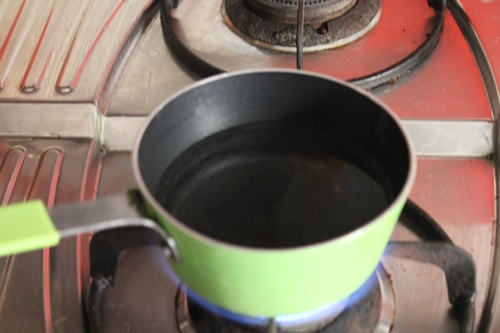 Start with warming your water..Dont boil it, just warm it up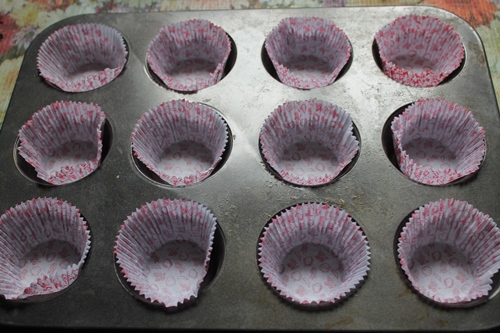 Line the cupcake tray with cupcake cases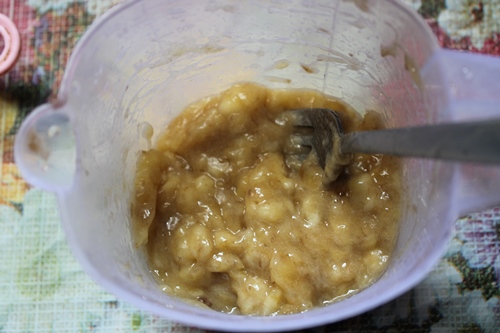 Start by mashing up your bananas,
my bananas were very very ripe, not good
for anything except for this cupcakes..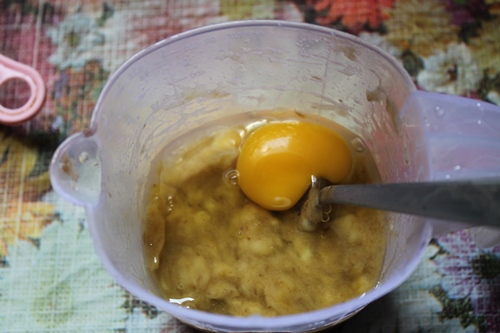 Add in a egg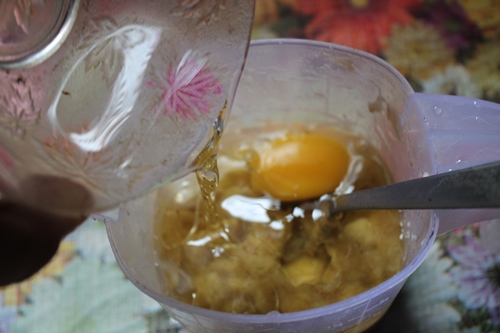 and some oil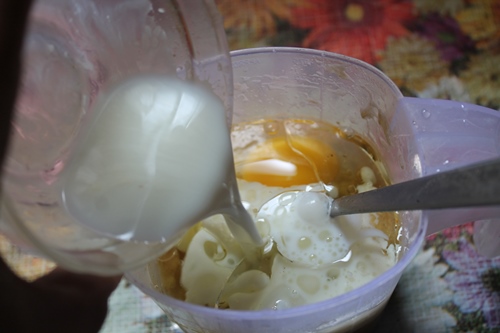 and some milk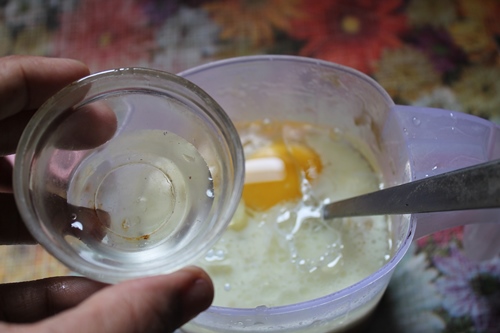 and some vanilla essence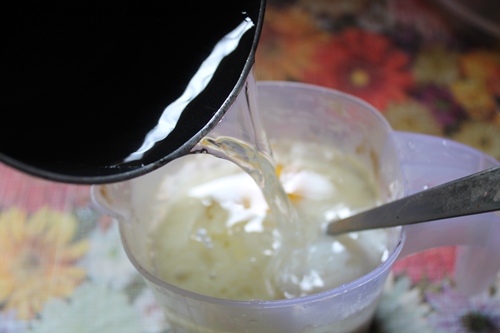 pour your warm water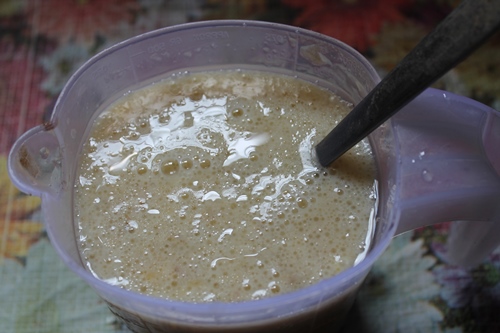 mix well..set aside for a minute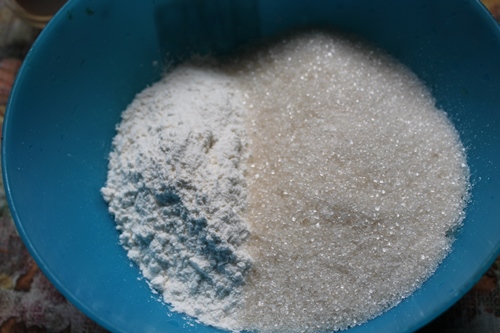 take flour and sugar in a bowl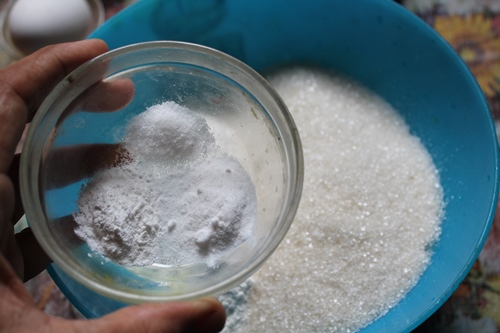 add in baking soda, baking powder and salt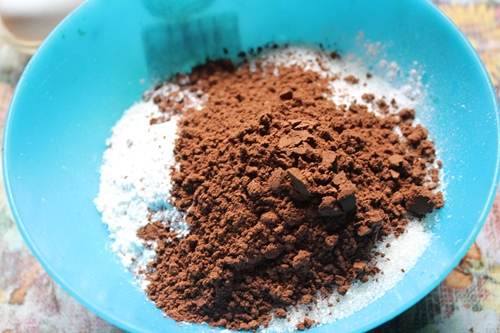 add in cocoa powder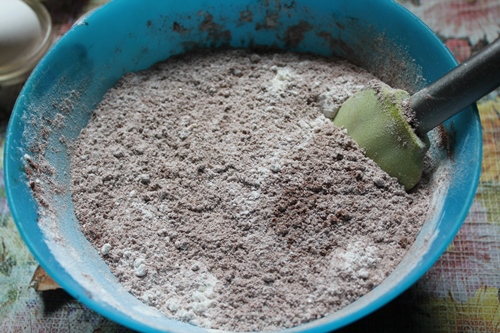 give a good mix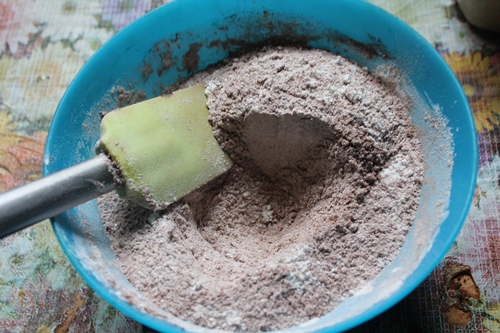 make a small well in the center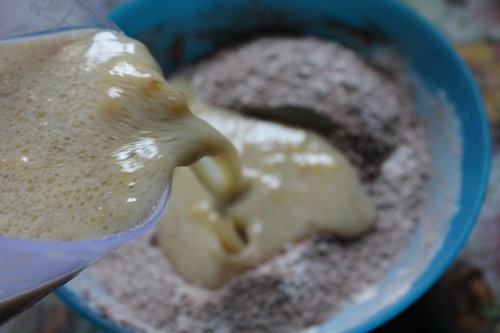 pour in the liquid mix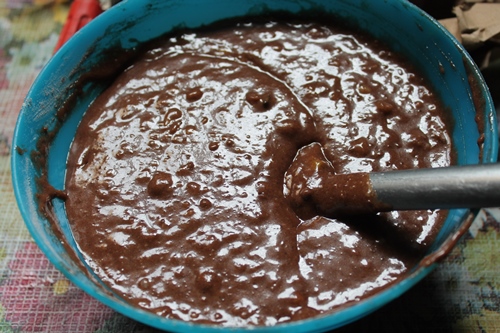 mix well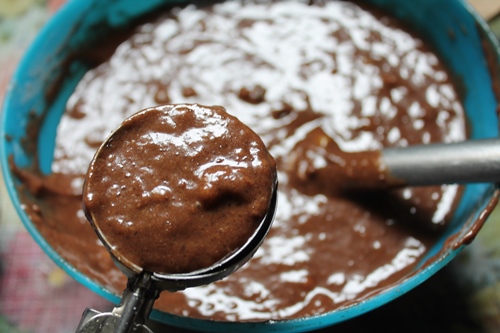 use a icecream scoop to scoop up the batter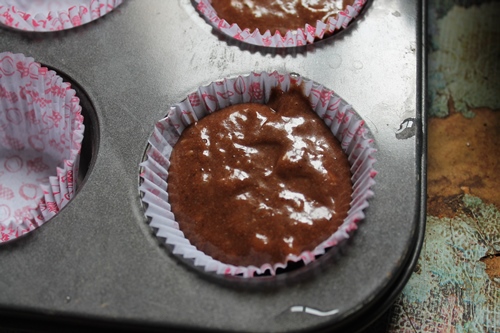 fill the cupcake cases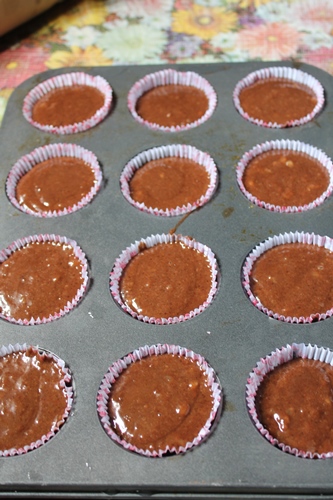 all filled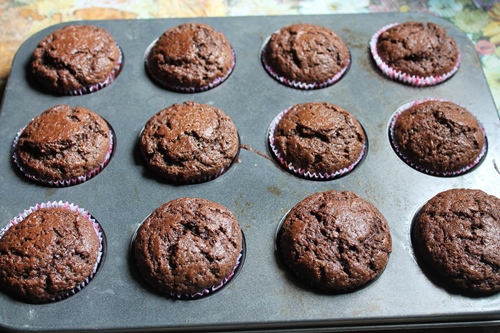 bake to perfection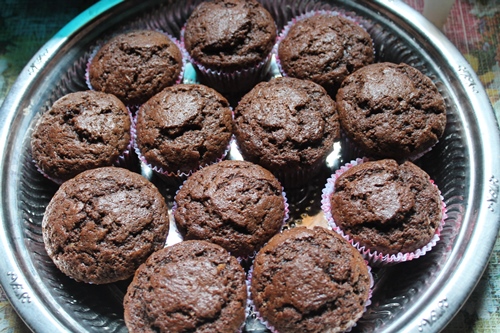 now cool this down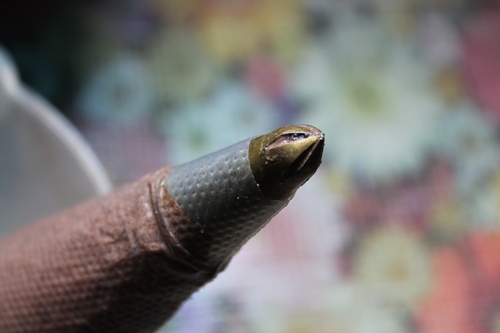 i used this tip as well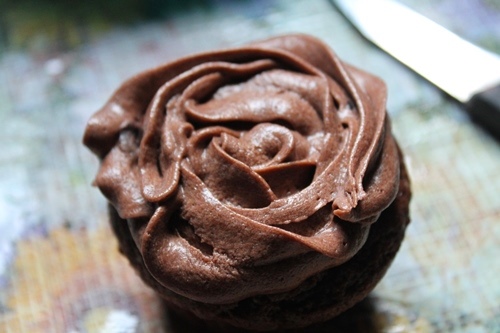 Pipe over cooled cupcakes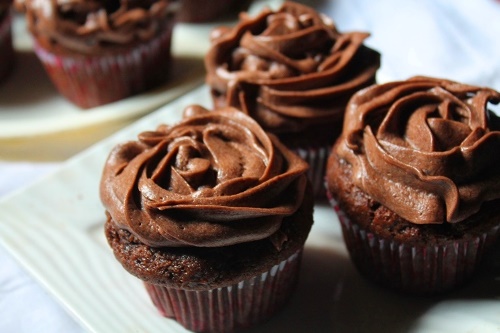 Enjoy
I am Aarthi, a happy homemaker, mom of two beautiful girls, married to my high school sweet heart. My goal is to teach people that cooking can be way more easier and joyful than they think. Yummy Tummy features recipes all over the world with step wise pictures which surely shows the ease of cooking.