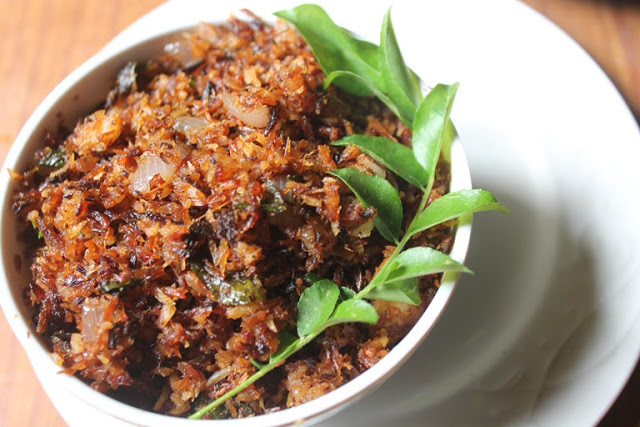 Hubby bought a packed of masi from super market. I am not so sure what to do with it. So i looked at the pack and adapted recipe from it. This is a quick dish to make, you can make it in under 15 mins. When i looked online about maasi i learned that it is smoked dried piece of tuna. In some places you will find a whole piece of it which you have to pound it. But i bought the pack which is already pounded. So you can buy whichever you like and make this.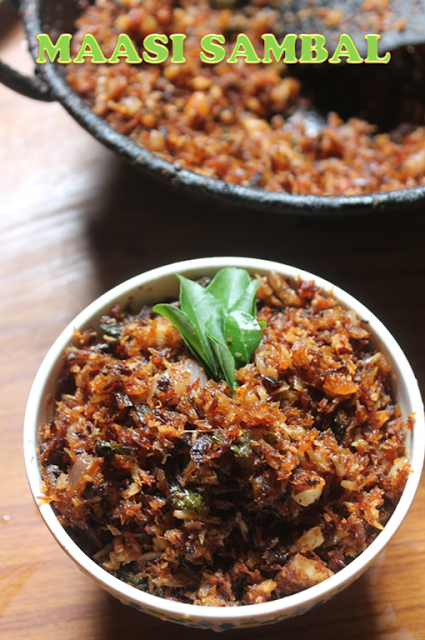 Hope you will give this a try and let me know how it turns out for you..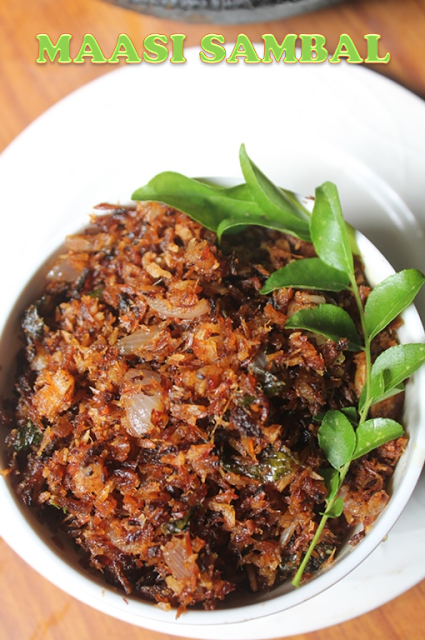 Preparation Time : 5 mins
Cooking Time : 15 mins
Serves: 4 to 6


Ingredients:
Maasi – 100 grams already pounded
Coconut – 1.5 cup grated
Oil – 1/4 cup
Garlic – 3 clove crushed
Curry leaves a handful
Onion or shallot – 1 large chopped
Salt to taste
Lemon juice – 2 tblspn
Method:
Mix coconut and masi together. Set aside.
Heat oil in a pan, add garlic and curry leaves.
Add in onion and cook that for a min.
Add the masi and coconut mix. Saute this on low heat for 10 mins or so, till the mix gets crispy.
Add salt to taste.
Now take it off the heat and add lemon juice. Mix well.
Serve with rice, appam or idiyappam.
Pictorial: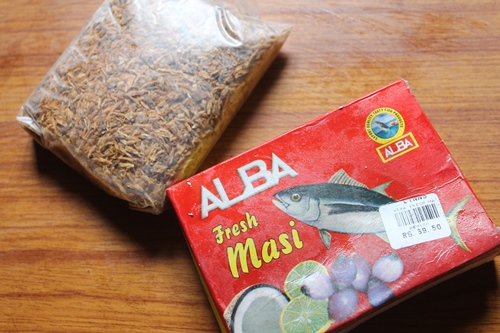 I used this fresh masi, it is already pounded into flakes..If you only have a large piece of masi,
then pound it using a mortar and pestle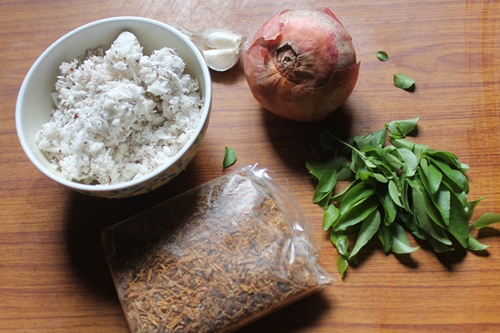 now take your other stuffs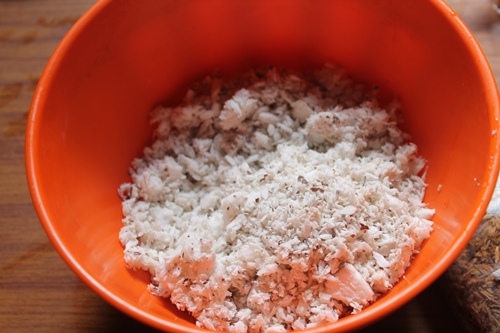 take coconut in a bowl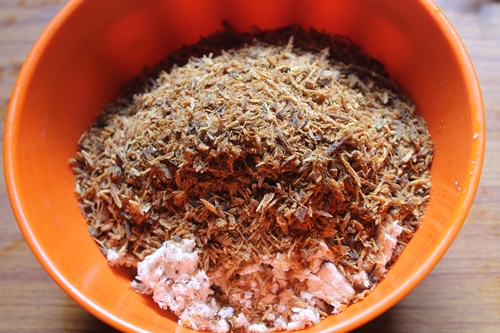 add maasi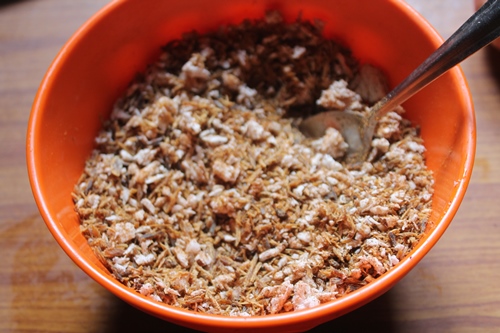 mix lightly and set aside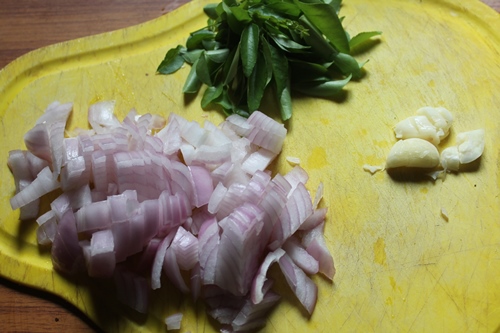 prepare other stuff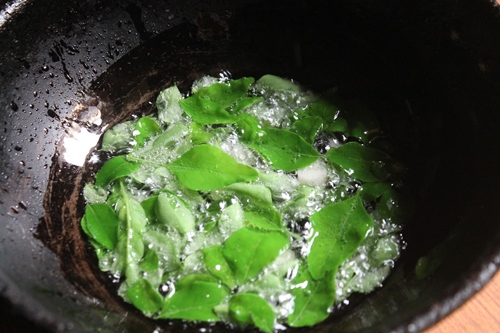 heat oil in a pan, add garlic and curry leaves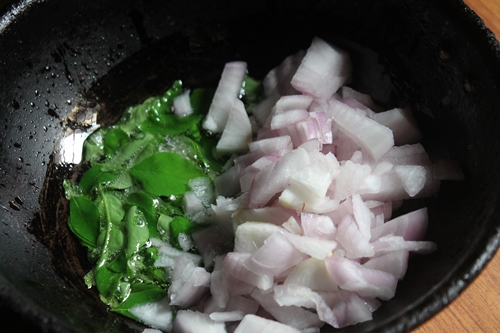 add onions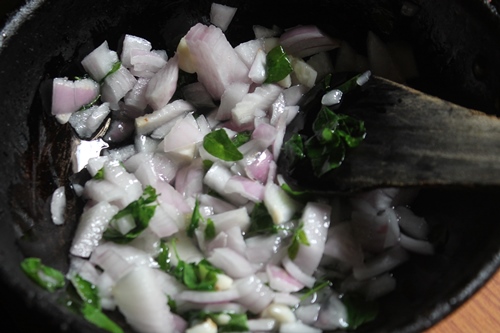 mix well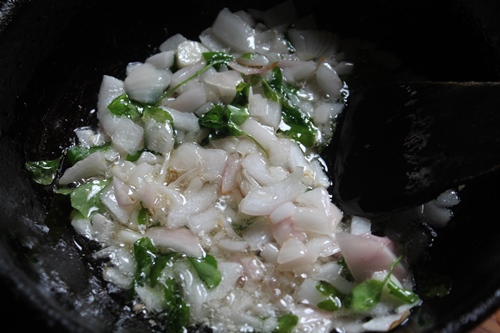 cook that down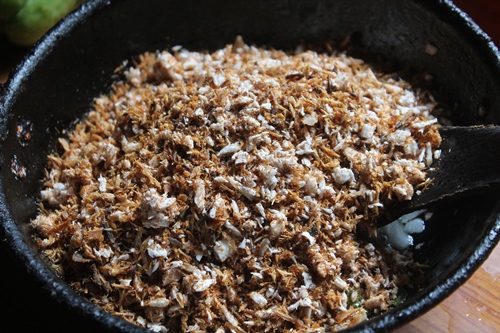 add coconut and masi mix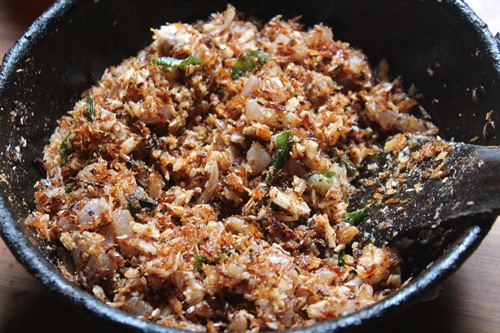 stir fry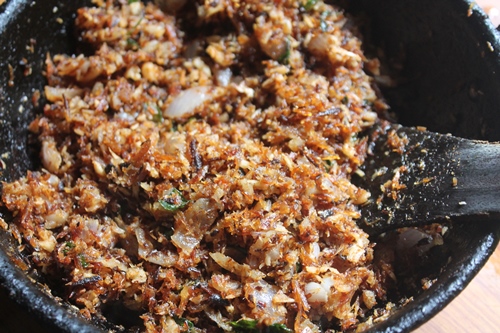 now cook this on low heat till the fish is crispy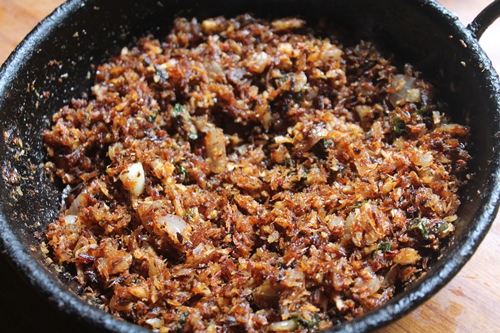 the mix will darken a little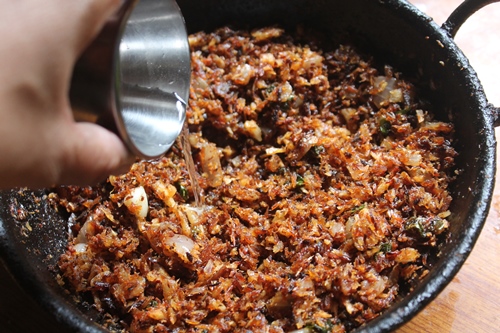 now take it off the heat and add in lemon juice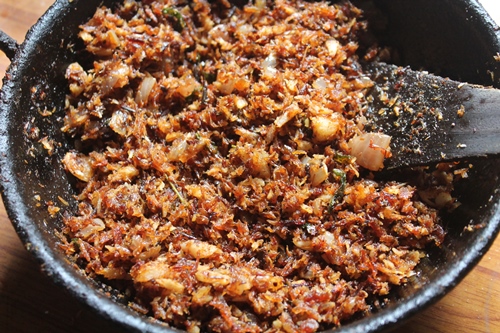 mix well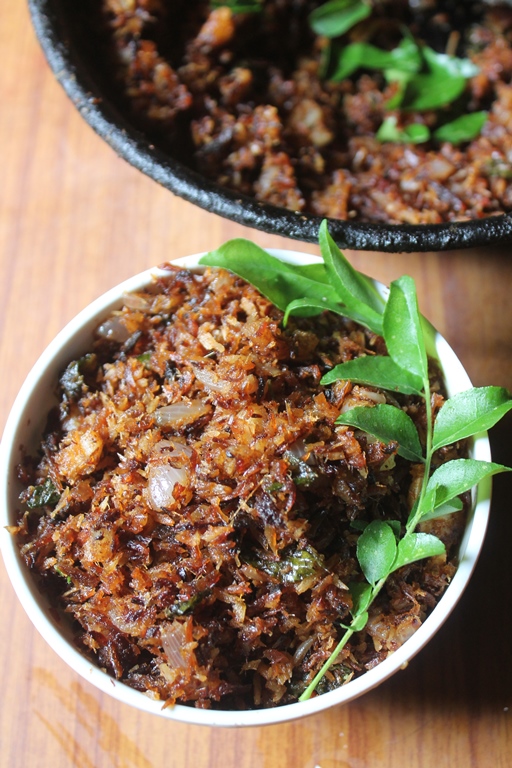 Serve
I am Aarthi, a happy homemaker, mom of two beautiful girls, married to my high school sweet heart. My goal is to teach people that cooking can be way more easier and joyful than they think. Yummy Tummy features recipes all over the world with step wise pictures which surely shows the ease of cooking.