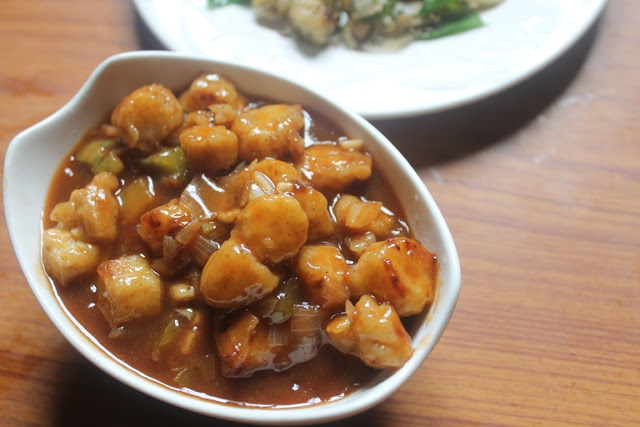 This is one recipe which i tried it few days back and loved it. The baby corn tasted crispy and since i fried it in a tawa it is healthy. Many viewers have been asking me to share more baby corn recipes, so i decided to do a bit of them..So keep checking out guys
Similar Recipes,
Gobi 65
Gobi 65 Restaurant Style
Paneer 65
Chicken 65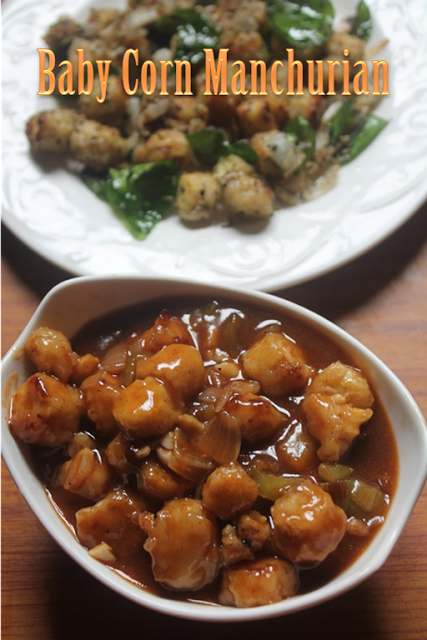 Hope you will give this a try and let me know how it turns out for you..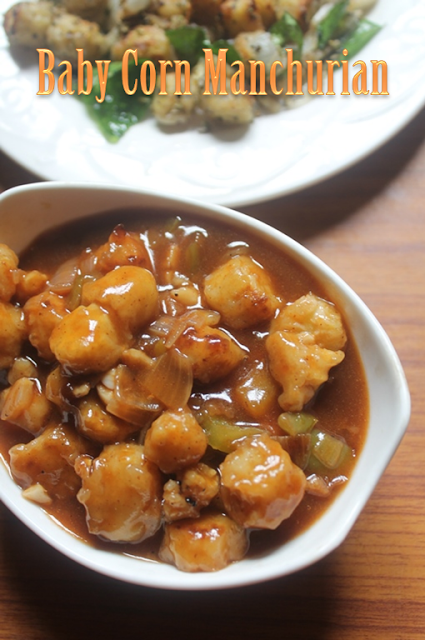 Baby Corn Manchurian Recipe
Delicious baby corn manchurian which is easy to make and taste so good with fried rice or noodles
Ingredients
Baby Corn - 15 chopped
Cornflour - 3 tblspn
All Purpose Flour / Maida - 1 tblspn
Salt to taste
Pepper powder to taste
Oil - 3 tblspnFor Sauce:
Oil - 2 tsp
Ginger - 1 tblspn finely chopped
Garlic - 1 tblspn finely chopped
Onion - 1 medium size chopped
Capsicum - ½ chopped finely
Tomato Ketchup - 3 to 4 tblspn
Soy Sauce - 2 tsp
Vinegar - 1 tsp or to taste
Black pepper powder - 1 tsp
Salt to taste
Sugar - 1 tsp
Water as needed
Cornflour / Cornstarch - 1 tsp mixed with some water
Spring Onion a handful finely chopped
Instructions
Take babycorn in a sauce pan, cover with water,season with salt and cook till babycorn is done. Drain and take it in a bowl.
Add in salt, pepper, all purpose flour, cornflour and little water and mix well.
Heat oil in a pan, put the babycorn in it and fry till golden brown. Remove and set aside.
Now lets make the sauce. Heat oil in a pan, add in ginger, garlic and saute for a min.
Add in onion, capsicum and toss well for a min.
Add in all sauces, salt, sugar, pepper and mix well.
Add in water and bring it to a boil.
Now add in little of the leftover batter or cornflour which is mixed with water and mix well, so the sauce gets thick.
Once it is thickened add the fried babycorn and mix well.
Add in spring onion and mix well.
Pictorial: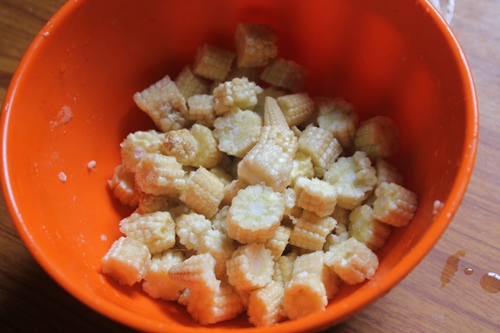 Chop baby corn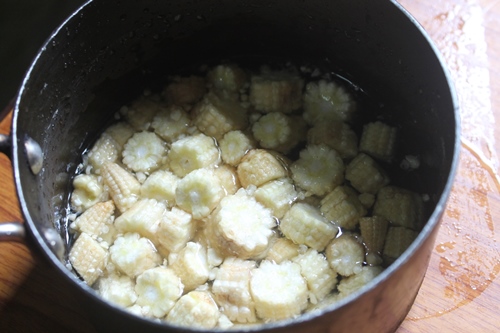 take it in a sauce pan, cover with water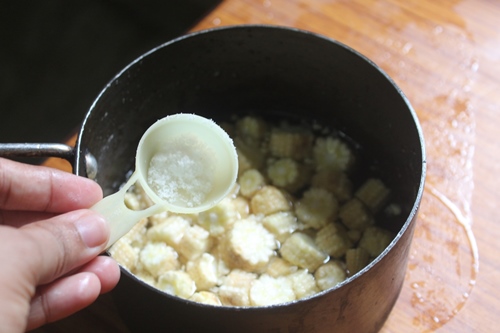 add salt and cook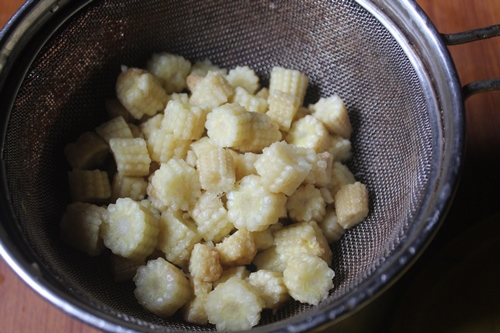 drain and set aside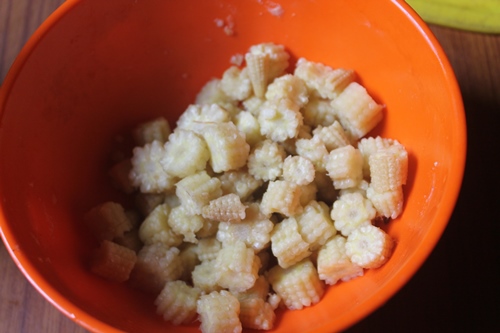 take it in a bowl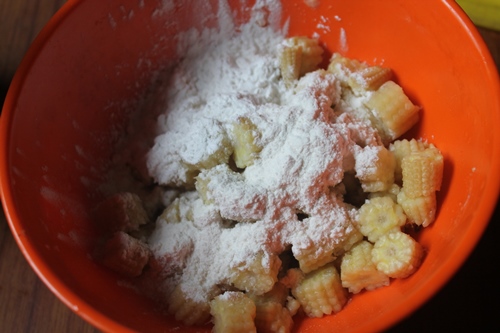 sprinkle it with some cornflour and all purpose flour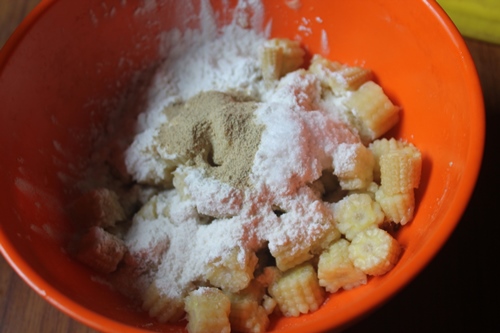 add salt and pepper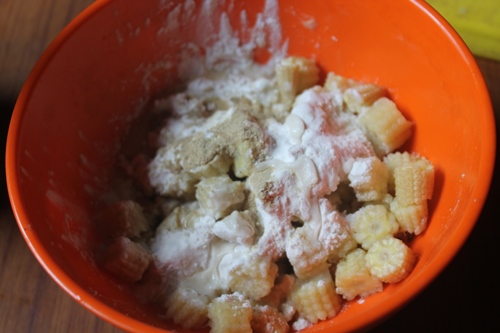 add little water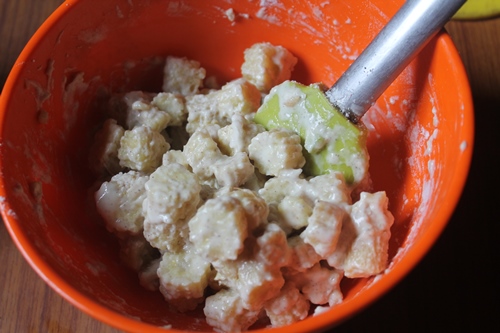 mix well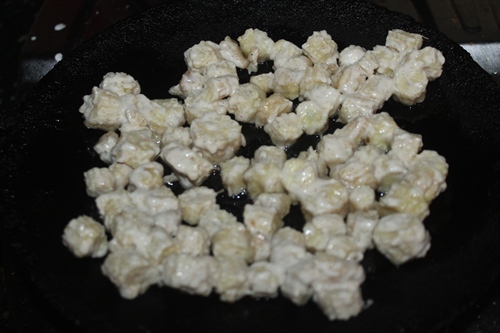 heat very little oil in a pan, place babycorn over it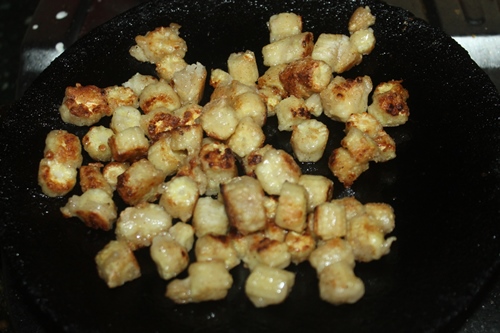 fry till golden brown..set aside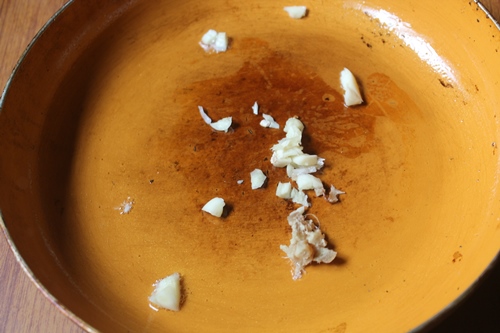 Heat little oil in a pan, add ginger and garlic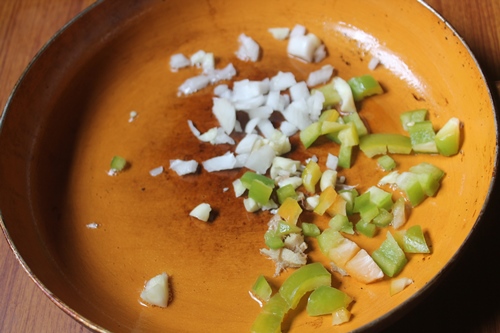 add onions and capsicum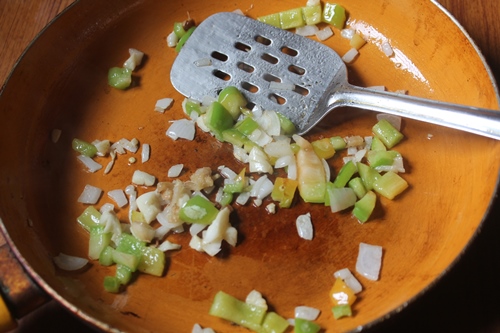 toss well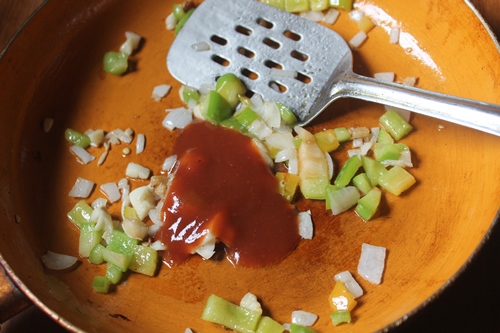 add ketchup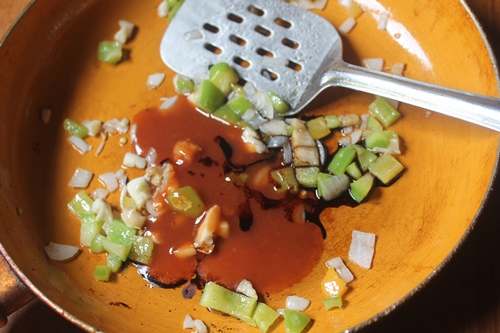 soy sauce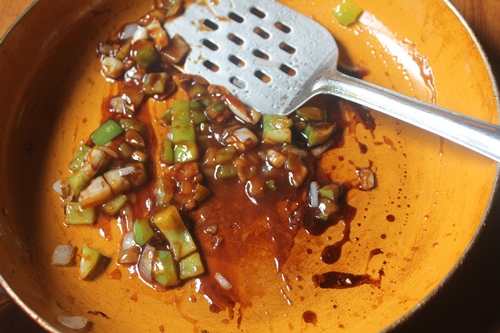 mix well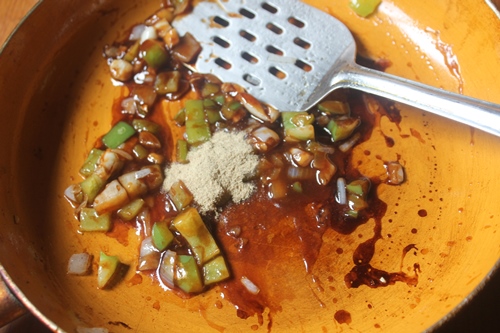 add pepper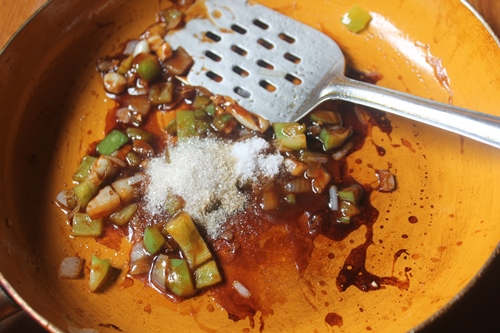 salt and sugar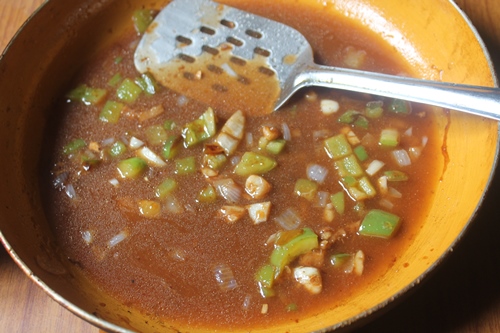 water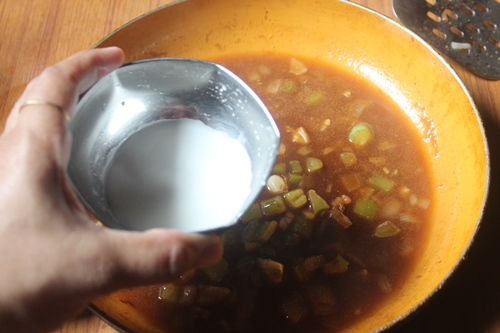 add cornflour mixed with water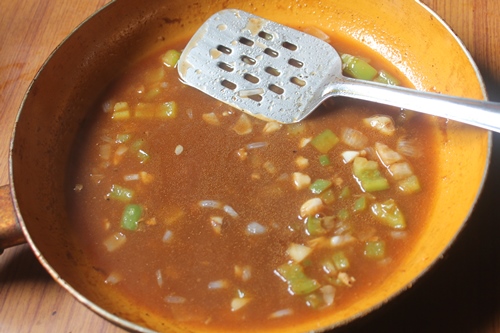 cook till it thickens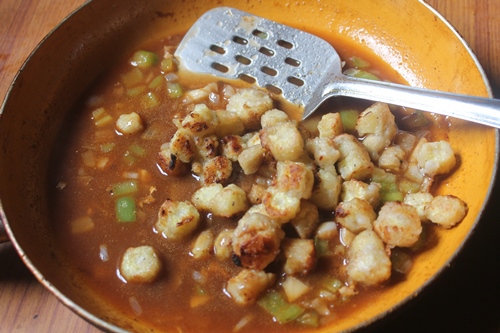 add fried baby corn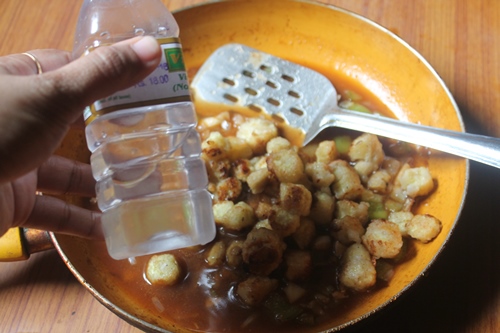 add some vinegar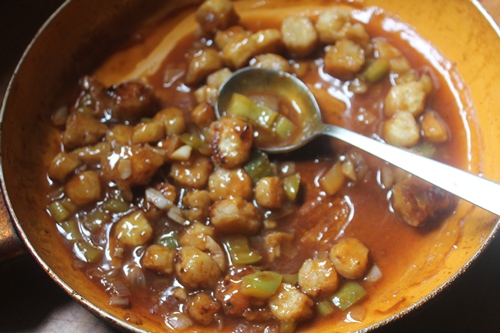 mix well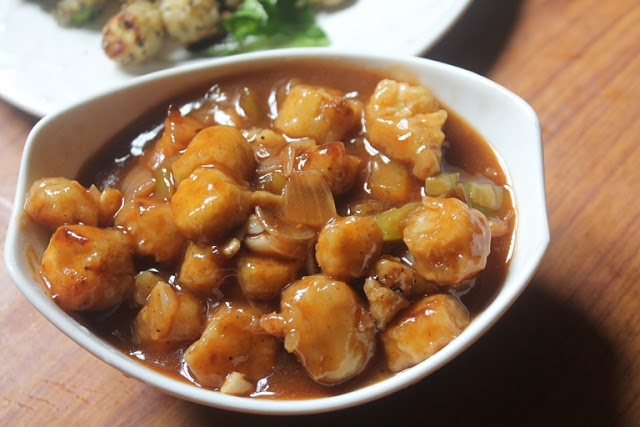 Serve