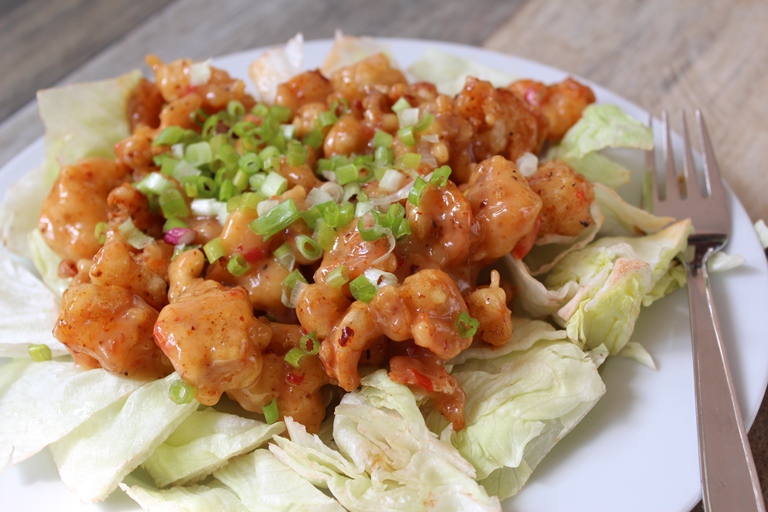 Pin
Bang Bang Shrimp Recipe - Bonefish Grill Copycat Recipe with step wise pictures.
Bang Bang Shrimp Recipe. This tasty crispy bang bang shrimp taste amazing as a appetizer or side for noodles or fried rice.
This shrimp is addictive. It taste so delicious and is so easy to make as well. You can serve it as party appetizer or have it as a snack or main salad as well. It is super crispy prawns tossed in a sweet and spicy sauce.
Similar Recipes,
Top 21 Grilled Chicken Recipes
Barbeque Chicken Over Homemade Barbeque Stand
Grilled Chicken
Thai Sticky Chicken
Oven Fried Chicken
Tandoori Chicken
Tangri Kebab
Grilled Whole Chicken
Honey Lemon Chicken
Garlic Baked Chicken
Grill Cajun Chicken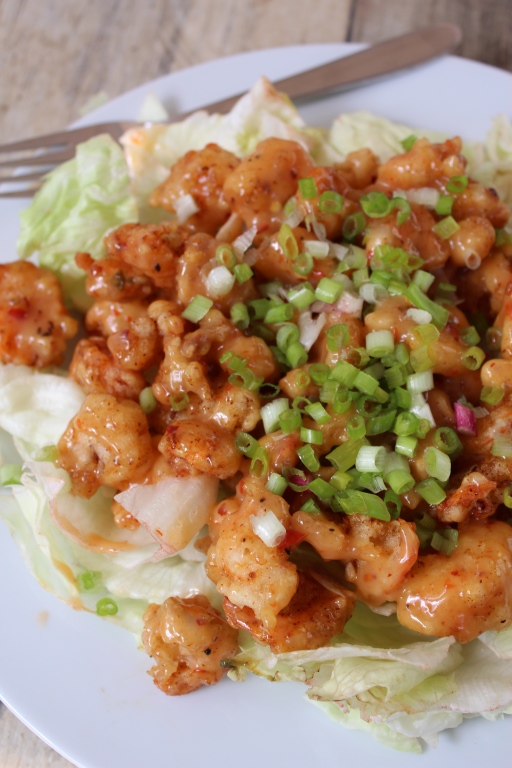 Pin
Hope you will give this a try and let me know how it turns out for you.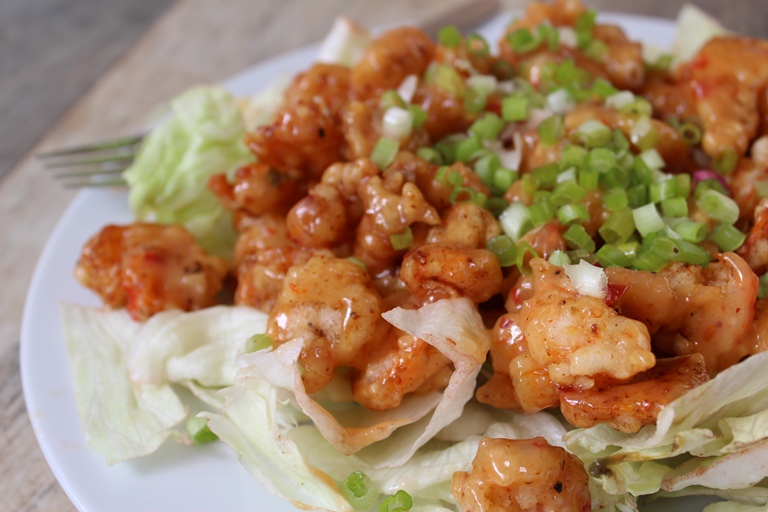 Pin
Pictorial:
1)Take sauce ingredients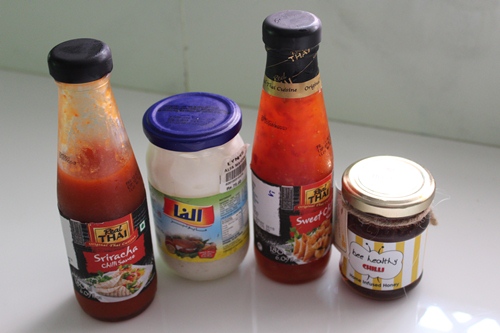 Pin
2)Take mayonnaise in a bowl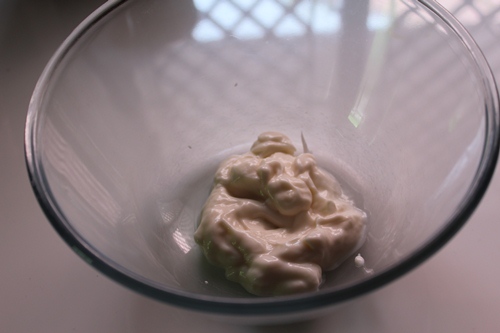 Pin
3)Add in siracha sauce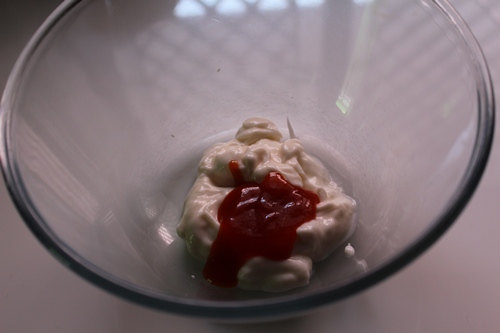 Pin
4)Add sweet chilli sauce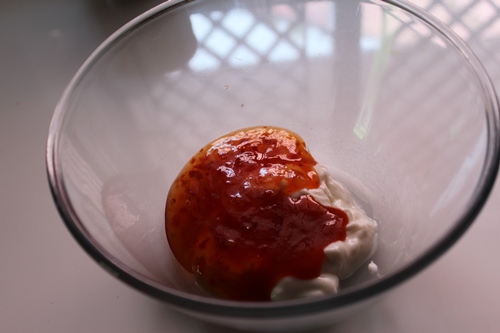 Pin
5)Add in honey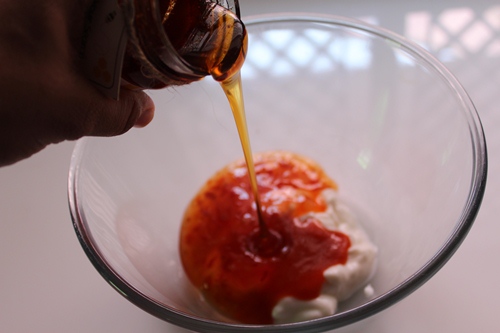 Pin
6)Mix well. This is the sauce
Pin
7)Take prawns in a bowl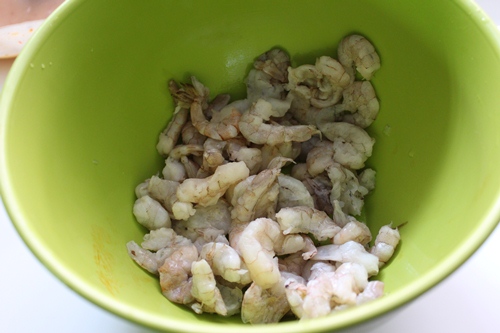 Pin
8)Add in buttermilk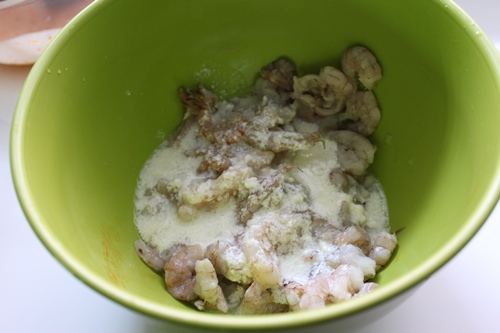 Pin
9)Add salt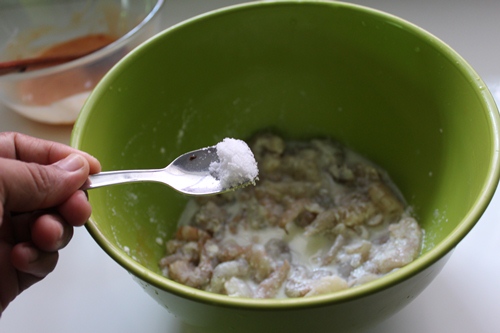 Pin
10)Add chilli flakes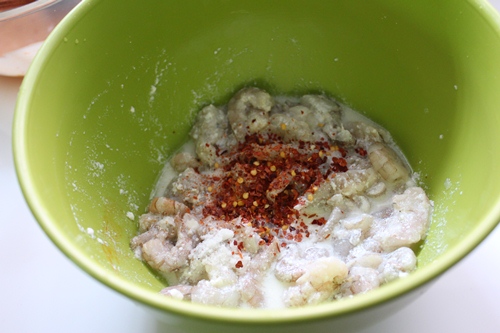 Pin
11)Mix well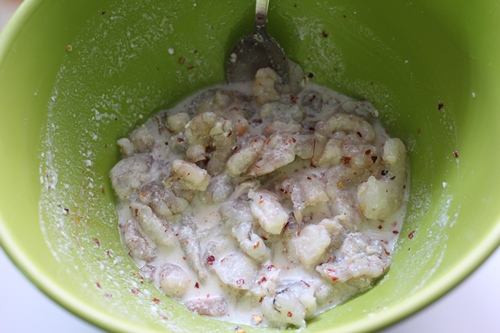 Pin
12)Take cornflour in a bowl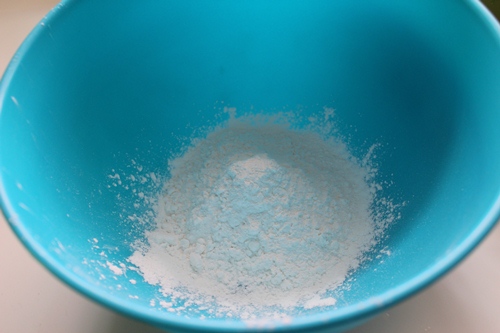 Pin
13)Add in prawns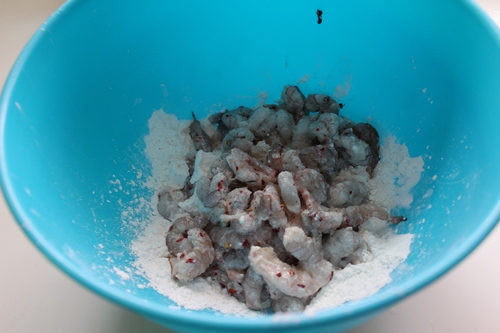 Pin
14)Mix well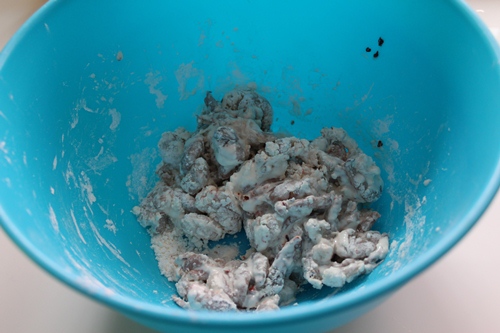 Pin
15)Heat oil in a pan and fry till golden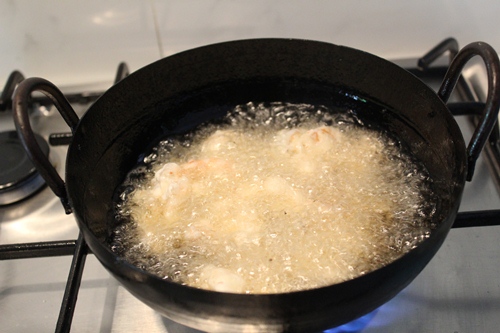 Pin
16)Drain when crispy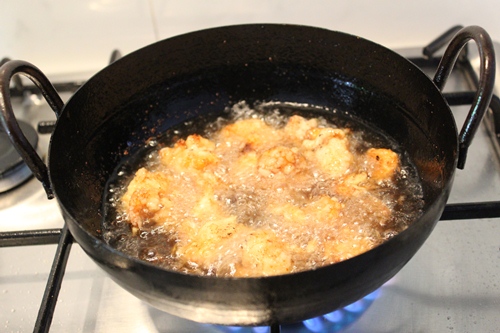 Pin
17)Drain when it is crispy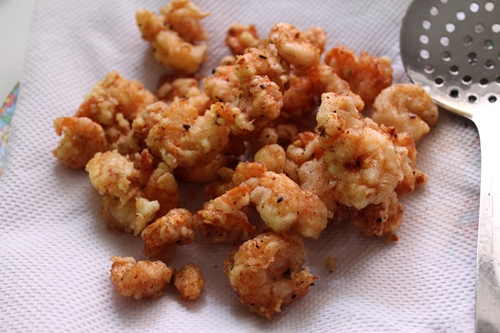 Pin
18)Add the prawns to hot sauce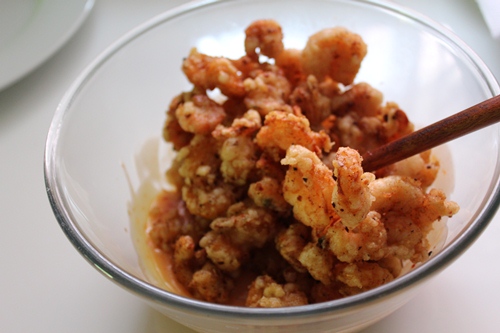 Pin
19)Mix well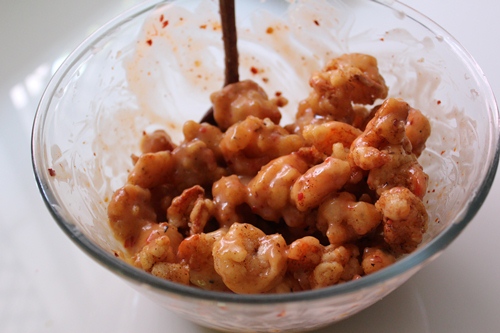 Pin
20)Take some lettuce and place it in a plate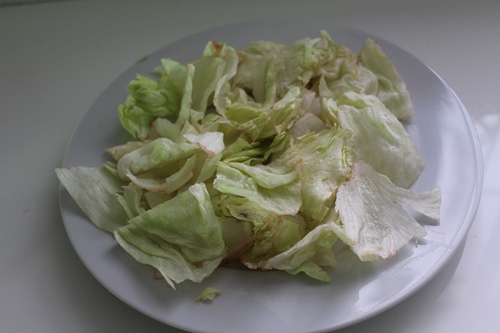 Pin
21)Place prawns on the lettuce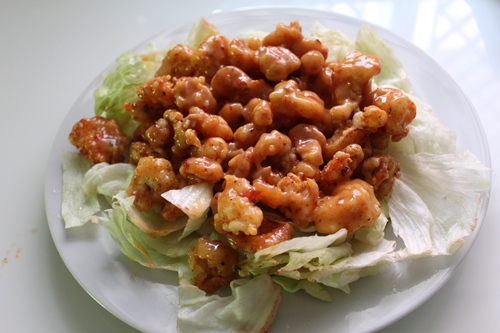 Pin
22)Garnish with spring onion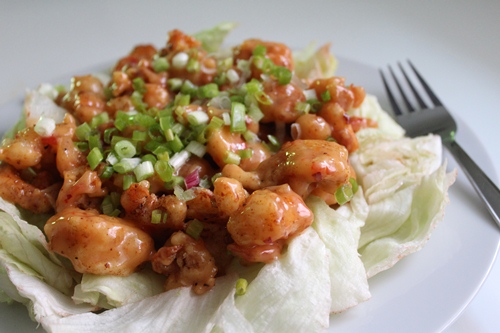 Pin
23)Serve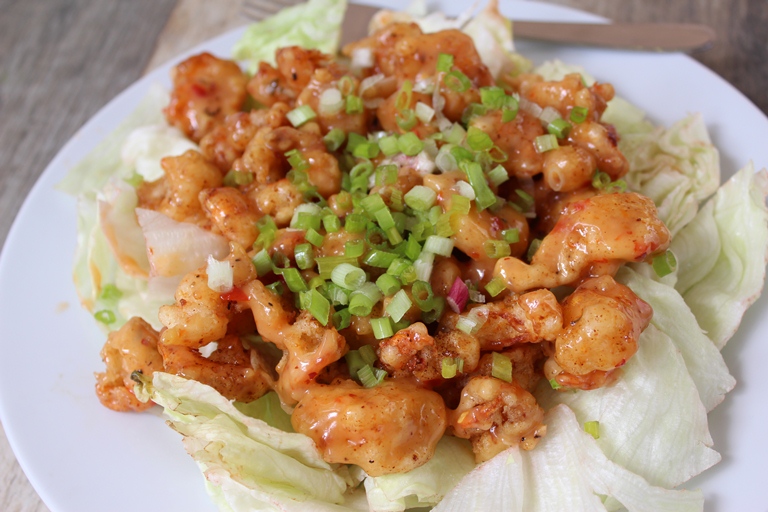 Pin