Breakfast Avocado Toast with Eggs step by step pictures. Healthy and filling breakfast made with bread, avocados and fried egg.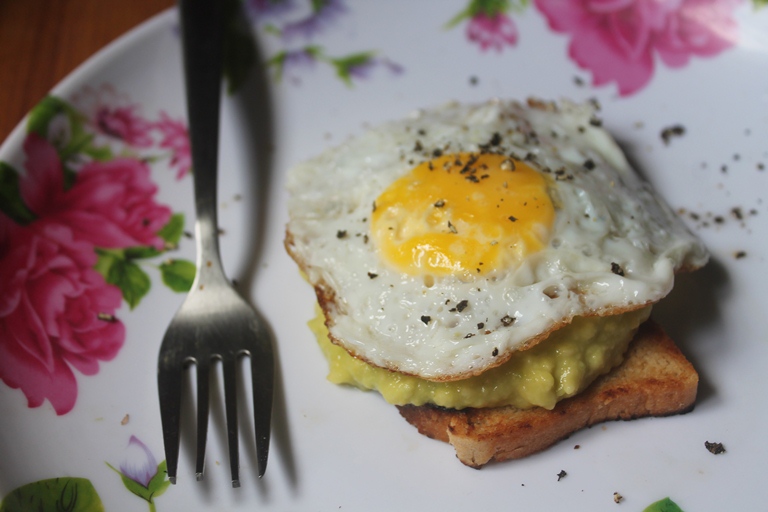 Pin
This is an unusual combination but taste heavenly. The creamy avocado acts as a sauce over the bread and with the fried egg, it taste amazing.
I saw this recipe all over the internet and was thinking how does a fruit taste with egg. So i was afraid to try it. But believe me the combination of crunchy bread, creamy avocado and the salty silky egg was perfection. It was out of the world. It is very healthy for you too.
About Breakfast Avocado Toast with Eggs
Avocado and Eggs On Toast is a type of open sandwich. Its avocado toast with salt, black pepper, and lemon juice. Other ingredients that could be used include poached eggs, salmon, strawberries, tomato, and feta. It is a dish that has gained popularity in Australia.
Eggs and avocado are an excellent anti-aging treatment. This food combination contains vitamin C, which promotes collagen synthesis, and vitamin A, in the form of retinol and beta-carotene, which protects the skin from the effects of oxidative stress.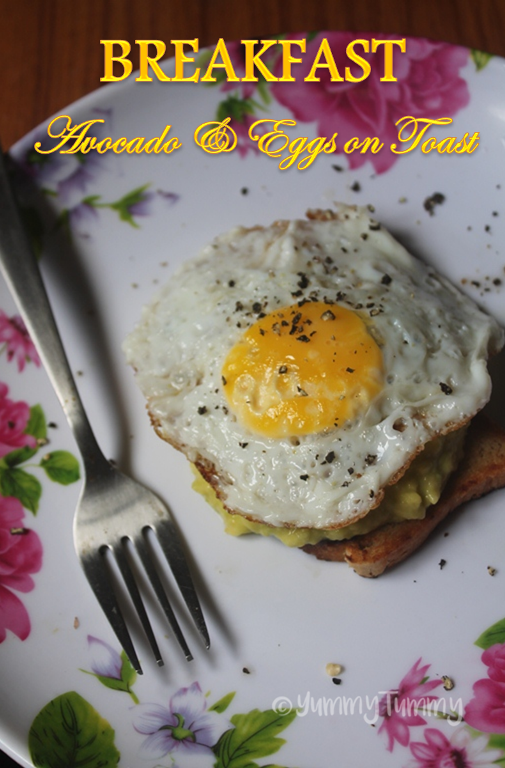 Pin
Hope you will give this a try and let me know how it turns out for you.
Ingredients for Breakfast Avocado Toast 
Avocado
Avocados have a slightly nutty or buttery flavour that varies according to ripeness and variety. Their overall flavour is understated and not overpowering. Avocados are said to have an earthy or grassy flavour. They have a smooth, creamy texture that blends well in a variety of dishes.
Eggs 
Raw eggs have a fairly bland flavour, but those who are more sensitive to them may find them overpowering. Because egg yolks are mostly fats, they have a buttery flavour, are very creamy, and have a smooth mouthfeel.
Lemon Juice 
Lemons are a popular fruit that people use to flavour cuisine in tiny amounts. However, because of the powerful, sour flavour, people rarely eat them alone.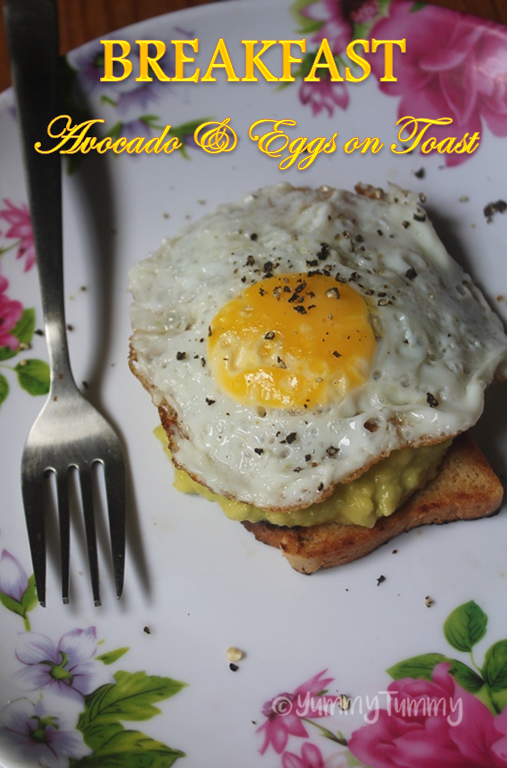 Pin
If you have any questions not covered in this post and if you need help, leave me a comment or mail me @[email protected] and I'll help as soon as I can.
Follow me on Instagram, Facebook,Pinterest ,Youtube and Twitter for more Yummy Tummy inspiration.
IF YOU MAKE THIS RECIPE OR ANYTHING FROM YUMMY TUMMY, MAKE SURE TO POST IT AND TAG ME SO I CAN SEE ALL OF YOUR CREATIONS!! #YUMMYTUMMYAARTHI AND @YUMMYTUMMYAARTHI ON INSTAGRAM!
📖 Recipe Card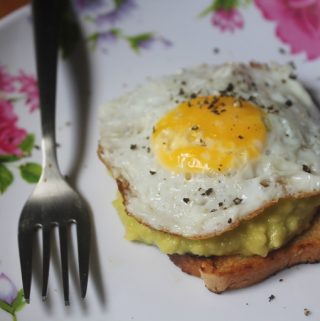 Breakfast Avocado Toast with Eggs
This is a unusual combination but taste heavenly. The creamy avocado acts as a sauce over the bread and with the fried egg, it taste amazing.
Print
Pin
Rate
Ingredients
Brown Bread as needed

Eggs as needed

Oil as needed

Avocado - 1

Lemon Juice - to taste

Salt to taste

Black Pepper to taste
Instructions
Prepare toast as per your liking.

Heat oil in a pan and fry some eggs as per your liking.

Take avocado in a bowl, add salt and lemon juice and mash well.

Take bread toast, spoon avocado on top, top with fried eggs. Sprinkle salt and pepper on top.

Serve.
Join us on Facebook
Follow us on Facebook
Share by Email
Share on Facebook
Avocado Toast with Eggs Step by Step Pictures
1)Toast your bread. I used a pan to toast it.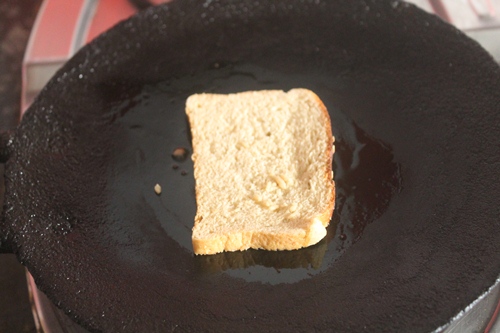 Pin
2)Toast both sides as per your liking.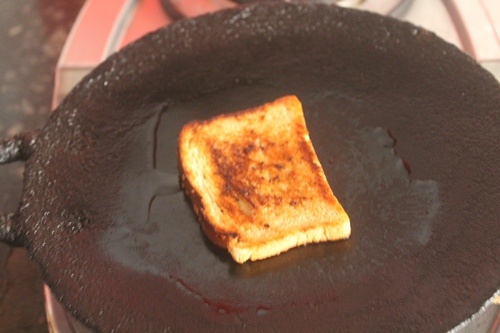 Pin
3)Now make your avocado mix.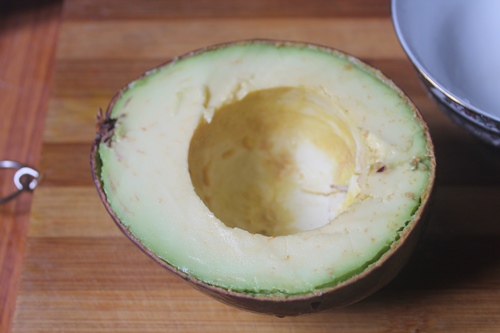 Pin
4)Scoop avocado in a bowl.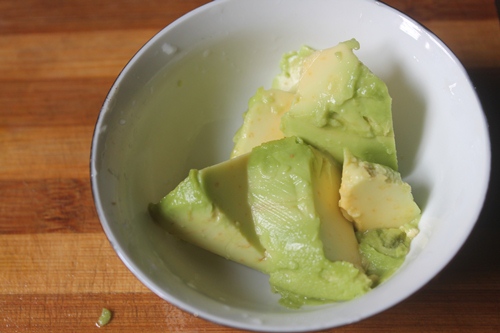 Pin
5)Mash it well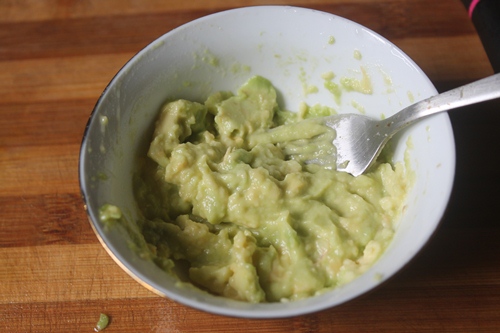 Pin
6)Squeeze in some lemon juice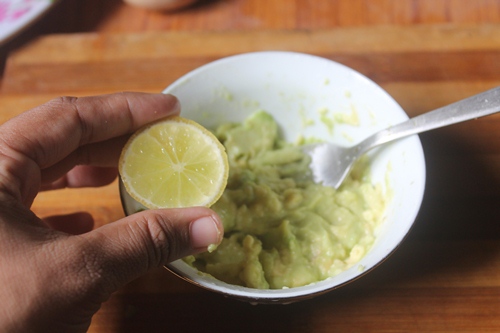 Pin
7)Sprinkle a pinch of salt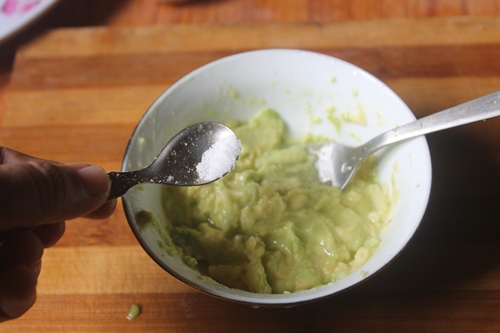 Pin
8)Mix well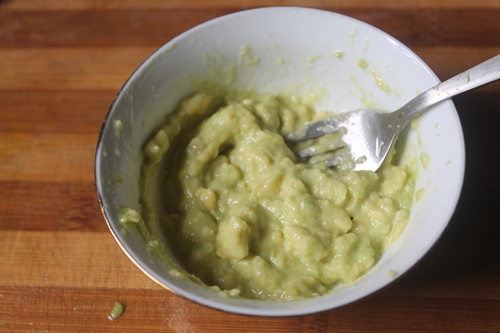 Pin
9)Now fry your egg. Crack it on a pan and cook as per your liking.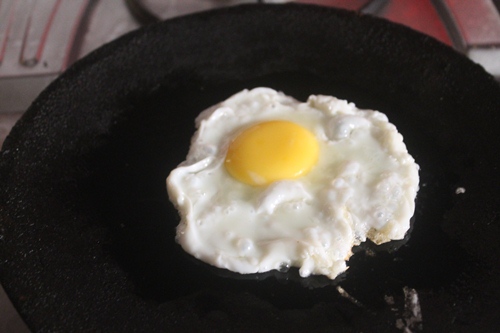 Pin
10)I like my whites fully set and yolks still a little runny.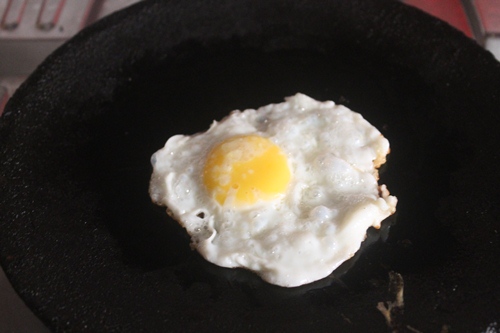 Pin
11)Now plate up, take your bread slice in a plate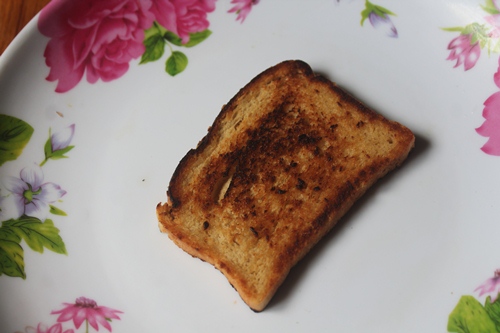 Pin
12)Spoon avocado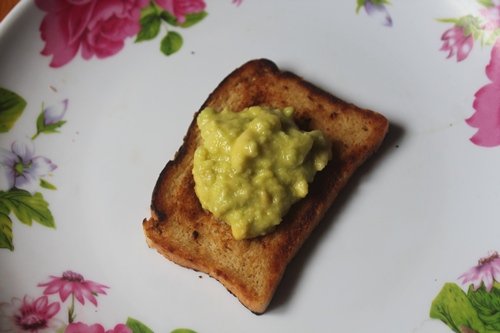 Pin
13)Spread evenly.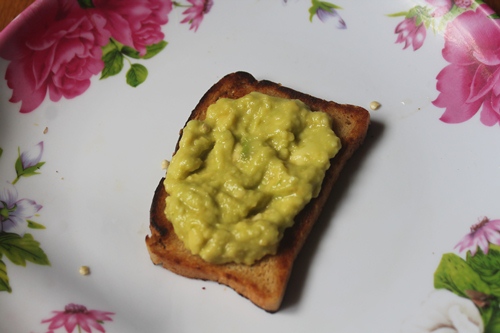 Pin
14)Top with fried egg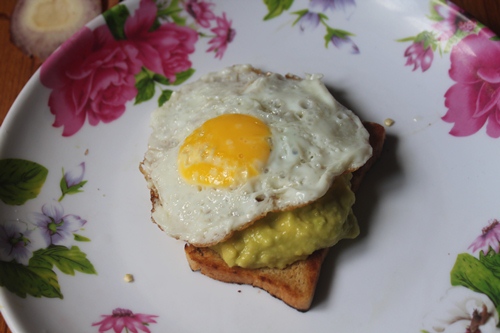 Pin
15)Sprinkle with salt and pepper.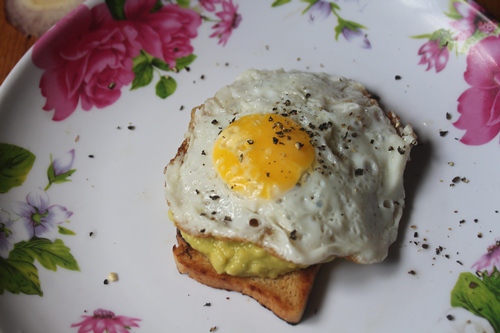 Pin
Frequently Asked Questions
How healthy is avocado and egg on toast?
The combination of fibre, protein, and healthy fats is filling, satisfying, and nutritious to start your day. Avocados are high in potassium, fibre, monounsaturated fat, and folate, while eggs are high in protein and micronutrients like choline, B vitamins, and vitamin D.
Who invented avocado egg toast?
Bill Granger, an Australian restaurateur, served his first plate of smashed avocado on toast in a sunny corner café in Sydney 26 years ago. In recent years, it has become both a global phenomenon and a millennial cliché, exemplifying the growing popularity of Australian- style breakfasts and brunches.