How to Make S'Mores Indoor. How to Make S'Mores on Stove Top.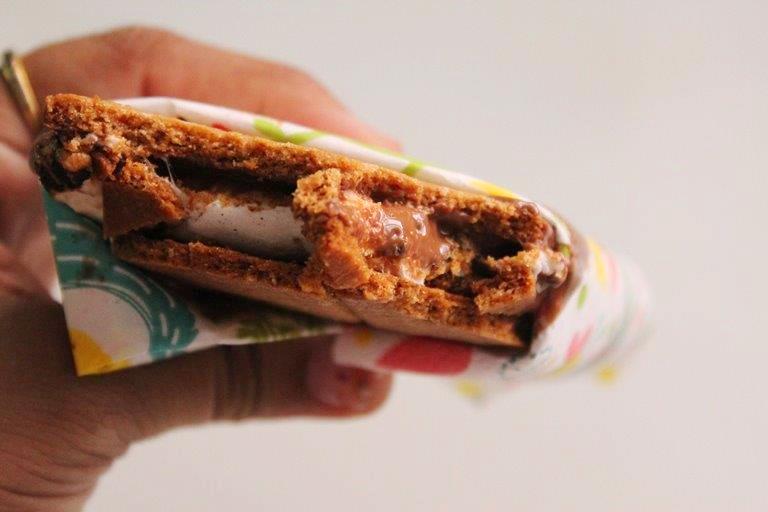 Pin
How to Make S'Mores Recipe with Step by Step Pictures. S'Mores Recipe using stove top.
S'Mores is usually made out door when people gather for a camp fire or a get together like a barbeque party. But this recipe is made indoor on regular stove top.
Homemade Graham Crackers Recipe.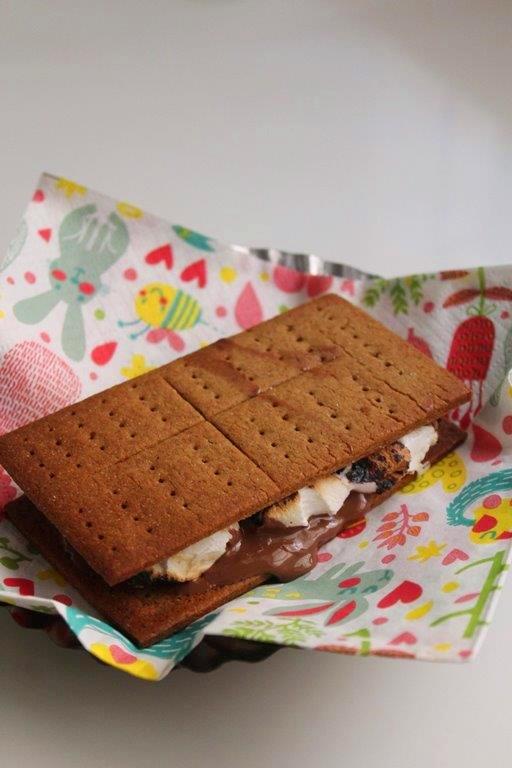 Pin
Hope you will give this a try and let me know how it turns out for you.
Similar Recipes,
Marshmallow Mug Cake
Cornflakes Marshmallow Wreath
Chocolate Mousse with Marshmallows
Sticky Marshmallow Cornflakes Bars
Rocky Road Crunchy Bars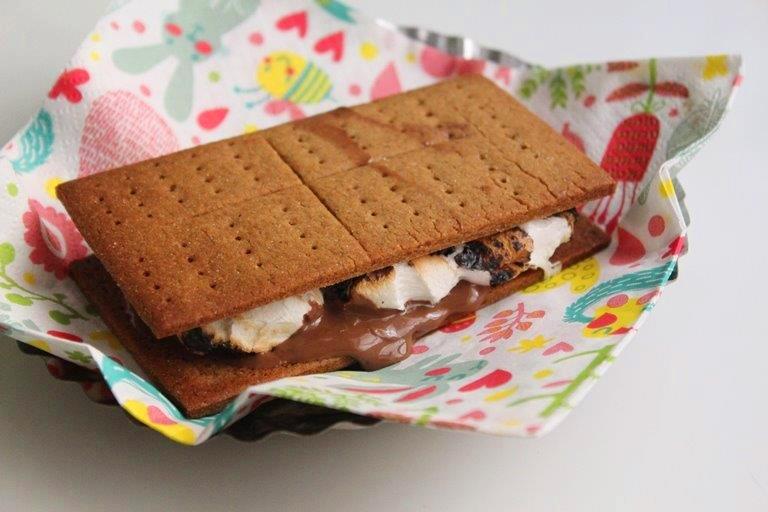 Pin
How to make S'Mores
How to make S'Mores at home. Make S'Mores indoor on stove top. Making S'mores in microwave.
Instructions
Take graham crackers and place chocolate bar on them. You can pop them in microwave to melt for 10 seconds. This step is optional.

Skewer marshmallow in open flame till it is charred.

Now place this on other side of graham cracker and remove the skewer.

Sandwich them together.

Serve.
Pictorial:
1)Take all ingredients for smores.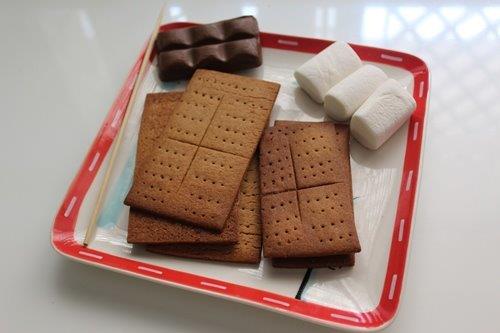 Pin
2)I used big size marshmallows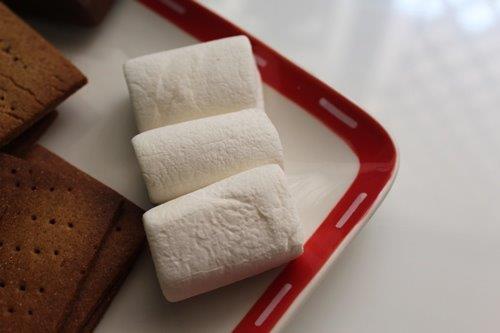 Pin
3)I used my homemade graham crackers.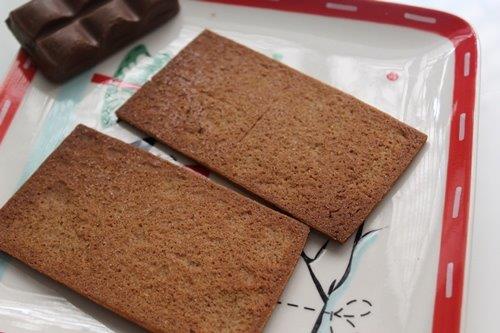 Pin
4)Place chocolate bar on oneside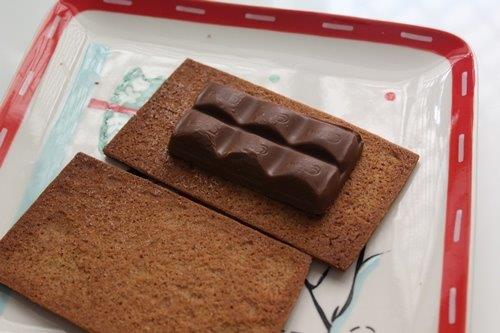 Pin
4)I like to pop them in microwave for 10 seconds. This step is optional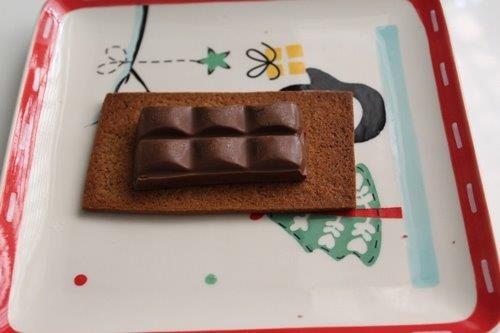 Pin
5)dont let it melt too much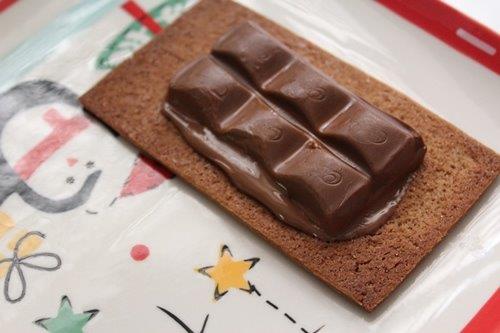 Pin
6)Take skewers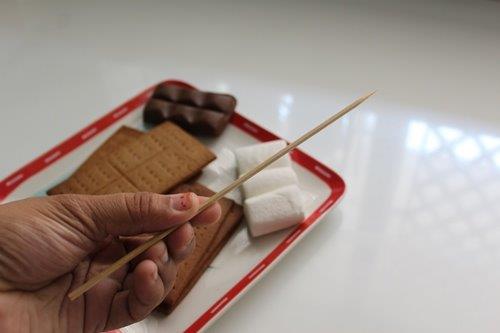 Pin
7)Take marshmallows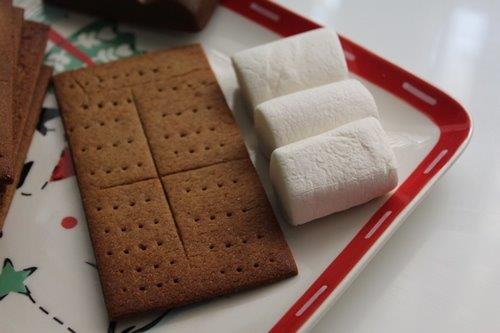 Pin
8)Skewer them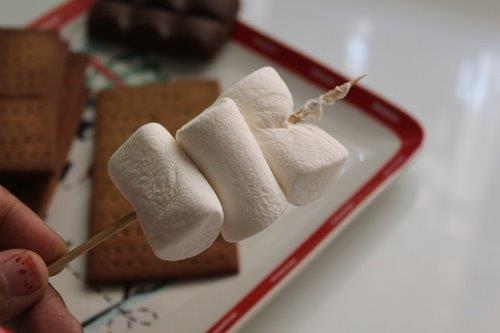 Pin
9)Toast them in open flame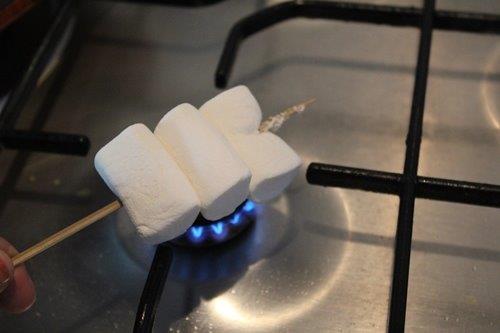 Pin
10)Cook them for few mins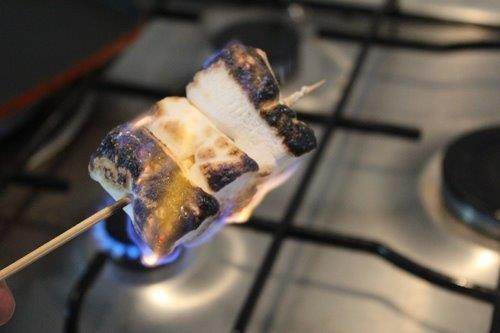 Pin
11)Remove them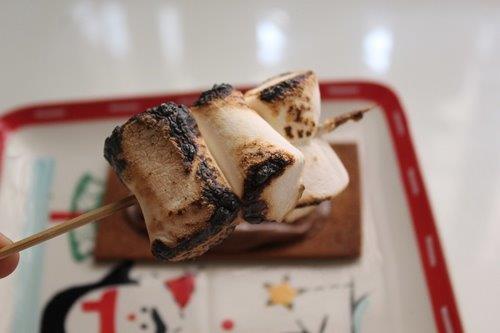 Pin
12)Place them on graham crackers other side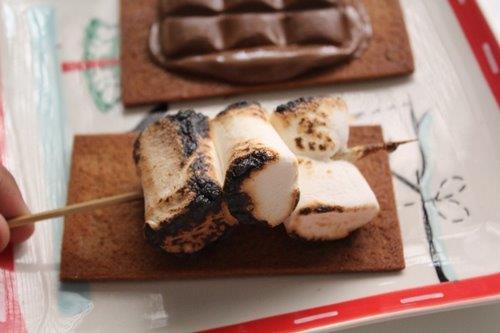 Pin
13)Remove the skewers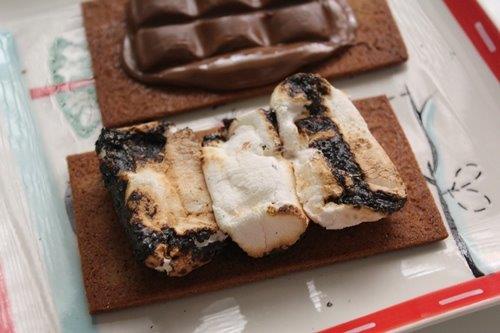 Pin
14)cover it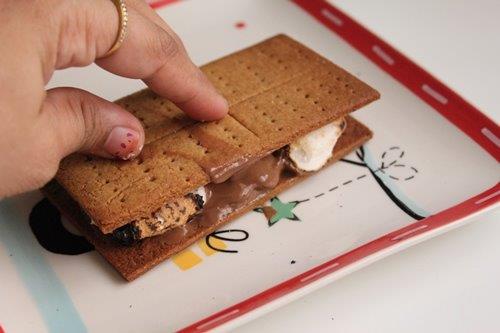 Pin
15)Cover and serve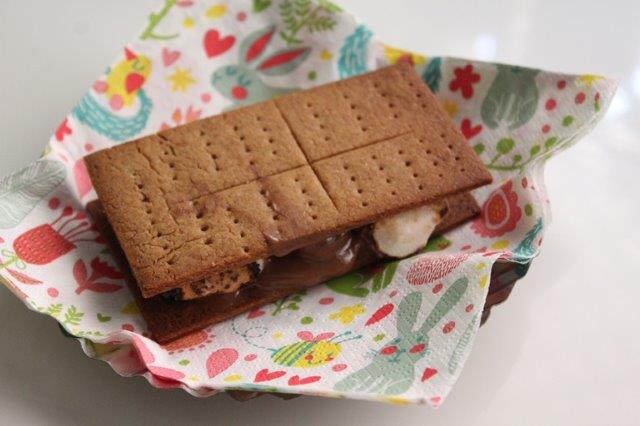 Pin