Chicken Patties Recipe with step by step pictures. Easy Chicken cakes recipe made leftover chicken, veggies pan-fried till crispy and it makes a perfect snack.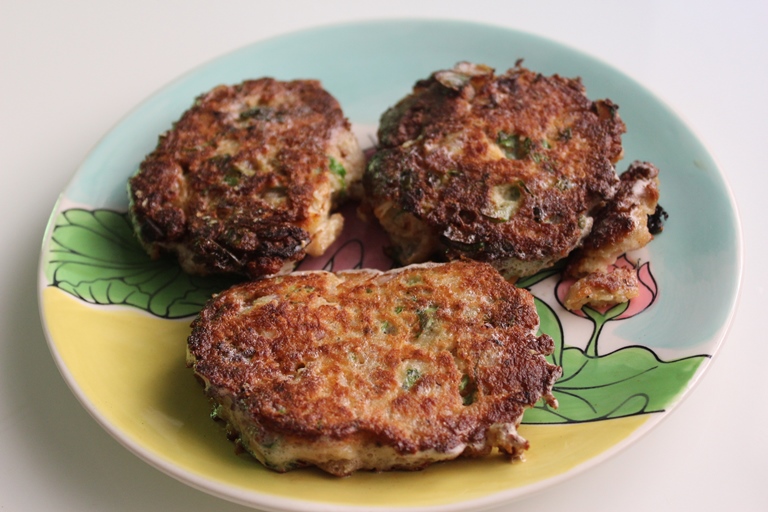 Pin
Chicken cakes which taste so delicious with ketchup or mayo. This chicken cake is so easy to make and taste fantastic.
This delicious chicken cakes is super easy to make and taste amazing. You can make this in few minutes and kids will love this for sure.
About Chicken Patties Recipe
A patty or burger is a flattened, usually round serving of ground meat and/or legumes, grains, vegetables, or meat alternatives. Patties can be found in a variety of cuisines around the world.
Whether in a bread roll or not, minced meat formed into a disc is referred to as a burger in British and American English. In American English, the word patty is also used, but it is almost unknown in British English.
The ingredients are compacted and shaped before being cooked and served in a variety of ways. Some patties are made by encasing ingredients in a pastry crust and baking or frying them. Some patties are breaded before being baked or fried.
Similar Recipes
Veg Omelette
Fluffy Egg Omelette with Sausage filling
Cheese Omelette
Spicy Egg Omelette for Rice
Mushroom Omelette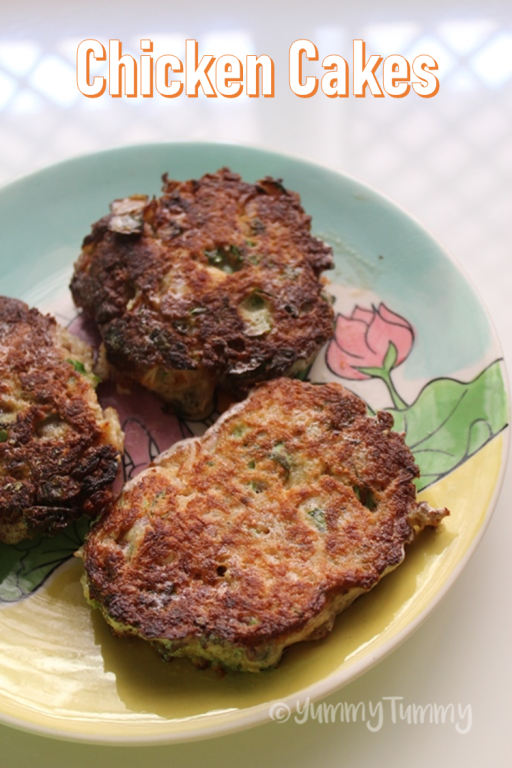 Pin
Hope you will give this a try and let me know how it turns out for you.
Ingredients for Chicken Patties Recipe
Cooked Chicken 
Fresh raw chicken will not smell or feel slimy. Once cooked, the texture changes so that the chicken is firm rather than rubbery. It has a greyish interior and a whitish exterior. If the chicken feels bouncy or rubbery while cooking, it may still be undercooked on the inside.
Capsicum / Bell Pepper 
Bell peppers have a sweet, mild flavour and come in green, red, yellow, orange, and occasionally purple and brown. Green peppers have a more grassy flavour. The orange variety has a milder flavour than the red variety. Bell peppers have thick flesh that is crunchy and juicy, and they are commonly consumed raw, sauteed, roasted, or
stuffed.
Coriander leaves
The flavour of the coriander leaves should be crisp, tart, and citrusy. The dried fruit of the plant, which can be used whole or ground, is coriander seeds. It has an earthy, tart, and sweet flavour with a toasted floral aroma.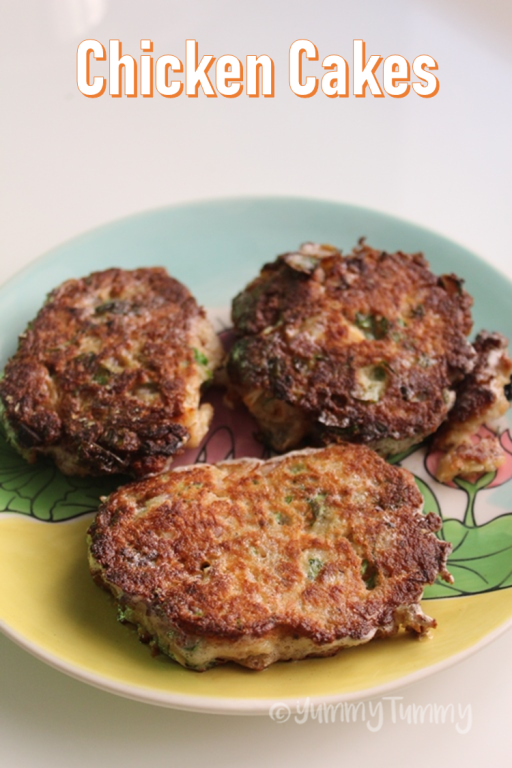 Pin
If you have any questions not covered in this post and if you need help, leave me a comment or mail me @[email protected] and I'll help as soon as I can.
Follow me on Instagram, Facebook,Pinterest ,Youtube and Twitter for more Yummy Tummy inspiration.
IF YOU MAKE THIS RECIPE OR ANYTHING FROM YUMMY TUMMY, MAKE SURE TO POST IT AND TAG ME SO I CAN SEE ALL OF YOUR CREATIONS!! #YUMMYTUMMYAARTHI AND @YUMMYTUMMYAARTHI ON INSTAGRAM!
📖 Recipe Card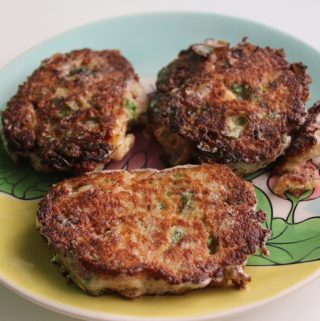 Chicken Patties Recipe (Chicken Cakes Recipe)
Chicken cakes which taste so delicious with ketchup or mayo. This chicken cake is so easy to make and taste fantastic.
Print
Pin
Rate
Ingredients
Cooked Chicken - 1 cup

Onion - 4 tblsp chopped finely

Capsicum / Bell Pepper - 4 tblsp chopped finely

Coriander leaves - 2 tblsp chopped finely

Mayonnaise - 3 tblsp

Egg - 1

Breadcrumbs - ½ cup

Salt to taste

Pepper to taste

Oil - as needed
Instructions
Mix all ingredients together to a smooth mix.

Heat oil in a pan, add small dollops in and cook till golden brown.

Serve.
Video
Join us on Facebook
Follow us on Facebook
Share by Email
Share on Facebook

Chicken Patties Recipe Step by Step Pictures
1)Take cooked chicken in a bowl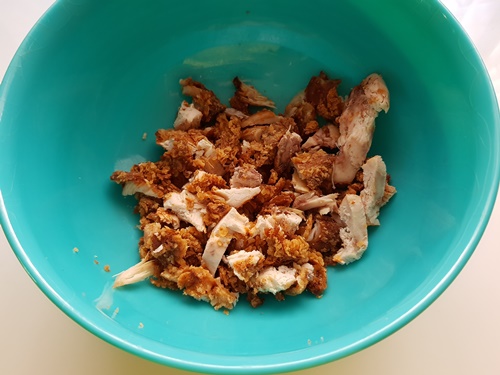 Pin
2)Add in onions, capsicum, coriander leaves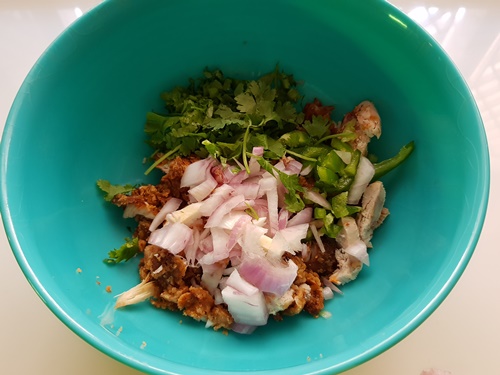 Pin
3)Add in mayonnaise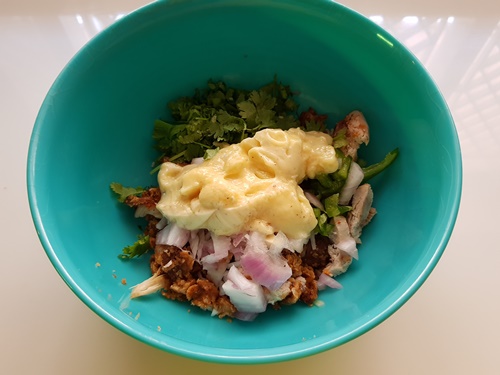 Pin
4)Add in egg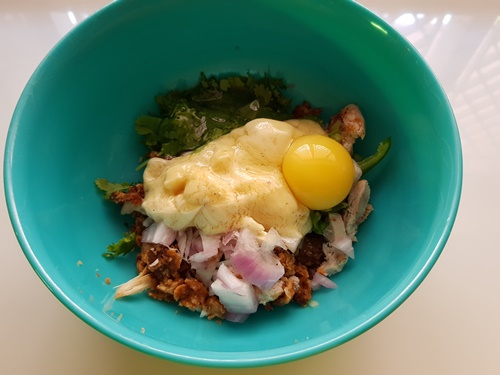 Pin
5)Add in salt and pepper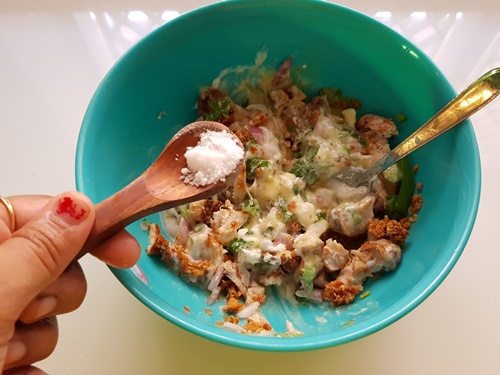 Pin
6)Add in breadcrumbs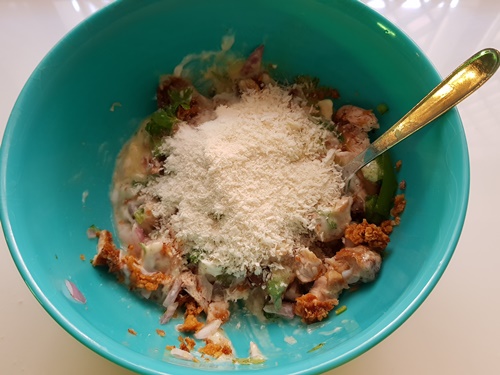 Pin
7)Mix well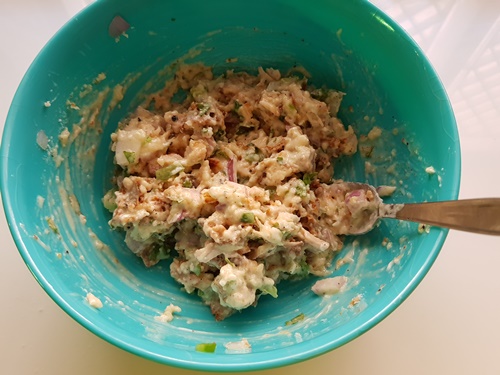 Pin
8)Heat oil in a pan, drop patties and cook till golden brown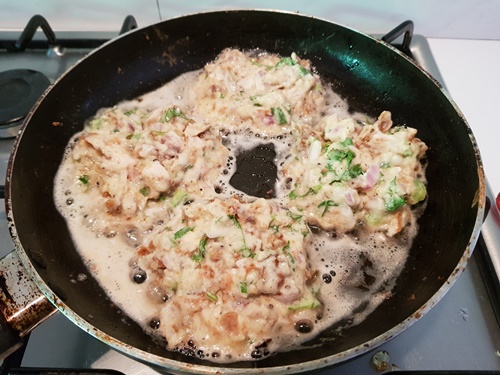 Pin
9)Flip and cook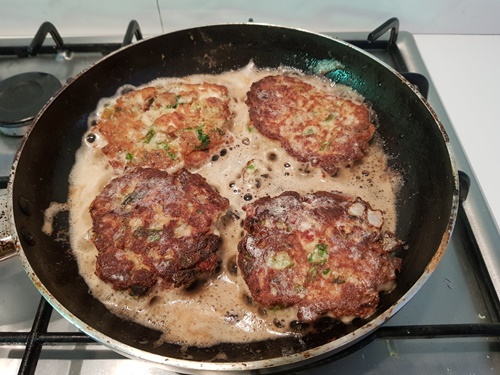 Pin
10)Serve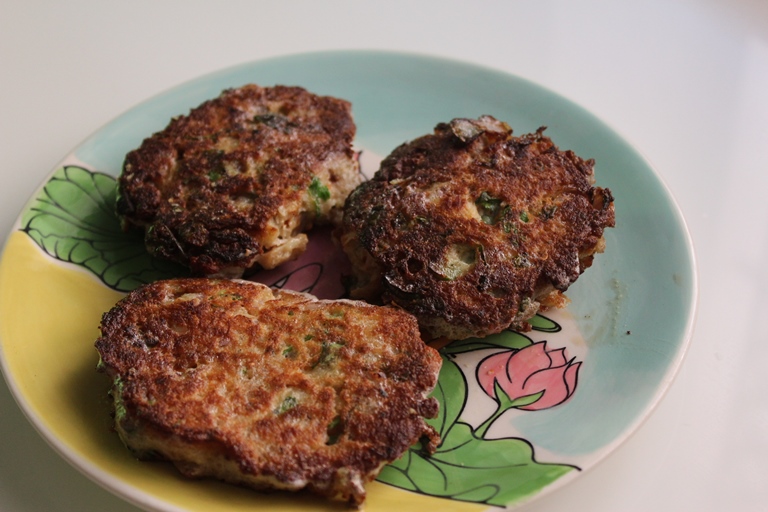 Pin
Frequently Asked Questions
Who invented the chicken patty?
There's no doubt that the chicken burger originated in the United States, but the exact date and inventor are debatable. Truett Cathy, the founder of the popular Christian fast food chain Chick-fil-A (originally the Dwarf House), claims to be the inventor of the "Chicken Sandwich" in 1964.