Chicken Pita Pockets Recipe with step by step pictures. Pita stuffed with a creamy chicken salad makes perfect lunch.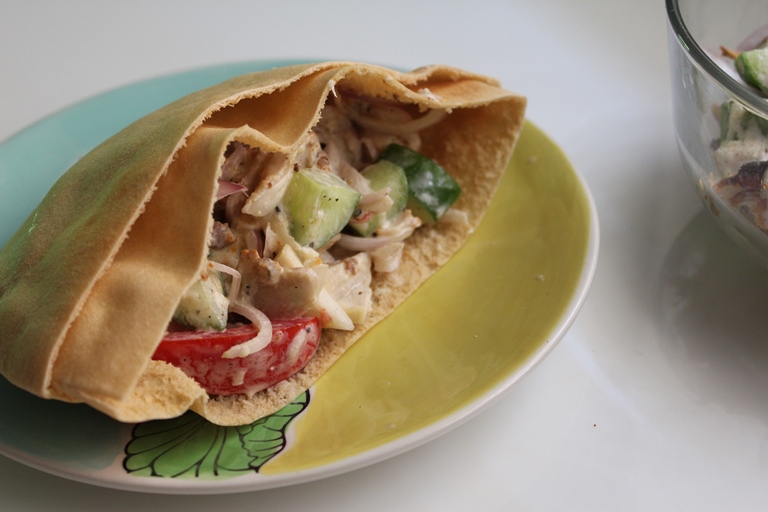 Pin
This is a delicious chicken pita bread pockets which taste amazing. This is great for lunch or dinner. Delicious pita wrap which taste amazing either cold or warm. This chicken wrap is so easy to make and is very healthy.
About Chicken Pita Pockets Recipe
Steam puffs up the dough during the baking process, creating the pocket in a pita. When the bread cools, it flattens again, but a pocket remains in the centre. Pita bread's pockets make it ideal for making sandwiches, wraps, and other recipes that can be held in your hand.
Similar Recipes,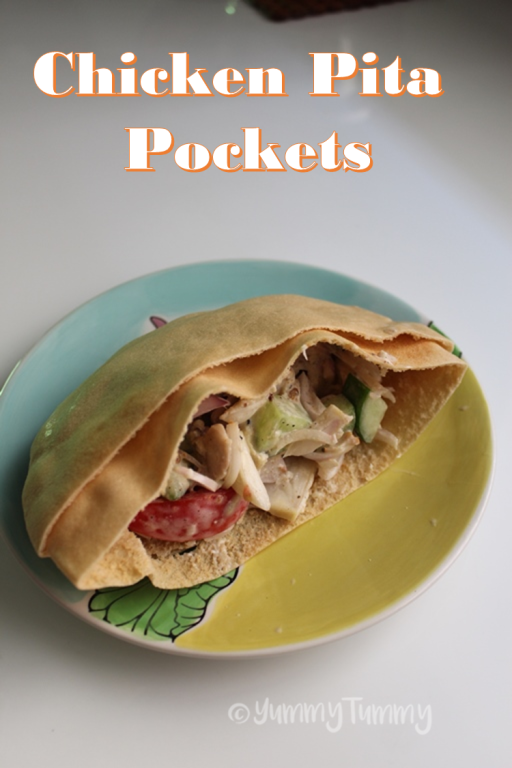 Pin
Hope you will give this a try and let me know how it turns out for you.
Ingredients for Chicken Pita Pockets Recipe
Pita Bread 
Pita bread is high in nutrients. As a result, the health benefits are numerous. It contains a lot of fiber, carbohydrates, proteins, vitamins, and minerals. Pita bread can help lower cholesterol levels and the risk of cardiovascular disease and type 2 diabetes.
Onion
Onions are considered a basic ingredient or the foundation of Indian cooking and are used to make any gravy, curry, or bhuna dish. The flavour and aroma of onion transforms any ordinary dish into a mouthwatering and delectable one.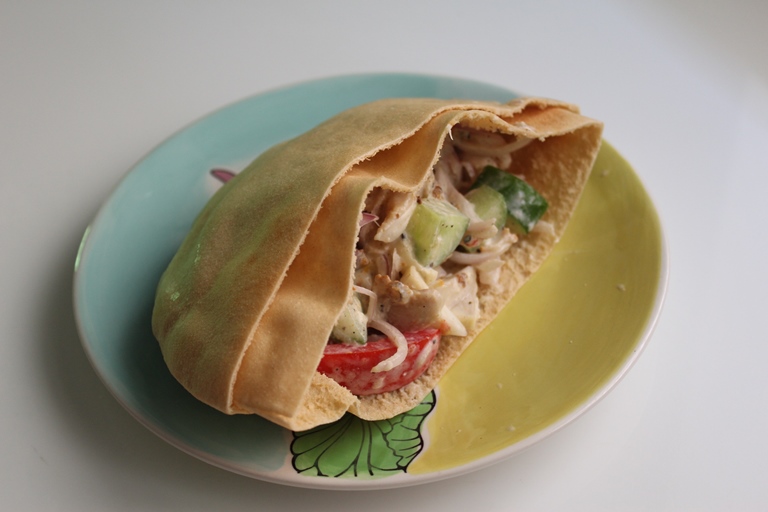 Pin
If you have any questions not covered in this post and if you need help, leave me a comment or mail me @[email protected] and I'll help as soon as I can.
Follow me on Instagram, Facebook,Pinterest ,Youtube and Twitter for more Yummy Tummy inspiration.
IF YOU MAKE THIS RECIPE OR ANYTHING FROM YUMMY TUMMY, MAKE SURE TO POST IT AND TAG ME SO I CAN SEE ALL OF YOUR CREATIONS!! #YUMMYTUMMYAARTHI AND @YUMMYTUMMYAARTHI ON INSTAGRAM!
📖 Recipe Card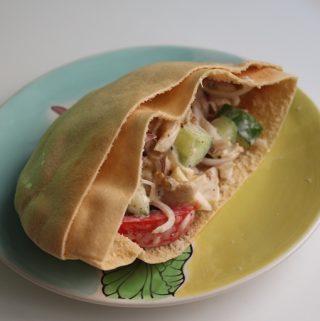 Chicken Pita Pockets Recipe (Chicken Pita Recipe)
This is a delicious chicken pita bread pockets which taste amazing. This is great for lunch or dinner.
Print
Pin
Rate
Ingredients
Pita Bread - 1 cut in half

Cooked chicken - 1 cut into pieces

Onion - 1 sliced thinly

Tomato - 1 sliced

Cucumber - ½ sliced
FOR SAUCE:
Mayonnaise - ¼ cup

Yogurt / Curd - ½ cup

Garlic - 2 tsp grated

Roasted Cumin Powder - 1 tsp

Black pepper powder - ½ tsp

Salt to taste
Instructions
Mix sauce ingredients in a bowl.

Take all ingredients into the sauce and mix well.

Split pita bread and fill with filling.

Serve.
Video
Join us on Facebook
Follow us on Facebook
Share by Email
Share on Facebook
Chicken Pita Pockets Recipe Step by Step Pictures
1)Take mayonnaise in a bowl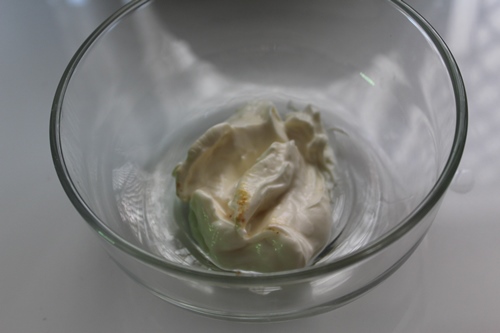 Pin
2)Add in yogurt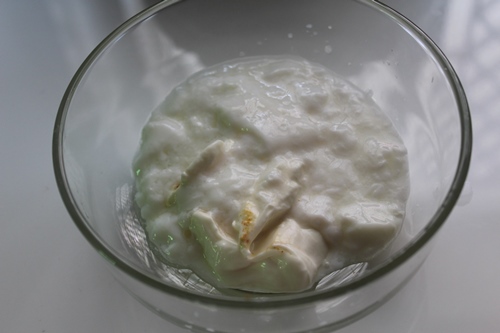 Pin
3)Add in grated garlic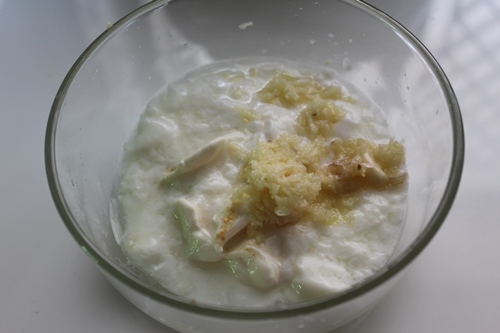 Pin
4)Add salt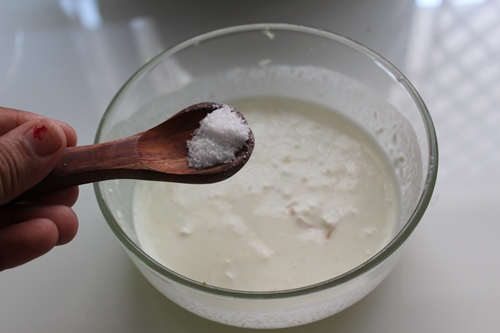 Pin
5)Add in black pepper and cumin powder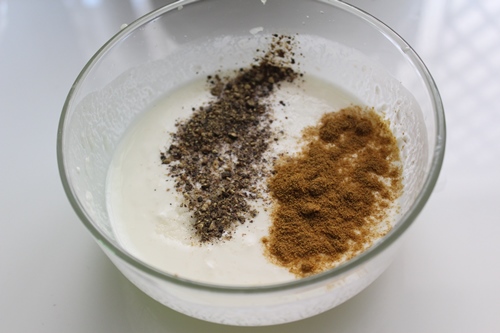 Pin
6)Mix well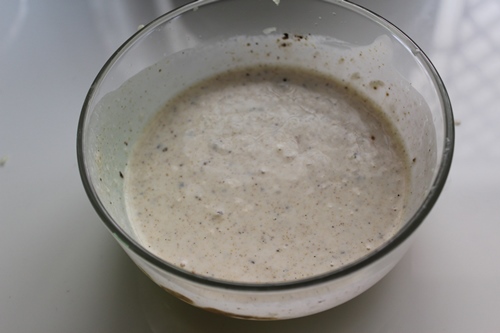 Pin
7)Add in grilled chicken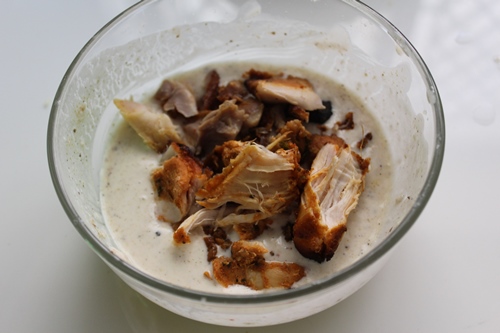 Pin
8)Add in sliced onions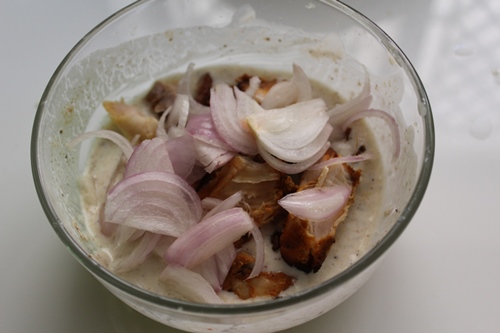 Pin
9)Add in sliced tomatoes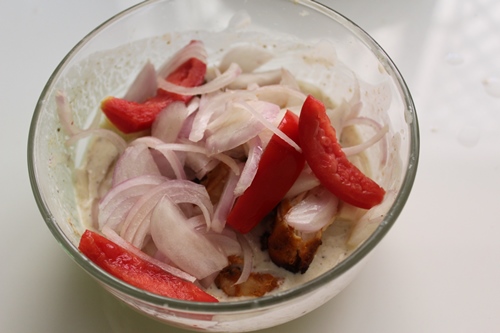 Pin
10)Add in cucumbers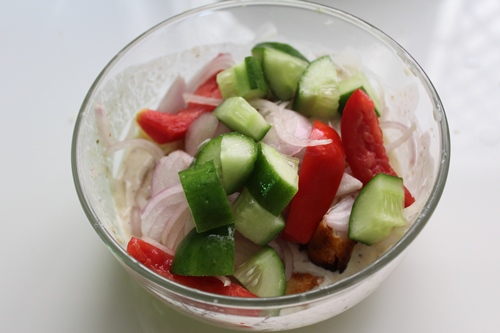 Pin
11)Mix well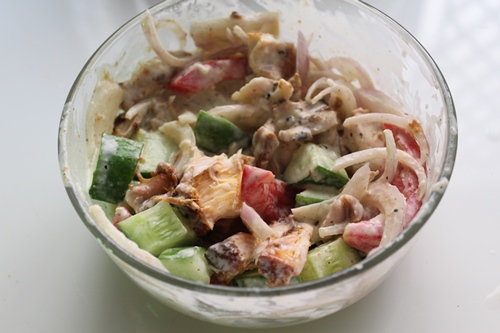 Pin
12)Take pita bread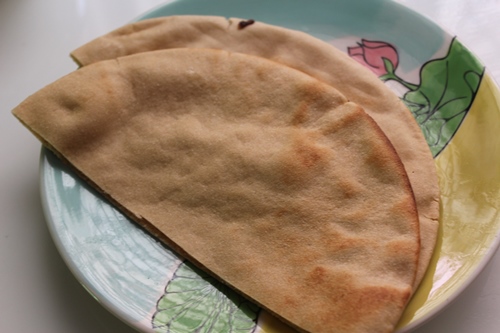 Pin
13)U are going to fill these pockets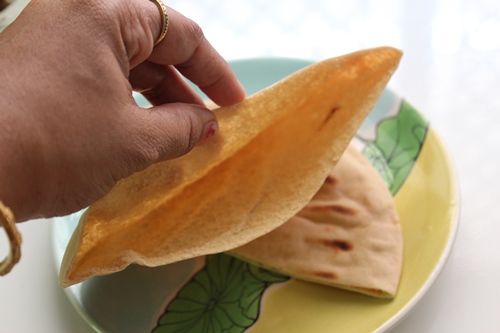 Pin
14)Fill with the chicken filling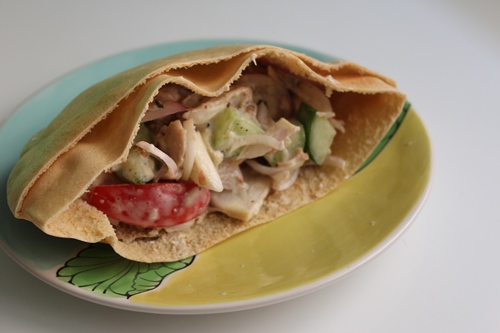 Pin
15)Serve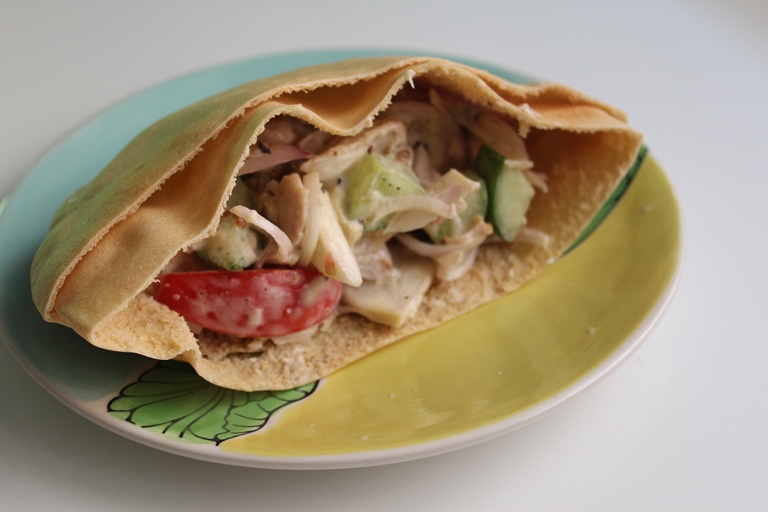 Pin
Frequently Asked Questions
Does pita bread always have a pocket?
Greek pita bread is one of the lesser-known flatbreads known as "Mediterranean Pita" or "pocket-less pita." Unlike the more common pita bread (also known as "Arabic pita"), which has a hollow "pocket" that is usually stuffed, Greek pita bread is soft, slightly thicker, and does not have a pocket.
Who invented pita pockets?
From what archeologists can determine, the pita originated with peoples west of the Mediterranean. It may have been the Bedouins who first made it. The thinking is that after a long day in the sun, traversing the desert, they made camp and prepared a modest meal.