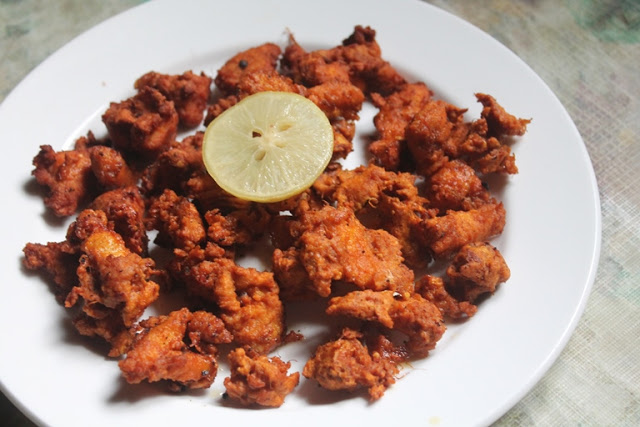 Chicken pakora is a delicious, crunchy snack to munch..It is much more different from a chicken 65. It has gram flour in it, which gives it a much more flavour. Just fry them, serve them hot with a squeeze of lemon juice, it is just awesome.. Hope you will give this a try and let me know how it turns out for you..
Preparation Time : 10 mins
Marinating Time : 1 to 2 hours
Cooking Time : 2 to 3 mins per batch
Serves: 4
Ingredients:
Boneless Chicken – 500 grams chopped finely
Red Chilli Flakes – 1 tblspn
Chilli Powder – 1 tblspn
Kashmiri Chilli Powder – 1 tblspn
Lemon Juice – 3 to 4 tblspn
Turmeric Powder – 1 tsp
Cumin Powder – 1 tsp
Garam Masala Powder – 2 tsp
Ginger Garlic Paste – 1.5 tblspn
Salt to taste
Egg – 1
Gram Flour/ Kadalai Mavu / Besan – 1/4 cup
Rice Flour / Arisi Mavu – 1/4 cup
Corn Flour / Cornstarch – 1/4 cup
Oil for Deep Frying
Method:
Take all the ingredients in a bowl, except eggs and flour. Mix really well. Leave this to marinate for 1 to 2 hours.
Now just before you fry, add in eggs and flour and mix well.
Heat oil for deep frying. add chicken in and fry till golden.
Drain it and serve with ketchup.
Pictorial: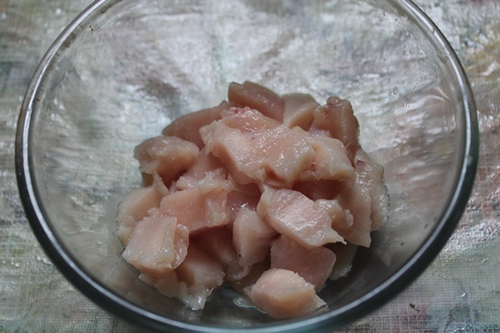 Take chopped chicken in a bowl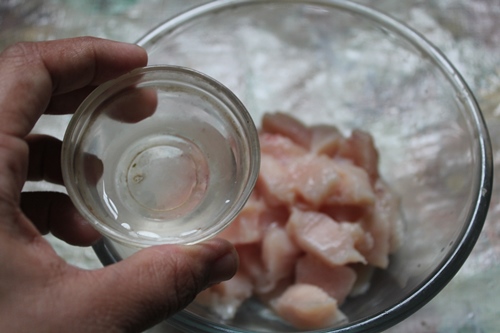 add in lemon juice or vinegar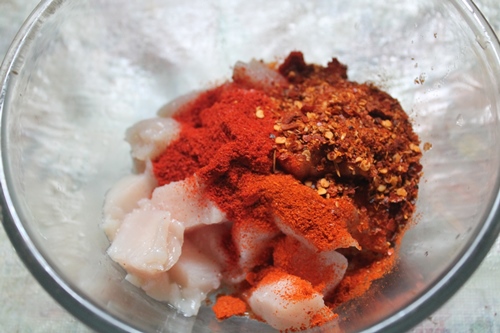 add in chilli flakes, chilli powder and kashmiri chilli powder for colour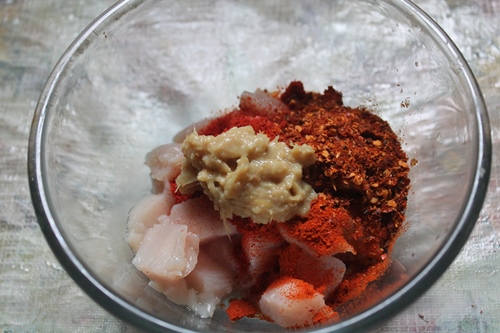 add in ginger garlic paste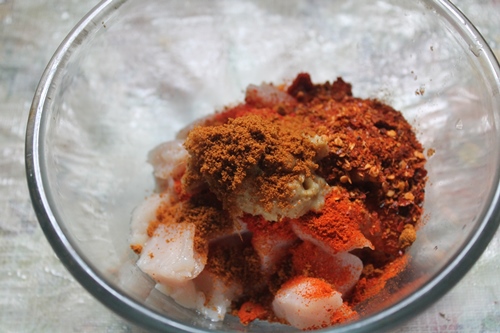 add in garam masala powder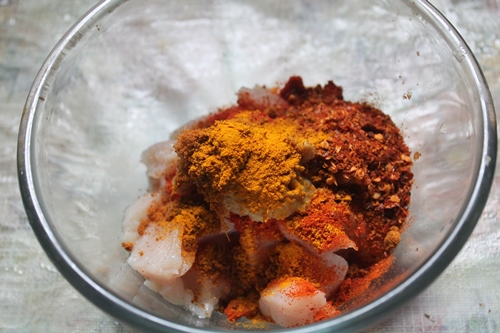 add in turmeric powder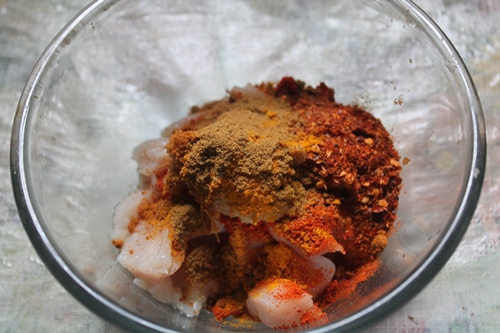 in goes cumin powder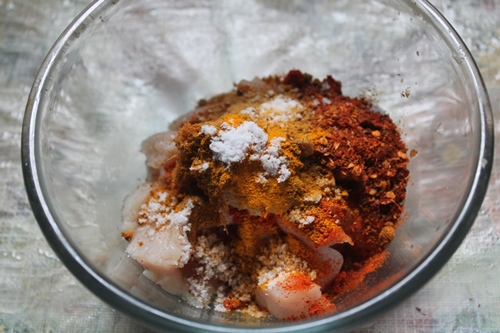 season with salt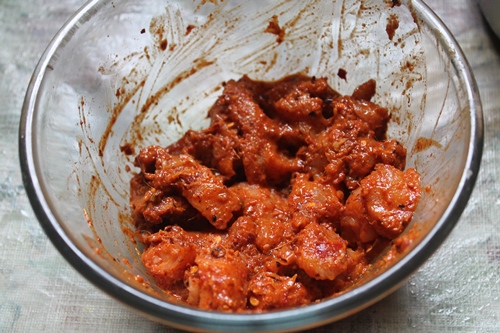 mix well..Leave this to marinate for few hours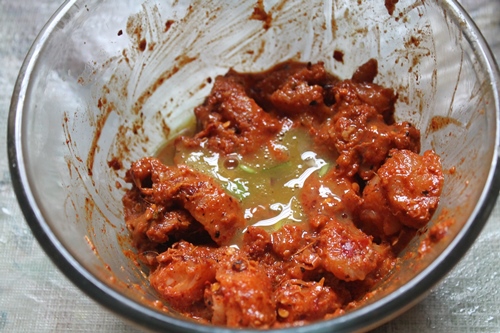 just before you fry, add in one egg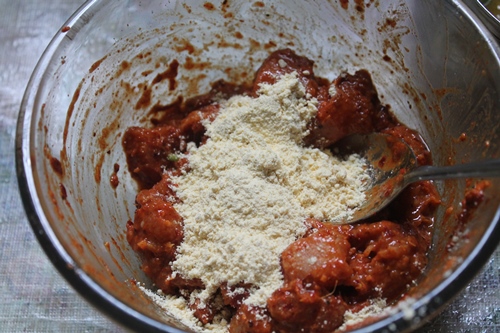 add in gram flour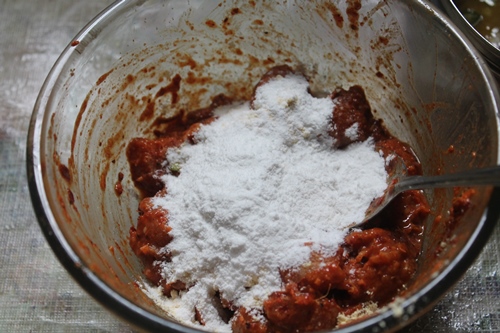 rice flour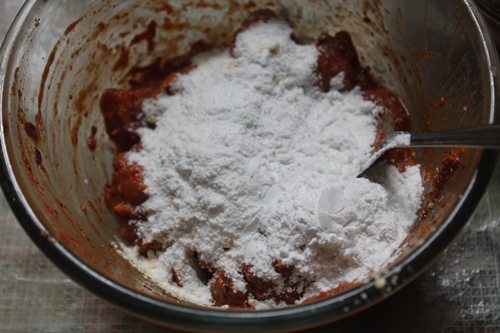 Cornflour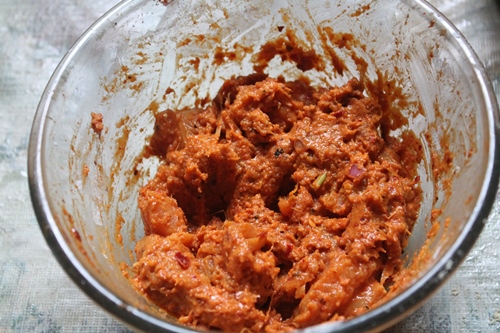 mix well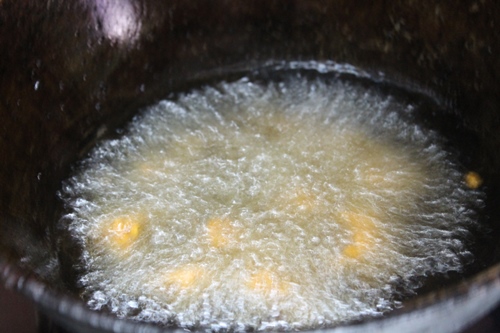 drop it in hot oil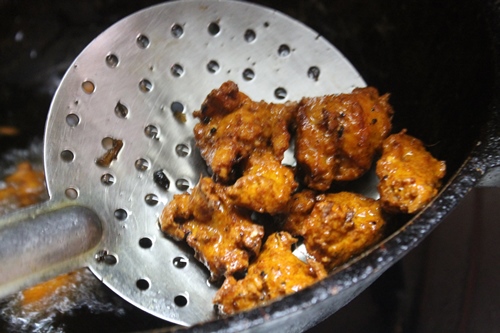 fry till golden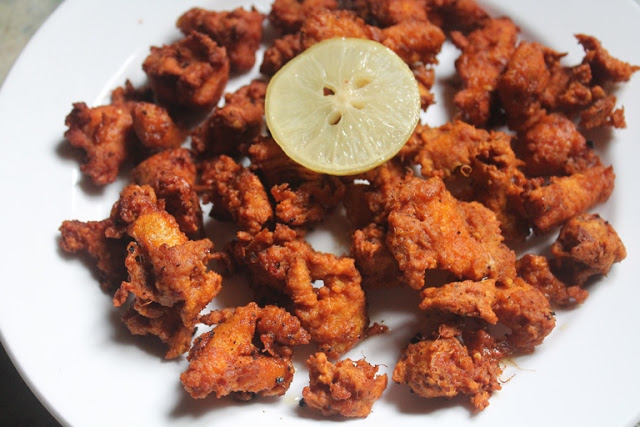 Drain and serve.