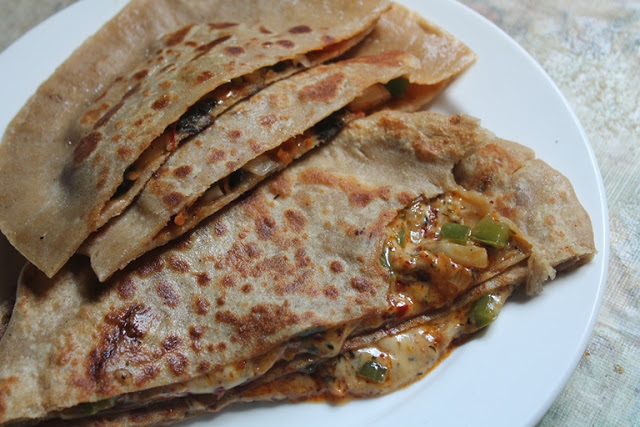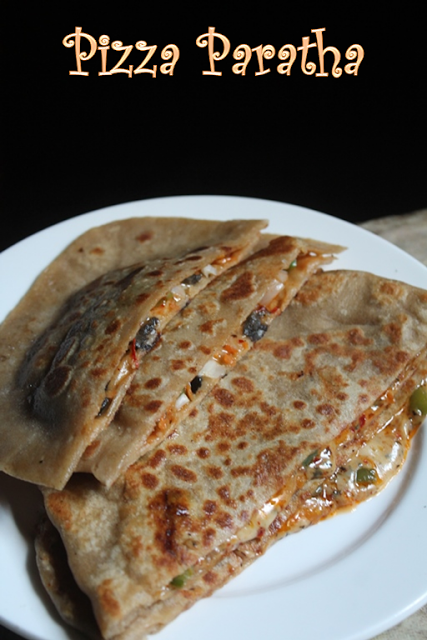 Hope you will give this a try and let me know how it turns out for you..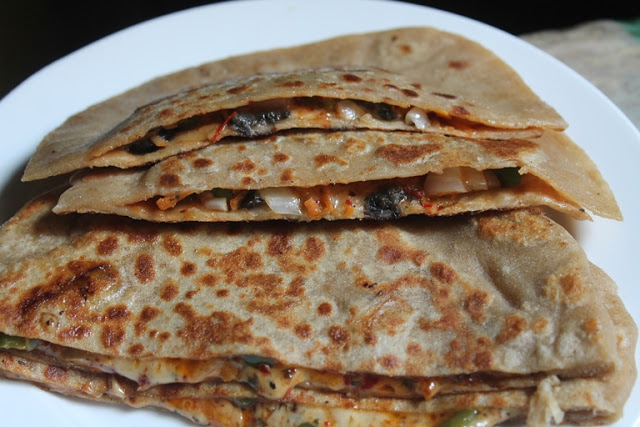 Preparation Time : 10 mins
Resting Time : 30 mins
Cooking Time : 1 to 2 min per paratha
Makes : 4 paratha

Ingredients:

For Dough:
Wheat Flour / Atta – 1 cup + extra if needed
Salt – 1/2 tsp
Oil – 1 tblspn
Water as needed

For Filling:
Onion – 1 medium size chopped finely
Carrot – 1 grated
Capsicum – 1/2 chopped finely
Mozzarella Cheese – 1 cup grated
Salt to taste
Red Chilli Flakes – 1 tsp
Italian Seasoning – 1 tsp
Olives as needed
Tomato ketchup or Pizza Sauce as needed
Method:
Start by making dough, take flour, salt, oil in a bowl. rub well so oil is mixed in with the flour.
Add in water slowly and knead to a soft smooth dough. Cover the dough with a bowl and set aside for 30 mins.
Take the dough and divide into equal balls. Take two balls and roll it out lightly. One rolled paratha should be bigger than the other one..
Mix all the ingredients given for filling except sauce and olives.
Place one rolled paratha near you, spread some sauce over it and spread filling over it, Sprinkle olives over it. cover with other paratha, seal the edges.
Heat a tawa, put the paratha on hot tawa, cook for few sec, flip over, spread some oil over it, spread again, spread some more oil over it and cook on both sides till golden.
Remove and serve hot.
Pictorial: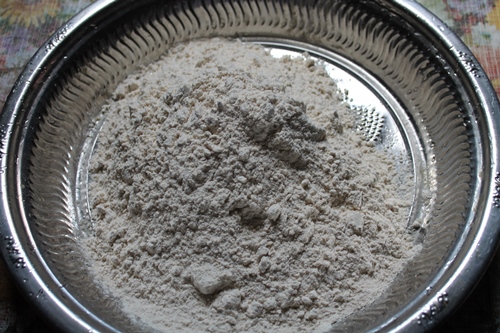 First lets make the dough..Take wheat flour in a bowl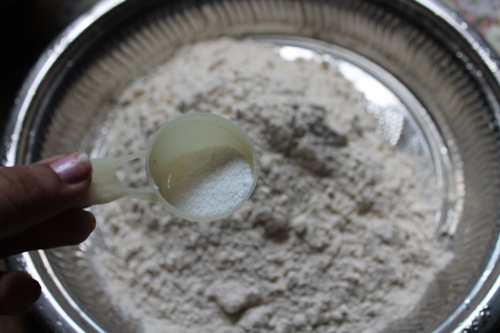 add in some salt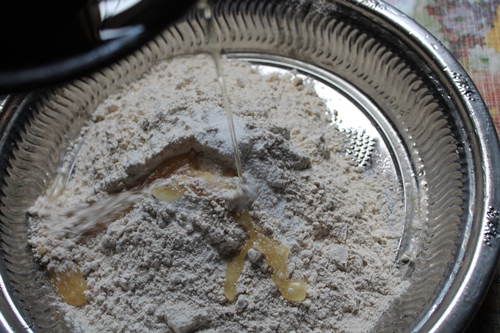 drizzle in some oil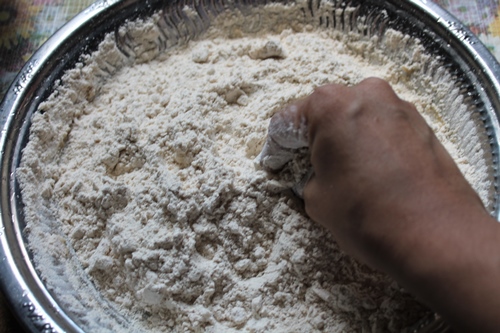 use your hands to rub it well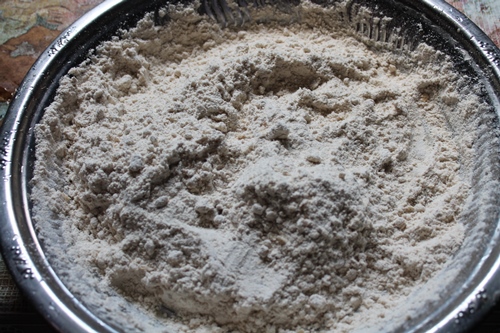 this makes sure that the oil is mixed in with the flour nicely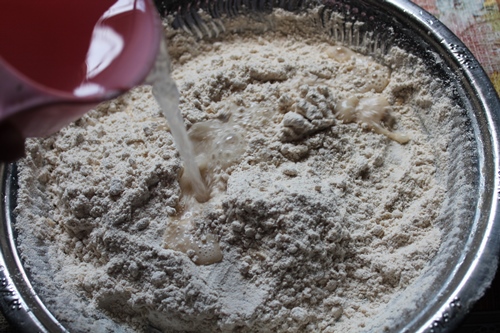 pour in water and start kneading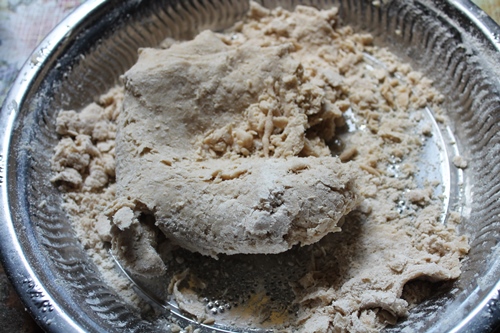 add more water as needed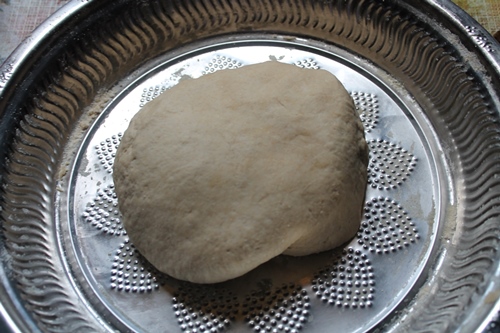 you should be keep on kneading the dough till you get a soft smooth dough like this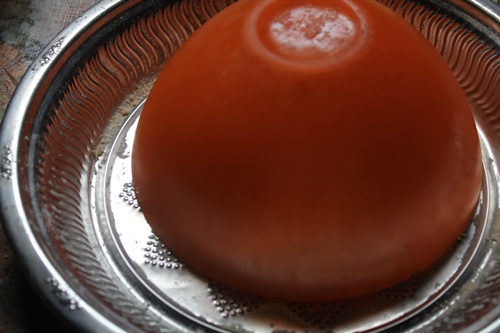 cover the dough and let it rest for 30 mins..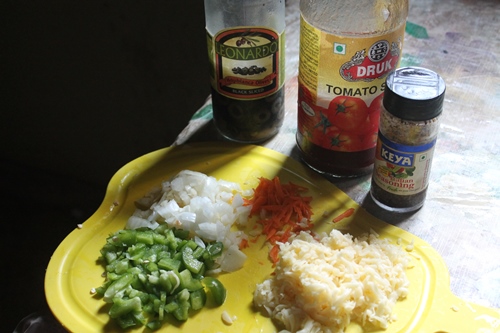 Take all your ingredients for filling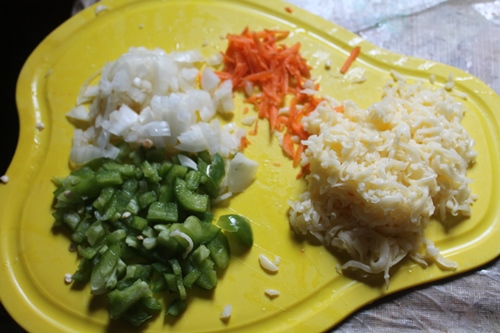 Take your filling ingredients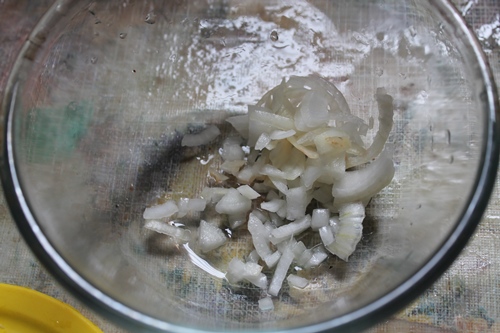 Take onions in a bowl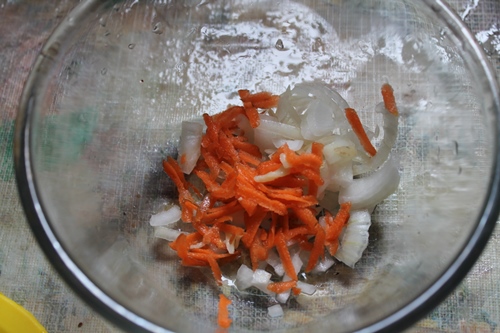 add in carrots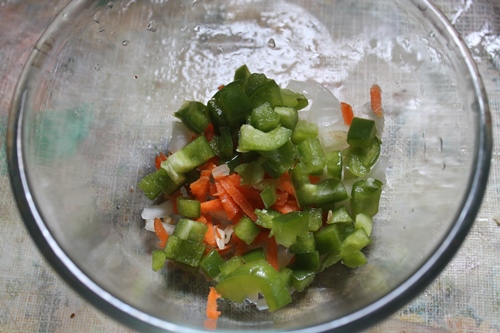 add in capscium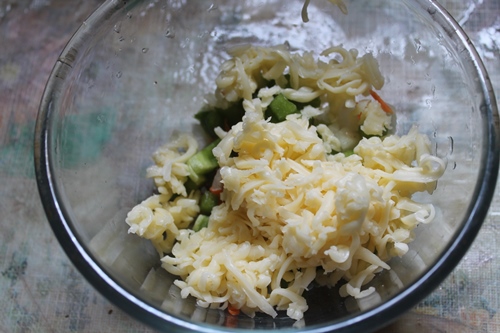 grate in cheese..i used mozzarella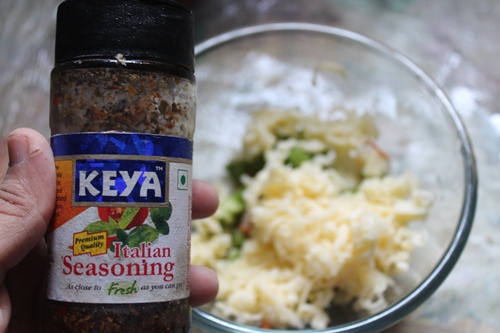 add in italian seasoning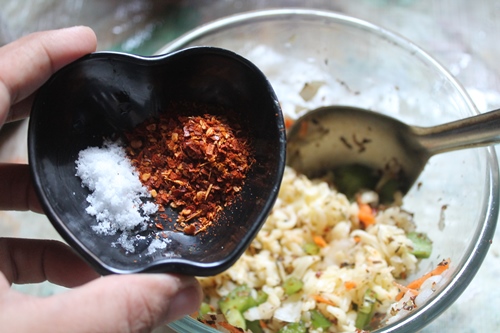 season with salt and chilli flakes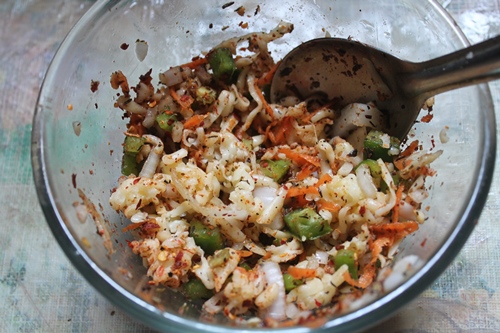 mix well..seasoning done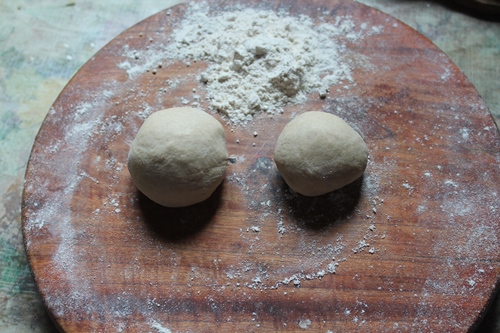 Now take two balls from the dough..one should be bigger than the other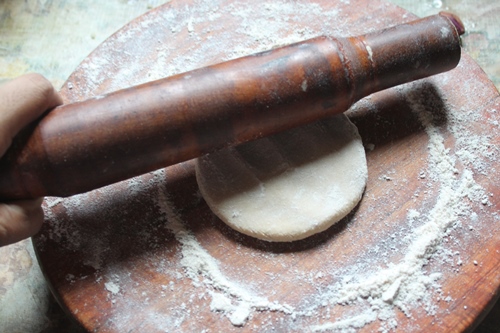 Roll it out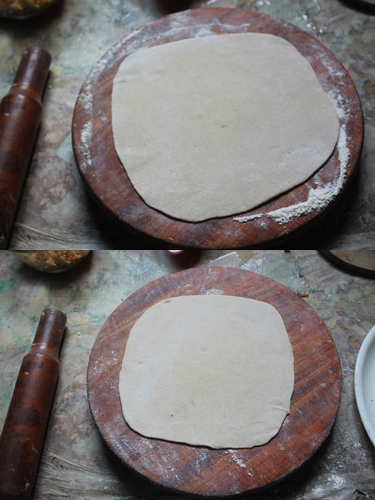 One should be bigger than other one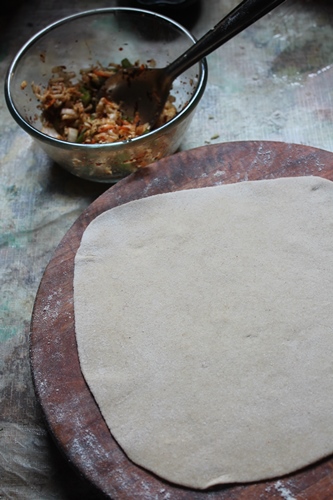 Now take the bigger one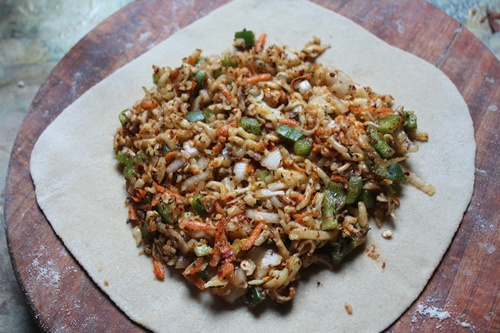 spread filling over it
cover with other paratha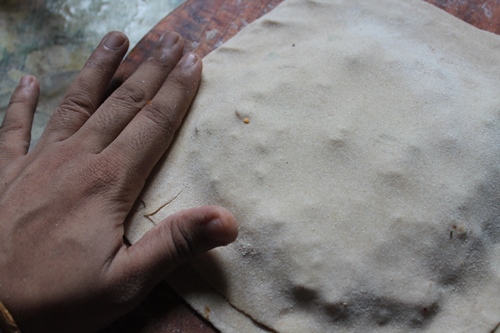 seal the sides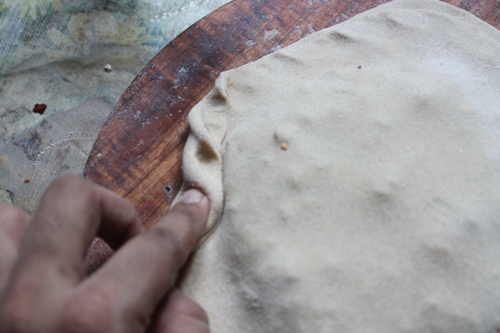 seal it well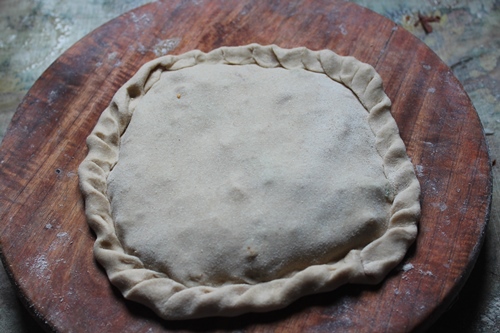 now one paratha is done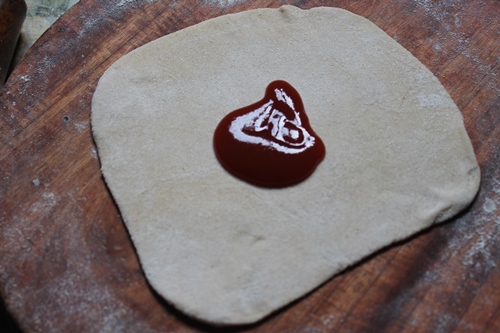 another version is with sauce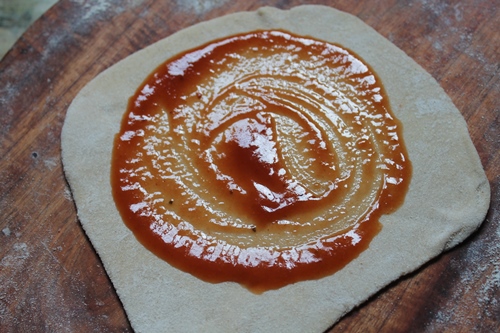 spread sauce over it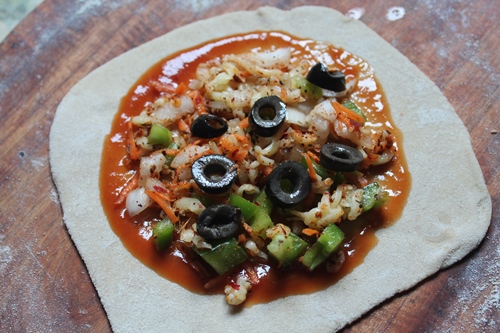 top with filling and lay some olives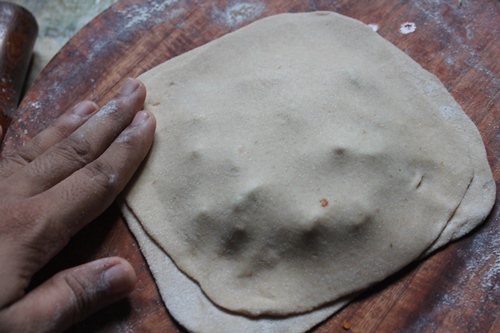 cover with other paratha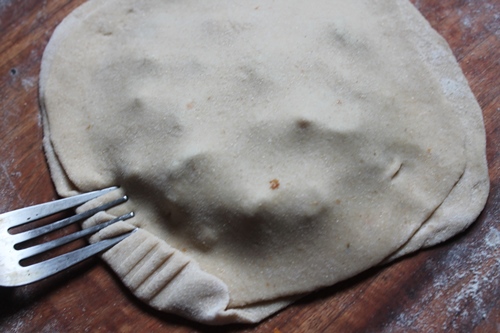 use a fork to pinch the sides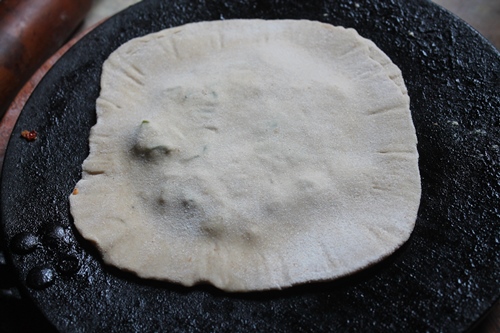 Place it over a hot tawa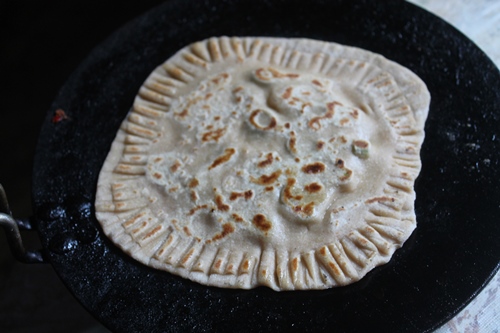 flip over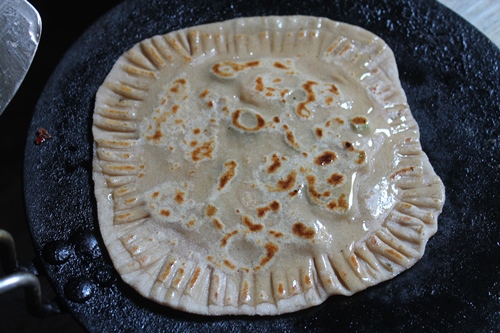 spread some oil over it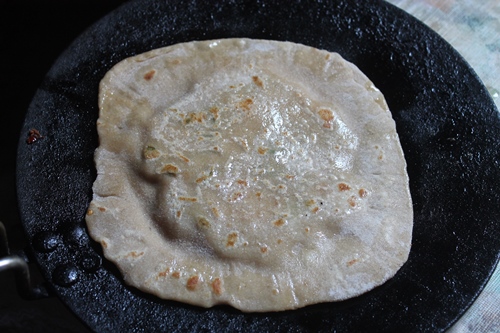 flip over and apply oil and cook till golden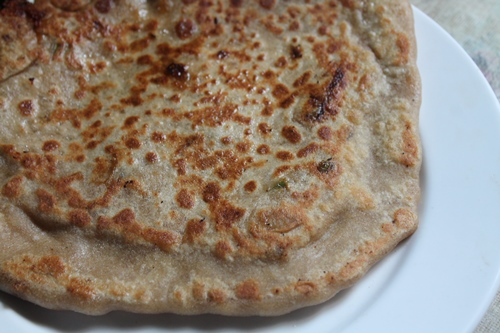 remove it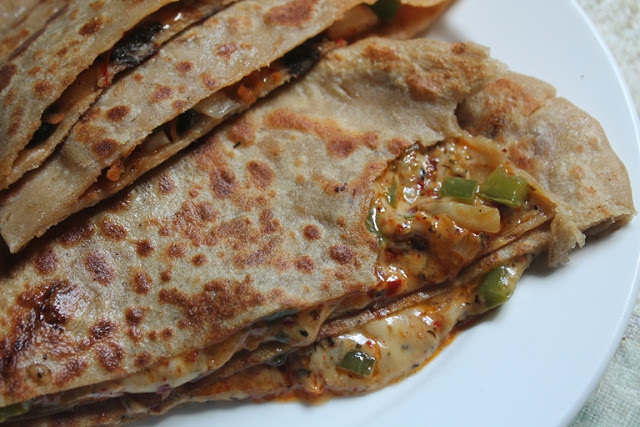 slice and serve