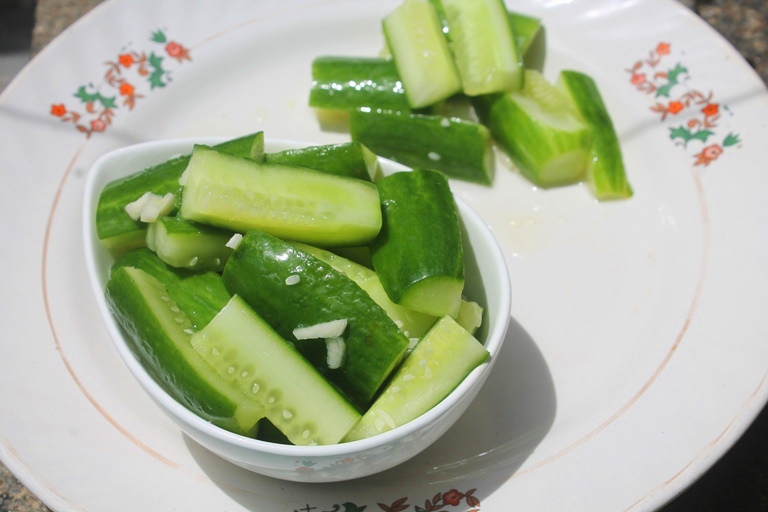 Chinese Cucumber Salad Recipe – Easy Summer Salad Recipes with Step wise pictures.
Summer is at its peak here. And cucumbers are just over flowing in my place. I get to see these beautiful salad cucumber a lot. I love these type of cucumber more than the regular ones because the skin is thinner and not at all bitter. Few days back mom picked few cucumbers from the market. I thought of making this salad which i saw in pinterest.
This salad was so yummy, it was sweet, sour and so good. you have to try it for sure.
Similar Recipes,
Italian Salad Dressing
Sprouts Fruits Salad
Sprouts Veggie Salad
Cold Pasta Salad
Mango Salad
Pineapple Salad
Lettuce Salad
Soba Noodles Chicken Salad
Greek Salad
Warm Italian Chicken Salad
Grilled Chicken Salad
and Many More..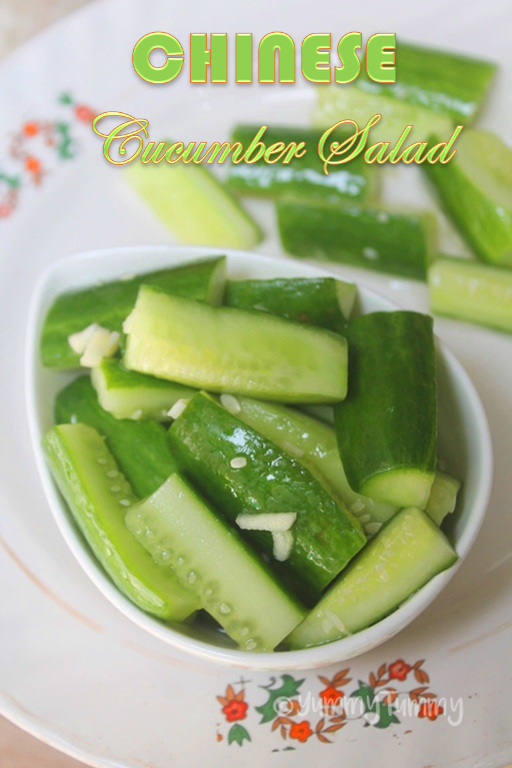 Hope you will give this a try and let me know how it turns out for you.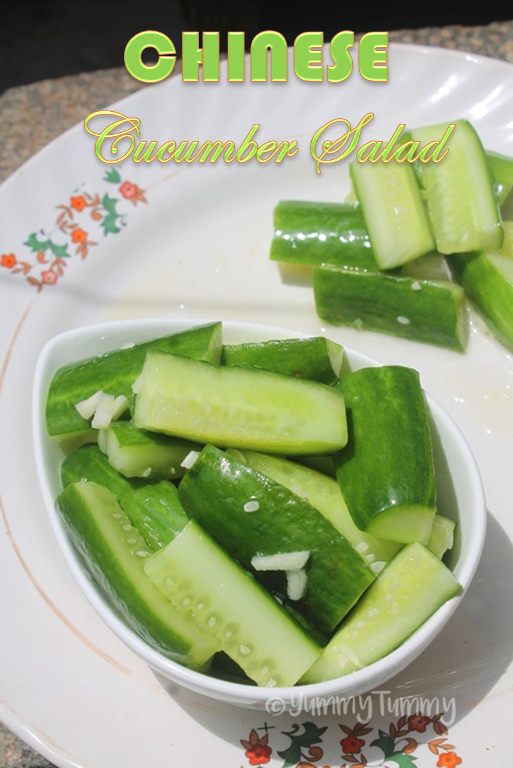 Chinese Cucumber Salad Recipe
Simple and delicious salad made using cucumbers. This sweet and sour salad taste amazing.
Ingredients
Salad Cucumber - 4 cut into sticks
Salt to taste
Sugar - 2 tsp
Vinegar as needed
Garlic - 1 chopped finely
Instructions
Take all ingredients in a bowl. Mix well.
Set aside for 10 mins
Serve.
Pictorial:
1)Take your cucumbers, i used salad cucumbers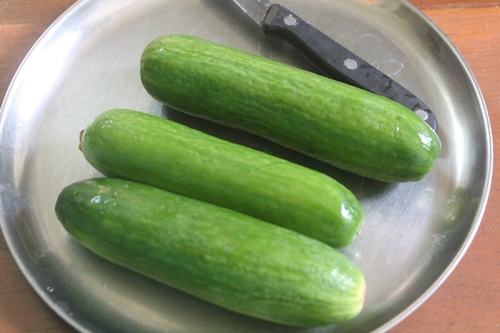 2)Remove top and bottom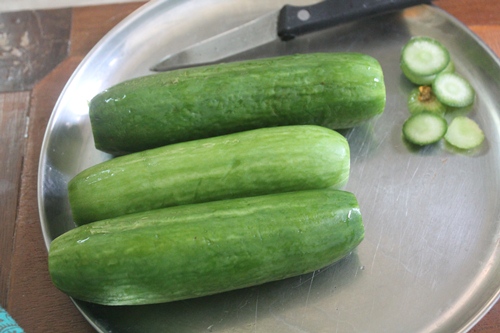 3)Cut into pieces like this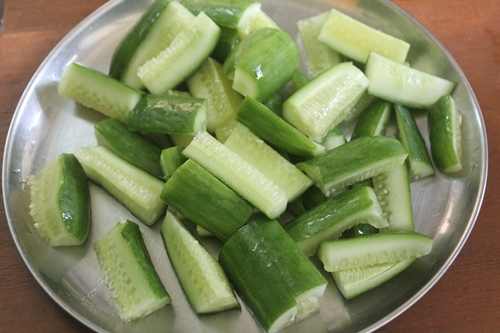 4)Take it in a bowl.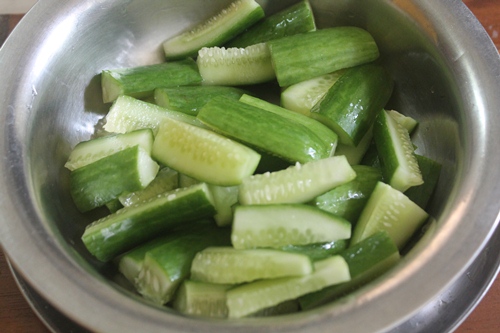 5)Add in salt and sugar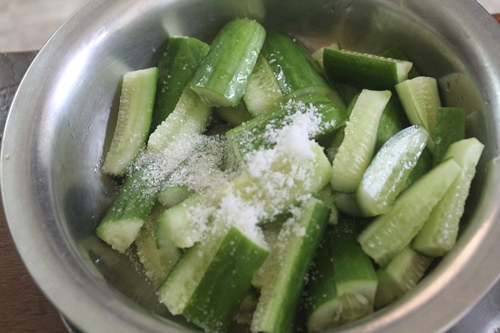 6)Add some vinegar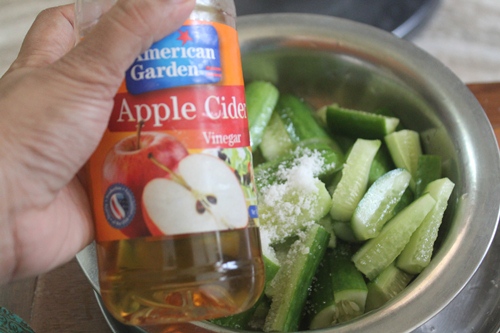 7)Add in some garlic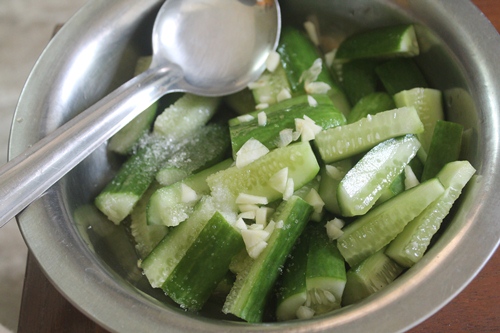 8)Mix well.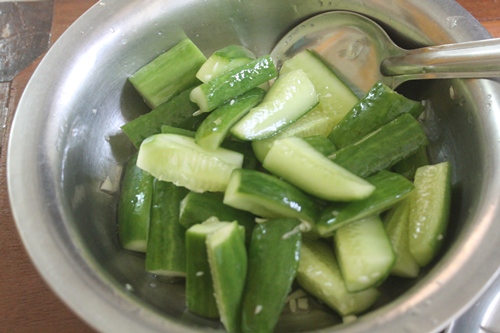 9)Serve