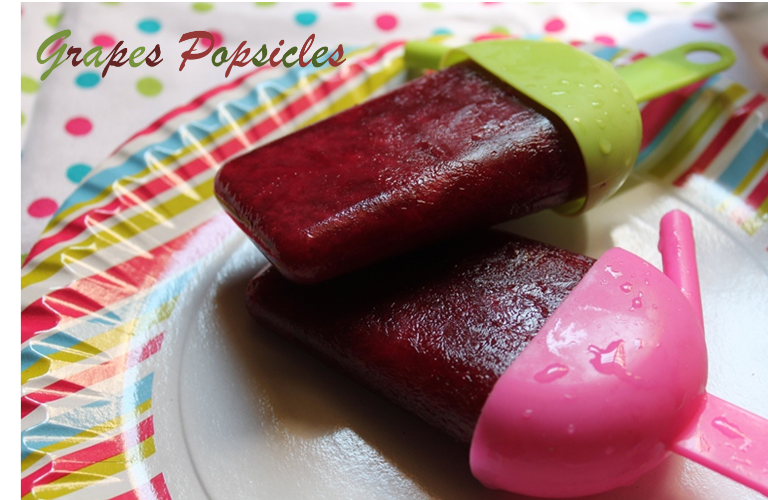 We used to buy different flavours of popsicle from a person who used to bring drive through icecream vehicle. Me and my sisters will have those everyday in the afternoon. These will be liked heaven when had on a hot summery day. My favorite in that is grapes, my sister will by orange and milk flavoured one..They were delicious..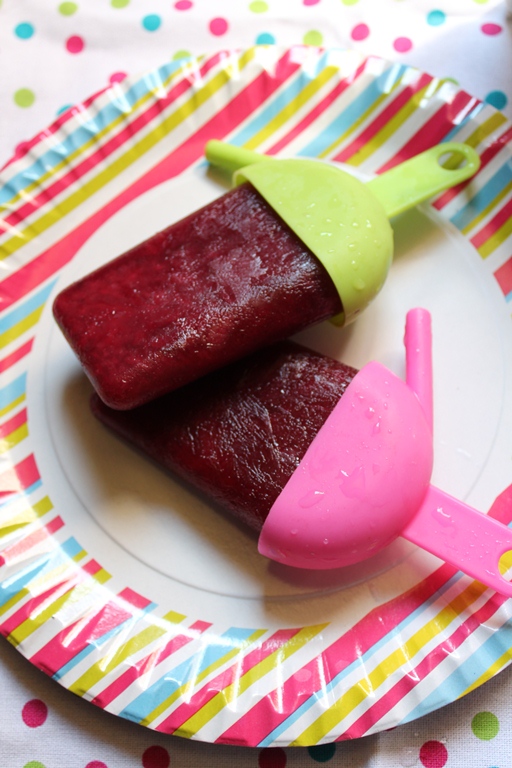 I bought a set of popsicle mould years back and didn't used it even a single time. Few days back i bought some fresh seedless grapes and though to use in making popsicles. This actually makes about 7 popsicles, but i had only 4 popsicle mould. So I made some grape granita too. I will post that soon, please wait for it. These popsicles are so sweet, fresh and better than the one which we buy from the icecream vehicle.. Try it out and let me know the result..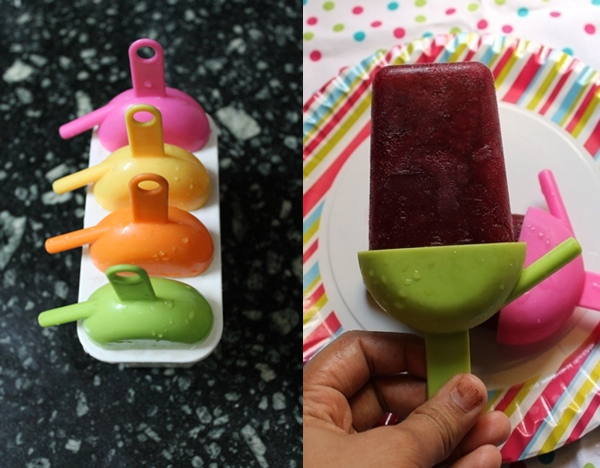 Preparation Time: 10 mins
Cooking Time : 5 mins for making sugar syrup
Makes – 6 to 7 popsicles (a little more than 1/2 cup measure)


Ingredients:
Seedless Black Grapes : 500 gms
Sugar – 3/4 cup
Water – 1 cup


Method:
Start by making sugar syrup, take sugar and water in a sauce pan and heat it till dissolved. Set aside till it cools down.
Take grapes in a blender and make into a fine puree.
Pour that over a strainer and press using a spatula till it is all pressed and juice is extracted.
Now add the sugar syrup over this and mix well.
Transfer this into a pourable jug, and fill the popsicle moulds. Dont fill it too much.
Pop this in the freezer and freeze for 6 to 8 hours. i freezed ovenight.
When you want to serve, run the mould in water and carefully remove it from case.
Serve..


Pictorial: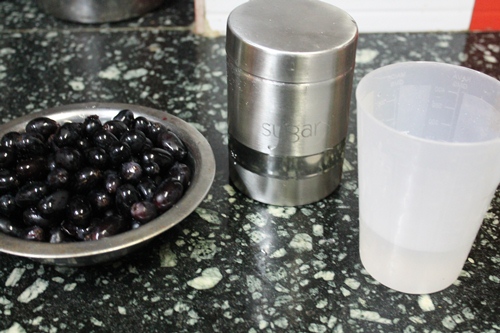 You will need some grapes, sugar and water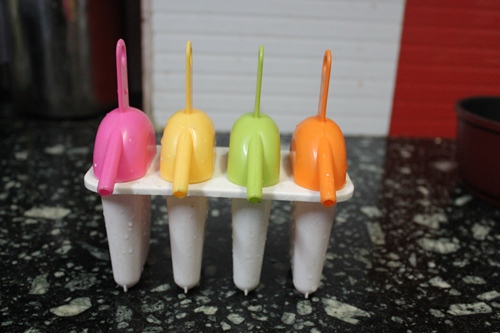 Take your popsicle moulds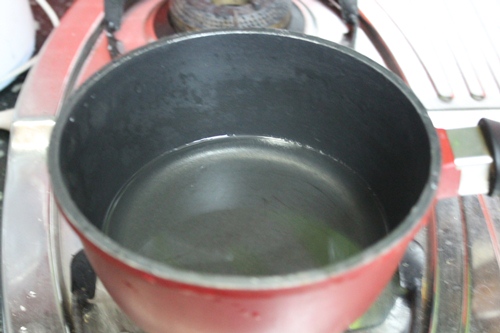 Start by making the sugar syrup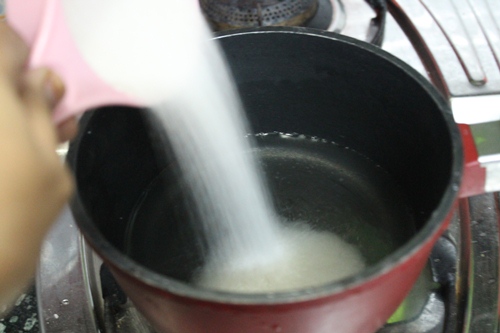 add sugar to water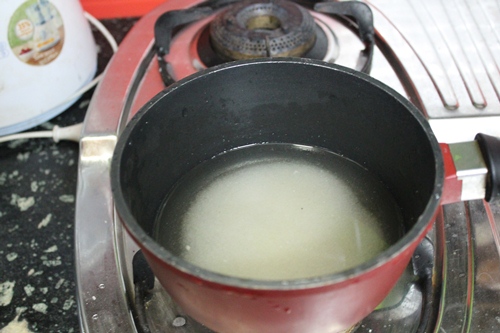 and mix well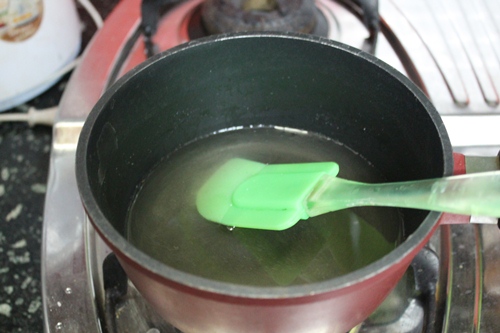 Let it get completely dissolved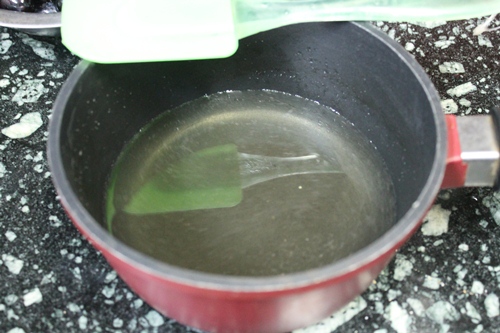 Allow this to cool down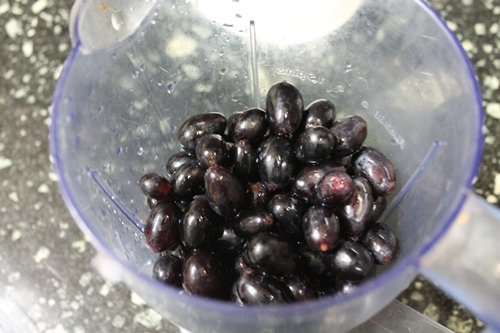 Now take grapes in a blender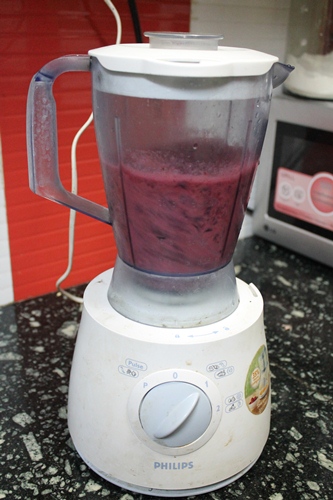 Make into a fine puree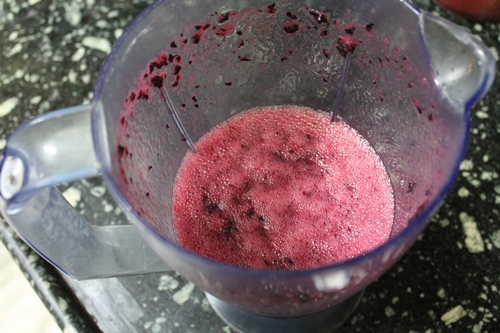 Like this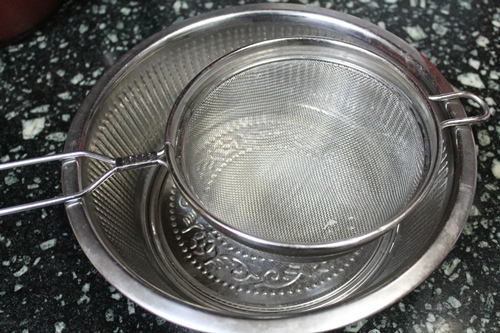 Place a strainer over a bowl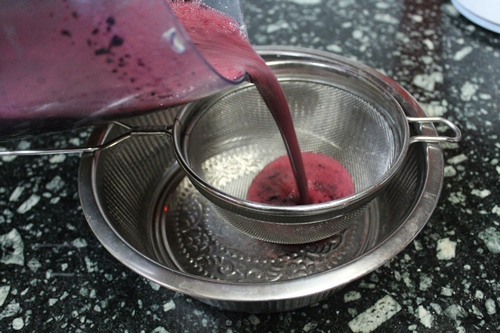 Pour the grape juice over the strainer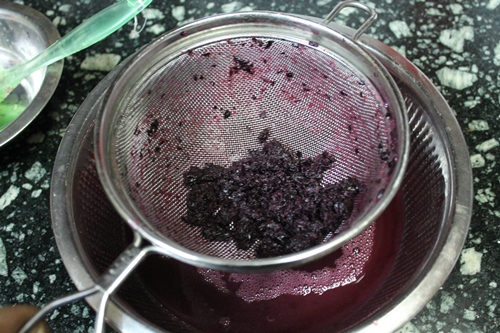 press it down to get all the juice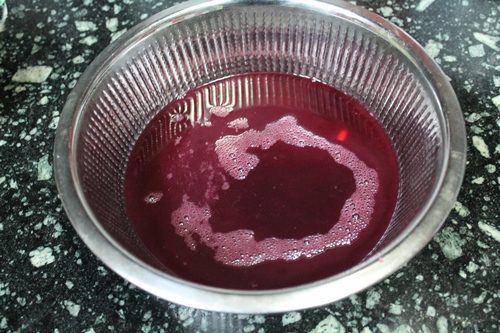 like this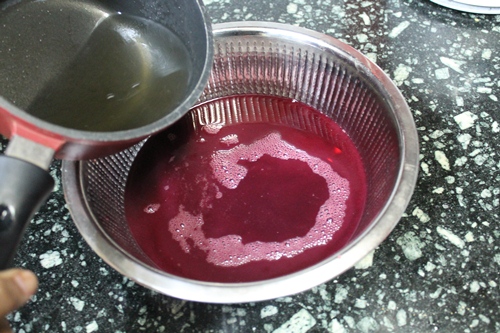 add the sugar syrup to this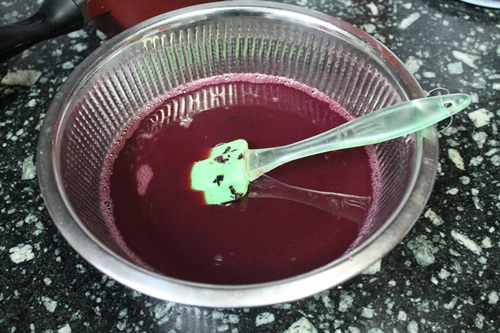 and mix well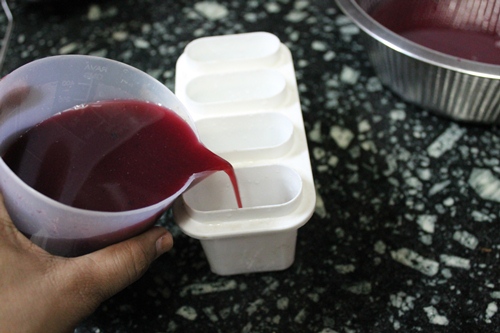 Pour this into the popsicle mould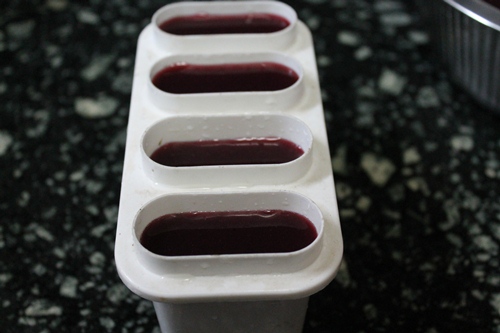 Dont fill to the top, because the popsicle expands while it freezes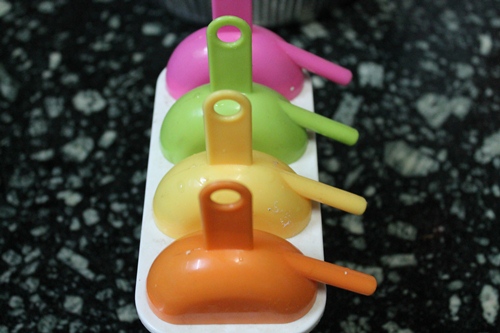 close the moulds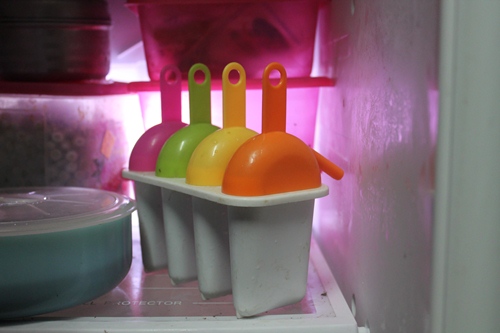 and freeze it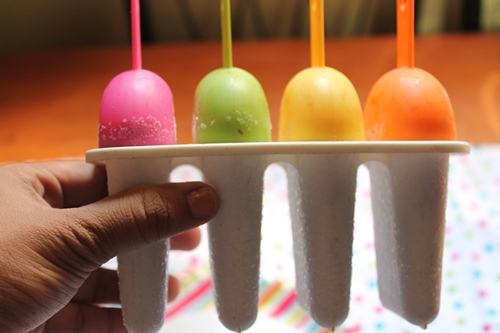 remove from freezer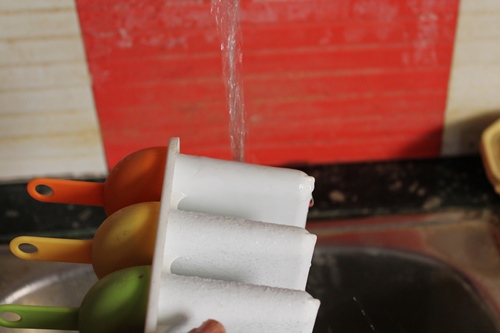 run over some water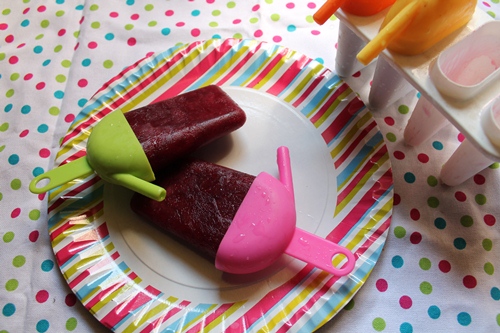 Carefully remove and Enjoy.