Mango falooda with step by step pictures. Delicious summer dessert made using mangoes with a layer or sabja, cooked falooda sevia, mangoes, custard, ice cream and nuts.
Similar Recipes,
Custard Apple Ice cream
Banana Nutella Ice cream
Chocolate Ice cream
Vanilla Ice cream
Eggless Strawberry Ice cream
No Churn Mango Ice cream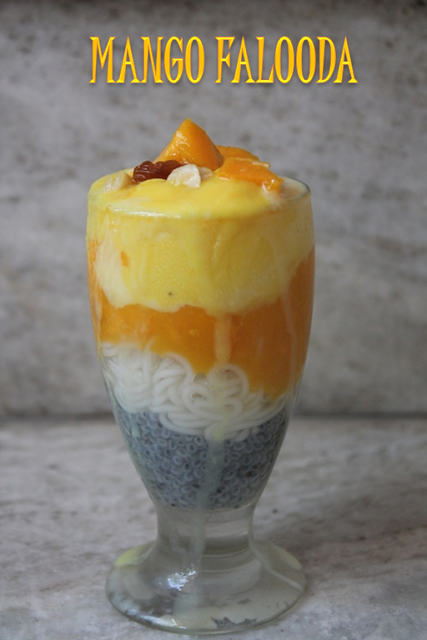 Pin
I have already shared a falooda recipe in this blog..I have one more recipe for falooda to share, which i call as royal falooda and it is on my top favorite list.
Ingredients for Mango Falooda Recipe :
Vermicelli - a handful
Water as needed
Ice creams - any of your choice( Strawberry, Vanilla)
Sabja Seeds - 2 tblspn
Water - ½ cup or more
Cold Milk - 1 cup
Ripe Mango - 1 chopped finely
Nuts - 2 tblspn chopped finely
Ice creams :
When air is added to ice cream, it helps the fat molecules bond with the other ingredients, resulting in a creamy texture. Sugar, unsurprisingly, is the reason ice cream tastes sweet. Thousands of taste buds on our tongues help us detect flavours such as sweet, salty, bitter, sour, and umami.
Sabja Seeds :
Sabja seeds, also known as falooda seeds, basil seeds, or tukmaria seeds, are a nutritional powerhouse with immunity-boosting properties. These tiny seeds are frequently confused with chia seeds.
Cold Milk :
Cold milk is high in electrolytes, which can help your body fight dehydration. It will keep your skin and body hydrated. Early in the morning is the best time to drink cold milk.
More Recipes,
Casatta Ice cream
Falooda
Caramel Ice cream
No Churn Orange Ice cream
Strawberry Ice cream
No Churn Coffee Ice cream
Eggless Tender Coconut ice cream
This falooda is pretty simple to make and it has a base as mango puree and regular milk and it is so delicious and very refreshing on this hot days.
How to Make Mango Falooda
Cook the vermicelli, boil vermicelli in water till they are done.
Now drain it and wash it under cold water. Set that aside till use.
Take sabja seeds in a bowl and add in water. Mix well and set aside for 5 mins.
Now time to assemble, Take a tall glass,
Add little sabja in the bottom of the glass.
Add in vermicelli, add some mango puree and chopped mangoes.
Pour in milk, Add scoops of ice cream.
Top off with cashews and cherries.
Serve immediately.
Hope you will give this a try and let me know how it turns out for you.
If you have any questions not covered in this post and if you need help, leave me a comment or mail me @[email protected] and I'll help as soon as I can.
Follow me on Instagram, Facebook,Pinterest ,Youtube and Twitter for more Yummy Tummy inspiration.
IF YOU MAKE THIS RECIPE OR ANYTHING FROM YUMMY TUMMY, MAKE SURE TO POST IT AND TAG ME SO I CAN SEE ALL OF YOUR CREATIONS!! #YUMMYTUMMYAARTHI AND @YUMMYTUMMYAARTHI ON INSTAGRAM!
Mango Falooda Step by Step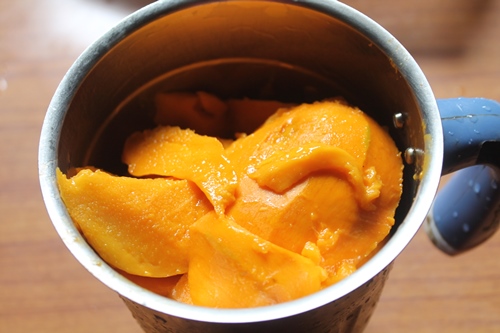 take some in a blender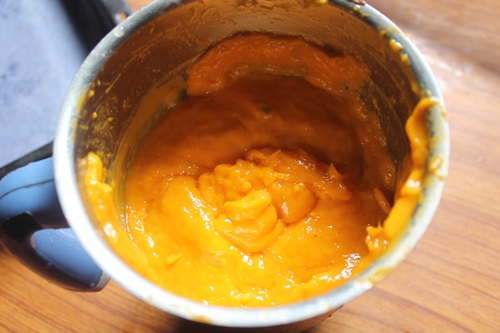 puree till smooth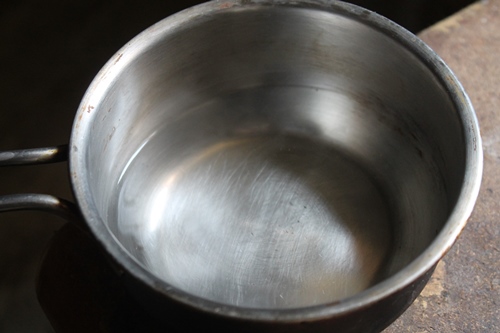 Pin
Lets cook vermicelli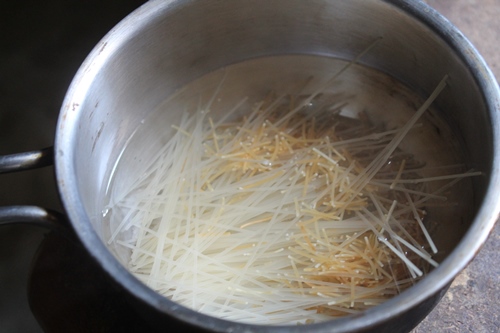 add it to a pan of water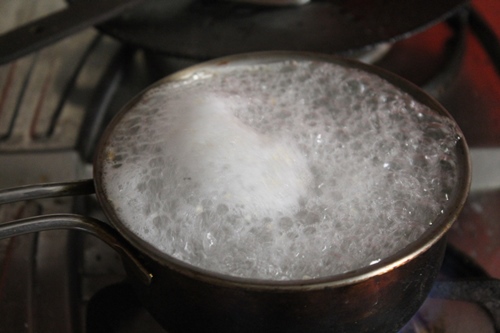 bring it to a boil and cook for 3 to 4 mins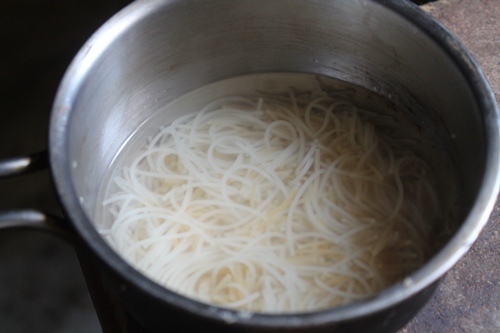 now it is done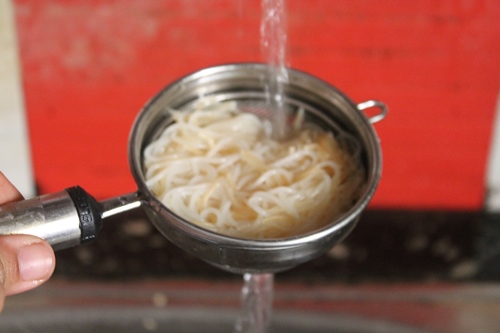 strain it and wash it with cold water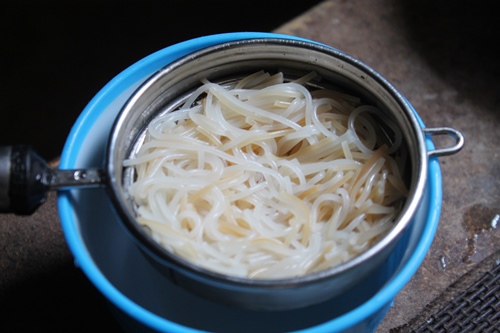 Pin
strain and set aside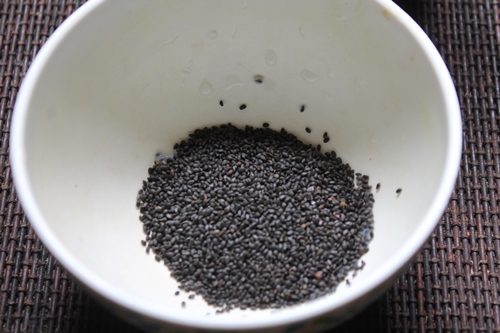 Pin
take sabja seeds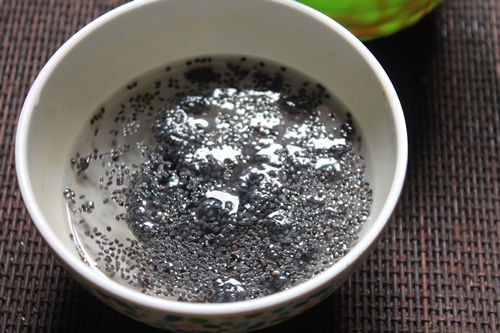 Pin
add water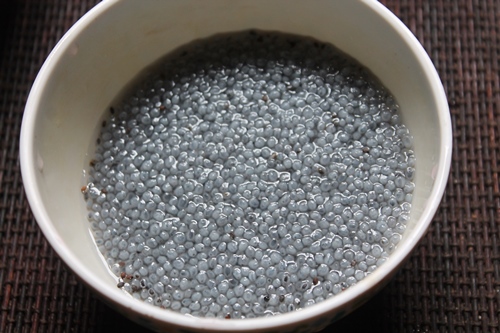 Pin
let them soak for 10 mins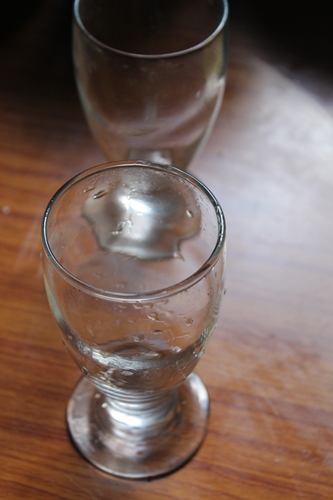 Pin
take serving glass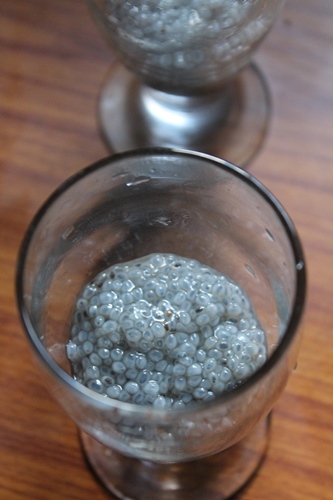 Pin
add sabja seeds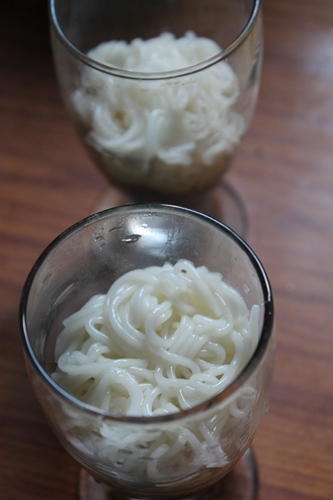 Pin
add cooked vermicelli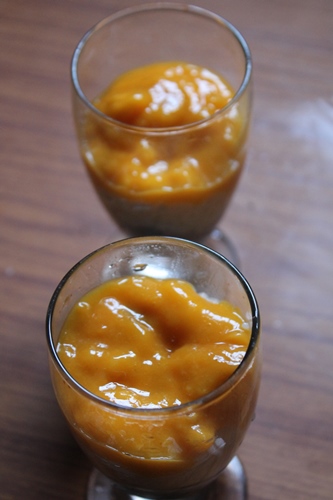 Pin
mango puree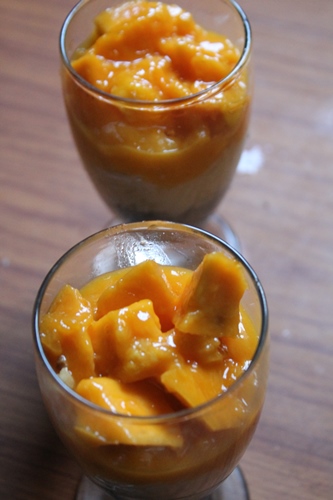 Pin
chopped mangoes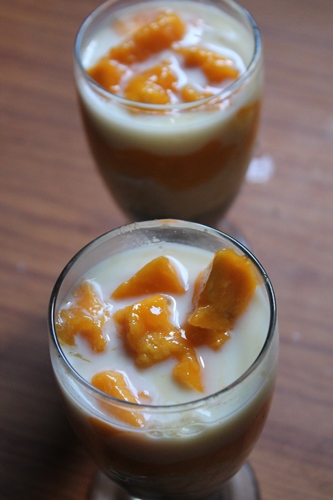 Pin
sweetened milk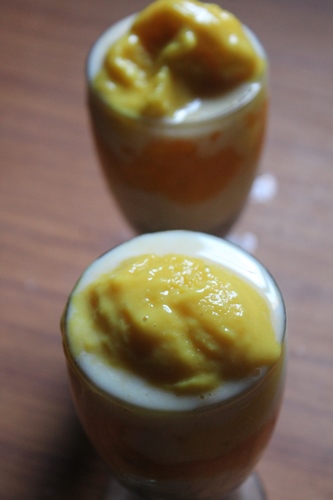 Pin